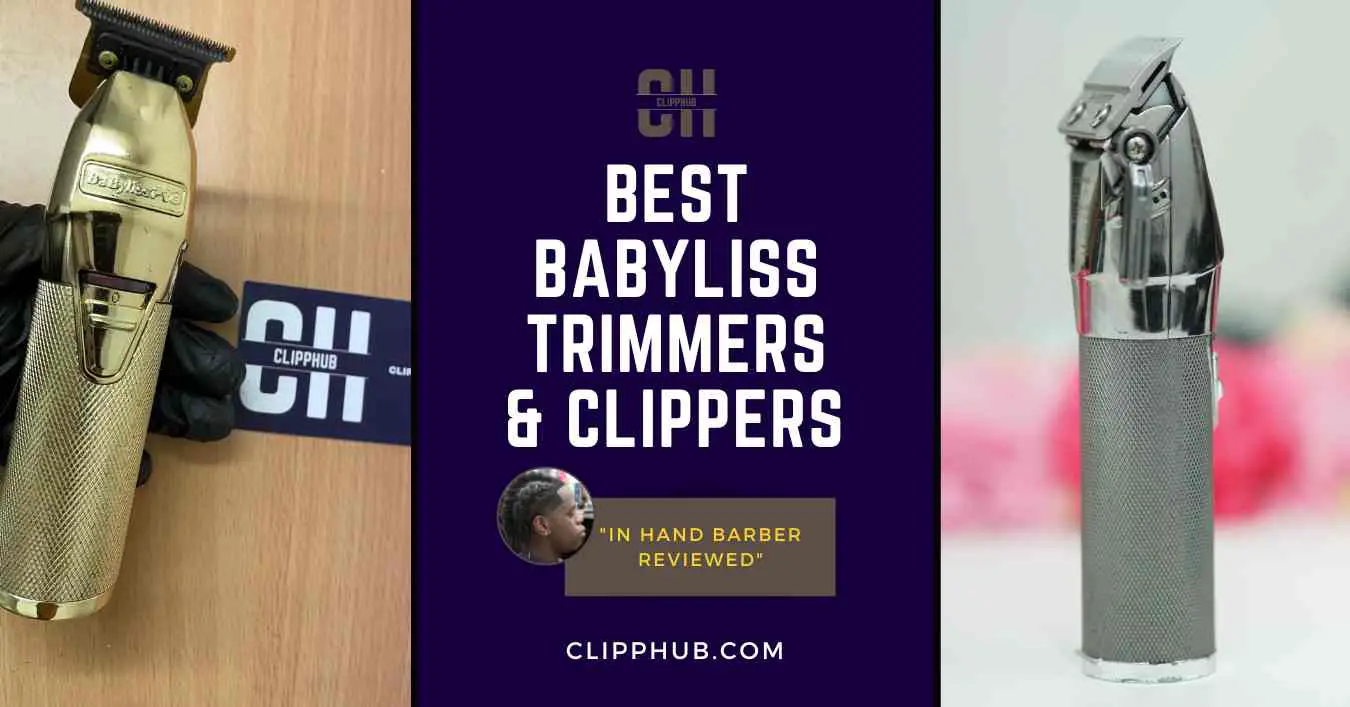 A brand that produces high-quality tools for a range of tasks such as lining, outlining, and clearing bulk is vital.
Choose the wrong one, and hair cuts become difficult and time-consuming.
You'll be left feeling frustrated, and you or your clients won't be too happy with the outcome.
Choose the right one, and you'll experience the freedom of creating the exact cuts you want with just a few simple flicks.
And you'll certainly be able to transform someone's ENTIRE look.
In this article, we'll look at the best (hand-tested) Babyliss trimmers and clippers (and what makes them great in their own way).
So with that said, let's get a quick look at the best Babyliss trimmers &clippers :
Best Babyliss Trimmer
The Right Trimmer
There's a reason the elite barbers consistently create lines that yield the best overall cuts.
It's not steady hands, skill, or experience.
They look for and only use specific clippers and trimmers made with high quality and produced by the best brands in the world.
To an extent, they know they're only as good as their tools and Babyliss is one of the brands taking over the market by storm.
But what makes their products so exceptional?
It's the pure, unwavering quality they put into every tool they release.
They don't hold back on value and notice it as soon as you get your hands on one of their tools.
More specifically, their exclusive set of proline clippers and trimmers.
Here at ClippHub, we've handpicked a range of Babyliss clippers and trimmers – along with detailed (but simple) descriptions of each.
These trimmers will slice through the hair with no difficulty and may just cut hair finer than any trimmer you've ever used before (just pick the one that best suits your needs).
There's no more to be said, let's take a deeper look into each liner.
Best Babyliss Clippers
Best Babyliss Clippers
When it comes to professionalism,  Babyliss as a brand stands strong and proud. 
And the classic metalFX is a clipper that doesn't disappoint.
The BaByliss Metalfx are professional-grade cordless clippers that offer a high-performance cutting experience. 
This clipper features a brushless motor that runs at a strong 6000rpm.. but you'll barely hear it. In fact, this guy too has it at the top of his list for quite hair clippers... I certainly agree.
It's a powerful motor that has less internal resistance and last longer delivering more power and speed than regular hair clippers. 
It has a lithium-ion battery that provides up to 2 hours of cordless use, which I find is plenty of power to get me through the day. It comes with a charger, but you also have the option of wireless charging – though that's sold separately.
You can have it as your main clipper to use on clients but if you thinking of using it for self-cutting you will struggle due to the shape. There's a reason why I say this is best for barbers as this clipper works best when used on others. You'd be better off with the Lopros (I talk about those later).
The clippers come with 8 guards ranging from 1.5mm (½ guard)  to 19mm (8guard), allowing you to create various styles and lengths with precision and ease. 
The clippers also have a click lever that lets you adjust the blade length from 0.5mm (closed) to 2 mm (open) plenty of range to create textured blends and they can be zero-gapped if needed.
This clipper doesn't look bad either. 
It has a sleek and ergonomic design with a matte black or gold finish and resistant knuckle barbell grip padding. 
It also comes in a wideee range of colors.
---
---
I just prefer the silver and black and I've used both to the point SO MUCH you can see the weartear but they STILL stand strong and cut exceptionally well.
These clippers are lightweight and durable, with a metal housing that (better) protects them from drops and impacts but still be careful not to drop them.
It's pricey but you'll struggle to find such a quality clipper that is this quiet while in operation. So, if you want a gentle hum as you cut, these are for you.
But for my barbers who want to get an even better grip/ battery life, you may want to opt in for the Babyliss Boost fx.
Best Babyliss Pro Fading Clipper
After a clipper with power, great grip, and a body that gives it some base and durability?
Well, that's exactly what the Lo Pros can provide so you don't have to look elsewhere.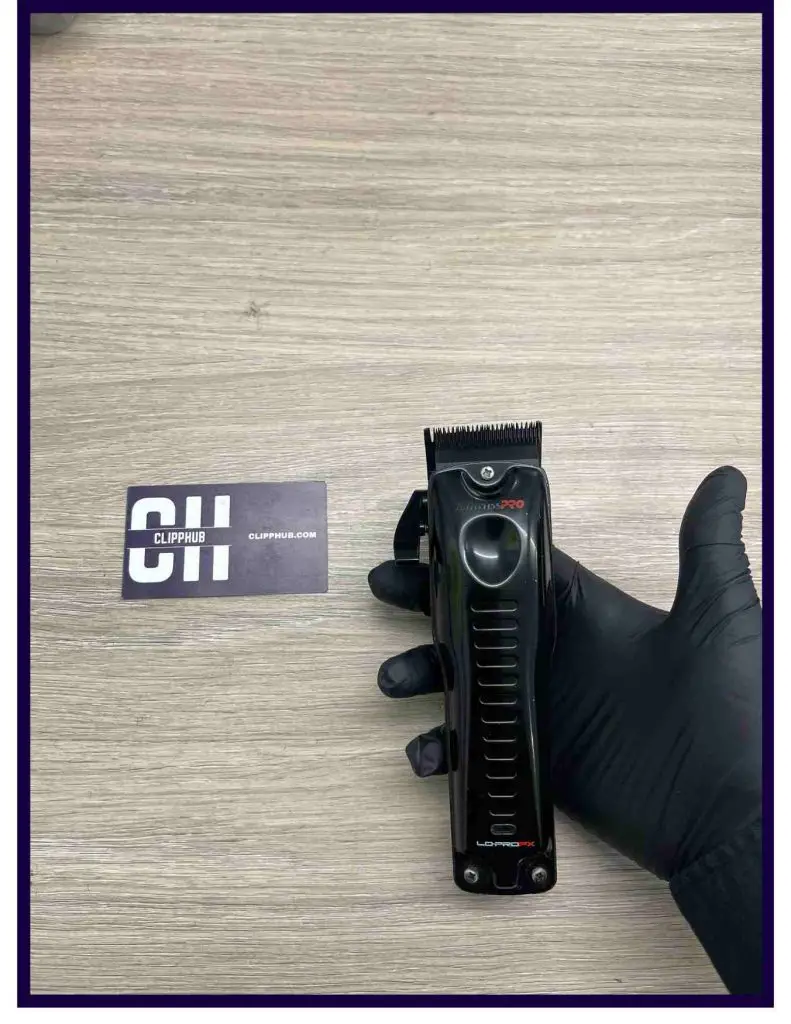 These clippers are kind of like the classic magic clips (Another great clipper for fading) but just better in all aspects. 
The BaBylissPRO LoPROFX clippers are cordless and can be used with or without a cord, giving you tons of flexibility and convenience.
They have a high-performance, high-torque digital motor that runs at 6,800 rpm with constant speed technology, ensuring outstanding cutting performance and smooth fades.
Not only that, these clippers pack more than enough power to roll through any bulk hair with no difficulty (a task that not many clippers can handle easily). 
They have a 3300 mAh lithium-ion battery that provides over 2 hours of runtime after a 2-hour charge. 
Not amazing but pretty average for the Clippers, and it's expected as this Clipper uses a lot of power. 
The clipper has a graphite wedge blade meaning the blades stay cooler for longer and naturally feed more hair, They are still a good blade for fading but if you looking to take your fade game to new levels, you can opt for the Babyliss fade blade.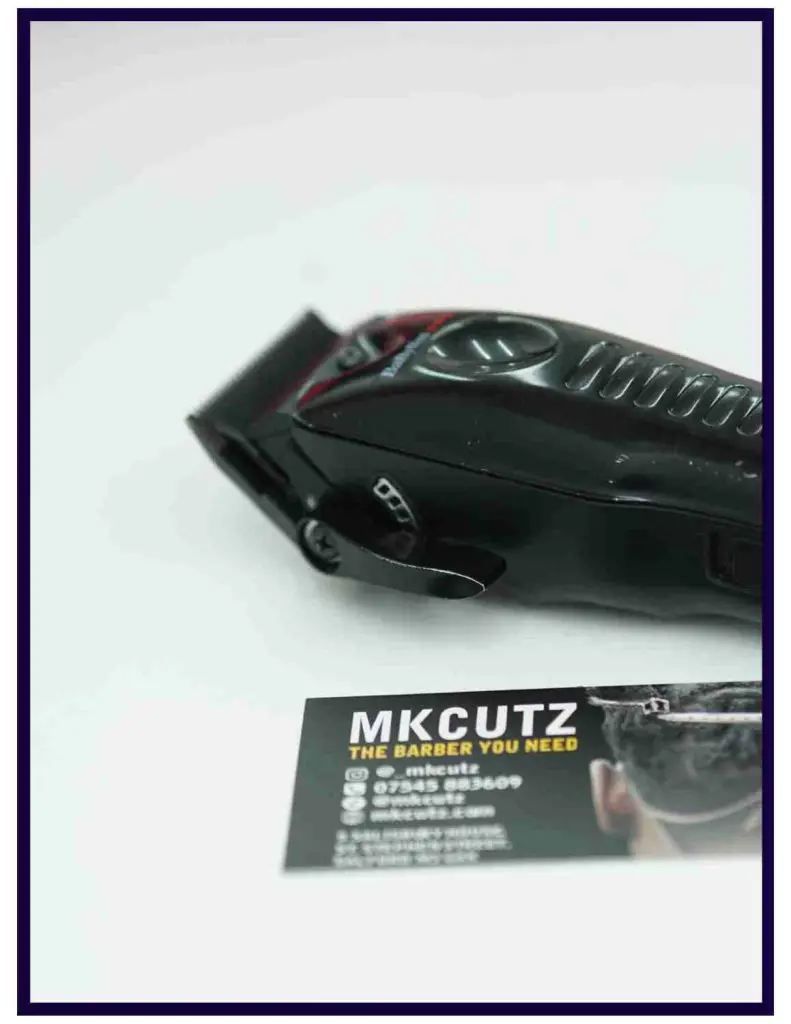 The clipper has a low-profile metal shield cover and an ergonomic thumb indent that makes it feel perfect in hand and offers great control and comfort while in use.
They have a click lever, which allows for more precise lengths, and a widener range of cutting lengths from 0.2mm to 2.5mm without guards which ultimately gives you the freedom of more precise clipping and fading.
Unfortunately, these clippers don't come with guards but you pick up the premium Babyliss guards here. 
They not only work on these clippers but all babyliss and some clippers from other brands. 
Another downside to these clippers would be the charging options are not as good as other Babyliss products,
In the box for the LO Pro alone, you only get a cable charge.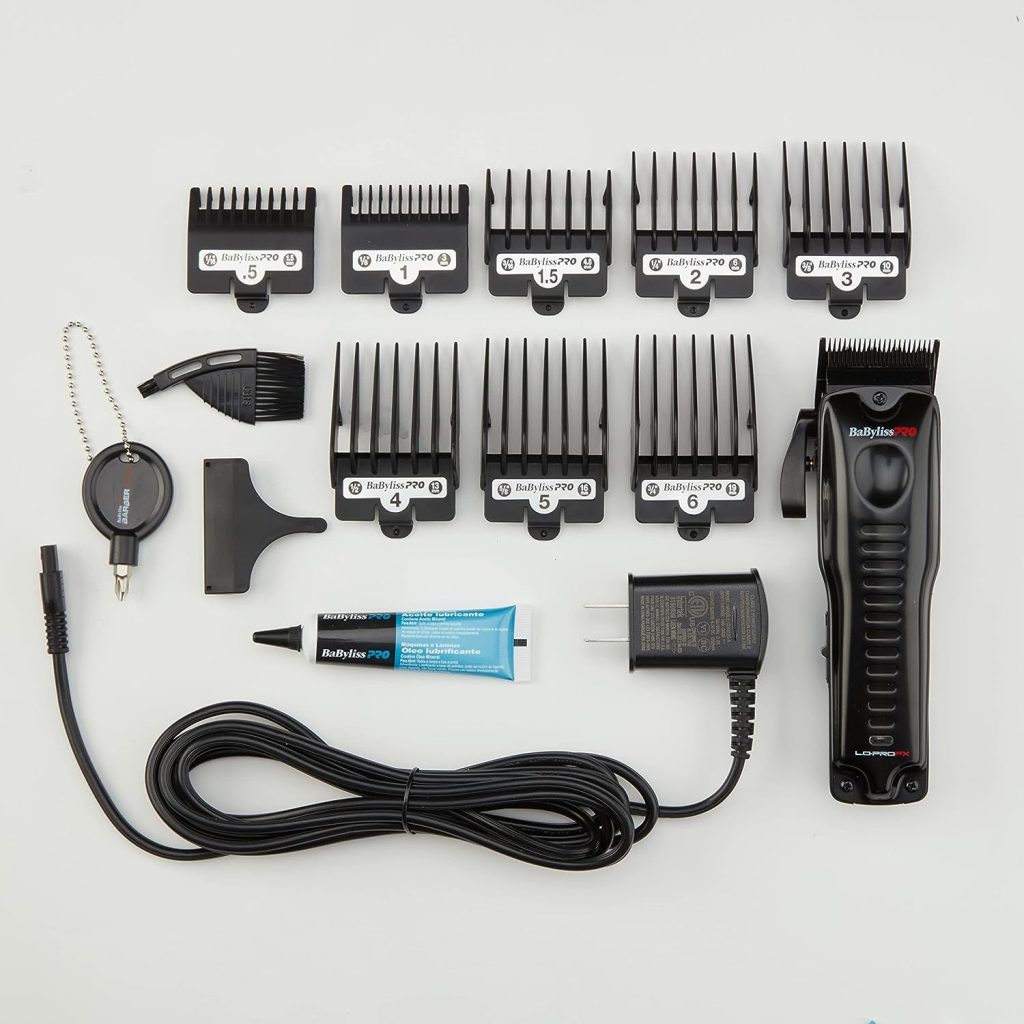 But similar to most up-to-date clippers on the market, you can also use a charging stand to charge your clippers, but this is separate. However, in the long term, it is a worthwhile investment. 
Not coming with a charger doesn't knock its fading ability just a minus point dor to its utility.
Nevertheless, this is a premium clipper (don't forget that), that can cut and fade to detail right out of the box!
Oh and if you're not a fan of black, don't worry you can get this clipper in a wide range of colours. 
Grab one that suits your personality.
---
---
"Professional barber for over 17 years I'm been using this clipper set for a little over 2 months and it's a great powerful motor easy to hold and great for bold fades."

Reviews
You've probably heard of and seen these trimmers in action, and that's for a reason…
It's simply the best Babyliss has to provide.
It's a T-blade trimmer, which was damn near groundbreaking when released and it's been performing and producing crips lines for years.
It's been tried and tested and is yet to fail, So… what does it provide?
If you are looking for a trimmer that produces sharp lines while offering control and grip, there's no liner like the Babyliss Gold Fx from the every so premium barber-ology line.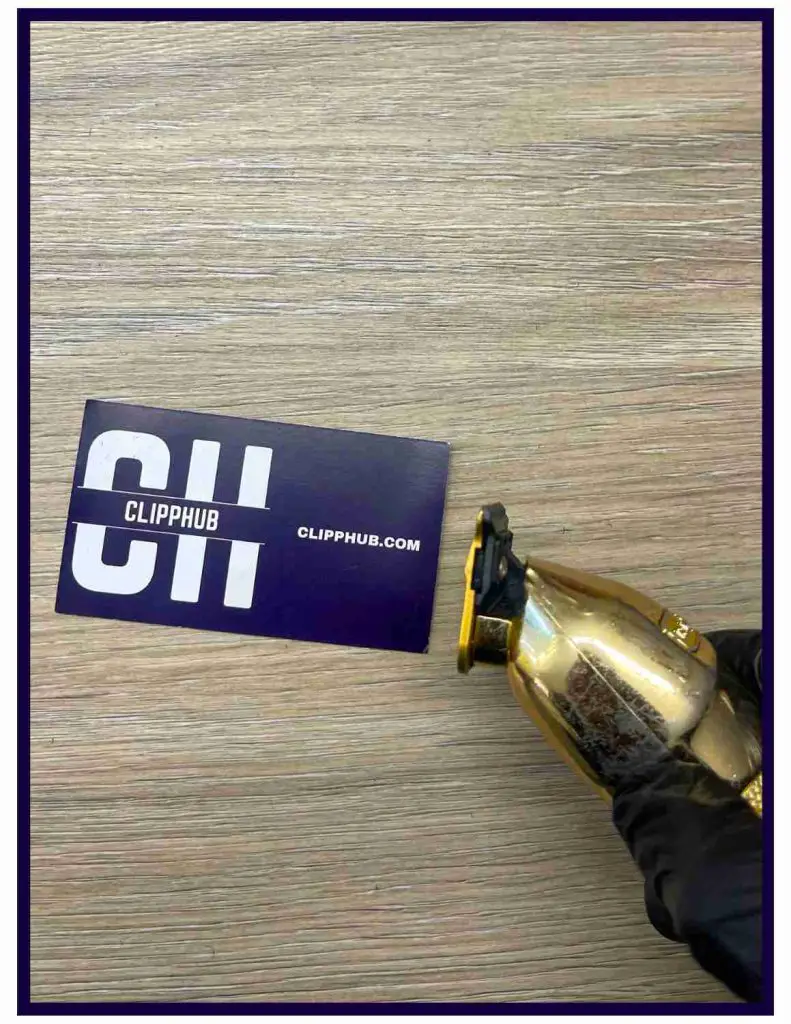 This trimmer is a metal lithium outlining trimmer that comes equipped with a DLC deep-tooth blade. It's a blade that's really good for all hair textures but due to the finer teeth and depper teeth deph, it's great at cuttuing through bulk hair but excels on touch-and-go work such as the starightening up your hairline.
The Gold FX trimmer has a high-torque Italian-designed brushless motor that runs at 7200 RPM which provides plenty of power, speed, and effective cutting on all hair types.

The trimmer has a lithium-ion battery that offers up to 2  hours of cordless run-time and can be recharged with a universal micro-USB cord that comes with that package. But what's nice with Babyliss is you can also grab a charging stand if you prefer to use them the the quickly stick on charge. The only down side is the stand is sold seperately but you do have that option should you want it.
But what makes this trimmer really good is the control you'll have whilst in the hand.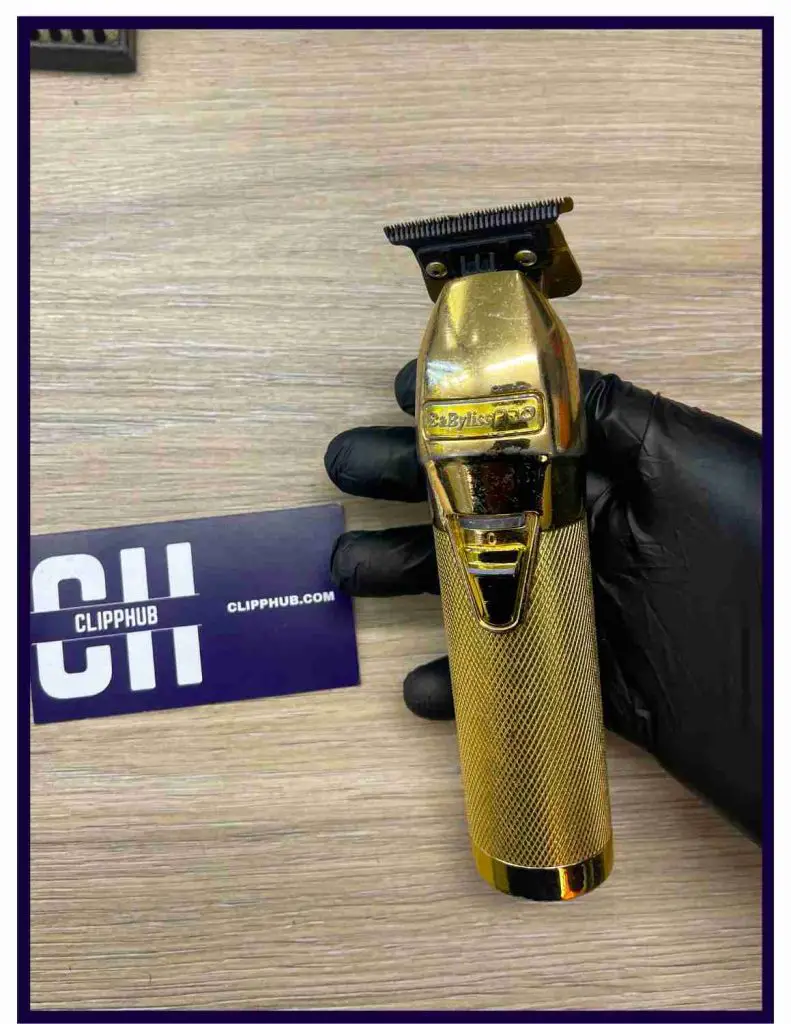 Yes, it naturally is light but also, thanks to the knuckle barbell handle, the trimer is comfortable and provides a secure grip for better control and maneuverability. 
The trimmer also has a shiny all-metal housing that gives it a durable and sleek look, if you want to stand and look really professional, these trimmers will match you 1-1 for that. 
And for my barbers, it has a detent hanging hook for easy storage and access. 

These trimmers can work wonders but if you are new to Babyliss the torchlight design may be something you have to get used to. 
The Dlc deep tooth blade is highly resistant and has stayed quite shap for the years I've had this trimmer, but what's even better is the fact that you sooooo many Babyliss Blades you can rotate in and out to suite your specific needs. It's another nice touch by Babyliss and shows how much they value their products. – use the Gold Fx blade but all are quality!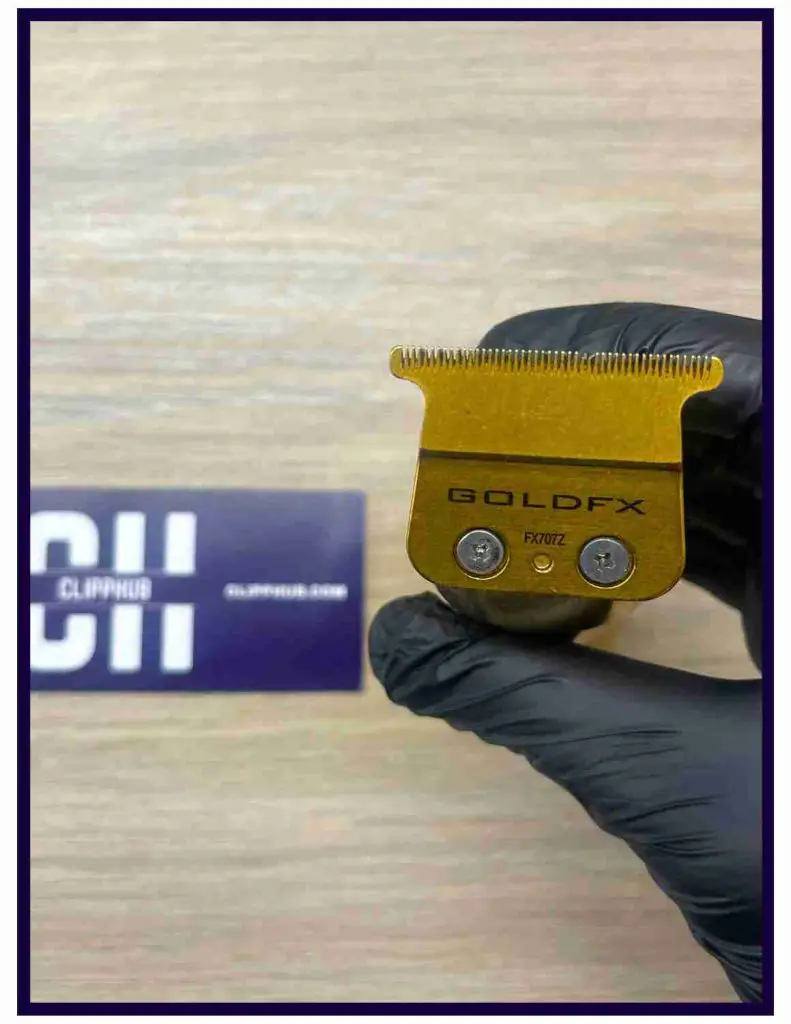 You'll be very satisfied with this trimmer but…if you're looking for a similar model with a slightly better grip and a longer run time, check out the Babyliss Boost fx which is a trimmer from the same fx line.

Yes, the Babyliss boost technically is the latest version of the Gold fx, but in my opinion, there's not much difference.

Yes, it does have a slightly better grip and a longer run time, but the Gold fx still cuts as well and is cheaper.
But if you wanted to know how the boost + fx and the classic gold fx stack up against each other, check out this graphic: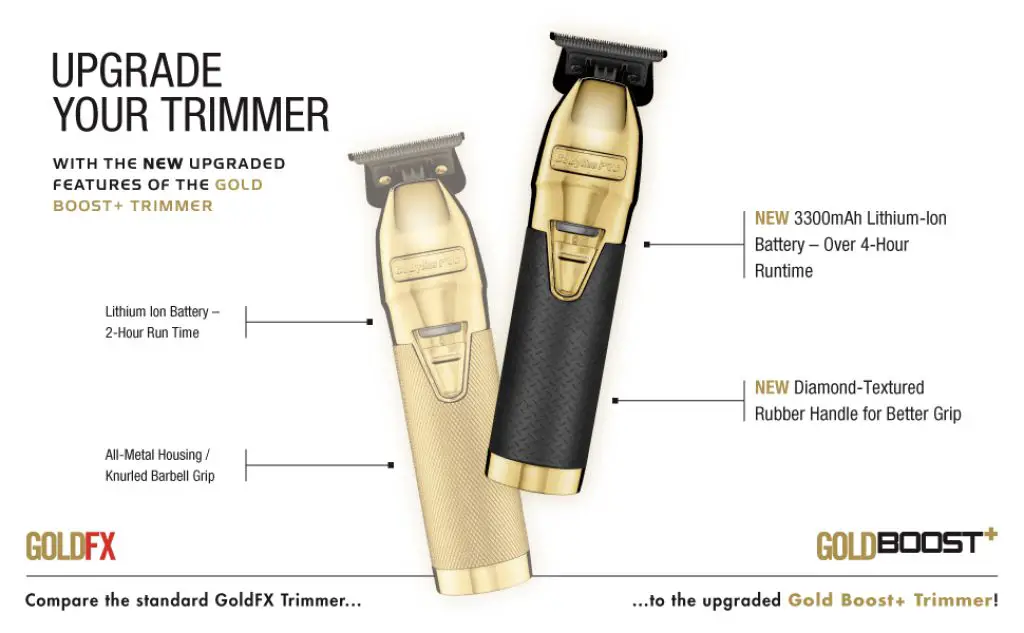 If you're sticking with the Gold Fx, you don't only have to get the gold.. it also comes in a wide range of color types.

---
---
"Great product, looks beautiful and feels solid. Best pair of clippers I've ever owned hands down."

Review
If you're after the best in the barber-ology line, the classic metal fx should be you #1 choice.
The Babyliss Fx is a professional trimmer that is trusted by many hair styling experts who value quality, creativity, and reliability. 
It is a trimmer that can boost your confidence and skills as a barber or stylist by giving you unrivaled performance.
Whilst it's currently at t's besyt price. Grab th Babyliss Metal Fx trimmer today.
The Babyliss Low Pro is a Babyliss trimmer best served in the hands of a seasoned professional. 
The Babyliss Lo Pro is what I'd say is the best Babyliss trimmer in terms of durability and also excels in power.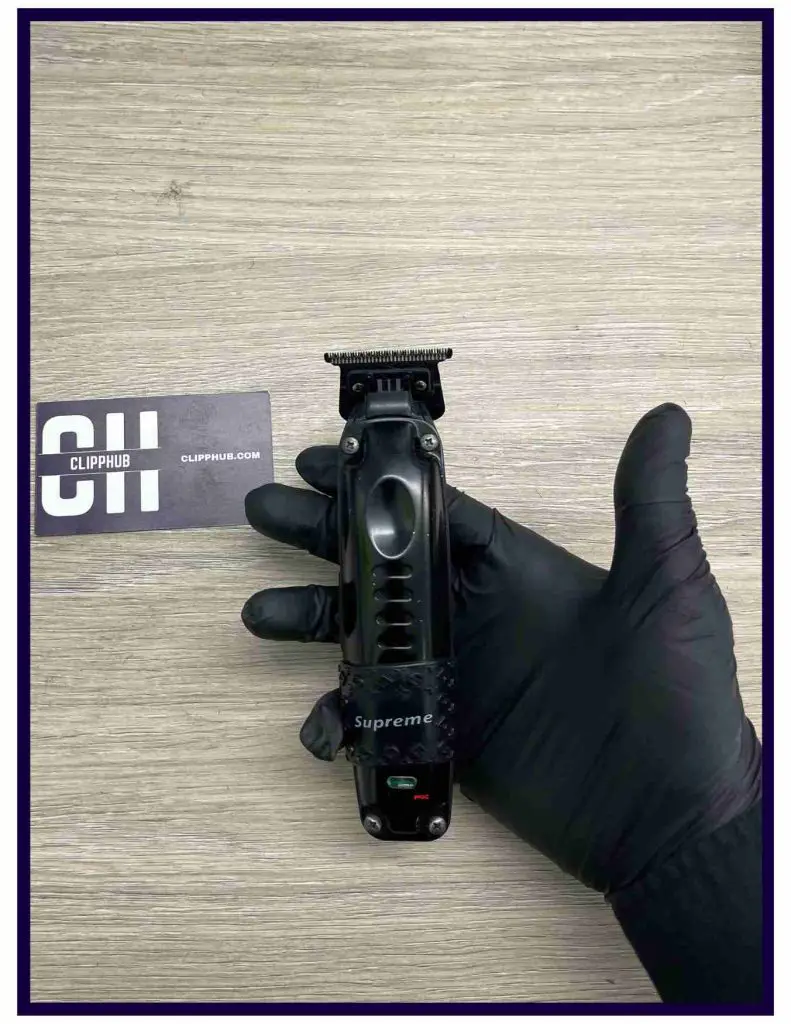 It features an ultra-low profile metal shield cover these clippers are protected from bashing and hard drops (though, I wouldn't recommend you actually drop these trimmers).
They aren't just dense either, they are a good hold too thanks to the ergonomic textured grip housing that makes it comfortable to hold and easy to maneuver. 
The trimmer has some weight too and it does have a wedge build, so if you don't like a little weight on your trimmer it may not be for you. 
When it comes to cutting performance from the motor that runs at 6800 RPM, it's powerful and supplies the baldes with enough torque to deal with all hair types.
What's great us, ebven with that power, the Babyliss lo pro still just runs with a gentle hum and is still a very quite. Soas you line you'll enjoy the cutting performance and noise won't be an issue.
Again, with the fx707b2 graphite deep tooth blade, this trimmer can easily take on thick, bulk, or curly hair, with no problem and it comes near zero gapped out the box.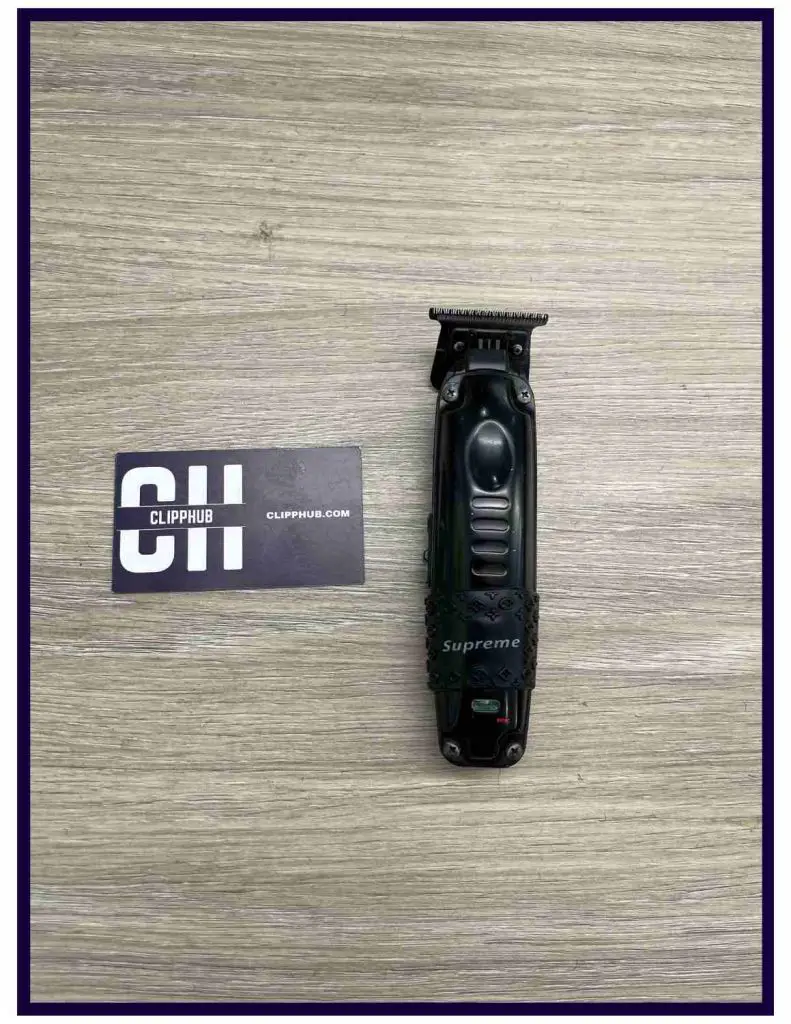 It has a high-capacity 3,300 mAh lithium-ion battery that gives 120 minutes of continuous runtime from a 3-hour charge.
That isn't a great use to charge ratio and this is the main problem with this trimmer but as long as it's fully charged at the start of the day before you begin work, they won't die onyou and the battery does last.
 The trimmer comes with 4 comb attachments, the option of a charging charging stand, a cleaning brush, and oil. The LO-PROFX Trimmer is the perfect machine for overall feel, power, and cutting performance. 
Oh and this one too comes in a wide range of colours to suit your style.
---
---
"Professional barber for over 17 years I'm been using this clipper set for a little over 2 month and it's great powerful motor easy to hold and great for bold fades."

review
Get the Babyliss Lo Pro at its best current price.

The Babyliss Skeleton trimmer.
It's a simple yet highly versatile trimmer that not only allows you to line up a hairline but doubles as a beard/body groomer too. 
The BaBylissPRO skeleton Super Motor trimmer is a professional-grade trimmer that is designed to deliver high performance and clean, close cutting.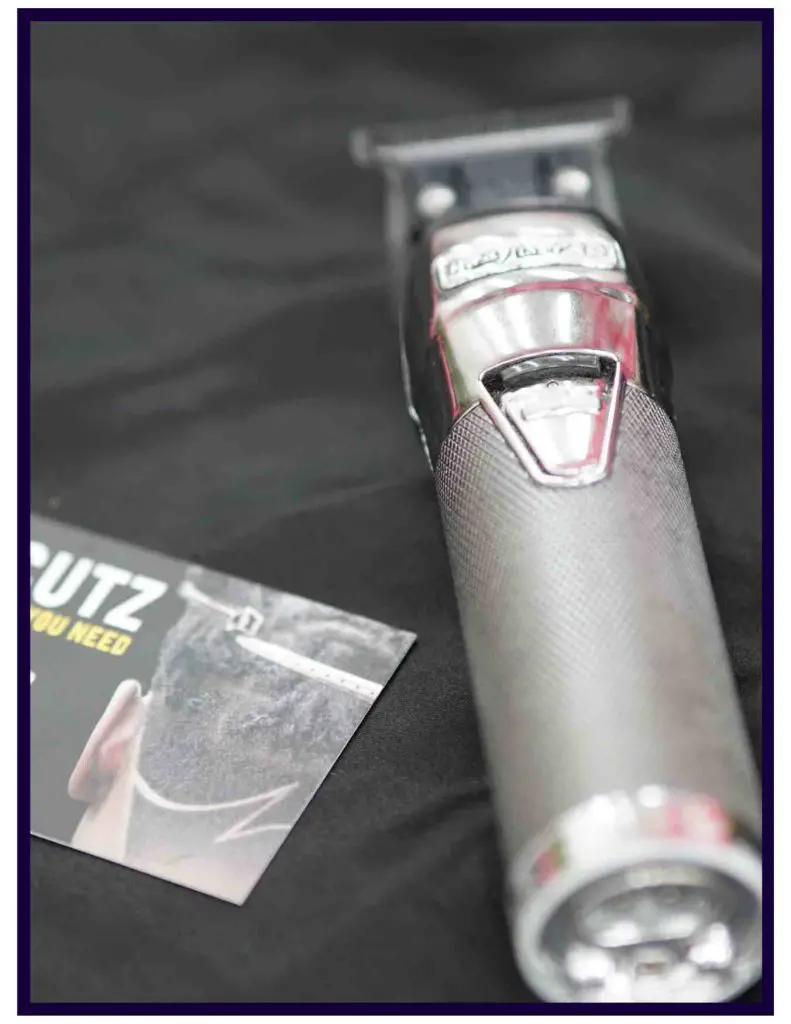 It has the weight, body, and grip of metal Fx, but unlike the fx, these trimmers come with steel blades.
These aren't as high quality as the DLC blades on the gold FX but they are stainless steel and still cut well as well as have rust-resistant properties.
It has a decent battery, lasting 120 on a 3-hour charge, again not a great charge to use ratio but as long as they're charged to begin with you wont notice.
While it doesn't have quite the same cutting power as blade quality, as the actual other Babyliss por fx trimmer themselves…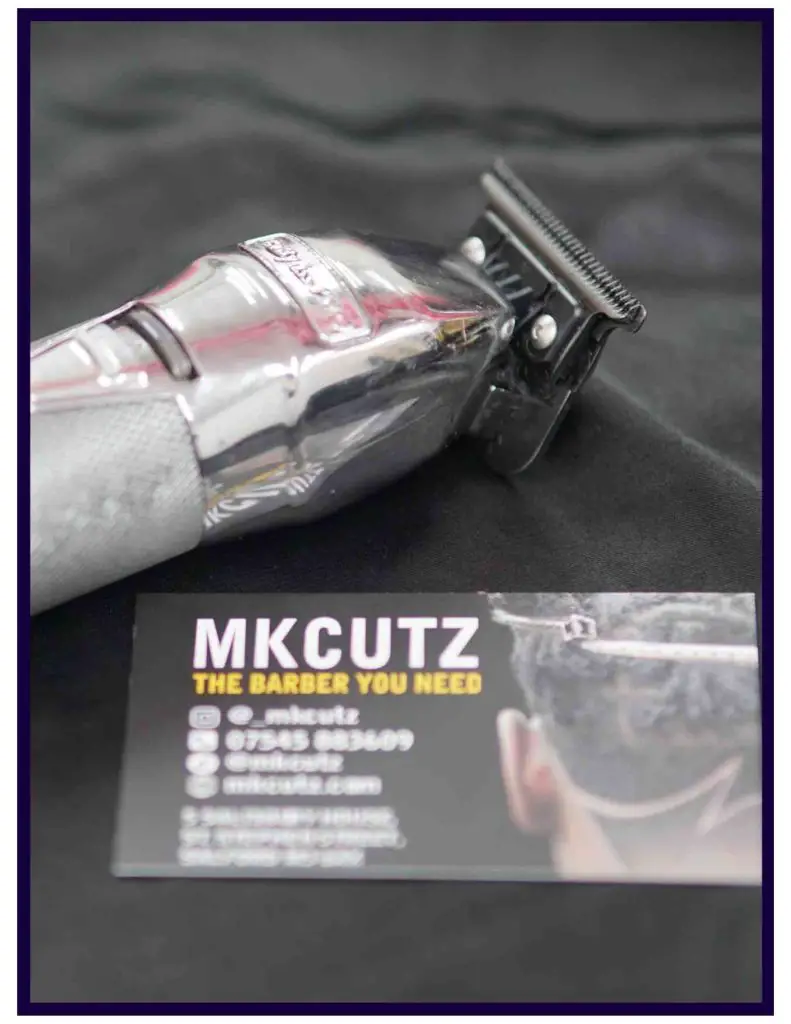 They still cut like proffesional grade trimmers should and you can always swap for premium blades when you wish.
You can easily monitor the battery level on the LED display. The trimmer also comes with a cleaning brush, oil, and a charging stand for your convenience. The Babyliss skeleton Fx is a tidyallround trimmer that can handle any hair type and style
Simply put it's a great litmus test trimmer you can use and get the feel to help you see if you actually like like Babyliss.
If you aren't quite down with shelling the big bucks on their other proffesional grade trimmers, these are a trimmer at the entry of the Babyliss pro-line. I started off with them and have kept them ever since. They cut well and got me into Babyliss.
But to know they're for you…you've just got to give them a go.
Babyliss high torque trimmer 
It's a simple yet highly versatile trimmer that not only allows you to line up a hairline but doubles as a beard/body groomer too. 
This trimmer is designed to deliver reliable performance and clean, close cutting.
It features a high-torque brushless motor that provides more power and speed than traditional motors from other brands.
With a torque-based motor, the blades move slower but the power is always there making it ideal for safe use on all body hair types.
The trimmer also comes with two interchangeable Japanese steel blades that are designed to stay sharp longer than other blades and come with rust resistant properties.
What nioce about this trimmer is it actually comes with two blades. One is the slightly longer T outliner blade and the smaller more enclosed blade. 
Depending on the weather you prefer to be more intricate with your detailing or you like a longer blade to detail more hair and take less time, with this trimmer you get that flexibility. 
The BaBylissPRO High-Torque Super Motor trimmer is also cordless, which means that you can use it anywhere without having to worry about finding an electrical outlet.
It has a fairly long-lasting rechargeable lithium battery that provides up to 90 minutes of continuous use on a single charge.
While it doesn't have quite the same cutting power or blade quality,as the other pro line trimmers, it's still solid a trimmer than doubles well as back up or beard trimmer.
"One of the best grooming things I have ever purchased describe perfectly on the net"

review
The snap fx is well-balanced babyliss trimmer that does well at not only creating seamless, crisp lineups but also with great attacking and clearing bulk with little difficulty.
The trimmer features a dual battery system that allows for unlimited cordless runtime. The trimmer has a snap-in/snap-out mechanism that lets you easily switch between the high-capacity battery cartridges while you work. 
You can also charge one cartridge while using the other, so theoretically you never run out of battery life. So you can snap in one battery, use it till it runs out, then pop in another one and carry on working. 
Each battery gives you about 2 hours so you can rotate between each all day long. This is an innovative feature great for barbers who likely have to go through lots of heads in a day and don't have time to wait for charging. 
The trimmer itself has an LED ring light battery indicator, so you know when it's running low on juice. You can only pop out the top of the housing easily to clean the internal parts of this trimmer without ever removing the blades. Neat! 
The trimmer has an all-metal housing with a knurled barbell grip, a black DLC deep-tooth 350-degree exposes T-blade that is zero gap adjustable, and a high-torque 7200 RPM brushless motor. – On bar with the metal and boost fx!
Now, these trimmers do come at a steep price price but for the box value, it's justified. 
It has a charging dock, multiple batteries, a zero-gap tool, a brush, and more! The charging dock is the biggest add-on and allows the whole dual charging feature but it's big and clunky. 
It looks great when in a stationary position such as a barber shop but when it comes to travel it's not great so just keep that in mind.
Another proffesional grade liner that excels on battery.


Buyers Guide
You want a trimmer that has durable, sharp, and corrosion-resistant blades that can cut through any hair type and texture with ease and precision.
Babyliss is a premium brand that provides titanium-coated stainless steel blades, which are very strong and long-lasting compared to stainless steel or worse, ceramic blades. 
Look for a trimmer that is zero-gapped or has space to be zero-gapped, this allows for finer cutting and better detailing. 
The battery life and charging time
You want a trimmer that has a long-lasting battery (2hrs +)
This gives you enough cordless runtime for your trimming needs. 
Most Babyliss trimmers have long-lasting lithium-ion batteries that can give you a minimum, of 2 hours of cordless runtime. Even better, some also have LED battery indicators that show the power level, that's a bonus.
The design and ergonomics
You want a trimmer that is ergonomic shape and won't be a pain to hold. 
It must have a balanced weight too for better control. 
Most Babyliss trimmers have metal housing that provides durability and elegance and some also have knurled barbell grip that offers comfort and control.
FAQ
How To Line Up With Babyliss
Which Babyliss Trimmer Is Better?
A summary of the best Babyliss trimmers.