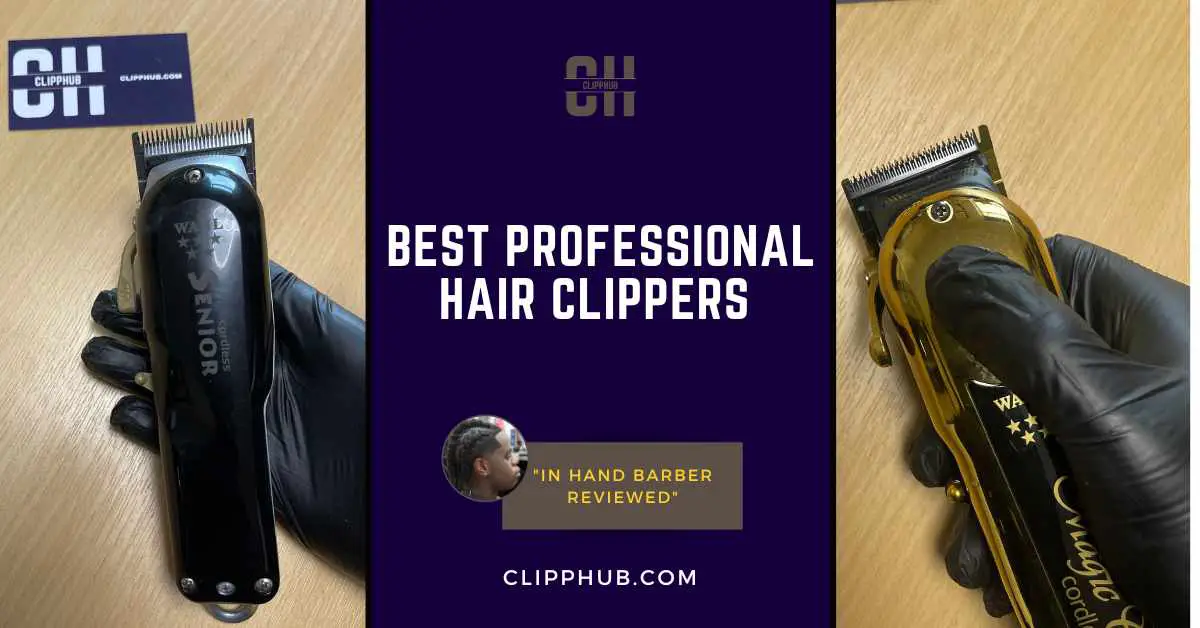 A clippers that is highly adaptable, build to support you in all aspects and cut like dream is essential when choosing ca proffesional hair clipper.
Choose the wrong one, your entire cutting experience becomes a drag. Literally….
Your clippers will pull hair, your clients get aggited and the cut you had in mind just never seems to actually come out the way you want.
Your clippers struggle in every aspect and eventually, you put so much strain on them to the point were they simply just give out on you..
But..
Choose the right one, and you'll have the freedom to attempt any type of cut as you have clipper built for the task!
And with the right tool, you can produce cuts such as this:
But only specific clippers allow for this level of precision.
Want the best Professional hair clippers?…
They're below. Take a look below. 
Best Professional Hair Clippers
BestProfessional Hair Clippers
So you're looking to get one of the best Professional hair clippers …but it seems you're not sure which clipper is best tailored for your specific needs.
As someone who's life work is to create exceptional cuts… that is understandable.
You care that you get it right tool and that's good for you as not many other "Professional" barbers do.
Did you know most barbers put up with whatever clippers they currently own? 
Simply praying that the random clippers they pick up from the local store will be enough to cut to precsion and produce elite fades on on demand.
Shock! They never do.
And what's sad is, those same clippers that they put so much faith in, come to eventually die on them in a matter of months and never give them the clean-cutting performance they were truly after…
But.. the clipper owners who know exactly what to look for in a clipper, never experience this.
No hassle, no difficulty, just a smooth experience from start to finish. 
You see…
They demand a  specific set of factors that guarantee they make the correct clipper choice – one that cuts like a charm, and allows them to create work so good they can even produce content with it:
What are these factors? 
Well, it depends on what you're looking for…
Some of us want a powerhouse, clipper that runs through bulk like it doesnt exist.
Others want a highly precise fading clipper to creates texturized blends from a few flicks.
And a few just want a clipper that can be modified in all directions to increase theirs and their clippers potential.
Regardless of what you're looking for, the most IMPORTANT thing is the hair clipper you select for the job. 
Here at ClippHub, we've handpicked a range of clippers – along with detailed (but simple) descriptions of each.
Need more details? Take a look below
Best Professional Hair Clippers For Barbers
Babyliss, as a brand, exudes a strong and proud sense of professionalism. The classic FX clipper, a product of this brand, lives up to expectations.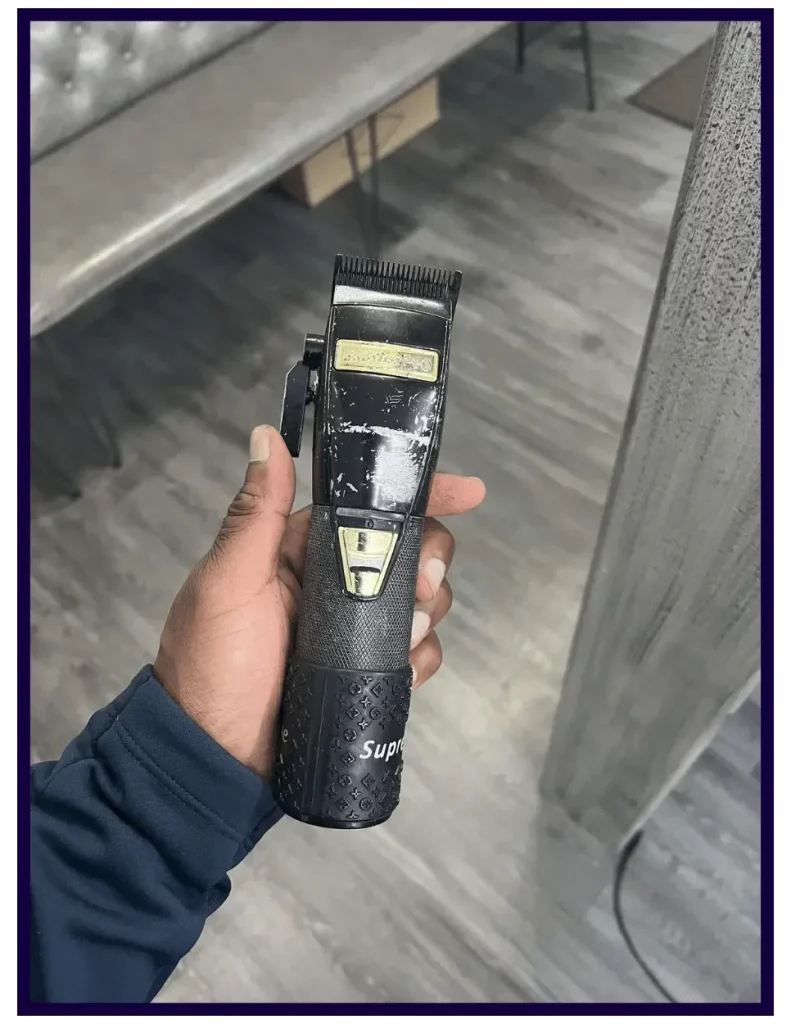 The Babyliss MetalFX Hair Clippers are Professionaland cordless, promising an exceptional cutting experience… and after having these clippers fr so long, I can certainly vouch for it.
These clippers feature a brushless motor, operating at an impressive 6800 RPM, yet it remains remarkably quiet as shown in this video when it's cpmpared to other top of the line clippers:
It's no surprise that many modern barbers have this clipper in their arsenal, in fact I have 2.
This clipper hosts powerful 7200 rpm motor, with reduced internal resistance, which ensures better longevity and delivers more power and speed compared most standard clippers on the market.
Equipped with a lithium-ion battery, it offers up to 2 hours of cordless usage—which is more than sufficient for a day's worth of work and with Babyliss, you have the option of a charging stand, so while not in use you can always have them on charge. But be aware that that does come seperatedly.
While these clippers excel for professional use, they may not be the ideal choice for self-cutting due to their design hence why I say these are the best proffesional hair clippers, they simply work best whn used on others. The magic clips, which will be discussed later, might be a better fit for personal use.
This clipper with 8 comb attachments ranging from 1.5mm (½ guard) to 19mm (8 guard), these clippers offer precision and versatility in styling.
Additionally, the click lever is a nice touch to these clippers and allows for incremental blade length adjustment from 0.5mm (closed) to 3mm (open), providing ample flexibility for textured blends and zero-gapping as needed.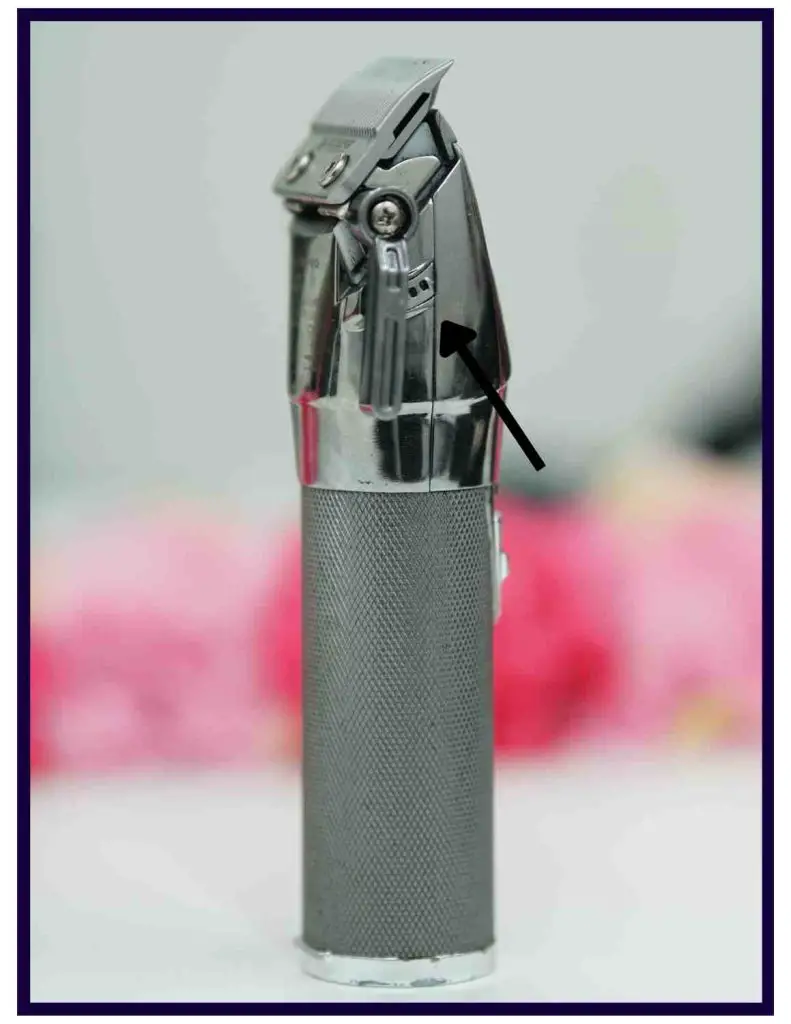 Not only do these clippers perform exceptionally, but they also has a niceesign. It has a rounded and ergonomic build, available in matte black or gold finishes, is complemented by durable knuckle barbell grip padding.
What's nice is it comes they come in a wide array of colors to suit individual preferences.
---
---

These clippers boast a blend of lightweight construction and robust durability, featuring a sturdy metal housing that enhances protection against drops and impacts. Still, avoid dropping them as you might loose the logo as I did (aha)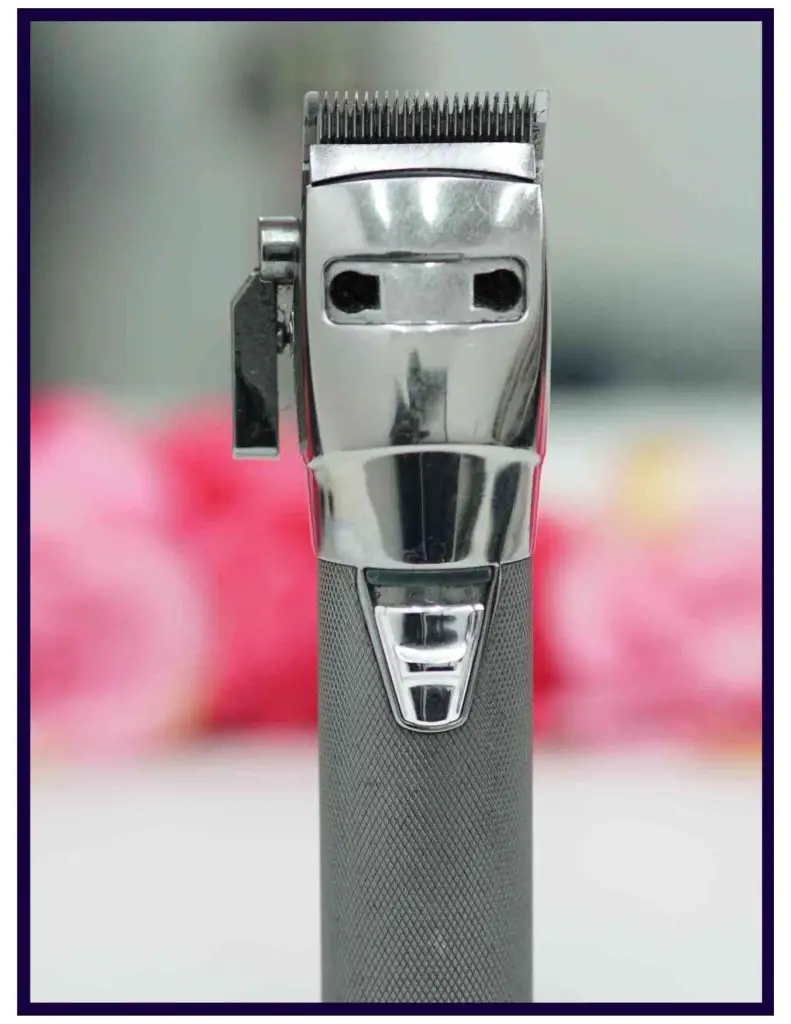 While it comes with a higher price tag, you'll have a tough time locating another clipper of this caliber that operates so quietly and cuts so seamlessly. For me it's the best and I'd urge you to pick them up.
"Great clippers, don't get too hot and battery last a long time between charges"

review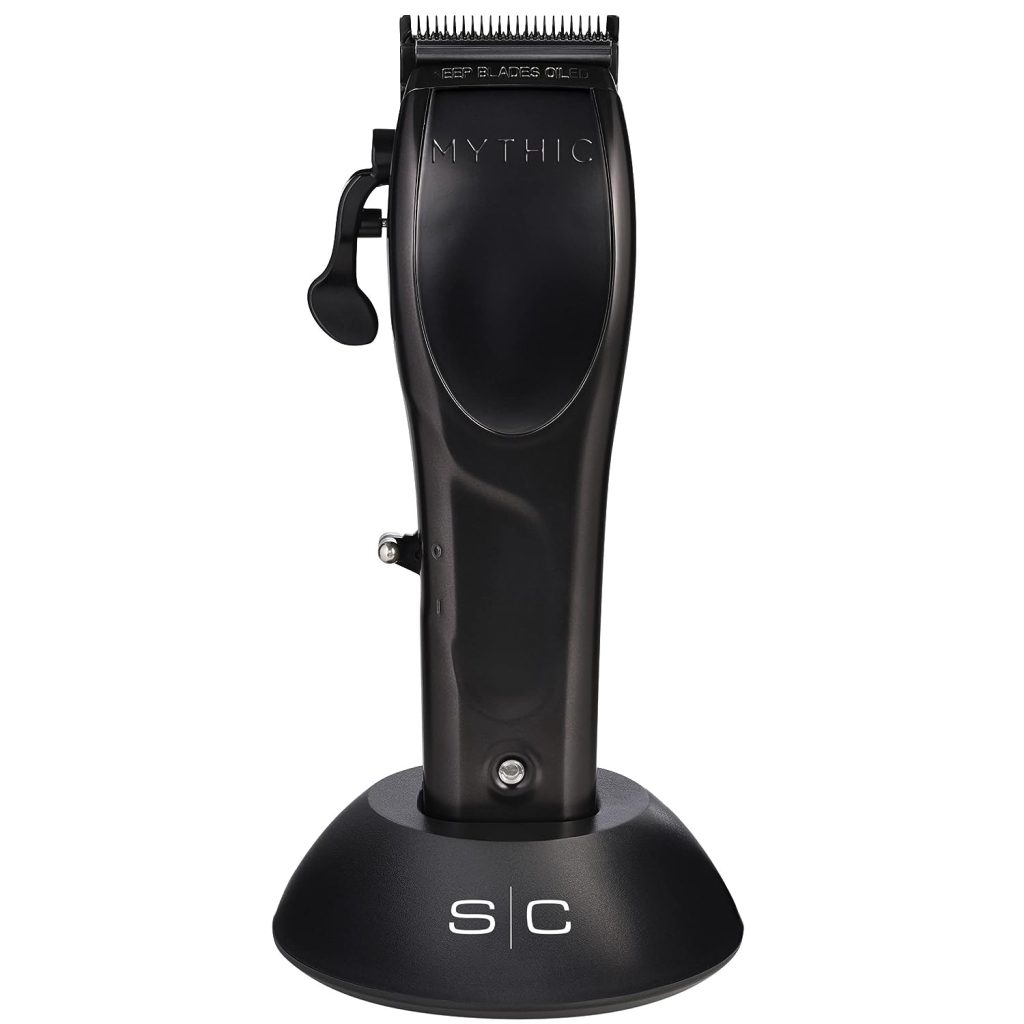 Best Professional Hair Clippers For Bulk Hair
Strap in, this clipper is a literall machine and only proffesionals can keep this clipper under control.
These stylecraft mythics provde impressive power while maintaining a notably quiet operation.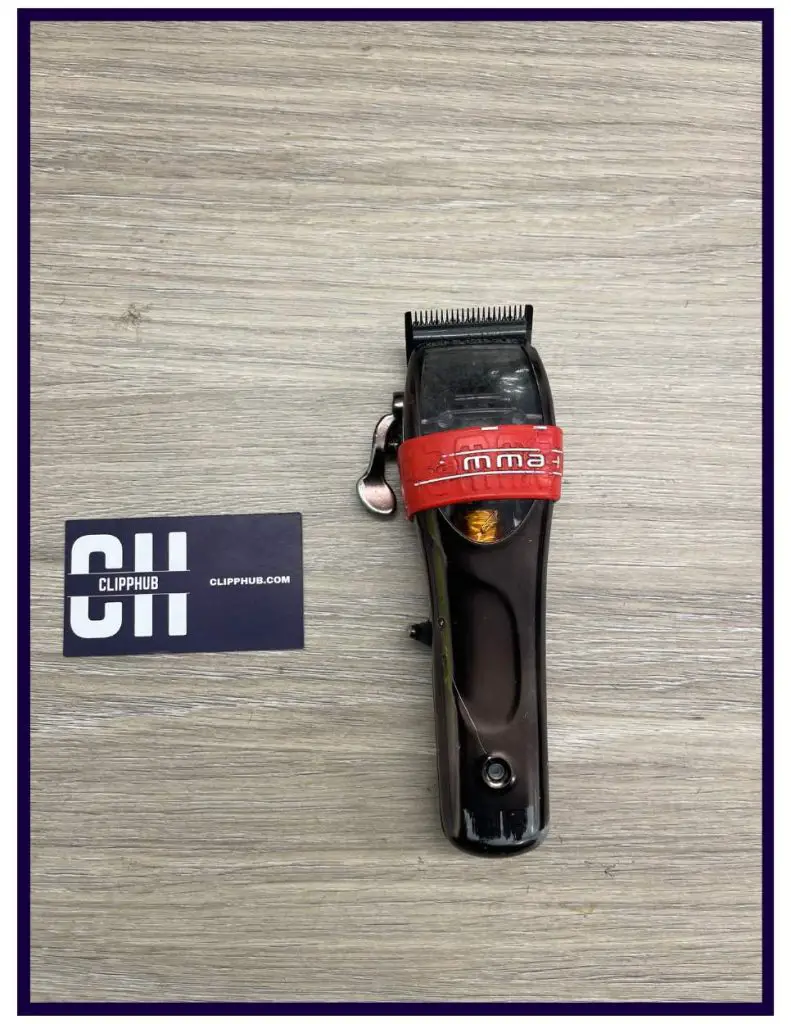 These has a durable heavy metal and has a motor that pushes out 10,000 blade cutting actions a minute.
How? Its due to this clipper having the latest digital brushless motor, known for its frictionless operation, which ultimately result more cutting actiona and whisper-quiet operation.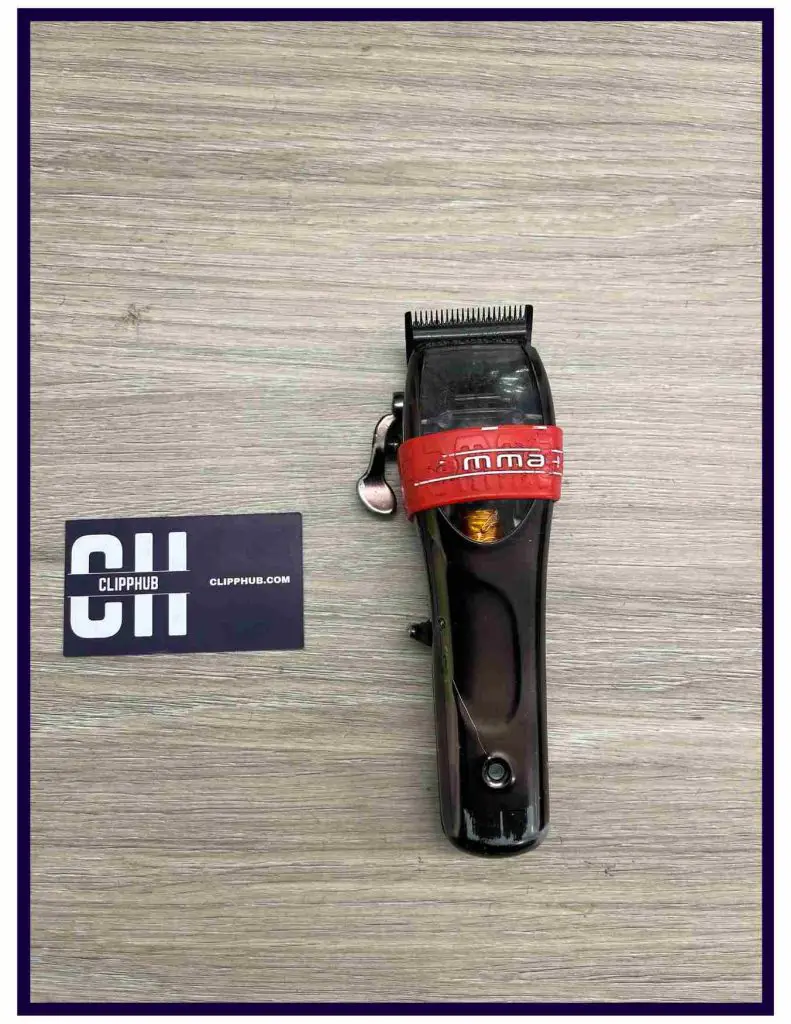 The power directly enhances the performance of the DLC carbon blades, which are sharper, more durable, and better at maintaining a cooler temperature compared to standard steel blades so they'll last you a while and basically never get blunt- They certainly haven't for me.
One of the standout features is their remarkable battery life. They boast a full two-hour cordless runtime on just a two-hour rapid charge, making them an ideal choice for those who want a clipper that basically runs all day and with the Stylecraft charging stand, they can certainly do that for you.
The package hosts a buch of other goodies too, you get:
Included in the package are the clipper, Black Diamond DLC blade, taper bracket, click or floating lever, and a set of eight double magnetic guards (ranging from 1/16" to 3/4″). Additionally, you get a charging stand with a cord, a cleaning and maintenance kit, and a screwdrive
What's even better is that Stylecraft is a brand that gives you the fredom to modify your tools as you wish hence why you able to add a stretch bracket, zero gao your clippers and even click of the housing to get FULL access to your motor for maintence should you need it.
For my barbers who basically want to literally tweak their clippers in what ever way they want, pick these up, you have alot of fun with them.
While they may feel slightly heavy at first, you'll quickly adapt to their weight with regular use and personally I like a clippers with a bit of base to it.
It higher price point, but it's a proffesional grade clipper and the Stylecraft package comes with more than enough value to justify the price pint in my opinion.
"Nothing bad to say about this product , great clipper"

Review

Best Professional Hair Clipper for Fades
We'll get to the seniors and magic clip in bit but to give you some persepctive on how good the limited edition ,magic clips are, it would be like putting those two clippers together. Yes, I really mean that.
The Wahl Professional 5-Star Limited Edition Black & Gold Cordless Magic Clip is a great choice for barbers and stylists who want a high-quality clipper that delivers sharp fading performance, great ergonomics and is built to last.
The gold magic clip features American-made high-carbon steel blades with titanium and DLC coatings that are ultra-strong, rust-resistant, and keep their cool.
It's an upgrade on the blades of the classic magic clip but they still have that special (patented) Stagger-Tooth blade, which easily erases lines and helps to achieve a flawless fade on every use.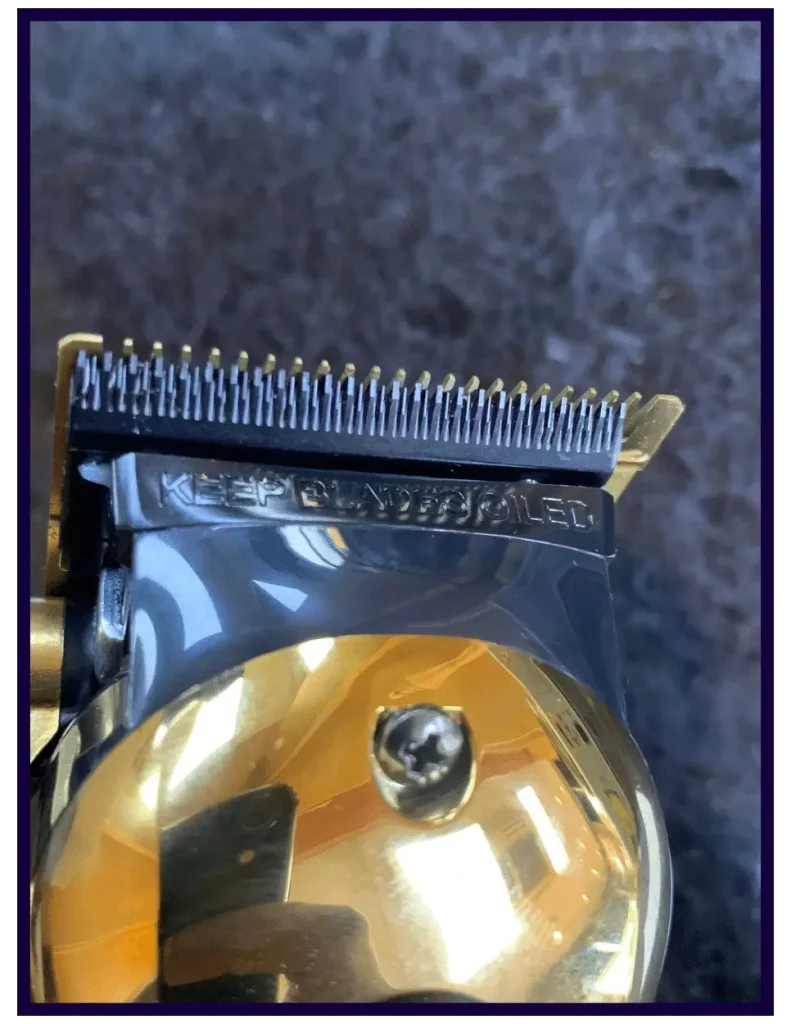 The gold Magic Clip is equipped with high-carbon steel blades, enhanced with titanium and DLC coatings. This results in an exceptionally robust cutting blade that's highly resistant to rust and excels in maintaining a cooler temperature, a noticeable improvement over the stainless steel blades found in the original Magic Clip.
The blades also come with crunch blade technology, which is designed to make a crisp, crunch sound when cutting, helping barbers and stylists know when their blend has been perfected.
The clipper uses an even stronger motor to cut through thick and textured hair smoothly and easily.
When you go from a 6100 rpm motor to a 6800rpm motor and make the staggertooth blade EVEN better, you can start to see the overall upgrades. It can fade to precision and runs through bulk like it's nothing.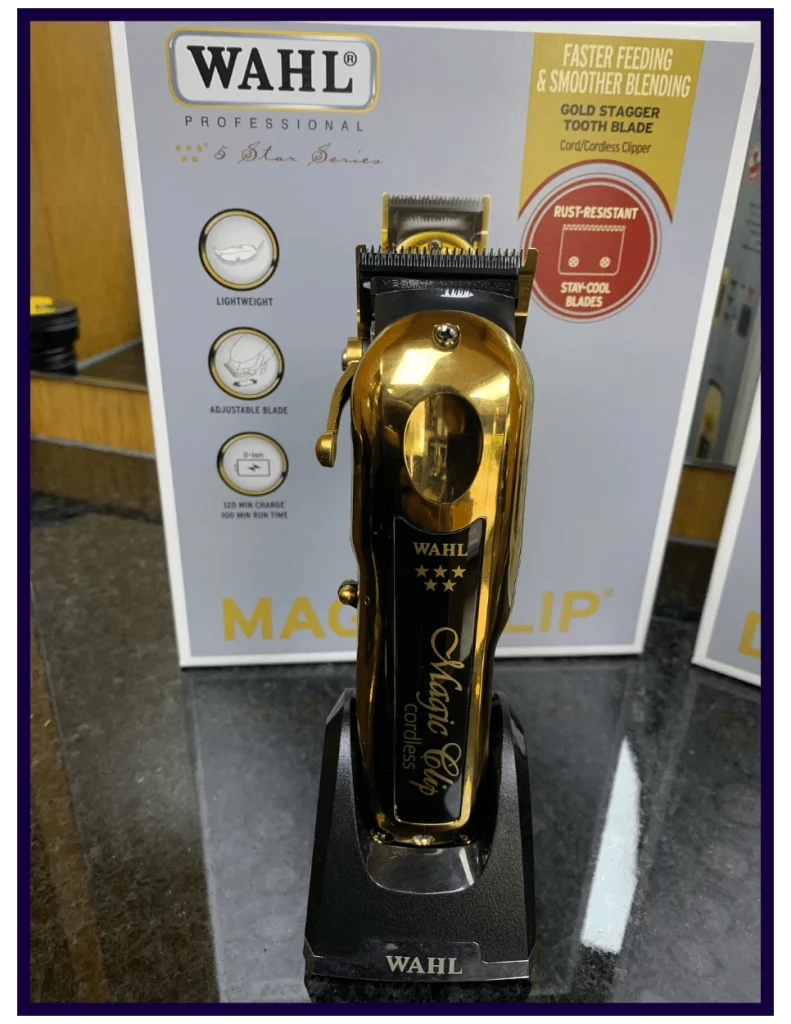 In terms of practicality, this clipper now offers an extended runtime of over 100 minutes, complemented by a Smart LED charge system. You'll receive not only the clipper but also 8 patented premium cutting guards, an elegant gold and black charging stand, a styling comb, a cleaning brush and pleanty of accessories. Basically verything you need to start cutting as with greater precision.
While it's true that the price tag may lean towards the higher end of the spectrum, if you're on the lookout for a clipper that guarantees long-lasting performance, precision cutting, and power, you might just discover that the investment is entirely justified by the exceptional value you receive in return. I will say it's the best fading clipper on market right now.
The gold can be reflective and is something that not everyone was a fan of so Wahl changed it out and brought out a black version of this clipper, check them out if they're more for you.
---
---
"Best clippers I have ever owned I have had other wahl clippers and oster clippers and these blow them out of the water"

Review
Professional hair clippers for men
When it comes to a reliable and precise clipper designed for both proffesional and personal work, the Seniors truly shine.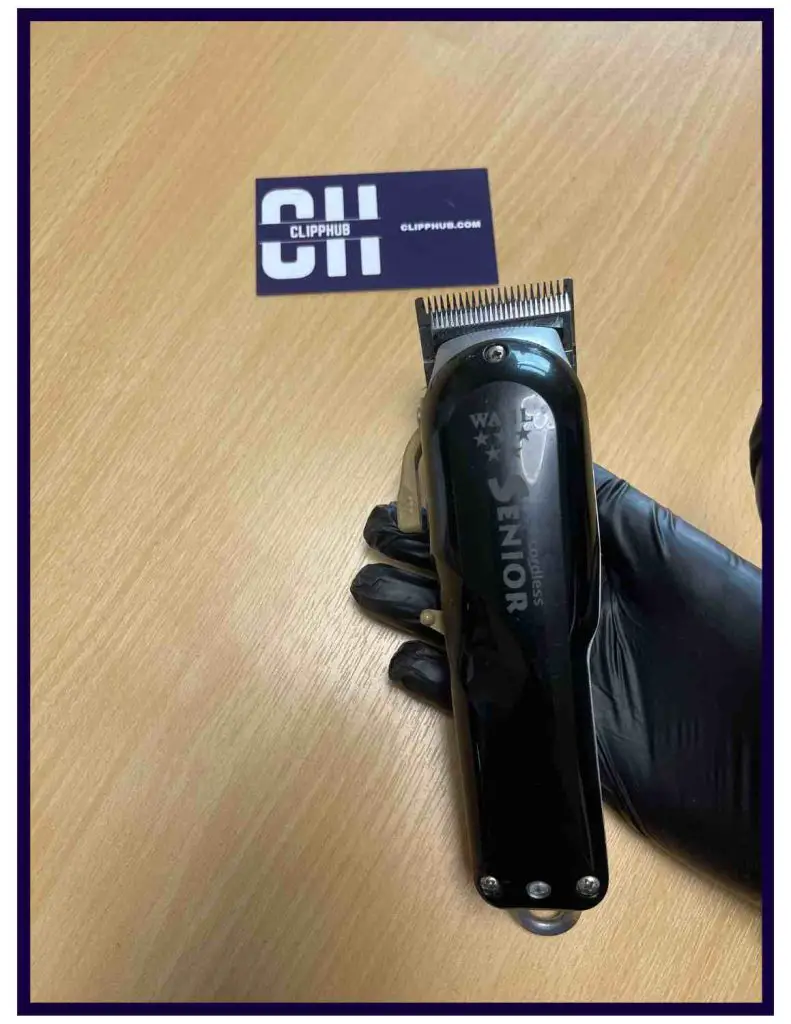 The 5-Star Cordless Senior Clipper is meticulously engineered for Professional-grade performance, consistently delivering impeccable cutting results whenever you require them.
When it comes to removing bulk hair using a classic clipper design, the Seniors stand in a league of their own. For thorough cleanouts, this clipper should be your top choice.
Its sports a robust 6900 rpm motor, Wahl's most powerful rotary motor to date.  I know this is about proffesional clippers but it does make a great clipper for men looking to cut their hair – personally.
Encased in a durable, high-impact metal housing, this powerhouse boasts an ergonomic design that comfortably fits in your hand- For me, it's the best clipper build ever, it's no suprise why other brands have copied this mould.
And let's not forget the comprehensive package this clipper offers. It comes with an array of accessories, including 6 cutting guides, a styling comb, oil, a cleaning brush, operating instructions.
It comes with a lithium-ion battery that provides a 70-minute runtime,this honestky isn't that great and is the major down point about this clipper.
But if your truelly looking to get these clipper, you can simply add a Tomb 45 battery extend the battery life by about 40 minutes.
---
---
While the clipper does feature a stainless steel fade blade, ideal for precision fading, it might not offer the same textured cutting performance as the Magic Clip models.
However, in terms of raw power, it surpasses the original Magic Clip and beats the limited edition magic clip in terms of bulk clearing. So between these 3 wahl clippers, you have to gauge what you want and for what price.
"This is the best clipper on the market. I found it a bit heavy and unwieldy for my use on myself. Fro a Professional barber or stylist, this perfect."

Review
Best Budget Professional Hair Clippers
Let's dive deeper into the top choice for achieving impeccable fades: the Magic Clipper.
First and foremost, let's examine its exceptional blade. The Magic Clip comes equipped with a guard fade blade, distinctively different from a taper blade.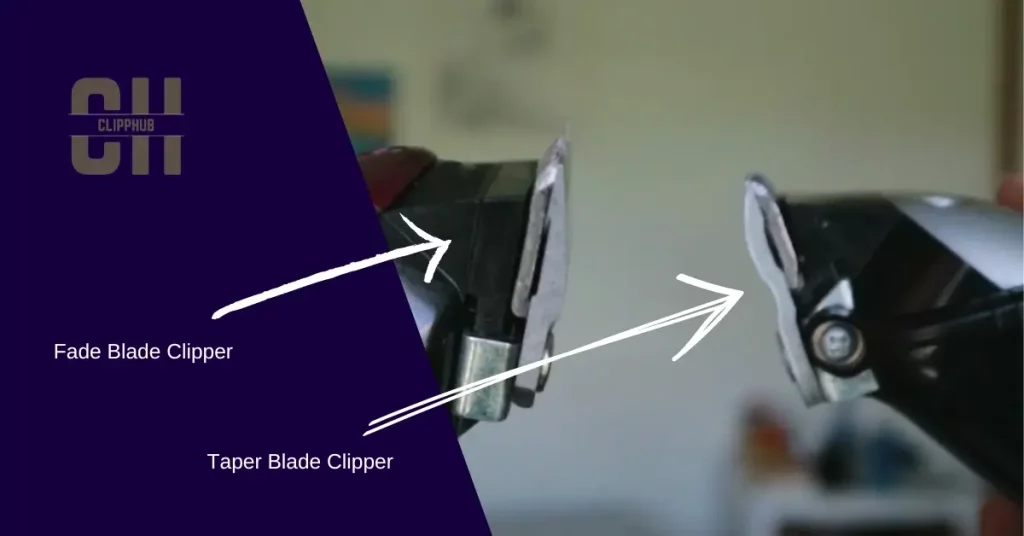 It's thinner, allowing for incredibly precise and close haircuts. This fade blade excels in managing curly hair, providing the ability to get closer to the skin, ensuring precision in every cut.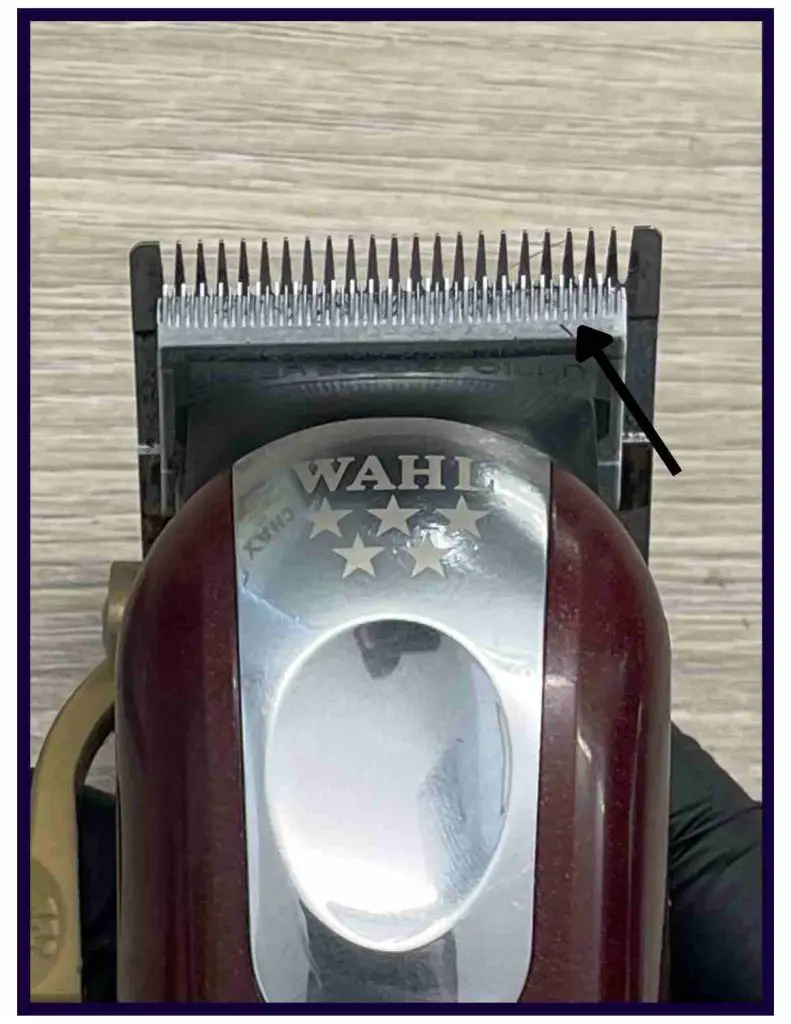 What truly sets this clipper apart is the cutting blade that precedes the fade blade, featuring Wahl's patented stagger tooth design.
This unique blade offers varying lengths, resulting in a blend of short and long cuts as hair passes through. When used with the right fading technique, it produces a remarkably smooth and textured fade. The magic clip doesn't have the DlC coating that the limited edition as but it's still a sharp blade that creates highly textured fades.
Combining these two blade types makes it evident why the Magic Clipper linein general stands as the ultimate choice for precision fades and cuts.No other clipper on the market offers such a unique and effective setup.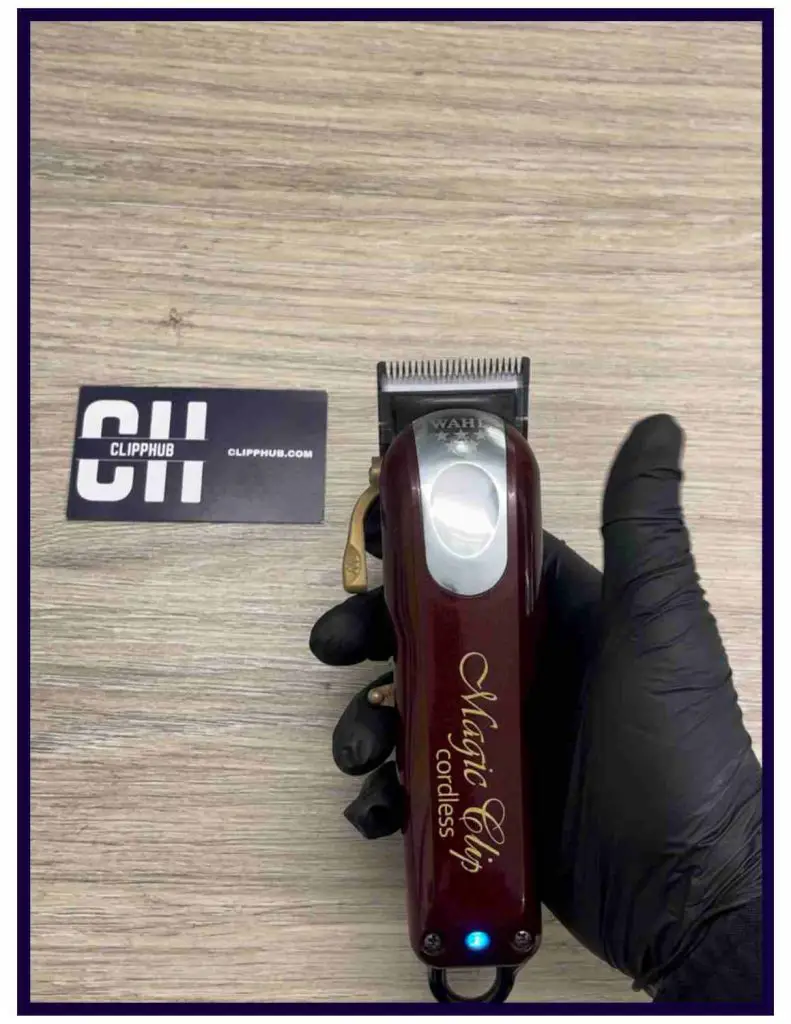 Additionally, this clipper boasts a fairly powerful motor, although not as robust as the Seniors with their 6900 rpm motor. Running at 6100 rpm, it strikes a balance between power and forgiveness. While it may not excel at clearing bulk hair, it can still handle the task, though it may take longer and pull more hair in the process.
The package is impressively versatile, including 8 guards, a cleaning brush, and oil, catering to various hair types and lengths. With a lithium-ion battery providing up to 90 minutes of cordless use, it's perfect for at-home grooming sessions.
Its ergonomic design, reminiscent of classic clippers, ensures a comfortable grip, and its lightweight construction makes maneuvering around the head effortless.
If you want an elite budget fading clipper. Get your hands on these these.
"Great clippers, don't get too hot and battery last a long time between charges"

review
Buyers Guide
When in the market for a high-quality cordless clipper, it's essential to understand what key aspects you should prioritize. Below, we will explore vital criteria to bear in mind when selecting a cordless clipper.
Clipper Type
Firstly, Battery Life and Charging Time warrant your attention. It's crucial to assess both the battery's lifespan and how long it takes to recharge the clipper. Longer battery life becomes imperative, especially if you intend to use the clipper for extended sessions. Furthermore, a clipper featuring rapid charging capability can be highly advantageous, especially if you plan on using it multiple times daily.
Motor Power:
Next, take into consideration the clipper's motor power. Opt for clippers equipped with robust motors. A more potent motor not only enhances efficiency but also plays a significant role in how effectively the clipper handles various hair types. High-quality motors deliver a smoother and more precise cutting experience.
Cutting Length and Adjustability:
The range of cutting lengths offered by the clipper should also be evaluated. Different hairstyles and grooming requirements call for varying lengths. Ensure that the clipper provides adjustable settings to achieve your desired hair length.
Blade Quality and Maintenance:
The quality of the blades and their sharpness are critical factors for achieving clean and precise cuts. Stainless steel, ceramic, or titanium blades are the optimal choices, as any other blade type may put you at a disadvantage and diminish the clipper's cutting performance.
Ergonomics and Weight
Comfort is paramount, particularly if you anticipate frequent use of the clipper or extended periods of movement. Seek out clipper models designed with ergonomic features and a comfortable grip. Additionally, consider the clipper's weight, as heavier units can lead to hand fatigue during prolonged usage.
Attachments and Accessories
Inspect whether the clipper comes with a range of attachments, such as guards, oils, brushes, and more. These accessories simplify the process of using and maintaining your clipper, making your grooming routine more convenient.
Noise Level
Some clippers emit considerable noise, which may be a concern if you have sensitive ears or want to avoid disturbing others. Prioritize models that offer quieter operation without compromising cutting performance.
Brand Reputation
Lastly, conduct thorough research on the brands and models that pique your interest. Opt for clippers from reputable brands known for their reliable customer service. In the unfortunate event of your clippers malfunctioning, a reputable brand can swiftly assist you with a refund or replacement.
By taking these factors into careful consideration, you will be better equipped to discover the ideal cordless clippers that align with your grooming needs, budget, and lifestyle.
Lastly, conduct thorough research on the brands and models that pique your interest. Opt for clippers from reputable brands known for their reliable customer service. In the unfortunate event of your clippers malfunctioning, a reputable brand can swiftly assist you with a refund or replacement.
By taking these factors into careful consideration, you will be better equipped to discover the ideal cordless clippers that align with your grooming needs, budget, and lifestyle.
FAQ
Best Professional Clippers For Barbers
Best Professional Hair Clippers
In this article, we went over the best Professional hair clippers
Here is a summary of my top picks. 
If you found this article on the Best Professional hair clippers helpful, check out these other articles below.