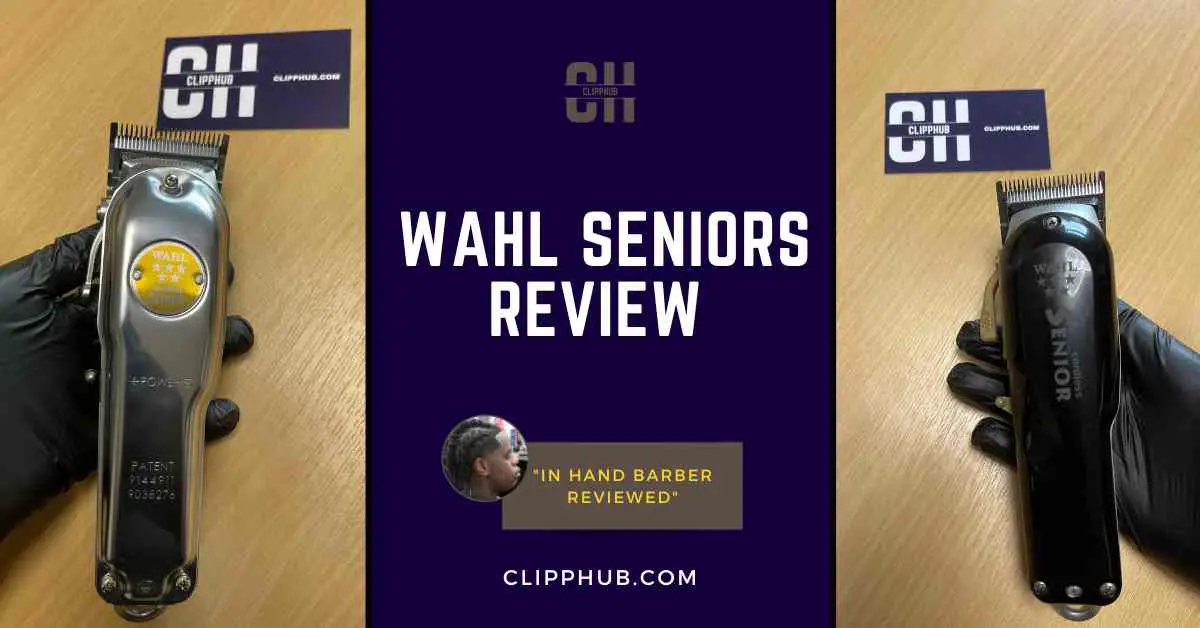 After a thorough Wahl seniors review?
Well, you're in the place for answers.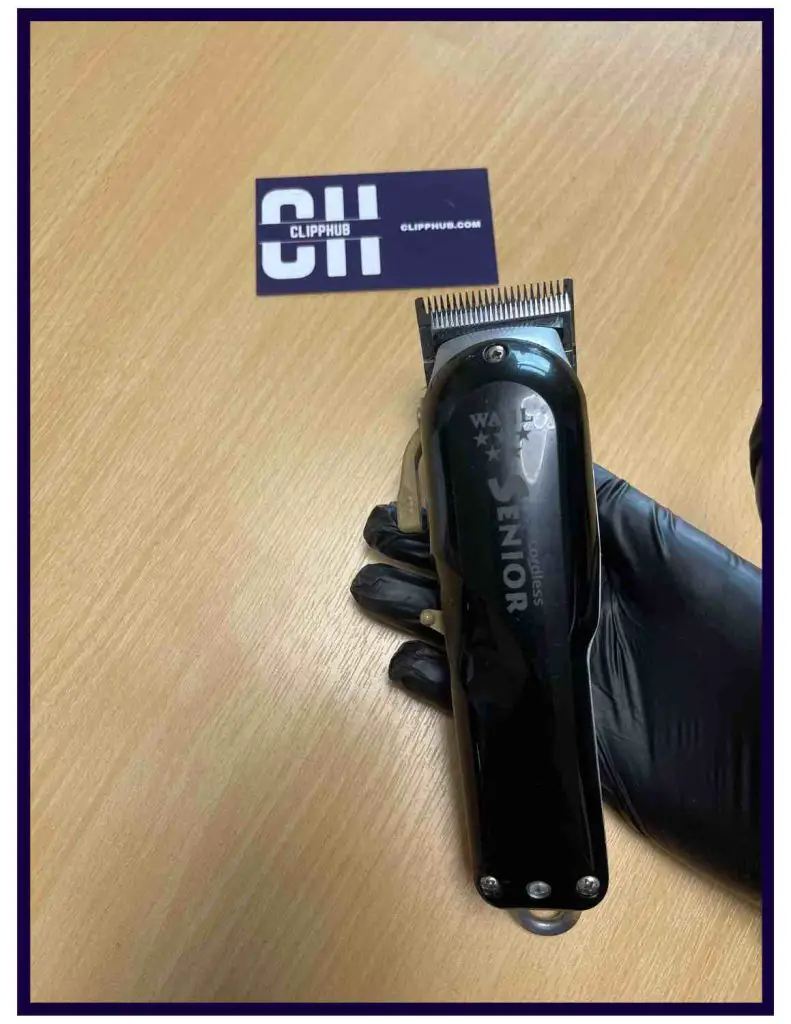 In this review, I'll share my experience with the seniors We'll go through what makes this clipper so great, what could make it better and what it's not so great on.
I'll also be providing a Wahl Senior Metal Edition Review, which is a more expensive and exclusive version of the same clipper. Following this, I will be comparing the two Wahls Senior Editions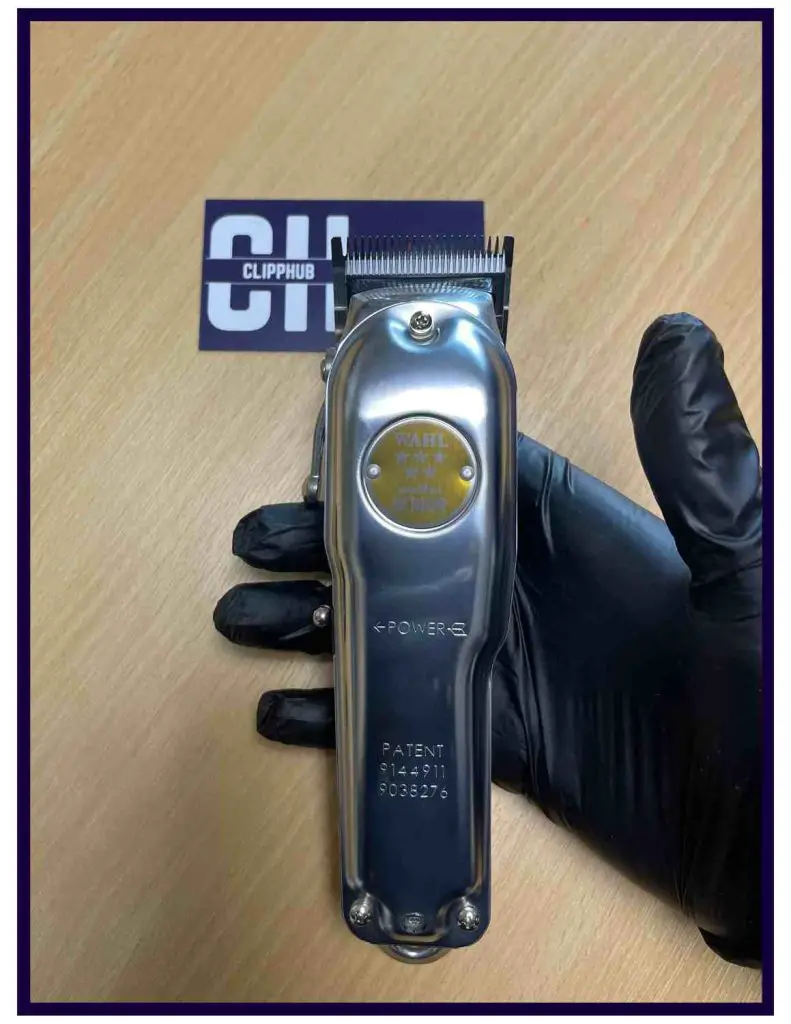 So, with that said, let's get into it.
Wahl Senior Review
Let's cover the key takeaways.
Wahl Seniors are durable, high-performance professional hair clippers with a powerful V9000 motor
The sharp surgical blades offer precision for detail-oriented cuts, making them a favourite among barbers and hairstylists
Various models cater to different preferences, including cordless options and a metal edition for added durability
A cordless model with a 70-minute battery run time
Wahl Senior Overview
Now, as per usual, let's get into an overview of the pros and cons of the Wahl Seniors:
Pros and Cons of the Wahl Seniors
---
---
Wahl Senior Cordless Review
When it comes to professional hair clippers, barbers and hairstylists often gravitate towards Wahl Seniors. These clippers have gained quite a good reputation for being tough and long-lasting so I decided to get one of their clippers for myself.
I now have the pleasure of using the Wahl Seniors on a regular basis and I can definitely confirm that they deserve all the hype they've gotten. Thanks to its robust motor and razor-sharp blades, it's been an absolute dream to cut hair with these.
Wahl 5 Star Senior Cordless Review
Wahl does offer a variety of models, ranging from the classic Senior to the sleek 5-Star Cordless Senior Metal Edition, so there's pretty much always a Wahl clipper out there to suit every professional's grooming needs.
What sets the Wahl Seniors apart is its impressive V9000 motor which is apparently the most powerful motor they have created yet. The raw power these have lets them outshine pretty much most other clippers on the market.
How precise they are makes them even greater, so you can be sure that they'll be perfect for doing detailed and intricate work such as fine detailing for skin fades, shaved hair designs and solid tapers. Furthermore, I'd like to touch on its design quickly…
There's no doubt this may be one of my favourite designs on a clipper ever. It feels so comfortable and premium to hold in my hands that even when I cut hair for long periods of time, I still find joy in holding it.
Unfortunately, its battery is slightly underwhelming compared to other clippers out there with longer run times.
The Wahl Senior has a run time of 70 minutes or so which is okay but could be better in my opinion. However, I find 70 minutes is normally just about enough time to do multiple haircuts before it needs charging so it's not too much of an issue.
Now that we've looked at the Clippers as a whole, let's summarise some key takeaways about the Wahl Seniors…
Design
When it comes to the design of Wahl Seniors Clippers, it's clear their goal was to make these very robust. Like the Wahl Senior 8500 is made of metal chrome on the lower half and grey plastic on the top.
---
---
I believe that this blend of materials keeps it looking nice but dependable. Now if we look at the 5 Star Seniors model, it rocks a sleek all-black design which makes it look super modern in my opinion. Meanwhile, the Reflections Senior model stands out by having an eye-catching yet resilient chrome finish.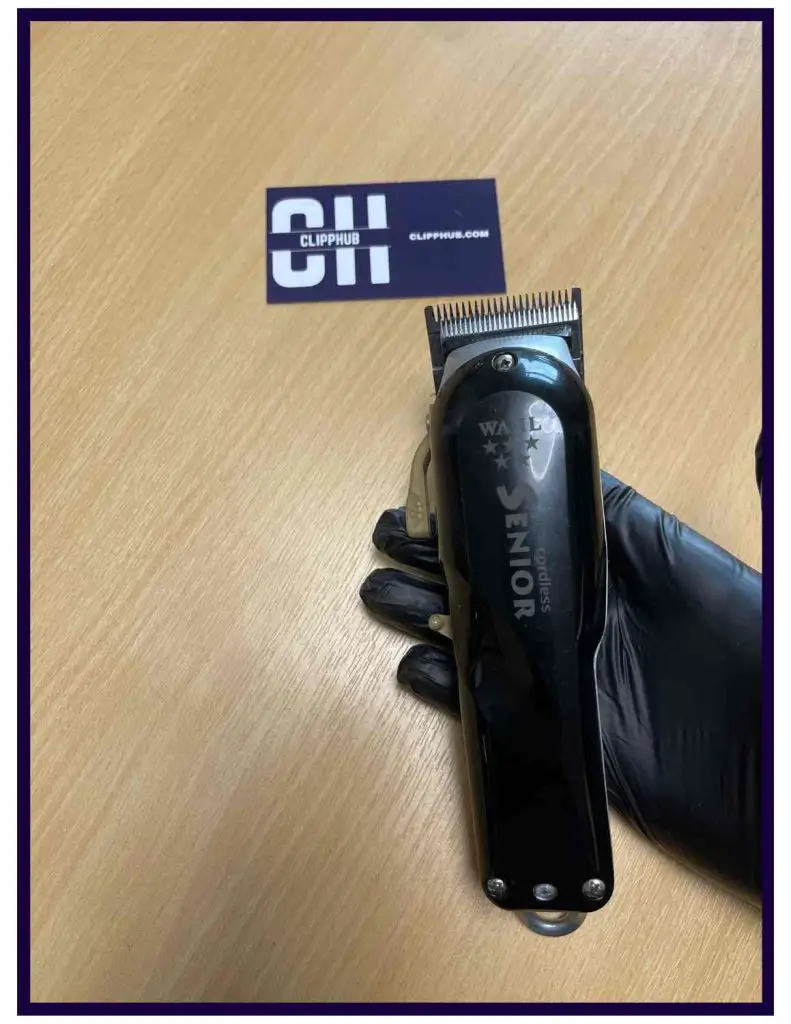 In terms of their weight, these clippers clock in around 1.3 pounds on the scale and are about 6.5 inches in length. This does make them on the bigger side of Wahl's clippers but I find their size is still good enough for me.
Usability
I find the Wahl Seniors clippers to be easy to use and I can get a good grip on them with no issues. It also features an adjustable lever which I often use when switching between clients when I have to choose different cutting lengths.
The V9000 motor has high torque and speed, making it incredibly powerful. This allows me to complete haircuts very quickly which obviously makes both mine and the life of my clients so much easier.
There is one issue however which is pretty commonly spoken about with these clippers and that is its issue with overheating…
When I first heard about this problem, I didn't think it'd be that big of a problem but it is a slight annoyance when I'm using it for longer cutting sessions. Overall though, I still consider the Wahl Seniors Clippers to be very reliable clippers that do their job very well.
Battery Life
As mentioned before, I do think The Wahl Senior 5-star cordless clipper's battery life could be better but on a day-to-day basis, I find that 70 minutes of battery run time is pretty decent.
Luckily though it doesn't take that long to charge to 100%, just over an hour.
Cutting Performance – Wahl Senior Clippers Review
I deal with coarse or thicker hair often so I was pretty intrigued to know how the Wahl Senior Clippers would handle this. Thankfully, I was pleasantly surprised with how smoothly it cuts to the point where I can easily do buzz cuts and fades on my clients.
This is all thanks to that high-torque V900 motor…
Durability
I can definitely attest that this clipper can effortlessly withstand the rigours of everyday use. I use this clipper almost daily and even after cutting multiple clients in a day for weeks now, they still look brand new.
Are the Wahl Senior Cordless Metal Edition Clippers better?
As a barber, I've had the opportunity to try various clippers on the market, and whilst I didn't think I could find better clippers, I have to say that the Wahl Senior Cordless Metal Edition has taken my breath away.
After using it for quite some time, I can confidently say this is one of the best clippers I've ever used.
Let me start by sharing some of the pros and cons I've observed, particularly when comparing it to other models like the WAHL 100-Year Anniversary Clipper.
Pros and cons of the WAHL 100 Year Anniversary Clipper
In summary, the Wahl Senior Cordless Metal Edition clippers are an improved version of the Wahl Seniors with a better look, performance and durability. So if you're looking for something a bit more high-quality than the Wahl Seniors, these would be right up your street.
However, you have to consider that it is more heavy and lacks accessories so if you want to upgrade the look of these, you may struggle a bit.
Compare the classic Wahl seniors to WAHL 100-Year Anniversary Clipper
Let's dive into a little comparison between two exceptional clippers: the classic Wahl Seniors and the WAHL 100-Year Anniversary Clipper.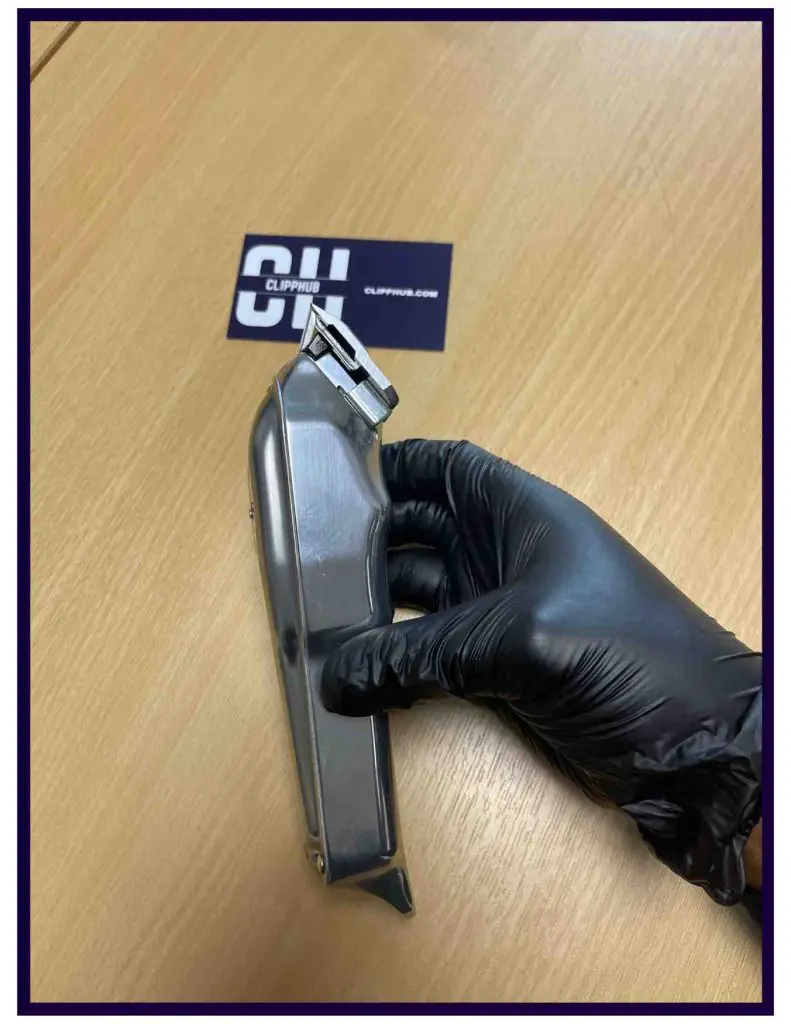 Starting with the classic Wahl Seniors, it's equipped with a durable #1005 blade, making it perfect for various tasks. This powerhouse:
Includes 3 attachment combs (1/16 to 3/16 inches)
Features a red blade guard
Comes with oil and a cleaning brush
Runs with a motor that stays cool
Now, the WAHL 100-Year Anniversary Clipper boasts a more vintage charm to it with a lightweight metal casing. It offers:
A rust-resistant stainless steel blade
Corded and cordless use
A 70-minute cordless runtime
A thumb-adjustable taper lever
Both clippers excel in performance and durability, but the classic Wahl Seniors focuses more on efficient cutting, while the WAHL 100-Year Anniversary Clipper is designed to feel more high-end, and antique but with modern functionality.
Ultimately, the choice depends on your personal preferences and needs. However hopefully by considering the differences in features, you can make the right decision for you…
Final Verdict – Wahl Seniors Review
This was a thorough Wahl Seniors Review.
As a barber, I've tried many clippers, and I am happy to say that the Wahl Senior clippers rank among the best… Wahl's reputation for sturdy and dependable clippers certainly stands firm today, especially when you take into account the Wahl Senior Clipper.
The standard Senior model consistently delivers impressive cutting speed and consistent torque for all hair types. Still, The Wahl 5-Star Series Cordless Senior #8504-400 enhances this with sharp stainless steel blades, a durable motor, and cordless flexibility.
That is why I would highly recommend you to get these clippers as a professional because it just makes your work 10x easier. From my experience, the Wahl Senior Clippers have boosted my speed and efficiency as a barber.
If you need a high-performance, heavy-duty, and reliable clipper, the Wahl Senior series is an excellent choice. It's safe to say that this Wahl 5 Star Senior Cordless Review proves this. Go buy these and see for yourself!
Frequently Asked Questions
If you found this Wahl Seniors Review helpful, check out other guides below.