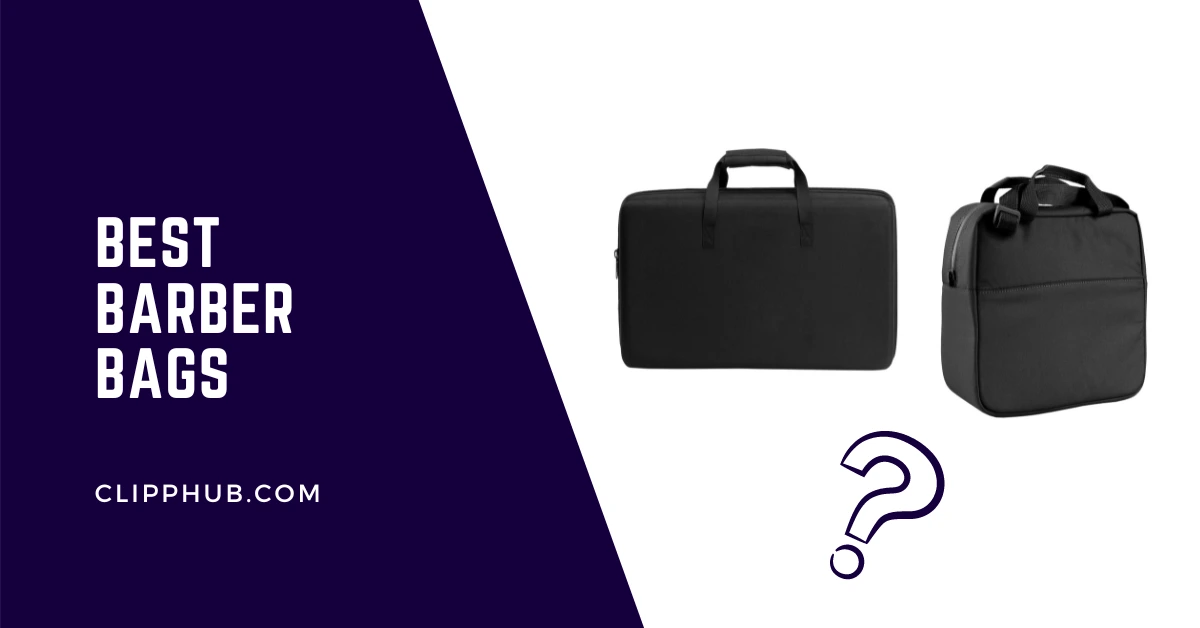 Safe storage. It's to know that our treasured are in a safe place when we move and store them.
The same sentiment goes for our hair clippers and other hair tools.
keeping these items safe and secured is essential, but which bag barber bags fits this role?
Below I provide my best barber bags and how I arrived at giving you these suggestions.
Best Barber Bags
Best Barber Bag
A simple He won't make it again.
Realize
I had a special appointment. 
At this point in my career, I was trying to build up a strong reputation in my city for my barbering services. 
I had worked on clients here and there and picked up a few referrals from word of mouth. 
It had been like this for a few months and the slow but gradual stream of clients grew worked well for me not too busy not too quest and those I worked on were kind and treated me well. 
I was comfortable and enjoying my day.
At 4 pm on a Sunday (my day off) I, received a DM from a prospect who was in need of a haircut by 6 pm. 
I usually would have ignored it, how could I possibly make it at a time like this… 
But on closer inspection, I realized an opportunity staring at me. 
He was an influencer in my local area (his following was impressive). 
He had been referred by one of my previous clients and due to me being local and no one doing personal work available, I had found myself in the right position to make a mark and grow further. 
Without thinking, I took the booking. 
Setting off
It was a standard appointment. So I followed my standard process. I grabbed my old, beat rucksack and filled it with valuable equipment. 
Clippers, liners, oil, and other tools. I stuffed them all together in those cramped bags and made my way out. 
I normally would've opted for a bus, but this client was 20 minutes away so a bike ride didn't look so bad. 
The cycle was calm. The excitement set in, and I was ready to work. 
5 minutes into the ride, I felt a drop of water, then another, then 2 minutes later there was a heavy downcast of rain. I could barely see. 
In a bid to get out, I put my foot on the pedals and bolted my way to the location.
 I had little regard for everything around me, getting to the location was my priority and I got there 8 minutes faster than I had planned. Success. 
On arrival, I dried myself off, set my greetings, and was ready to start work.
Horror
My client sat down, he was calm and polite, with no problems. 
But I was in for a surprise… 
I reached for my bag really to pull out my clippers and other tools to begin work, but as I opened the bag up. The mess I say took me back. 
The bag was soaked through. My clipper oil and blade care products had tipped-painted the inside of my rucksack a scattered bright blue. 
My trimmers were doused with alcohol and the blades had been known off as I inspected them. 
Worse of all, my Wahl magic clippers had been beaten badly by every other product in the. 
It was oaked with oil, drenched in alcohol, and scratched by scissors. 
The look Had on my face was a shock but my client was in complete horror. 
I frantically tried to reassure him I could still get the work done, it wasn't easy and eventually, he accepted.
But I knew he didn't trust me. 
The work I performed was sub-par at best, I cleaned and adjusted my blades as best as possible and just about got away with acceptable performance. 
When done, he smiled and forcefully thanked me for the work. 
I took my bag and tools and departed.
Aftermath
Afterward, I reached out for a review and promotion, but to no surprise, I didn't hear anything back. 
In frustration, I left my tools in the wet back and canceled all appointments for the next fortnight. 
When I returned to work, I returned to get my tools just to find out the cutting blade had slightly rusted. extra salt on the wound. 
Just like that, I was on the hunt for new clippers but this time a reliable, secure bag that could protect me from this mess in the future. 
In the time past, I have tried some hair clipper bags, some great, some decent, and some shocking. But these bags recommended below are the best I have witnessed in action. 
All have different use cases and are best for different situations. 
So let's get into it then.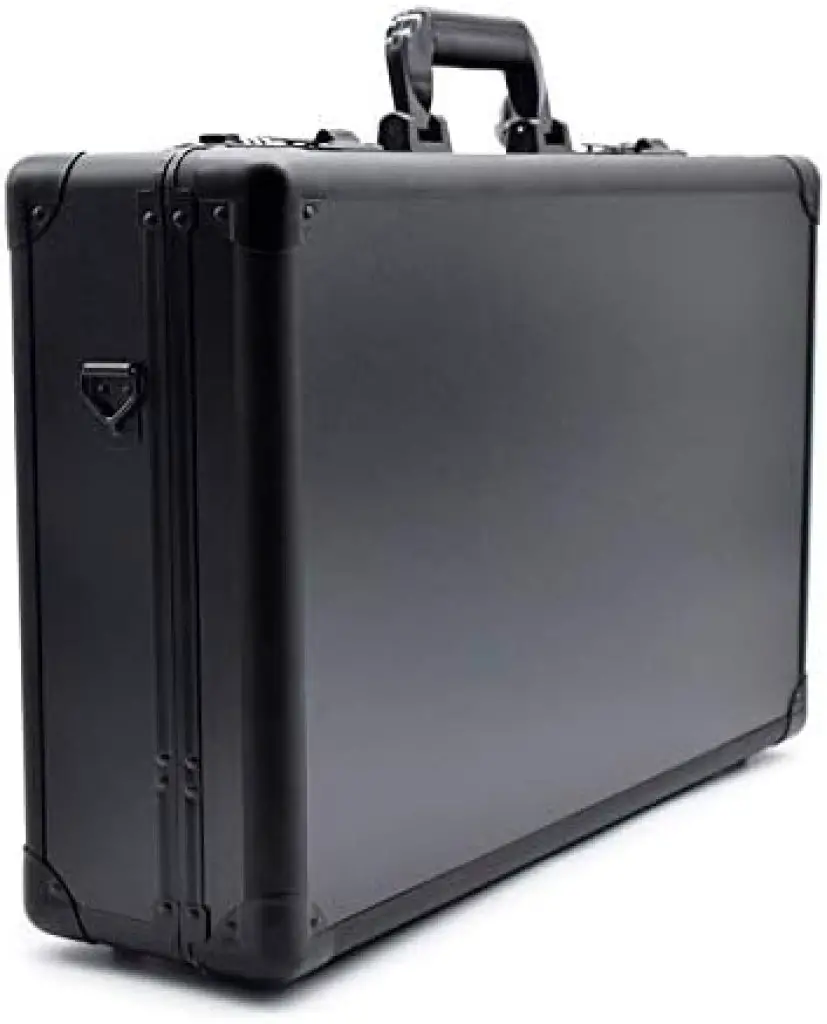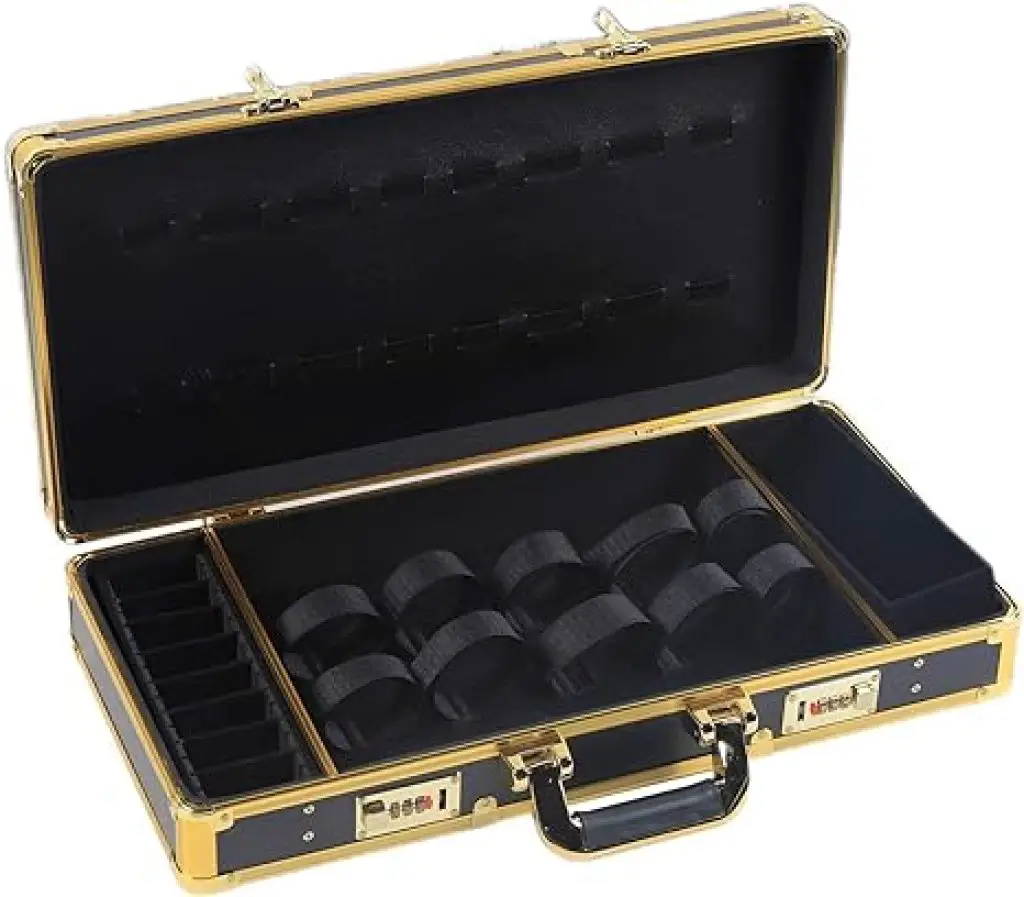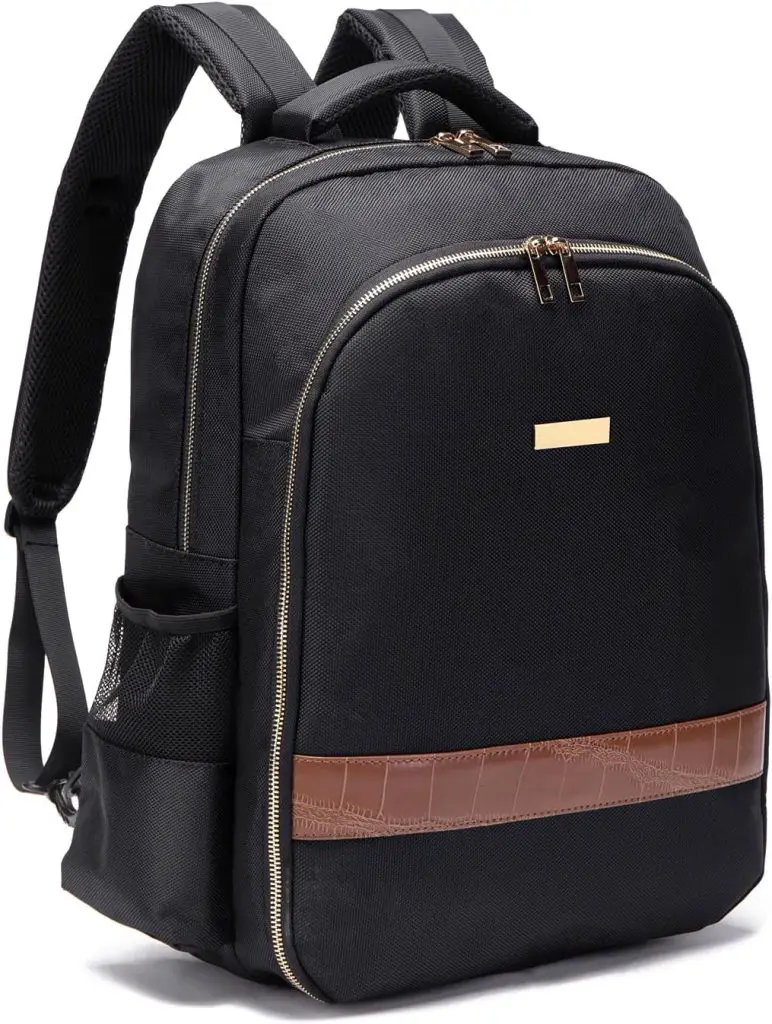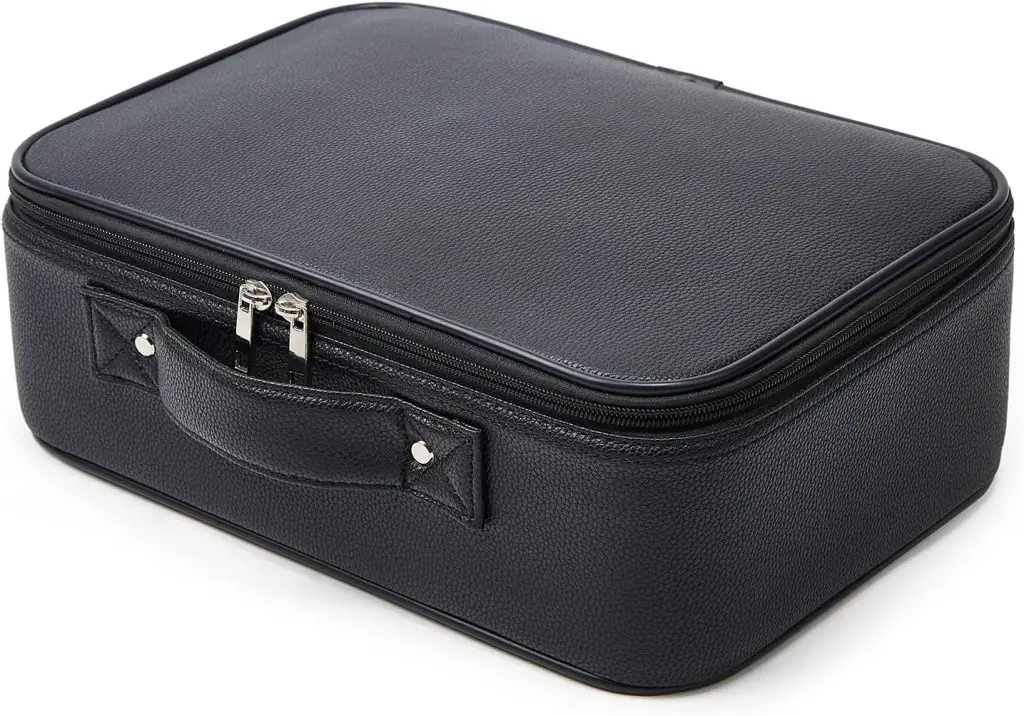 Fit any clipper Type
Lightweight
Durable
Light and effective. When it comes to barber bags this is what we're after. 
For that reason very reason, the Goldwheat hair clipper barber bag is my top choice for you. 
The Goldwheat bag is versatile it's the finest. The bag comes in two weights. The small 1.15lb (0.5kg) bag and the larger 2.18lb (0.9kg).
Both leather bags are feather-light and adaptable for every situation. 
As you hold the bag, the water resistance and the easy clean leather handle are a snug fit on all your travels. 
As you lift the front casing of the bag you are met with 4 large and secure storage straps able to hold your combs, clips, and trimmers. 
Opposite the storage pockets, you can find durable, 3 scissor pouches.
It also has dual-compartment storage. Lift the simple bi-folding design to reveal the large body compartment. L 13.78" x W7.09"x H 9.84 inches is what you own with the large model. 
Carry all of your major larger essentials. Load it with your dryer, shaver, and as many clippers as you need. I'm sure they'll all fit. 
Once your load is secure. Make use of the metal double zip design for easy 180-degree closing. 
If you wish you can leave all your items in there for days. The multifunction bag can triple us as a toiletries, home organization, and storage bag. 
The latter keeps dampness away so your clippers are well protected from rust. 
Positive
Durable quality PU leather
Secure Elastic cords
Variable sizes
Multifunctional
Secure Zip closure
I strongly urge you to try the Goldwheat hair clipper bag while still in stock. 
Your travel barber bag could be with you as soon as tomorrow. 
Hold it, walk with it, and test it out how you see fit. If you aren't satisfied, return it within 30 days for a full refund at no cost to you.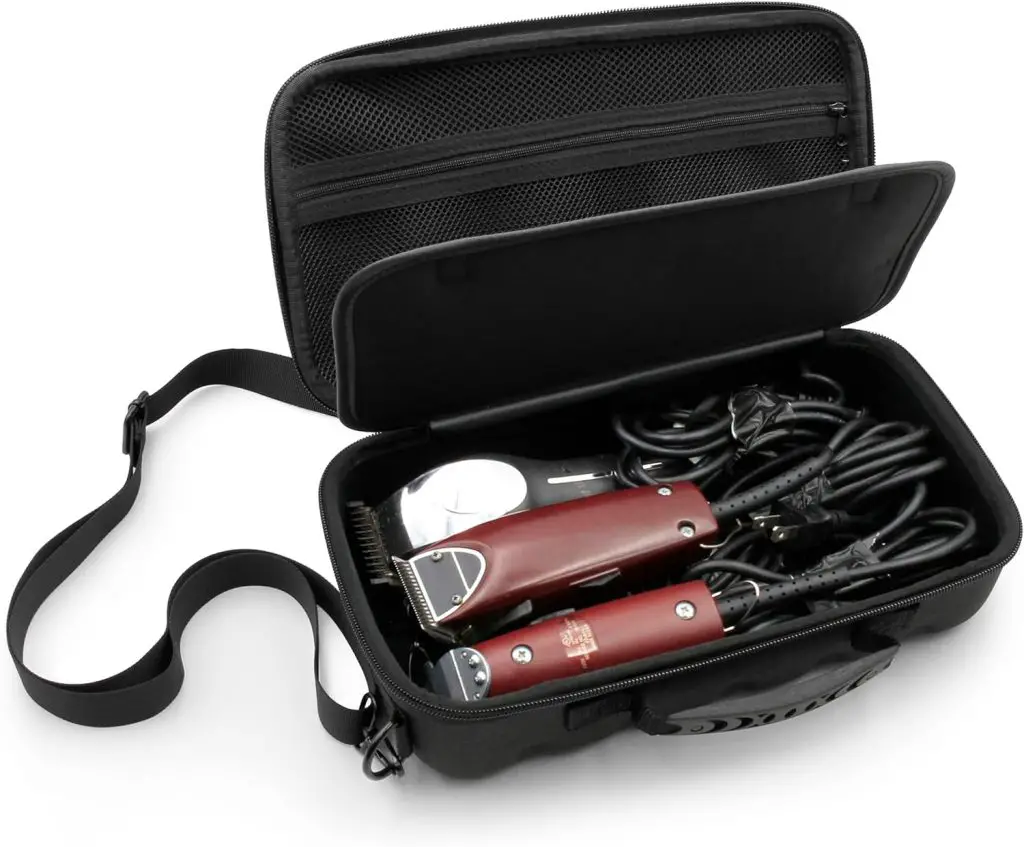 Holds all clipper types
Lightweight
Highly Durable
After reliability and durability? 
Grab the Casematix barber case. 
Casemtix is a brand that prides itself in crafting durable travel cases and you can see the work in this travel case. 
The sleek black outer is built from Ethylene Vinyl Acetate (EVA), and the storage unit is a durable shockproof shell able to tank all drops. 
The protection translates to inside the case too. 
Easily Unzip the case matrix to be met with a thin zipper pouch to hold your attachments and scissors. 
Below you will find the padded, non-scratch Interior divider. This Case matrix feature is built to separate accessories from clippers as well as take the brunt of all internal shock, keeping your tools safe. 
Equipped with two hoop loopers, you can be assured your clippers are strapped tight to the base of the case. No bangs and bruises here. 
Lift the divide and meet 12.0" x 6.5" x 2.5" if complete storage, able to hold up to three hair clippers. 
With all, you're still secured, zip up the cinematic and enjoy a 12.75″ x 7.5″ x 3.75 adjustable shoulder strap.
Traveling should be easy and with this trap, simply throw it around your shoulders and get on with your day but if you prefer, the rubberized handle can also be put to use. 
Match your clippers with a durable case and maximize their protection. 
Positive
Hard outer shell
Protective Interior
Compact Travel Size
Shoulder strap
Multifunctional Use
Purchase the case-matrix hair barber case while it's at its best price today.
Feel it, and test its durability and portability, if you aren't satisfied, return it within 30 days for a full refund at no cost to you. 
Don't hesitate, to try it while still in stock.
My reviews are based on the best personal barber bag, if you are after larger bags and not just personal storage, below I list the best performing larger barber bags.
FAQ
what is the best barber in the world
Summary On Best Barber Bags

The Wahl Senior Clippers are powerful cordless clippers that feature a high blade speed with increased torque. They have a thin profile blade with a flat bottom which allows for closer cutting and precision fades

The Babyliss
is a
slow whisper quite a clipper
that can provide smooth cuts, and it's part of the Babyliss proline so it has to last, for consistent cutting.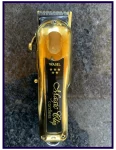 The Wahl Gold Magic Clipper is a cordless clipper that is designed for heavy-duty fading and has full housing for precision and control. It has a lightweight adjustable taper lever for greater variation in cutting lengths and a 120-minute charge with 100 min run time 
In this article, we covered the best barber bags.
Having a bag to securely hold your tools can make a difference in how long they last.
This is especially the case for hair clippers. Having a barber can massively increase their longevity and help to protect them against rust. Opt-in from the options provided.