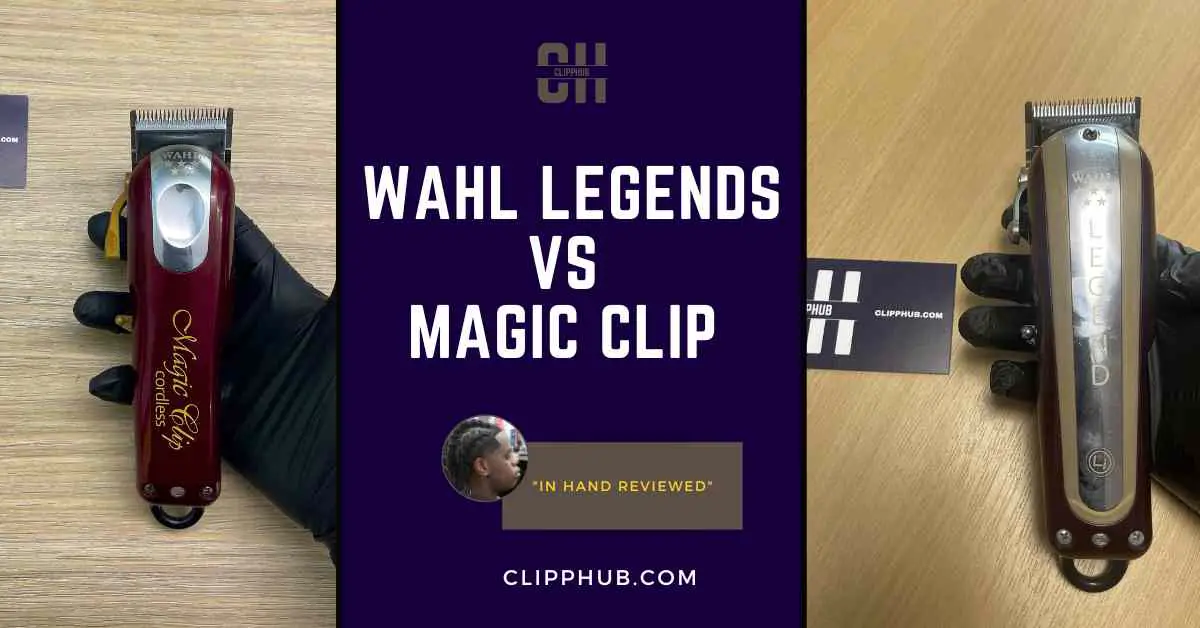 Wahl. It's known, it's famous and reliable. 
In the clipper space, we all know this brand but how does it compete itself? 
In this post, we'll discuss the Wahl legend vs magic clip.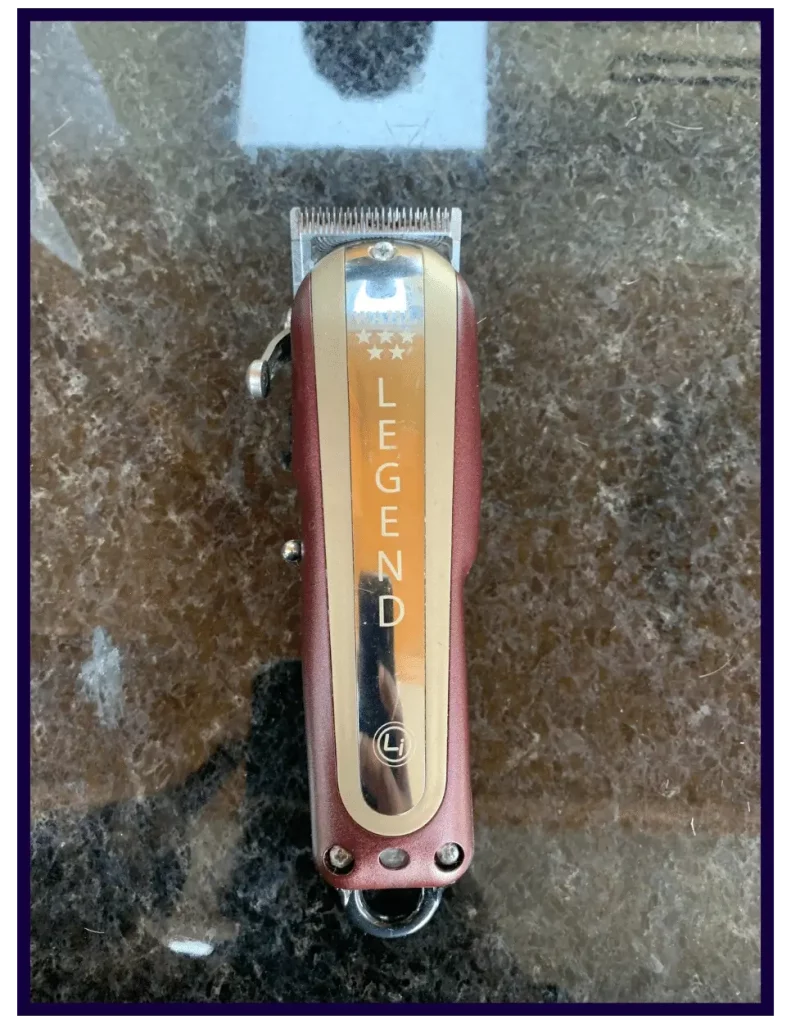 Arguably Wahl's most flexible clipper vs It's the best-selling clipper – At least before the pandemic that was.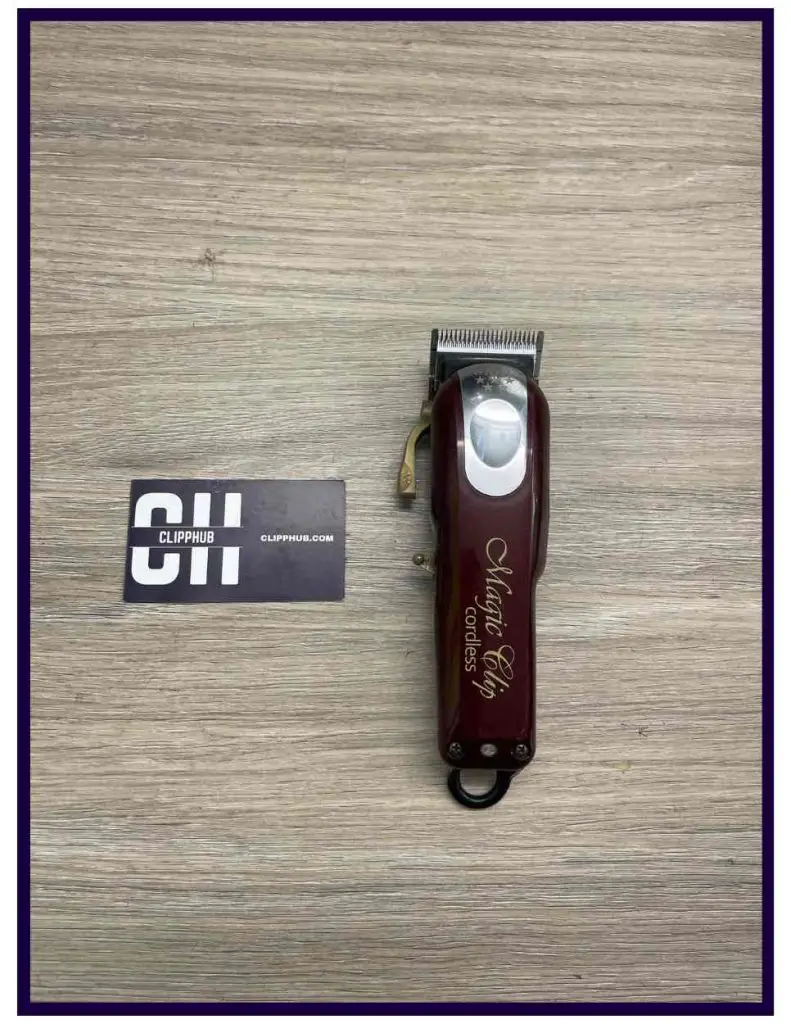 ---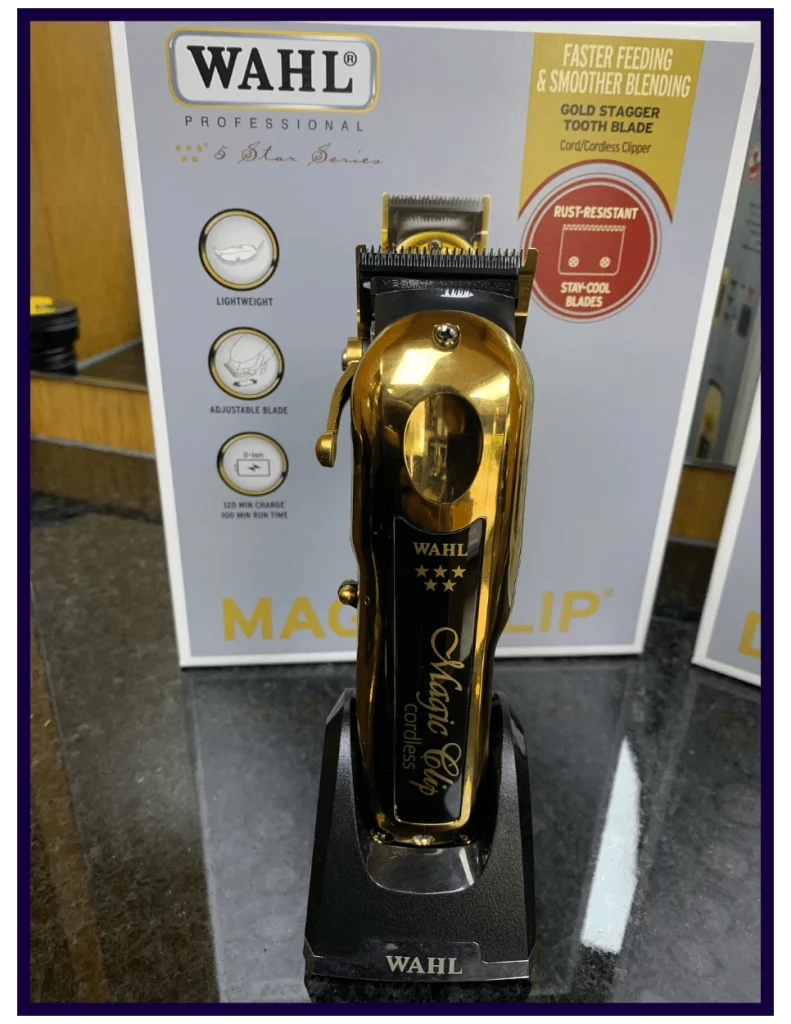 And we'll even touch on the newer gold magic clip and see how this clipper compares against the original magic clip and which one is better if you were to opt for a magic clip.
We'll go over their strengths and weaknesses(And I'll provide you with some insight that could slightly change the way you use each clipper) 
With that said, let's get into it. 
Wahl legend vs Magic clip
Both clippers are part of Wahl's 5-star series. That would be the Legends, Magic Clip, and Seniors.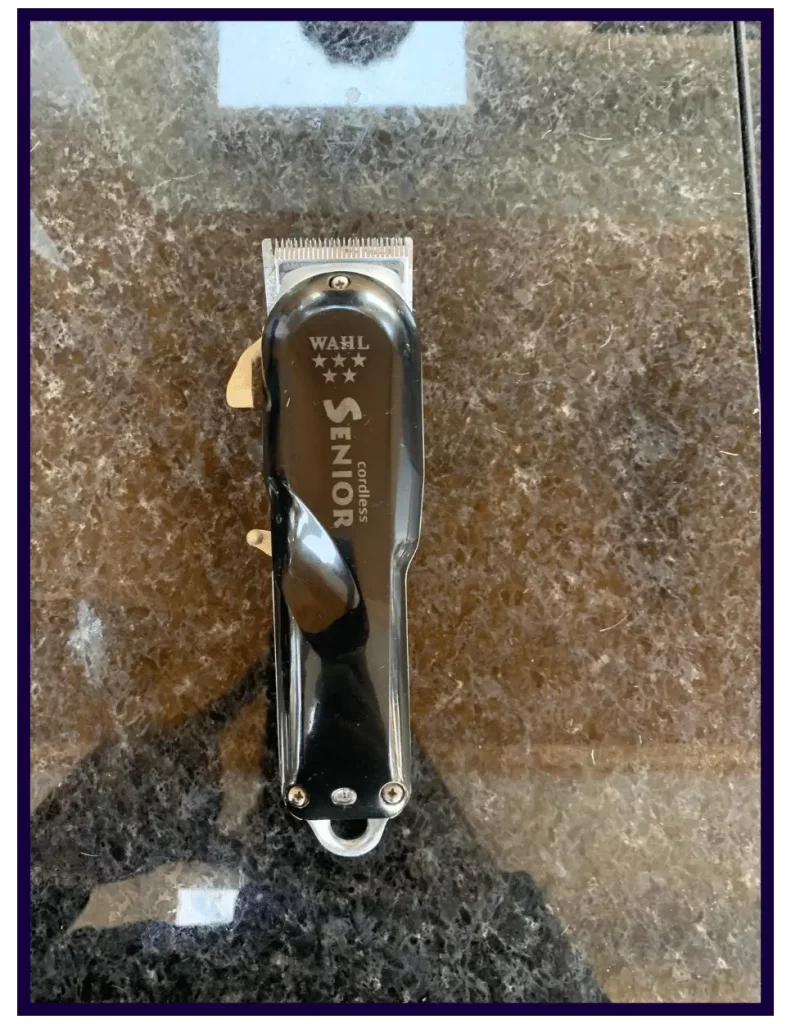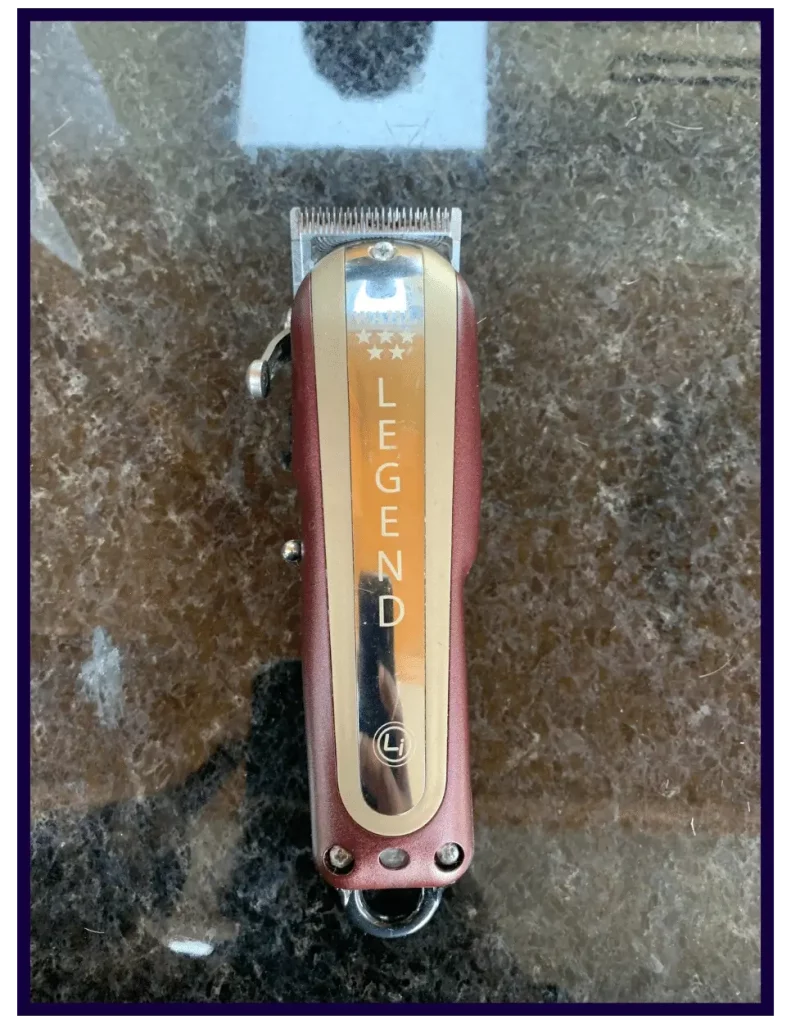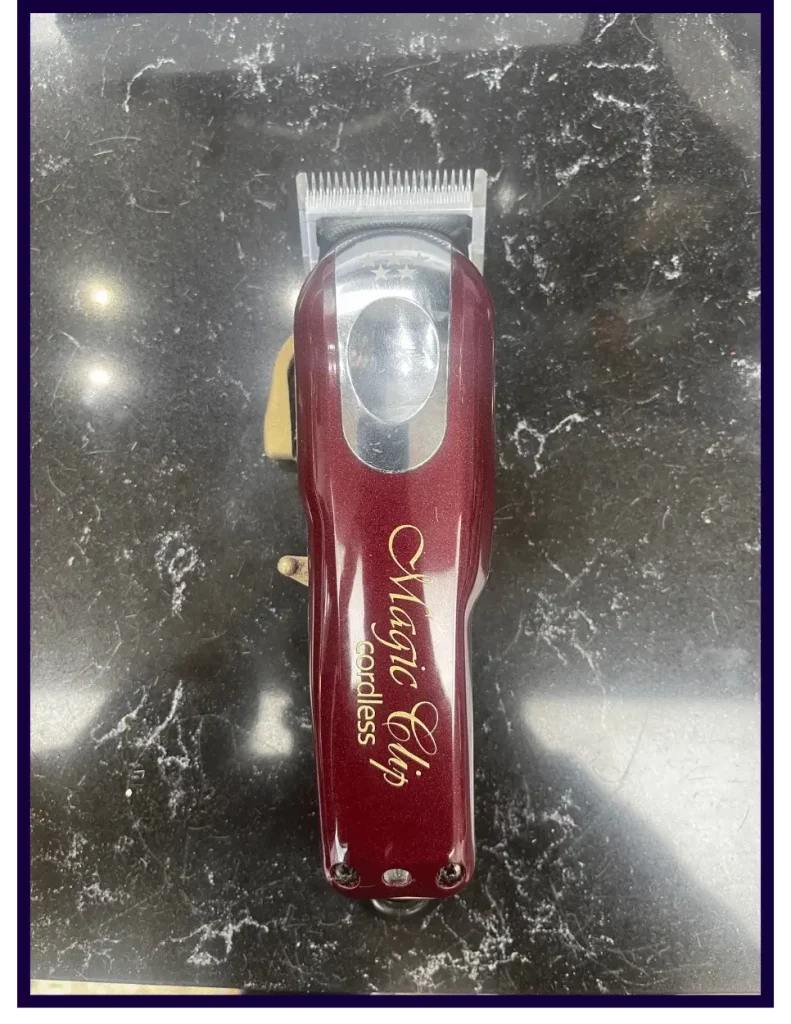 Each clipper has its own unique qualities but out of these 3 the (original) magic clip and the Legends are overall less powerful, but that's not a bad thing whatsoever.
Wahl made them to be cheaper and beginner-friendly and that has its perks…
The cordless Legends clock in a power output of 6600 rpm, the (original) magic clip 6100 rpm, and the seniors come in at 6900 almost touching 7000.
So the seniors are in a league of their own in terms of power and that's fine, I say this as I want to give you the perspective of the magic Clip and the Legends.
They aren't going to be your cutting powerhouses, the clippers we'll be comparing are probably best for beginners looking for proffesional clippers to begin taking their cutting game to new levels and the clipper is far more forgiving.
But don't get me wrong, both the magic clip and legends are still elite clippers and in an experienced hand can create the best work… you just have to know what it's best for.
On the other hand, seniors are the powerhouse made for a more experienced hand.
They aren't forgiving and if you don't know how to control or use them, they can be very hard to use.
With that said, both clippers still offer their own great/unique qualities.
With both the wahl legend and the magic clip, you can have both the corded and cordless versions of the clipper. 
Both versions of Clippers are great and there isn't that much difference. 
But if I was to swap between both constantly, it would get confusing so overall, we'll focus on the cordless versions for comparison. 
If you want the corded versions, you'll be getting slightly more power (so better bulk clearing, but nothing amazing and obviously consistent power).
These overall are the positives and negatives of the corded clipper. 
Corded Hair Clippers Benefits 
Can be used for long periods without stopping
No need to recharge or replace batteries
Can have multiple speed and length settings
​​NEGATIVES
The cord can get in the way during use
More difficult to use in areas without electricity
Blade replacement is needed when blades become dull​​
Need to be plugged in, which can limit mobility
More especially when it comes to the corded wahl legend and magic clip respective in power to 6700 and 6200 and both have a 2.4m connected charging cable. 
The corded legends weigh about 620g while the magic clip weighs around 890 g.
The added weight comes from the motor within the clippers. The cordless versions are significantly lighter. 
However, a magnetic motor on a clipper will last far longer than rotary motor clippers. 
Overall, when it comes to the corded versions of these clippers you get consistent power and don't have to worry about charging. 
But, I wouldn't recommend these to beginners or someone new to getting clippers. 
A more powerful clipper is harder to control, and as I said, this type of clipper isn't built for power, if you want to power with a great feel, get the seniors.
On top of this, the weight can be a burden to hands that don't have the strength to hold a clipper for multiple hours if you planning to use them with clients. 
If you do any to handle the corded beasts then go for it, they'll serve you well.
With corded clippers, more attention is needed on maintenance as blades tend to overheat more due to friction.
It's a lot for a beginner, but if you are more experienced and don't mind the drawbacks, you can get them, they are quite cheap too.
In the rest of this article, we'll go through the more intricate parts of a clipper, such as the blade and build. 
You can apply these metrics to the corded clipper as they are both the same.
Here is the corded version of these clippers that's the type of clippers you prefer
---
---
The cordless versions are towards the bottom of this article.
But the rest of this comparison will be more in line with the cordless versions do these clippers. 
wahl legend vs magic clip cordless
Now we'll go over to bother the slightly more technical side of both clippers. 
Here's a quick rundown: 
Wahl Legend vs Magic Clip
Wahl Cordless
Physical metrics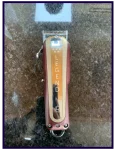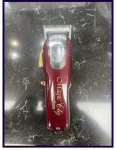 Wedge blade/ crunch blade technology

Stagertooth blade + crunch blade  

Comparison
Now when it comes to these clippers, they're similar but ever so slightly different, depending on what you are after. 
Let's start with the Legends. 
The legends do have an odd olden look, but it gives it a different feel.
This clipper sports a reliable rotary motor clipper.
While this type of motor isn't as powerful as the magnetic motor in its corded counterpart, it's a motor standard in all cordless clippers and still helps you provide a sharp cut. 
Again, these clippers aren't made for power, so in general, don't expect any of them easily run through bulk hair, they'll struggle and will pull hair in the process.
The rotary motor also helps to drop the weight of the clipper for both so overall now, they do become very light, which is a plus if your beginner or don't like heavy clippers.
However, you must be aware that that is on these clippers is very top-heavy, but still, it is all-around lighter than the magic clip.
Instead of the weight being distributed across the clipper, it tips slightly toward the blade edge, something you must be aware of as you cut hair. 
It isn't as obvious in the cordless but in the corded and it can be felt. It doesn't mean it's a bad thing per se, in fact, you can use that weight to better press against hair and cut hair better.
If you have smaller hands you may struggle for grip as it's a bit bulky, not great for smaller and it may take some time to get used to as it doesn't have that 'classic clipper shape' like the magic clip/ senior, so it won't wrap around the hand or give you a thumb rest as shown below.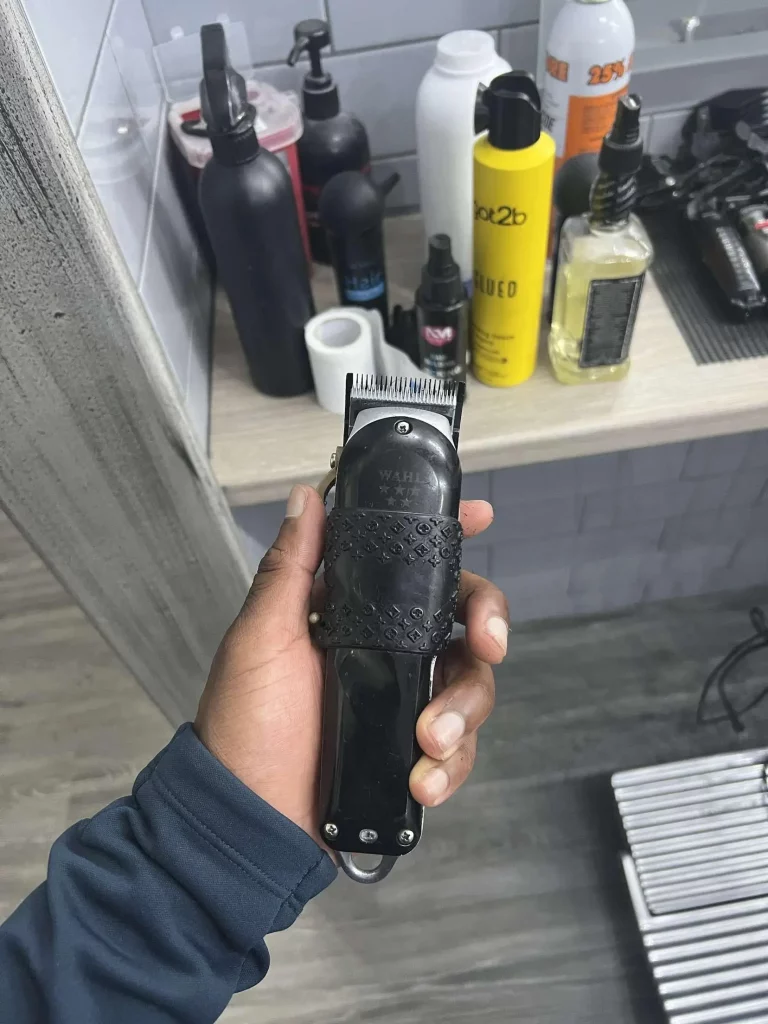 Yes, you can get used to the shape of the legends but it's something you should be aware if you are big on "in hand expereince".
Now, this clipper does come with a wedge blade(guard blade).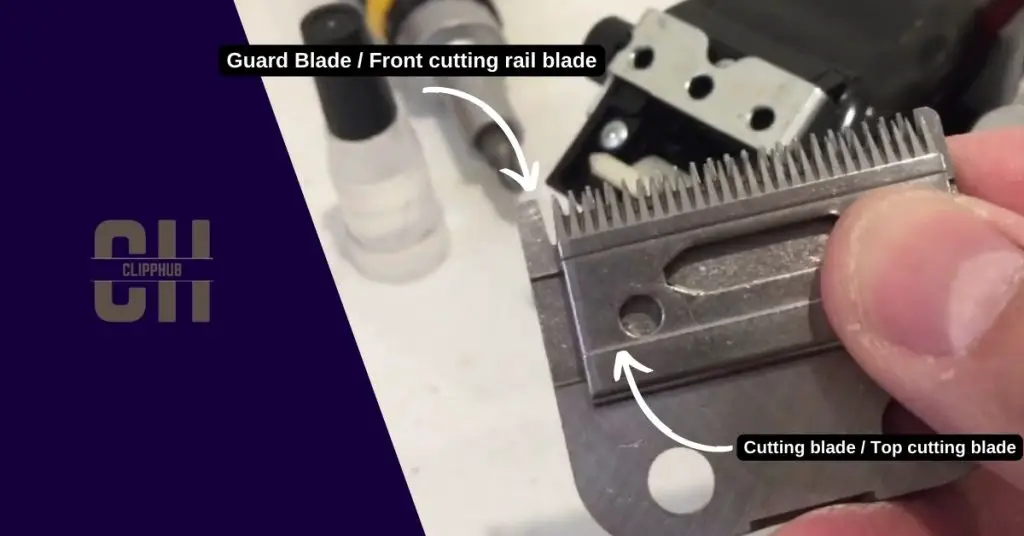 The wedge blade guard blade that's a mix between a fade blade and a tapered blade.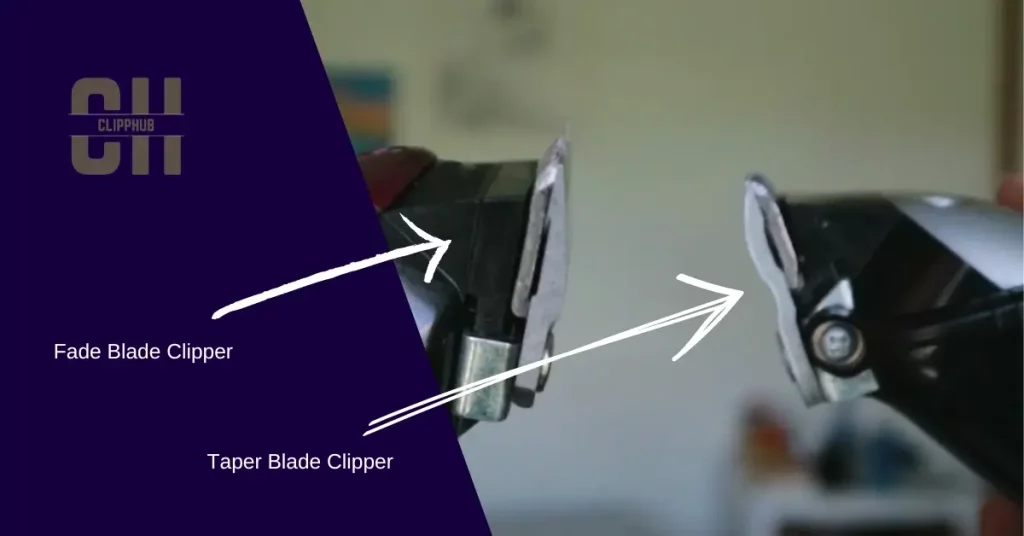 The Wedge Blade allows you to cut close like a fade blade but also has a slight "C" shape that helps with the flicking-out motion as you fade hair.
Hair is fed into the blade smoother which is met by the crunch blade technology in from the cutting blade. 
To put it simply, crunch blade technology just allows you to hear hair being cut. 
It cuts so clean you can hear it, this does help you to indicate when you've met the next guideline, so it does help with fading but you'd need to be in a quiet environment to really get the benifits of this feature.
Speaking of fading, let's talk about the adjustment lever of your clippers. 
The wahl legend adjustment lever moves to 0.7mm when closed and 3-3.5mm when open. 
That is a very wide range and that's one of the best features of the legends.
It's wide cutting range.
It doesn't cut as close as the magic clip because naturally, it has a wedge blade, that increases the shorter cutting length to 0.7mm istead of the 0.3mm on the magic clip which has the fade blade, however…
The lever extends out further than the average lever, so overall, this gives you an amazing cutting range, so it basically can handle a whole range of hairstyles/hair types and you can even skip some guards (but I wouldn't recommend that if you are new to hair cutting).
But if you are experienced and know how to transition and take out those guidelines at the lower hair level, then you have that option.
Out of the box, these clippers aren't zero-gapped and this length is far from the closest you can get your clippers to cut. 
You can zero-gap your clippers to get it as close to 0mm as possible but then you'd be taking away that extra wide length, but it's you want them to hit closer, that's also an option.
As I said, it's just a very flexible clipper around. Flexible on cutting, flexible on hair types and adjustments.
Magic clip cordless
Now let's go over the Original Magic clip. 
 The wahl magic clip too sports a fairly reliable 6100 rpm motor.
It's no powerhouse which means it's not the best at clearing bulk, you'll have to take your time when doing so and it can get painful with all of the hair-pulling.
But saying that, it does mean that the clipper is quite forgiving, meaning if you accidentally flick up, it won't take out hair, unlike the seniors and to an extent, the legends(it has slightly more power).
Compared to the legends it is the slightly smaller clipper at 255 grams, it's heavier than the legends but still very light in general.
The weight on this clipper is distributed evenly as it has that classic build and it has a thumb rest too, overall very good ergonomics.
In use, the Wahl magic clip is a dream clipper for fading (especially shorter, curly hair). 
The magic clip contains that special patented stagger tooth with crunch blade technology.
The unique, staggered tooth blends hair and creates texture while cutting as each hair receives a different cutting stoke from the jagged blades.
Both the original magic clip and the gold magic clip have this cutting but the original is made from stainless steel while the ones on the gold magic clip are made from titanium which runs a lot cooler and last longer (more on that later).
Both clippers also have a fade blade which is the thinnest type of guard blade.
It means you can cut closer than the legends which have that wedge blade.
That's why this clipper has a tighter cutting range from a 0.5mm cutting length when your lever is closed and a 3mm cutting length when the lever is open.
When you put a fade blade, stagger tooth blade, and a slower running motor. you get one of the best if not the best clipper for fading at a fair price too.
This is especially the case if you're dealing with shorter or curly hair that carries in length. 
The stagger tooth blade adjusts to the lengths and doesn't lack cutting consistency. 
If you want it to cut closer, you can zero-gap your clippers but I don't honest that would be necessary. 
A run time of 90 minutes is slightly shorter than Legends at 100 minutes however they both have the same charge time and you can always charge your clippers while in use. 
Both clippers aren't great in terms of battery and I would suggest getting a stand for both and a power plug to give them some extra juice while in use.
Tomb 45 echo battery adds 45% battery on the existing battery of the clipper, so now you getting about 150-minute runtime out of your clippers.
---
---
Overall the Legends would suit you if you have a wide range of hair textures and styles to cut and want flexibility and adaptability.
On the other hand, the (original ) wahl magic clip is your clipper if you need an extremely close cutting blade that can fade with precision and overall is better at lower hair lengths due to its tighter cutting range.
Both clippers will provide great fades regardless it's just the slight differences you'd prefer. 
Wahl Legend vs Magic Clip
Physically metrics are great but how does it feel what will your experience look like? We go over this next. 
Here's a quick overview: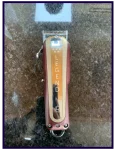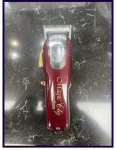 Top heavy hold
Easy, nice hold
From ½ guard to an 8 guard 

From ½ guard to 8 guard

Comparison
With the wahl legends, while you may have a versatile cutting clipper, it may take you a while to get used to. 
The large bulky design can be a turn-off for one. 
It is larger than average for a clipper and as I said previously it might not fit you fit your hand well if you have smaller hands. 
Also, while the cordless version of this clipper isn't too heavy, the weight towers over the front of the clipper, this has its Benefits as in you can press down the hair to cut better. 
But over a long day, fighting back against this tilt can become annoying and to begin with, adjusting to it can be a pain.
The noise level of the clipper is up there, but nothing too crazy it gives out a mellow hum. 
However, once you've overcome these challenges, you won't be short of the cutting option. 
The wahl legend kit comes with a wide range of guards. 
Here's what you can expect: 
 (1/16″, 1/8″, 3/16″, 1/4″, 3/8″, 1/2″, 3/4″, and 1″)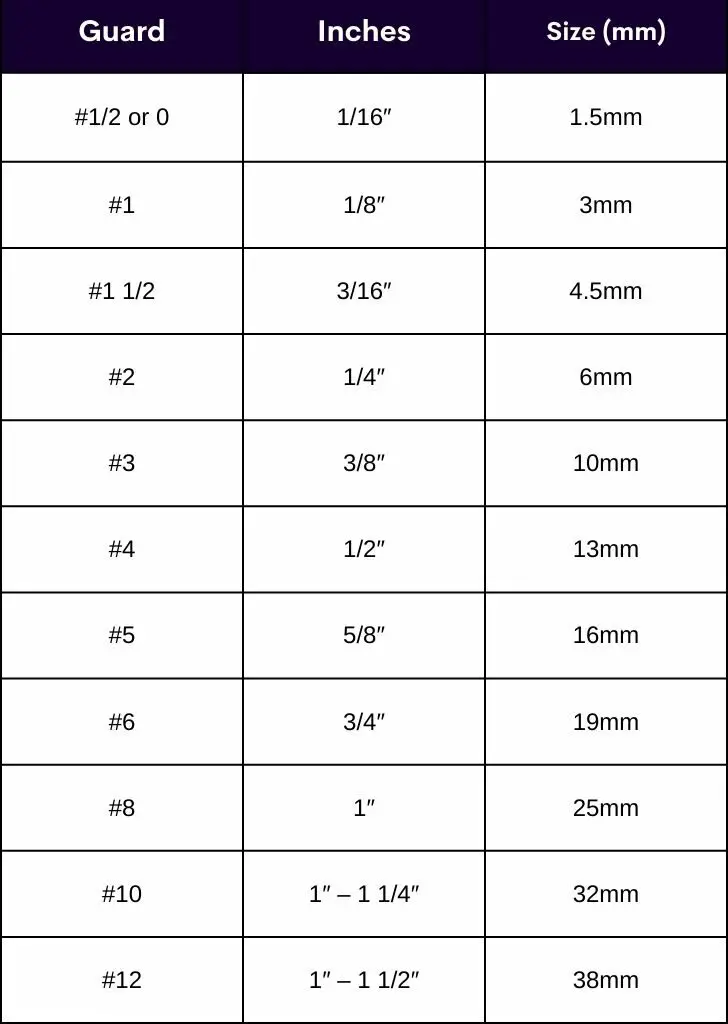 Magic clip.
The magic clip is a fairly quiet clipper. 
There's little echoing from the housing so from that side you're fine. 
The magic clip has that classic design and does stay fairly cool unless you use it multiple times a day with little break.
It's a sleek clipper that's easy to hold and use and is ergonomically sound. 
With it, you also get the full set of guards as your do with the wahl legends. 
 (1/16″, 1/8″, 3/16″, 1/4″, 3/8″, 1/2″, 3/4″, and 1″)
Overall, Out of the two clippers, you'll come to adapt to the Wahl magic faster than you would the Legends. 
For beginners, the magic clip may be better if you want an affordable clipper that is great for producing texturized fades.
Magic Clips
Now let's see how the newer gold magic clip performs against the original magic clip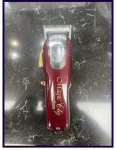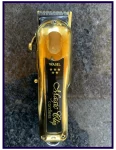 Stainless Steel staggertoth/crunch blade technology

Titanium Staggertooth/ crunch blade  technology

To begin with, the motor on the gold magic clip just received a huge bump output taking up to around 6800 rpm – that's touching senior levels of power.
The Gold Magic clip now has better bulk-clearing ability while keeping all the high-quality cutting perks.
It still has that thin fade blade which is now made out of titanium instead of stainless steel.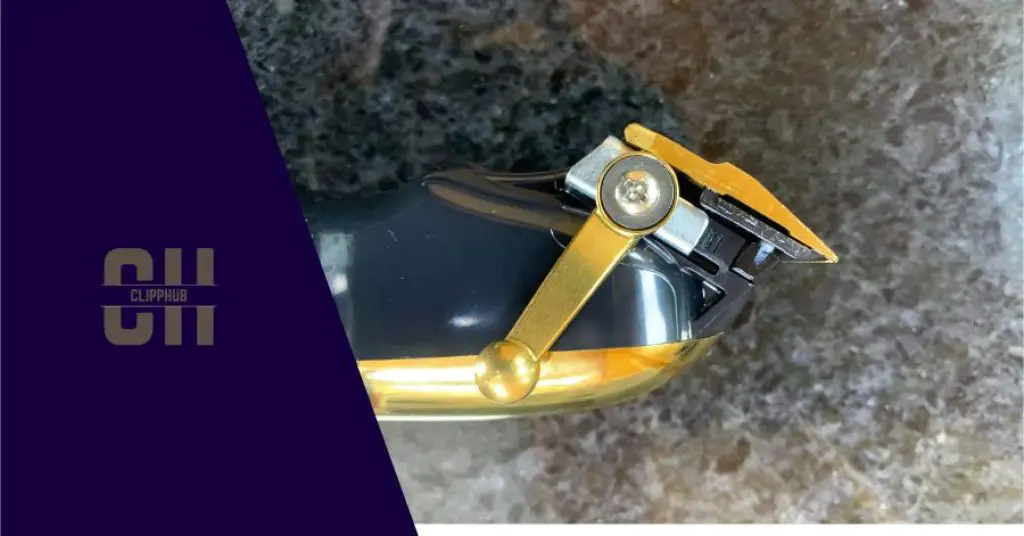 It still has the stagger tooth blade… which has a DLC coating, making the blade stronger and more wear-resistant and stays cooler.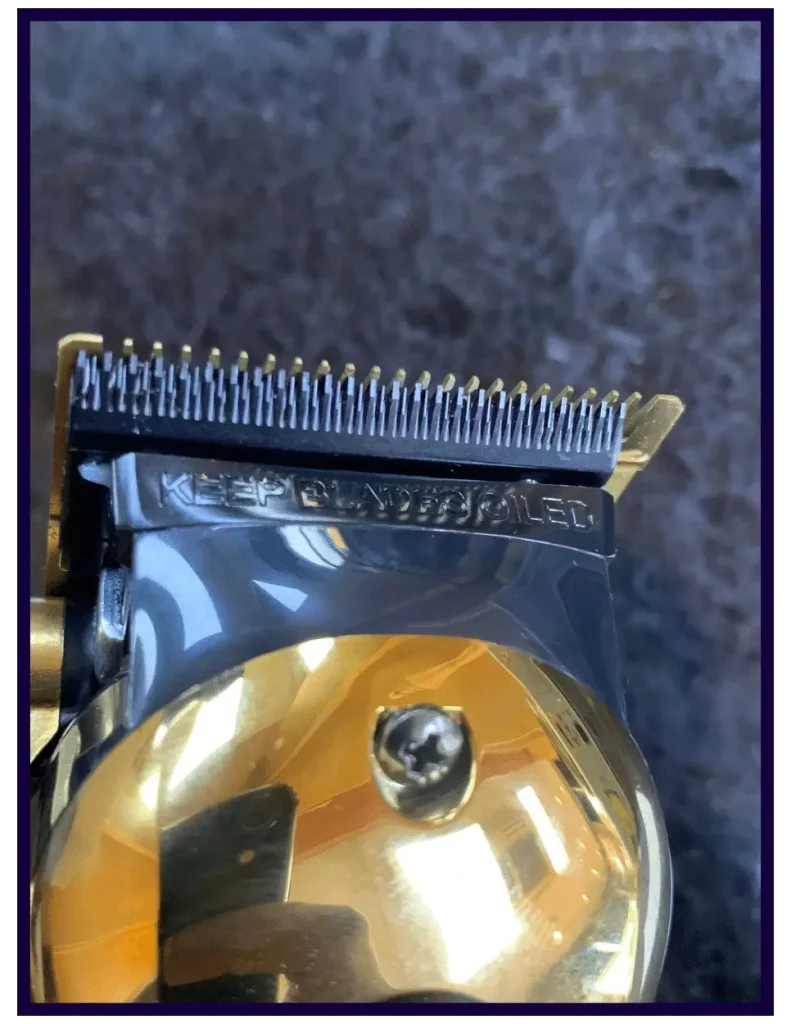 The staggered tooth is more prominent and it comes with a charging stand which is just more convenient.
The runtime doesn't massively go up, only getting an extra 10-minute bump and the cutting range is still the same.
So it doesn't topple the legends in terms of cutting range but it is even better at cutting and fading than the original magic clip and it is better at clearing through bulk and both blades are far more durable.
If you want a good reliable fading clipper stick with the original magic clip but if you want to go a level up to a more rounded magic clip, the newer versions may be better suited for you.
---
---
Full summary 
In this article, we went over the Wahl Legend Vs magic clip. 
Grab a clipper below while they are still at their best price. 
The Wahl Legends are high-performing clippers designed for professional use.
They feature a powerful 6motor, precision blades, and an adjustable taper lever for versatile cutting lengths. The clipper is also durable but does need time to get used to, making it a difficult clipper for beginners but great for cutting/fading a wide range of hair types.
POSITIVES
Strong Motor

Wedge Blade/ Crunch Blade

Wide cutting length lever
The Wahl Magic Clippers is a good around-clipper. Its features feature a high-precision stagger-tooth blade, an adjustable taper lever, and a powerful decent motor for smooth cutting performance. With lightweight design gives you a comfortable grip but it does have a low run time.
But that shouldn't take away from the fact that these are one of the best clippers for blending and with time, can be great tools to help you level up your skills.
The battery life is poor, but you can get a battery plug which means you can use them for longer.
POSITIVES
Very forgiving clipper

Staggertooth/ Crunch Blade

great ergonomics
What are the key differences between the Wahl Legend and Magic Clip?
The Wahl Legend has a more powerful motor and adjustable blades, while the Magic Clip has a stagger-tooth blade and lighter weight.
Which clipper is better for professional use?
Both clippers are designed for professional use, but the Magic clip may be better for thicker or coarser hair, while the legend is better for different styles.
Can the blades of the Wahl Legend and Magic Clip be interchanged?
Yes, both clippers have interchangeable blades, which allows for the customization of cutting lengths and styles.