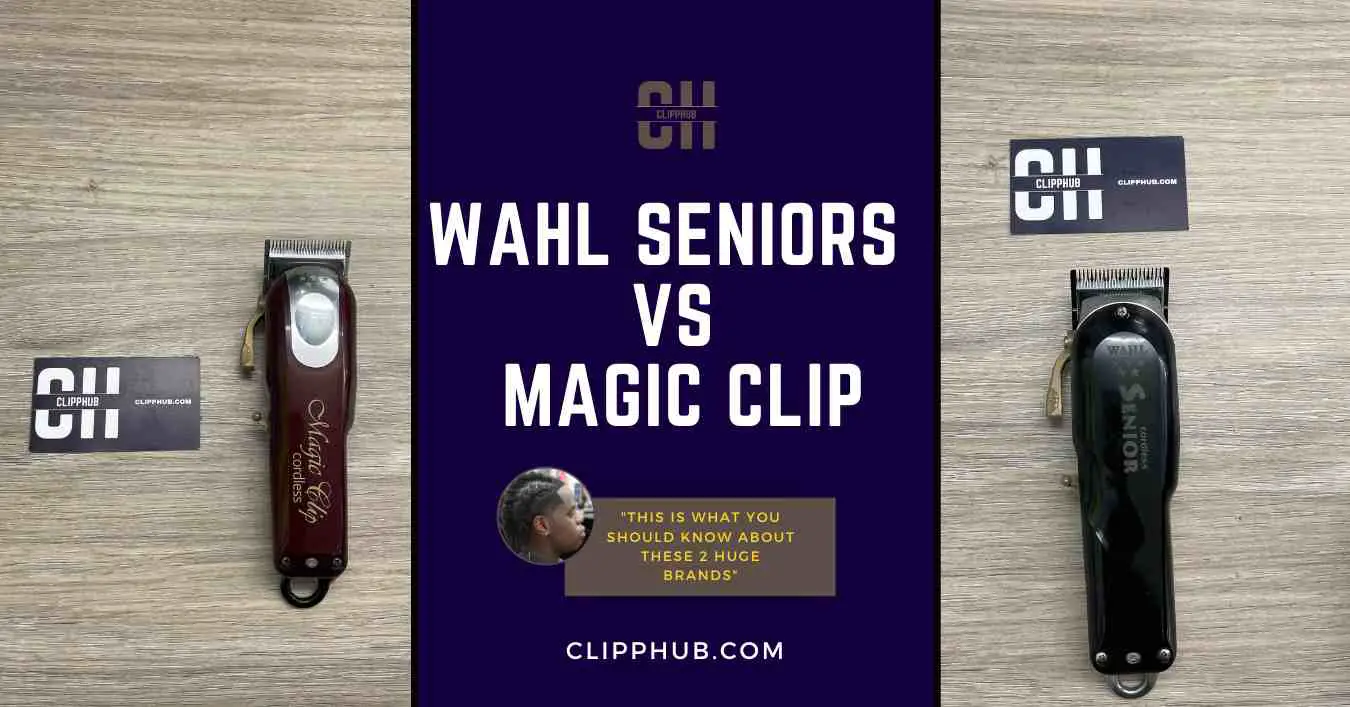 In this article, we'll go over the Wahl senior vs Magic Clip.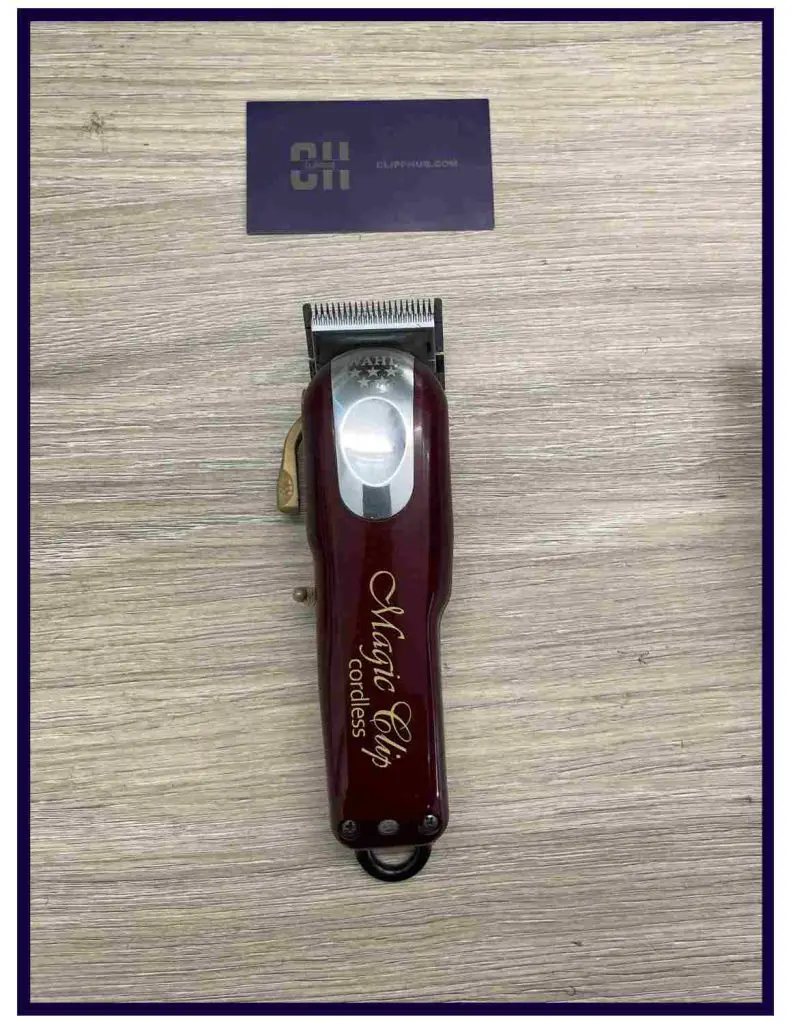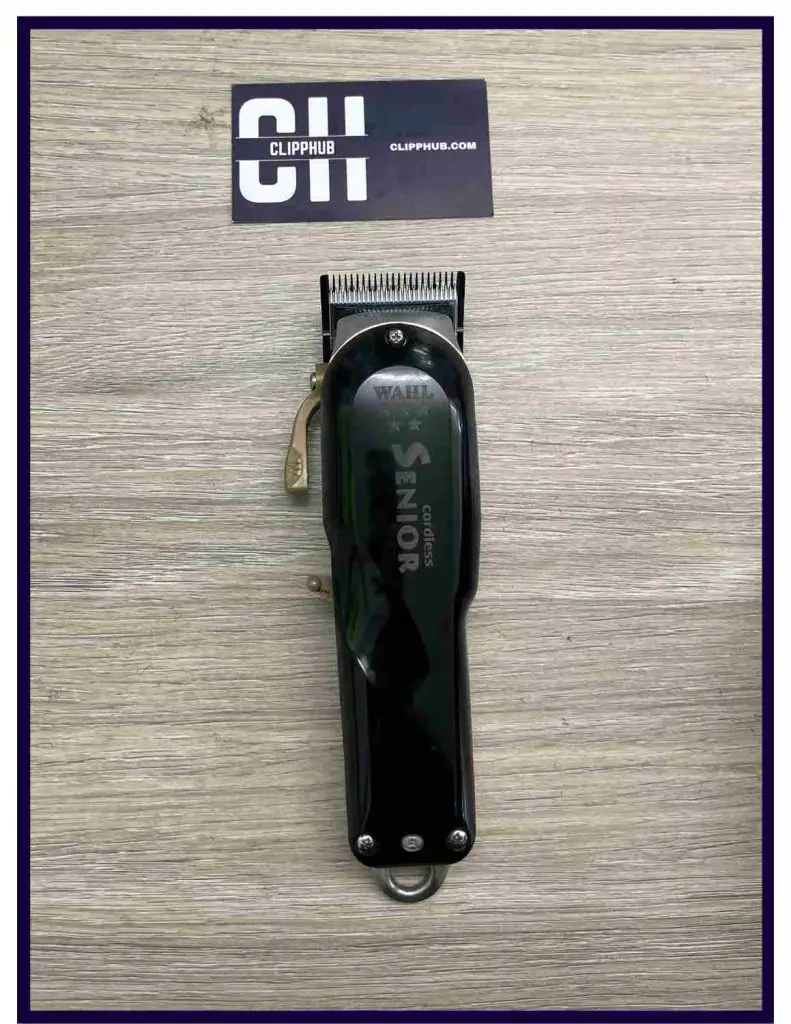 We'll look at each clipper's strengths and weaknesses and which one would best suit you for your grooming needs. 
With that said, let's get into it. 
Wahl senior vs Magic clip
Wahl. It's known, it's famous and reliable. 
In the clipper space, we all know this brand.. but how does it compete itself? 
In this post, we'll discuss the Wahl Seniors vs Magic clip. 
Arguably Wahl's most notorious clipper vs It's the best-selling clipper.
We'll go over their strengths and weaknesses(And I'll provide you with some insight that could slightly change the way you use each clipper) 
With that said, let's get into it. 
Wahl Seniors vs Magic clip
With both the Wahl Seniors and the Magic Clip you can have the corded and cordless versions of the clipper. 
They will both offer the attributes (which I will go over later in this article), but what you get is that consistent corded power.
No worries about the cordless battery life failing on you when you need it most. 
But to keep this comparison consistent, we'll go over the cordless versions of this clipper. 
But these overall are the positives and negatives of the corded clipper should you opt in for one. 
Corded Hair Clippers Benefits 
Can be used for long periods without stopping
No need to recharge or replace batteries
Can have multiple speed and length settings
​​NEGATIVES
The cord can get in the way during use
More difficult to use in areas without electricity
Blade replacement is needed when blades become dull​​
Need to be plugged in, which can limit mobility
---
---
Wahl Senior Cordless vs Wahl Magic Clip Cordless
Now we'll go over the slightly more technical side of both clippers. 
Here's a quick rundown:
Wahl Cordless
Physical metrics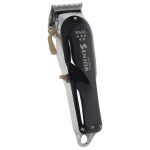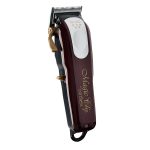 Precision fade blade + Crunch cutting blade 

Fade blade, Staggertooth + crunch blade tech
When it comes to these clippers, they're similar but ever so slightly different, depending on what you are after. 
Let's start with the Seniors.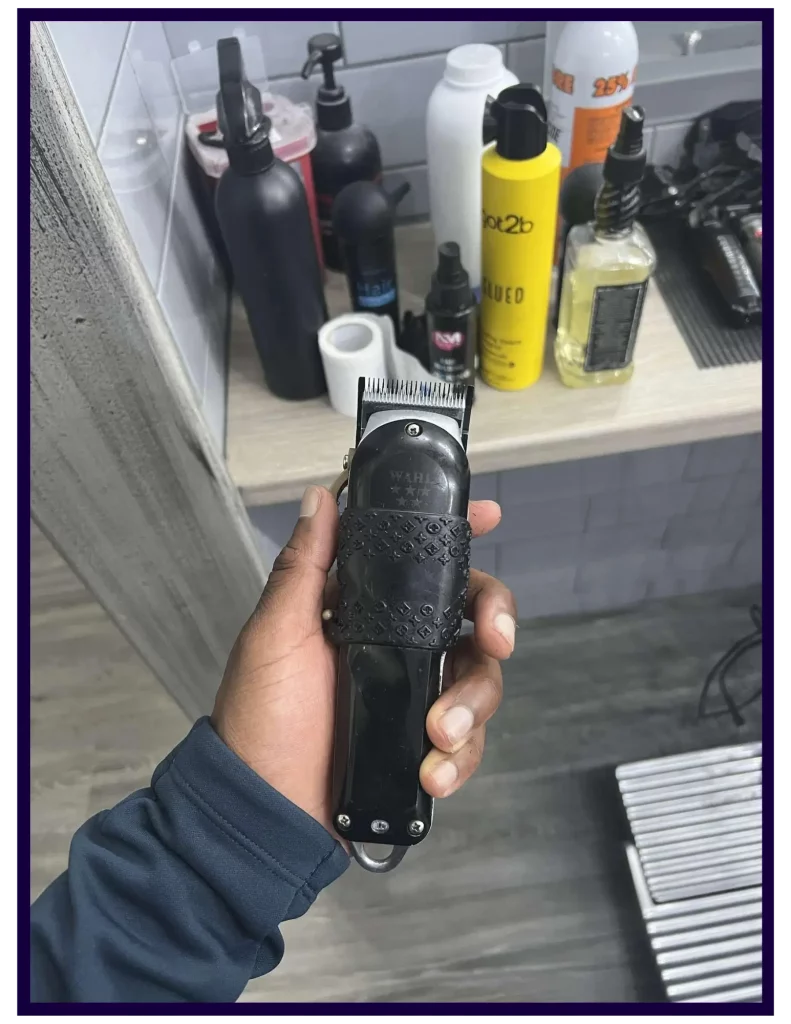 This clipper sports a sturdy rotary motor clipper (but it's one of Wahl's strongest motors, as you can see from the rpm).
Compared to the corded versions of both these clippers(which have an electromagnetic motor),  the rotary motor inside both the seniors and magic clip helps to drop the weight of the clipper for both, hence why overall the cordless versions become very light. 
But in terms of the seniors, Wahl elevated the power within this clipper, ultimately producing a high-power clipper that has fast cutting action which easily cuts through hair.
The (original)Magic Clip is 6100 rpm, but the Seniors come in at 6900 almost touching 7000.
In terms of power and pure bulk-clearing action, the seniors are in a league of their own. (But the magic clip has its own unique qualities too!)Now, this clipper does come with a standard stainless steel fade blade (guard blade).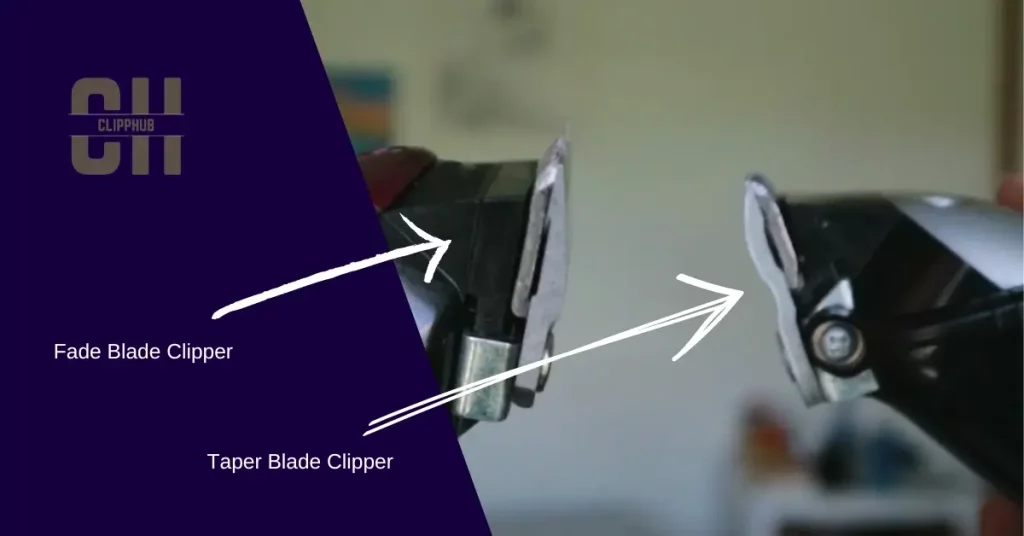 The fade blade is a flatter blade with a heel, it feeds less hair than other guard blades but then cuts basically on contact, it makes the best types of blades for you know… Creating fades.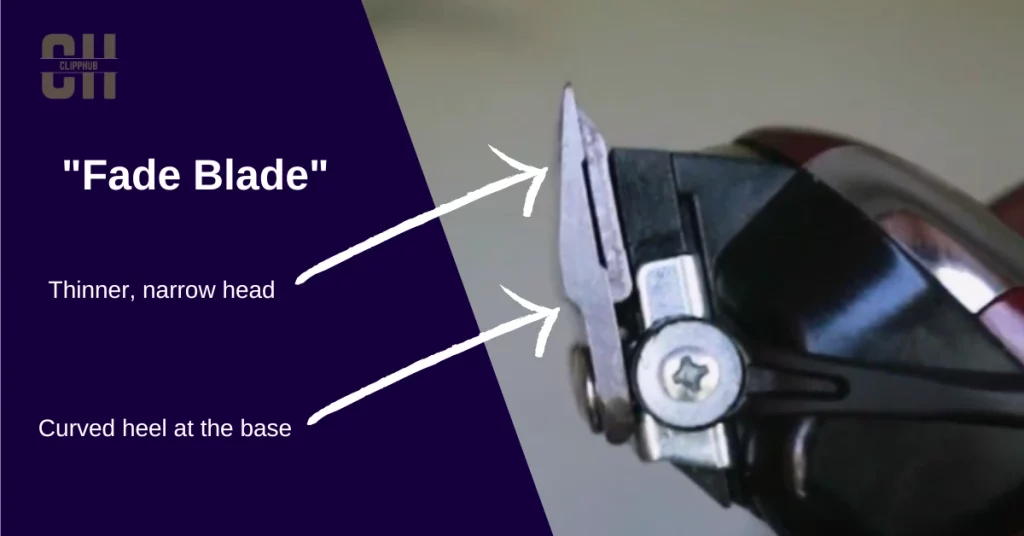 This type offers improved accuracy as it cuts true to whichever length you set so if you are really detailed on the type of fading lengths you want, a fade blade is the best option. 
But as I said, in my guide on fade blade v tape blade, a fade blade may be a difficult blade to use if you're just getting into fading. Yes, both the magic clip and senior have fade blades, you have to factor in the raw power of the cordless seniors. 
You can always swap out the fade blade for a tapered blade and you will eventually get the hang of the senior's power, but out of the box, it can be too much for an inexperienced hand. 
When it comes to the cutting blade, you have a stainless steel blade with crunch blade technology. 
What this basically means is you get to hear hair being cut. 
This can be beneficial in a quiet environment as you can hear when your cutting blade meets a new guideline but apart from that, it doesn't really elevate the clipper as a whole. 
Now for zero gaping. 
Out of the box, these clippers aren't zero and this length is far from the closest you can get your clippers to cut. 
You can zero-gap your clippers and when you do, it takes the already insane cutting ability of these clippers even higher. 
The only thing that is lacking for this clipper and applies to the entire 5 series as a whole is the battery life.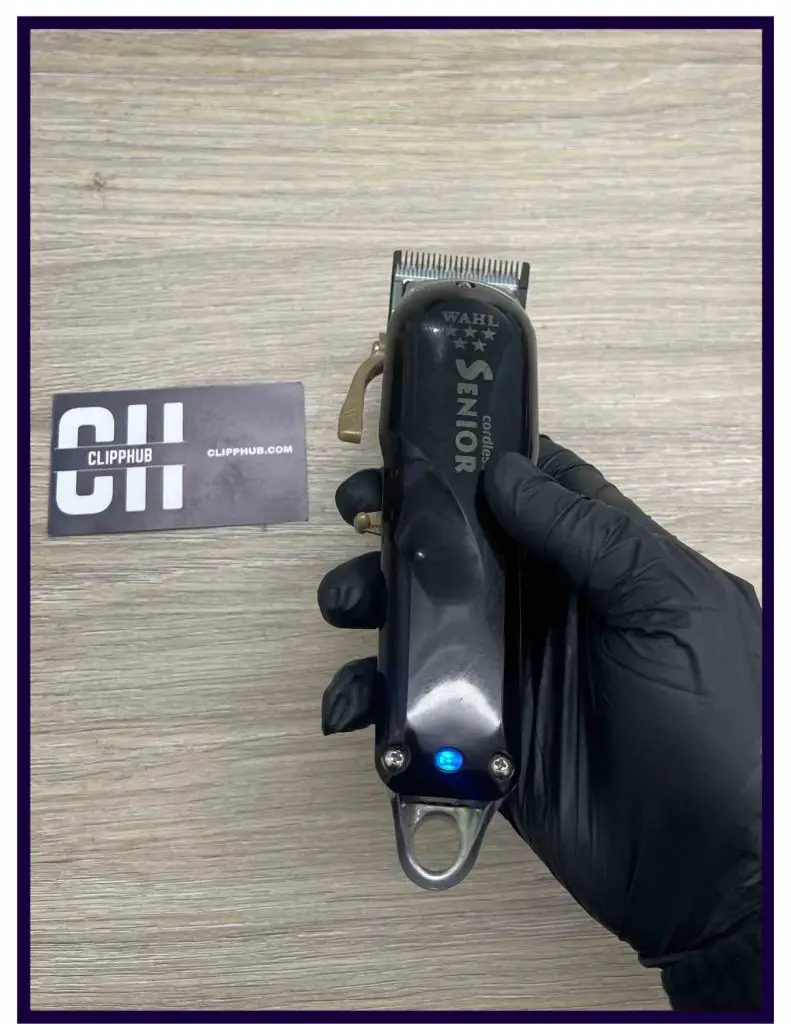 For today's modern clippers, it's quite poor, if you looking for these to be your main clipper, I wouldn't recommend them, it will get frustrating when they start to die out on you when you need them most. 
Both clippers (senior + magic clip) aren't great in terms of battery so you may have to get Tomb 45 echo battery which adds 45% battery on the existing battery of the clipper, so now you get about 150-minute runtime out of your clippers.
---
---
Apart from that, technically this clipper is elite, I wouldn't recommend it for beginners as it can take time to master but in the hands of someone experienced, these clippers will excel as well giving you the flexibility to be more creative. 
Magic Clip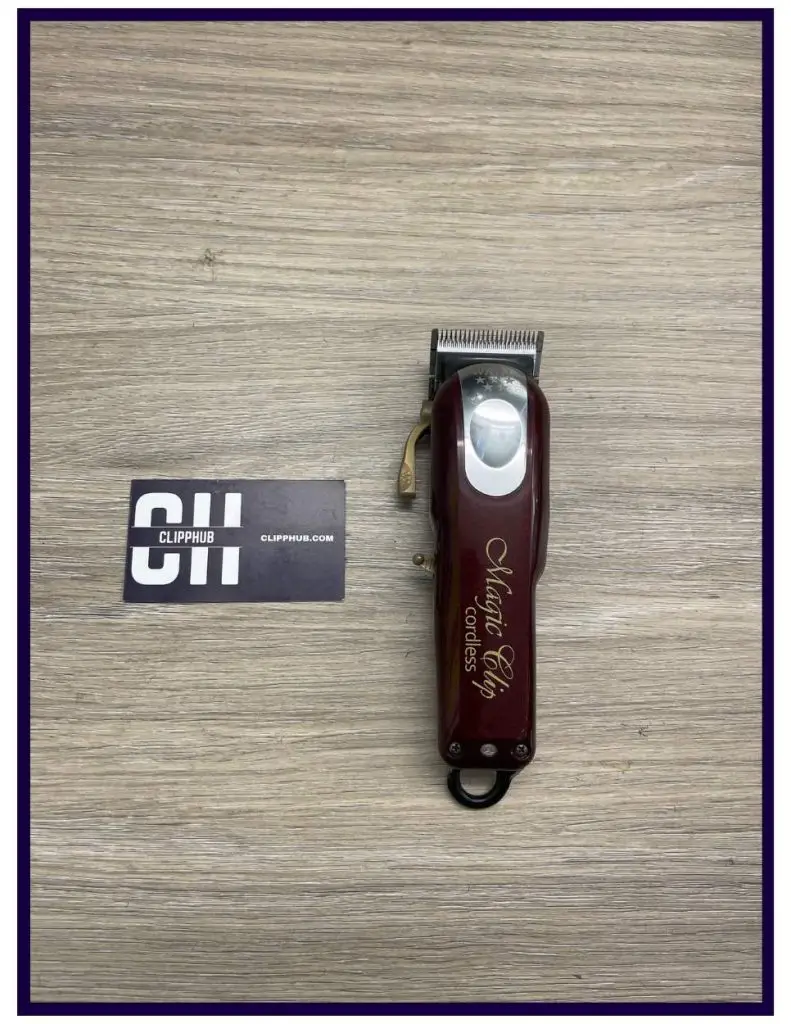 Now let's go over the Magic clip. 
 The Wahl Magic Clip too sports a fairly reliable 6100 motor.
It's no powerhouse which means it is very bad at clearing bulk, you'll have to take your time when doing so, or else, you'll pull hair.
But saying that, it does mean that the clipper is forgiving, meaning if you accidentally flick up, it won't take out hair, unlike the seniors.
Hence I stress this clipper being a beginner clipper to get into the craft.
Compared to the Seniors, the Magic Clip is the signally lighter clipper coming in at 255 grams, while the Seniors are heavier at 358 grams.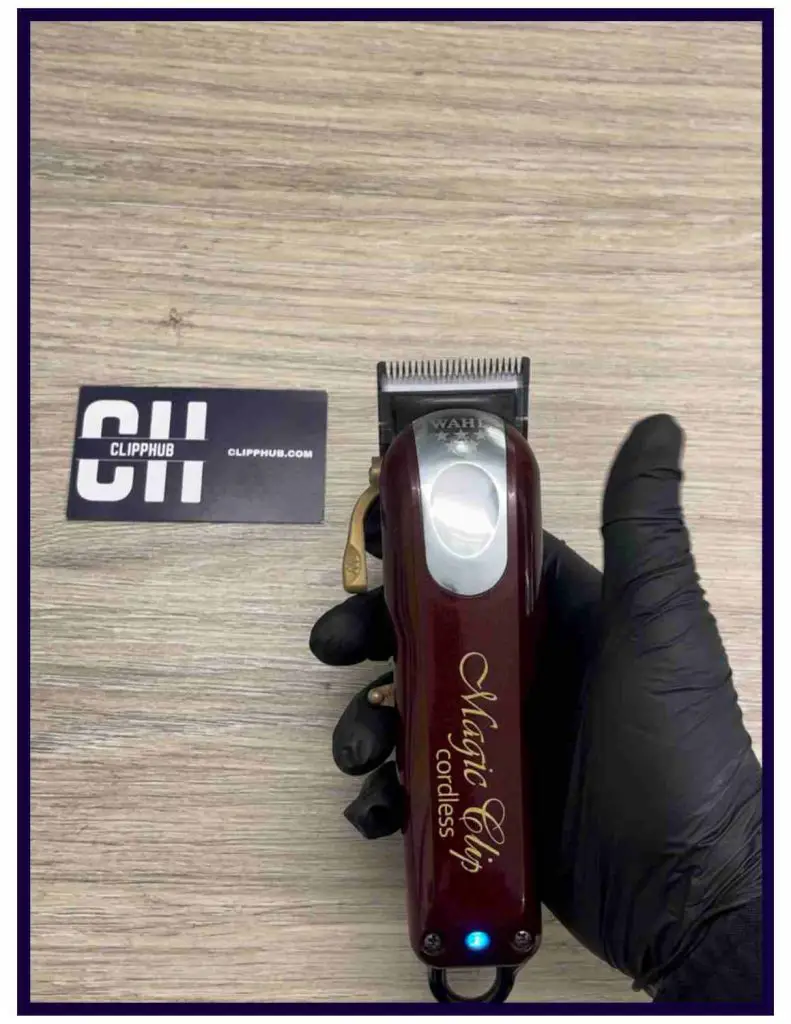 But that's not known either I like the weight of the seniors, it gives the clipper some base which helps with control but if you purely want the lightest clipper out of these two, the magic clip is for you. 
In use, the Wahl magic clip is a dream clipper for fading (especially shorter, curly hair). 
The magic clipped contains and stagger tooth, crunch blade cutting blade. 
It comes with a standard fade blade (but again, this can be swapped out with a taper blade which helps greatly in blending, especially with these clippers being so forgiving).
The unique, patented stagger tooth blends hair and creates texture while cutting. 
The teeth of the blade are designed to increase cutting when the clipper is fed fast through hair as well as better cut true to length. 
Crunch blade technology also means your clippers are sharp from the box and you will hear your blades at work.
Partner this is the tight 0.5mm cutting length when your lever is closed and the 3mm cutting length when the lever is open and you have a fast, precise clipper that's great for detailing and does a better job at fading than the magic clip.
It's one of the best beginner clippers for fading at a fair price too.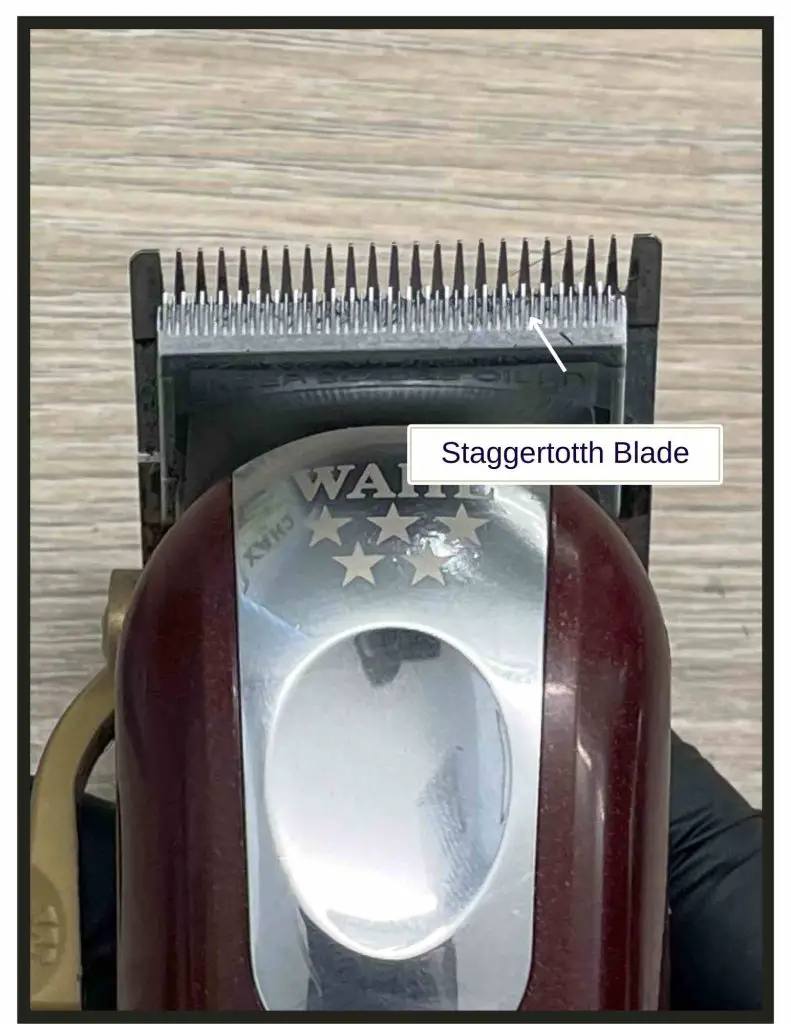 Don't get me wrong, the seniors are also a great fading clipper, thanks to fast cutting power, but the magic clip just edges it in that department. 
If you have a Taper blade + stagger tooth blade + steady high torch motor, not many can compete when it purely comes to fading. 
This is especially the case if you're dealing with shorter or curly hair that carries in length. 
The stagger tooth blade adjusts to the lengths and doesn't lack cutting consistency. 
If you want it to cut closer, you can zero-gap your clippers but I doubt that would be necessary. 
A run time of 90 minutes is slightly shorter than seniors at  80 minutes however they both have the same charge time and you can always charge your clippers while in use.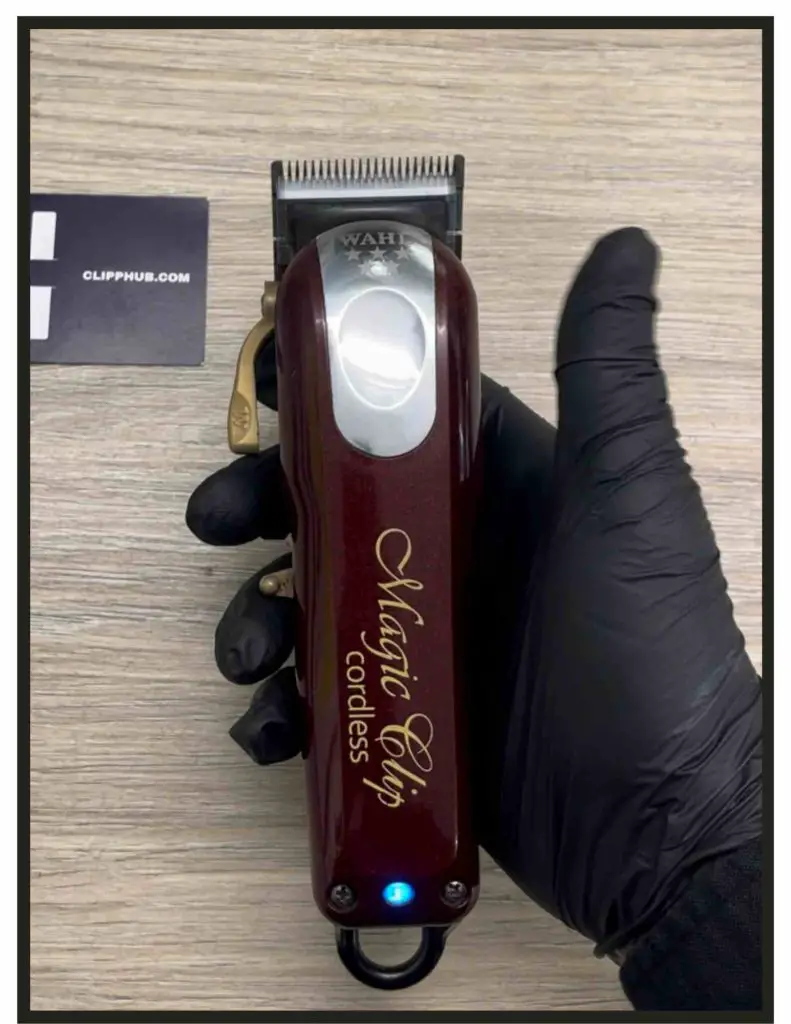 Again, not amazing so a pop-in battery would be best if you want to get the most life from these clippers.
Overall, in terms of technicalities, the Seniors will suit you if you are experienced and looking for a classic clipper with plenty of power for bulk as well as precision for fading. 
On the other hand, the Wahl Magic Clip is your clipper if you need an extremely close-cutting clipper that is made specifically for smooth texturized fading. Think curly hair for example.
Both clippers will provide great fades regardless it's just the slight differences you'd prefer. 
Cordless Senior vs Magic Clip
Physically metrics are great but how does it feel what will your experience look like? We go over this next. 
Here's a quick overview:
Wahl Cordless Clippers
Physical metrics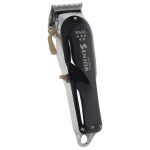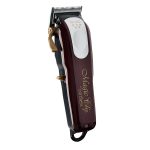 Highly ergonomic
Ergonomic
Prone to heating up
Stays Cool
From ½ guard to an 8 guard 

From ½ guard to 8 guard

When it comes to ergonomics (feel in hand), the seniors will match your hand like a glove. In fact, the seniors are the model for many copyclipper brands… 
But can you blame them, the clipper is elegant in molded to perfection. 
But.. the thing is.. this clipper is quite loud. It clocks in a decibel rating of 84 which can increase (especially if you don't maintain them well). 
And you will have to maintain them well as not only does this clipper collect hair easily but it's prone to heating up due to the fast-moving blades. 
So keep that spray and oil on standby and give them a break when needed. 
But if you are already in a busy environment, and know how to do basic clipper maintenance you should be fine, the negatives mentioned won't be a bother. 
The Wahl Senior kit comes with a wide range of guards. 
Here's what you can expect: 
 (1/16″, 1/8″, 3/16″, 1/4″, 3/8″, 1/2″, 3/4″, and 1″)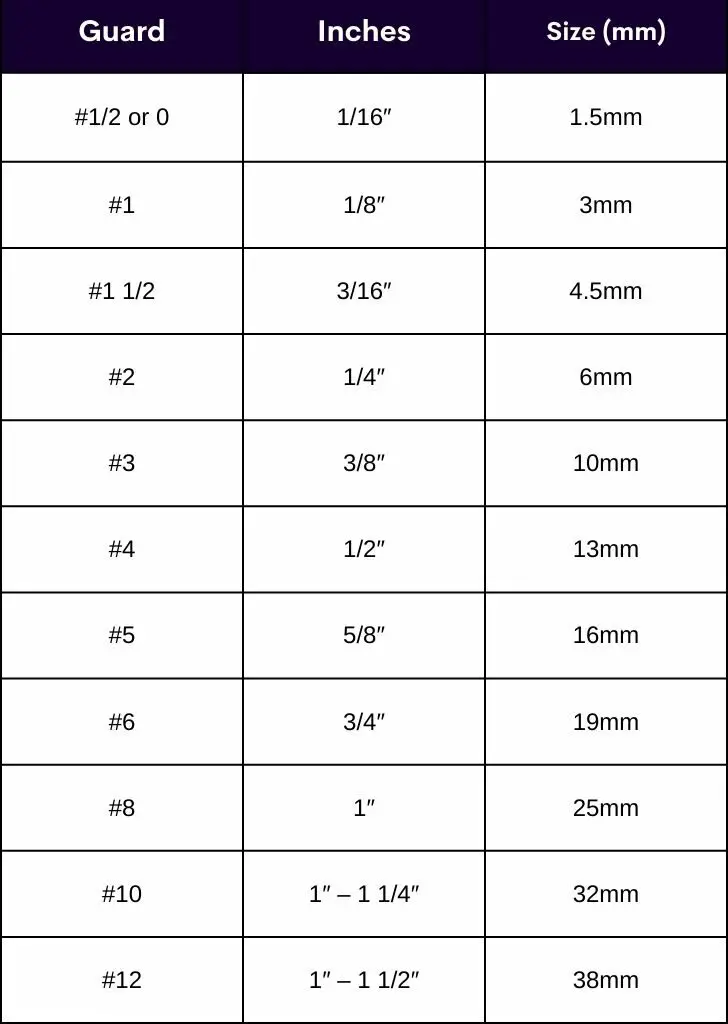 Magic clip.
The magic clip is a fairly quiet clipper at 72 decibels.
There's little echoing from the housing so from that side you're fine. 
The magic clip has that classic design and does stay fairly cool unless you use it multiple times a day with little break.
It's a sleek clipper that's easy to hold and use and is ergonomically sound. 
It's not as ergonomic as the seniors but it's still a great build and will fit your hands well. 
With it, you also get the full set of guards as you do with the Wahl Seniors. 
 (1/16″, 1/8″, 3/16″, 1/4″, 3/8″, 1/2″, 3/4″, and 1″)
Overall, out of the two clippers, you'll come to adapt to the Wahl Magic faster than you would the Seniors
For beginners, the Magic Clip may be better if you want an affordable clipper that is great for producing texturized fades.
Conclusion
Both these clippers are elite fading clippers, it's just once just one that comes with significantly more power, but the drawback is it can be a little tricky to control. 
The other lacks the power but has the functions to ease a beginner into producing detailed cuts and is a little cheaper. 
Factor these in mind when deciding which clipper is for you. 
POSITIVES
Strong Motor

Great at clearing bulk

Highly ergonomic

Elite clipper for fades
POSITIVES
forgiving clipper

Staggertooth/ Crunch Blade

great ergonomics

Quite
NEGATIVES
Poor battery life

Bad at clearing bulk
FAQ
Which clipper, Wahl Senior or Magic Clip, is better for fades?
Both clippers are excellent for fades, but the seniors higher RPM makes it a popular choice among barbers for achieving precise fade styles.
Can I use the Wahl Senior and Magic Clip for both hair and beard grooming?
Yes, both clippers are versatile and suitable for both hair and beard grooming. They offer different blade sizes and attachments to accommodate various styling needs.
What is the main difference between Wahl Senior and Magic Clip clippers?
The main difference lies in the blade design. The Wahl Senior have more power to them while the magic has less power but provides more detail.
If you found this article on Wahl Senior vs Magic clip helpful, check out these other articles below!