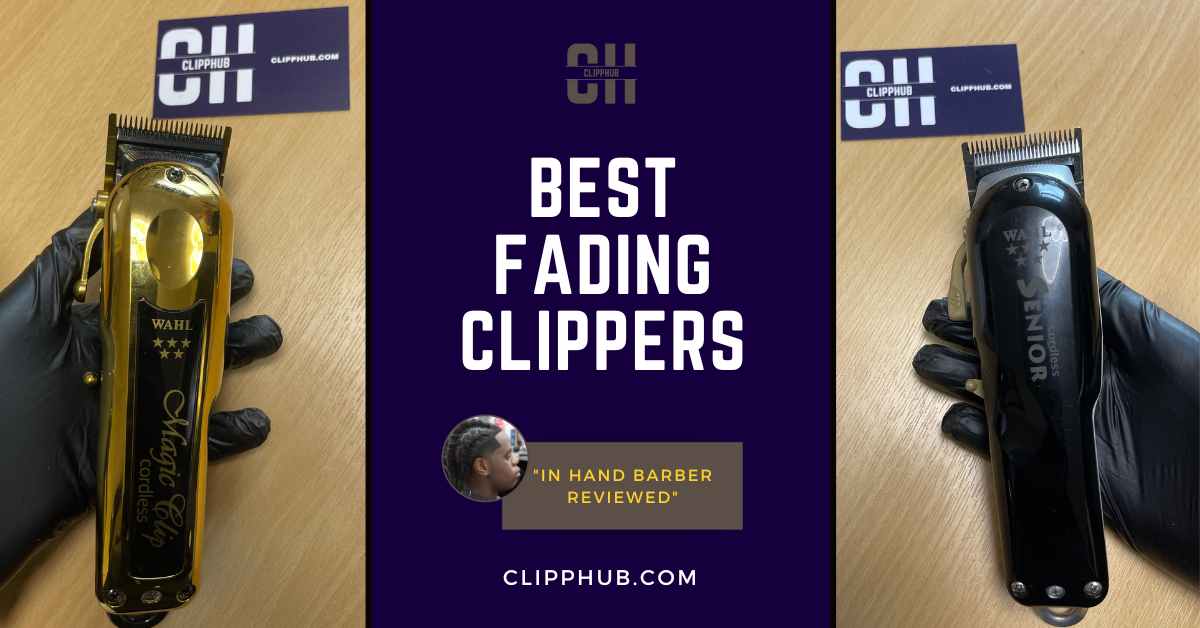 There is a reason elite barbers own specific hair clippers for fading. 
It's not just another tool to add to their collection, or a backup when their working pair loses power. 
A clipper built specifically for fading is rare and only a select few are able to take out harsh lines when asked. 
They are reliable, powerful, and with the correct maintenance, can produce seamless blends for years without a drop in performance…
After a clipper that created fades as smooth as this:
The best profesional grade and hand-tested fading clippers are below…
Take a look.
Best Clippers for Fades
So how did we get to these picks?.. I explain below
Best Clippers for Fades
Professionally fading hair can go one of two ways… 
I had finally started the understand the process of fading hair. 
I understood the cutting lengths of certain guards, I had figured out the exact cutting lengths of my clippers and the structure of transitioning between all lengths. 
I had produced some fades that were good, but I felt as though they could be better…
But… no matter how much I learned and put into practice, It was as if I had hit a ceiling on my cutting potential. 
I thought it was a skill issue but quickly realized that wasn't the case when I had a new prestigious client.
A businessman who thought he'd 'try me out while they were in the city.
But when the day came to produce a cut that would show my skills and put some credibility around my name, it all went horribly wrong. 
My clippers at the time seemed to have completely given up on me. 
They simply weren't able to clear bulk, they dragged and pulled hair, and I was virtually wrestling with them just to fade two guidelines. 
The motor and battery dropped so much in power, the cutting blade wasn't even cutting hair, and I had to go over the same spots multiple times just to even half of the look I wanted. 
I had a feeling my clippers were struggling but this just made my suspicions very clear…
You are only as good as your tools. 
And after what felt like a few hours, the result was the worst fade, I had ever produced. 
It got some sniggers from other clients who were waiting but my client certainly wasn't, he swiftly got up and left. By the way, he never returned to the shop. 
What should've been a simple, routine cut, instead was a stressful experience that could've been avoided If I had the right clippers for the task at hand. 
From that point, I sought to make sure I wasn't capped by my tools again.
so…below are the best clippers that are built to provide consistent flowing blends that turn heads – so long as you have the skill to match.
All the clippers below are hand tested and you can't go wrong with an.
They are the best in their class and will give you precise cutting when you need it most.
Best Barber Clippers for Fades
You've most likely heard of this brand, they produce effective cutting tools and the Babyliss Fx is on that list high quality grooming tools.
The metalFX clipper is one of their best products, delivering a smooth and precise cutting performance.
This clipper has a brushless motor that operates at a powerful 7200 rpm, but it is very quiet. It is one of the top choices for silent hair clippers.
The motor is more efficient and durable than regular clippers, providing more speed and power for your cuts.
 It is a perfect tool for cutting all hair textures with power, speed, & precision.
The clipper has a lithium-ion battery that lasts up to 2 hours of cordless use. You can also use it with a cord if you prefer. It comes with a charger and a charging stand that can give you an extra 30 minutes of use with just 10 minutes of charging time.
 The housing is made from durable metal that is designed to last and the clipper comes with a range of accessories including 8 guards, a cleaning brush, and oil.
One of the standout features of the BaBylissPRO BLACKFX clipper is its precision graphite fade blade.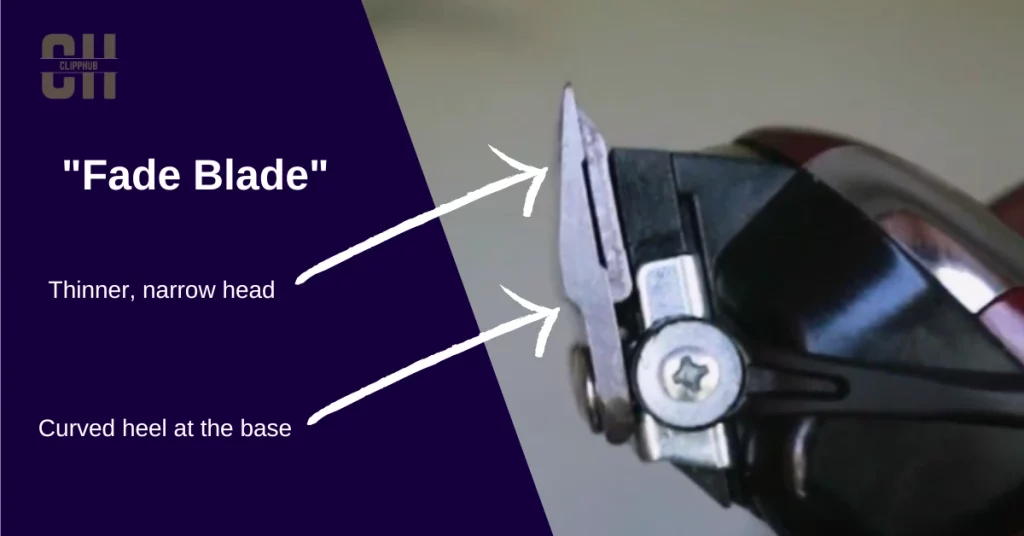 These blades are made from high-quality stainless steel which is then coated in graphite, which overall makes the blade extremely durable, heats up less, and has self-sharpening properties as there's less friction. 
And to top it off, because it's a fade blade, it cuts close to the skin at the precise length to give you a flowing fade. 
And with adaptable click lever, you'll have better control over picking the exact cutting lengths you want too.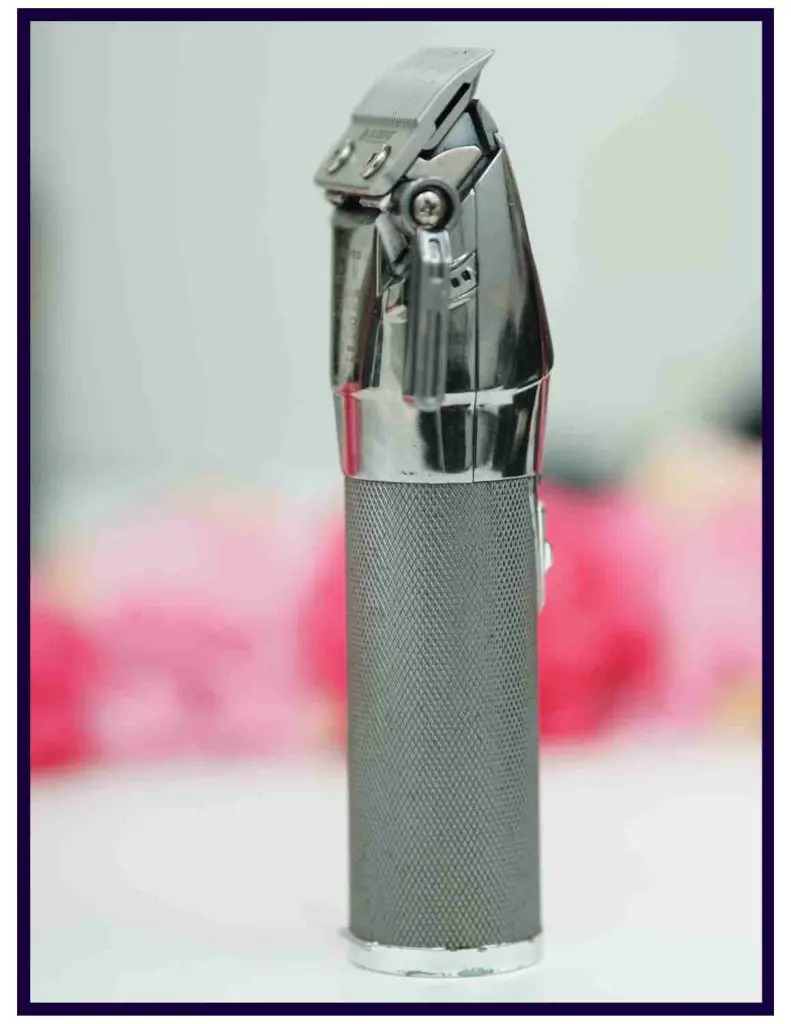 The clipper also has a click lever that allows you to adjust the blade length from 0.5mm (closed) to 2 mm (open). This gives you plenty of range to create textured blends and zero gaps if needed.
The clipper has a stylish and ergonomic design, with a matte black or gold finish and a knuckle barbell grip padding that resists wear and tear.
It also comes in various colors, but I like the silver and black ones.
Oh and these are one of the quietest clippers available on the market? 
The Pro-FX only clocks in a 70 DB noise level, meaning it runs with a gentle hum so your clients will barely hear them operating they cut great. 
Take listen comaored to other top of the line clippers:
The clipper is lightweight and sturdy, with a metal housing that protects it from drops and impacts. But be careful not to drop it anyway.
My silver ones have had a few beating(through my fault), but they're still standing strong.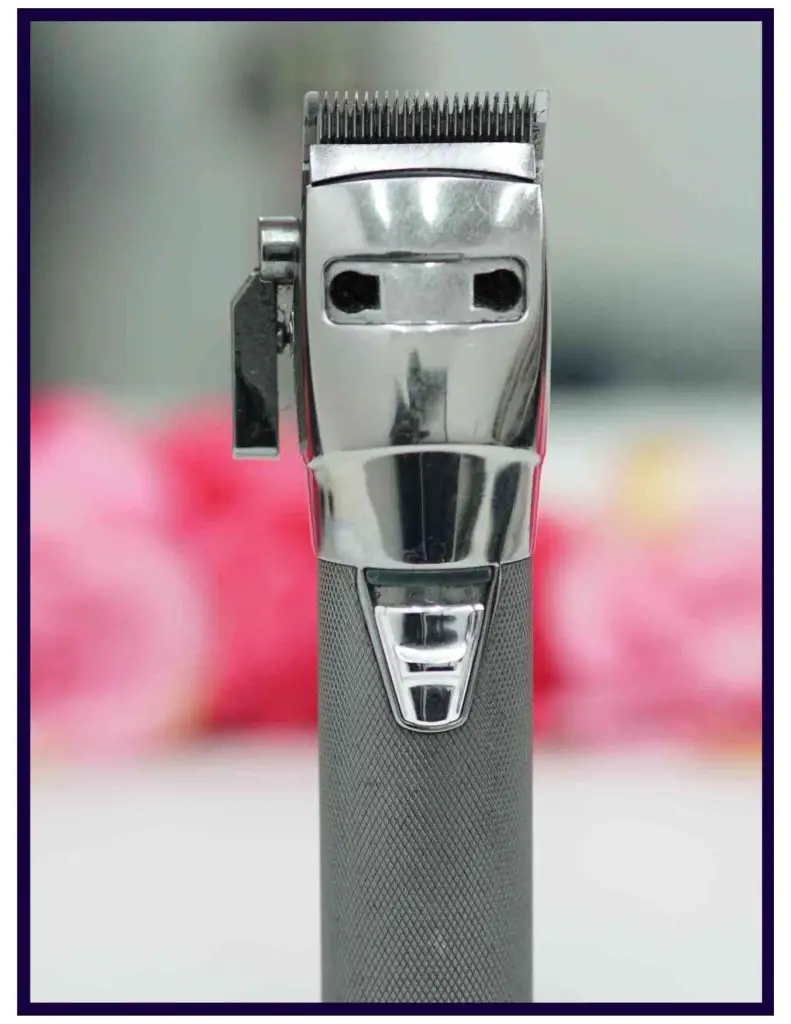 The clipper is expensive, but it is worth it. It is one of the best barber clippers for fades, as it gives you a smooth and quiet cutting experience. If you want to cut like a pro, this is the clipper for you, oh and they come in a wide range of colours too.
---
---
As the pioneer clipper in the Babyliss Barberology line, you don't get much better than this!  
"The quality is very much what you pay for high end worth the investment best clippers I've ever used with 5 boys and they were better then expected no bite didn't get hot clean lines"

review
Best Clippers for Bald Fades
Let's run it back to a classic. 
If you are looking for a classic clipper that has stood the test of time and delivers excellent performance, you might want to consider the Wahl Seniors. This clipper has been around for many years and has never disappointed its users with its quality and durability.
Let's start off with a battery.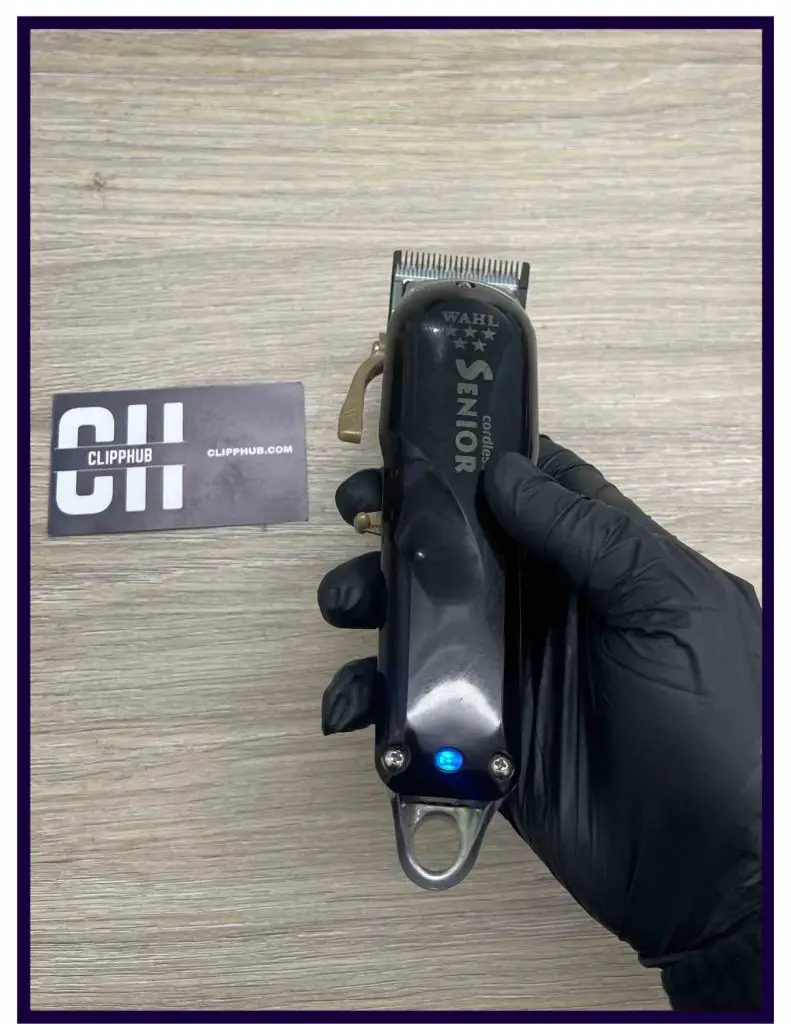 This clipper has an ok lithium-ion battery but it's not impressive when compared to modern-day clipper batteries. 
It The Wahl Seniors clipper features a lithium-ion battery that gives you 70 minutes of cordless use after a 70-minute charge.
This is not very impressive compared to some newer models, but it still gives you enough mobility and convenience to cut your hair anywhere.
However, the battery is not the main selling point of this clipper. What makes it stand out is its classic design, powerful motor, and versatile blades.
The clipper has an elegant body that fits your hand comfortably and securely. The aluminum metal bottom housing adds weight and stability to the clipper, giving you more control and precision.
The classic wahl stainless steel fade blades shouldn't be overlooked either. 
With these blades, you can create various styles and lengths and if you want them to cut closer, you can zero gap them for finer cutting a perfect at-home clipper to create fades and tapers, especially for beginners. 
The thumb taper lever lets you easily change the blade position without changing blades and it sticks to that position so you can cut with confidence knowing there are no micro movements as you flick at hair.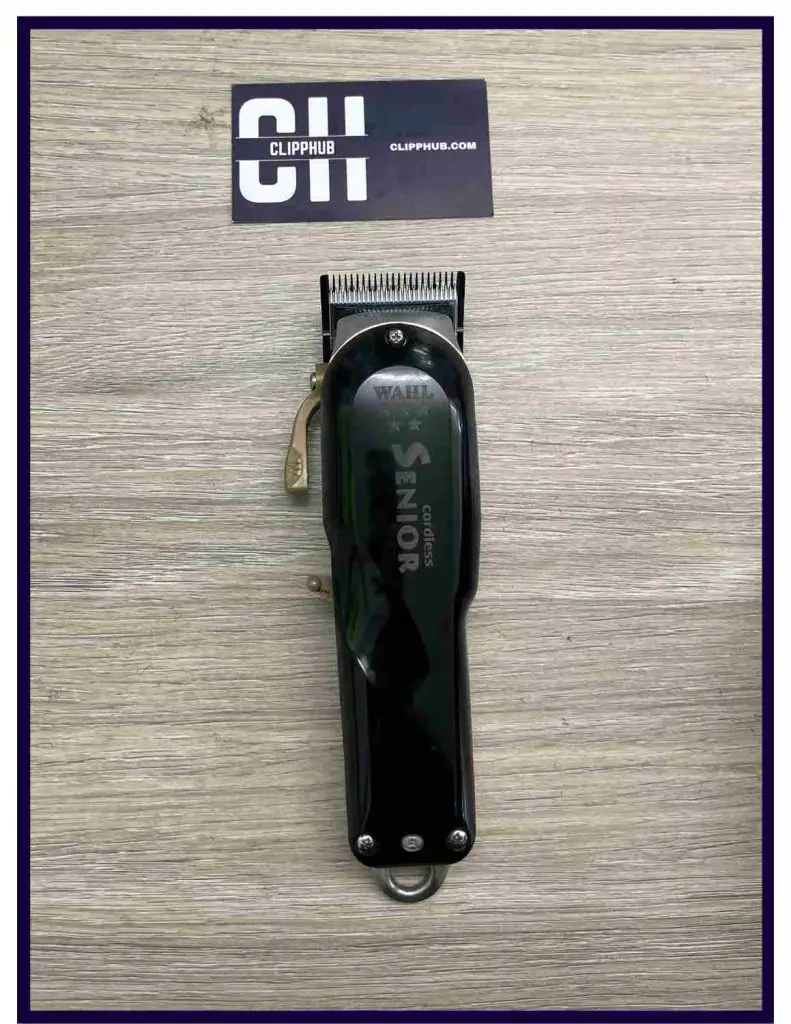 These clippers can handle thick, coarse, curly, or fine hair without pulling or snagging.
This is all thanks to that 6900 rpm motor (Wahl's strongest rotary motor). It clears through bulk hair easily and never lacks power… It's a powerhouse in its own league which as I said makes a great all round men's hair clipper for buzz cuts an example.
And with the 3 snap-on premium metal guards, you can easily cut to different hair lengths and texture hair the way you want to create blends and fades all from the comfort of your home or in a proffesional enviroment.  
he only this holding these clippers back would be the bulky design and short battery life. 
But as you use the clipper more, you get a feel for them and you can always slap in a Tomb 45 battery to take the battery life up to 2 hours. 
---
---
"Some clippers you have to adjust them for them to blend the way you want, but the blade on these clippers are already adjusted properly. They cut very clean and smooth, and they do not bog down."

Review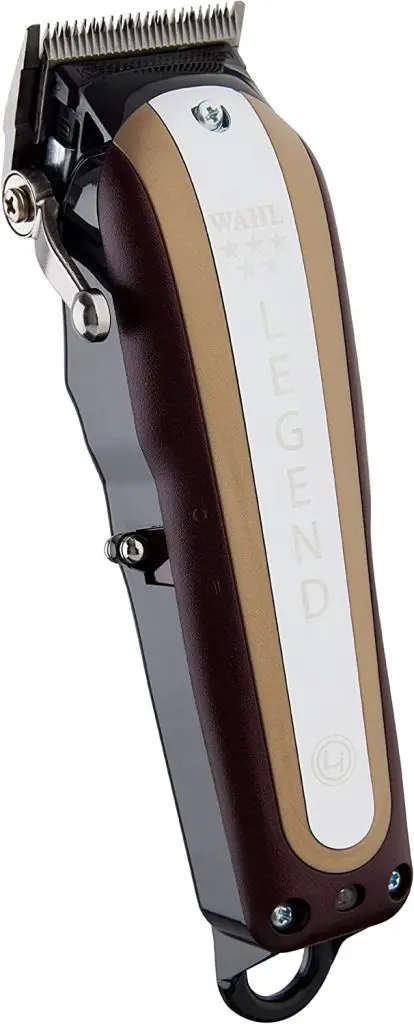 Best Lever Fade Clipper
Out of the box, what you have is one of the most adaptable/flexible clippers on the market. 
Let's start with one of its unique factors.. the Wahl wedge blade. 
This is Wahl's version of the fusion blade. A blade that falls in between a fade blade and a tapered blade.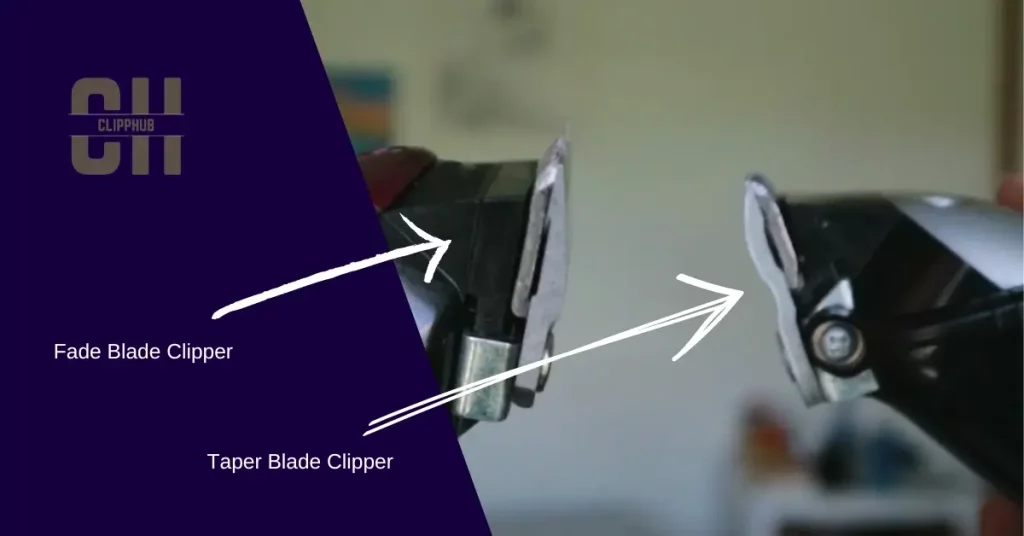 The Wedge Blade is designed with a shallower angle and longer cutting grooves, which improve the accuracy and precision of your cuts.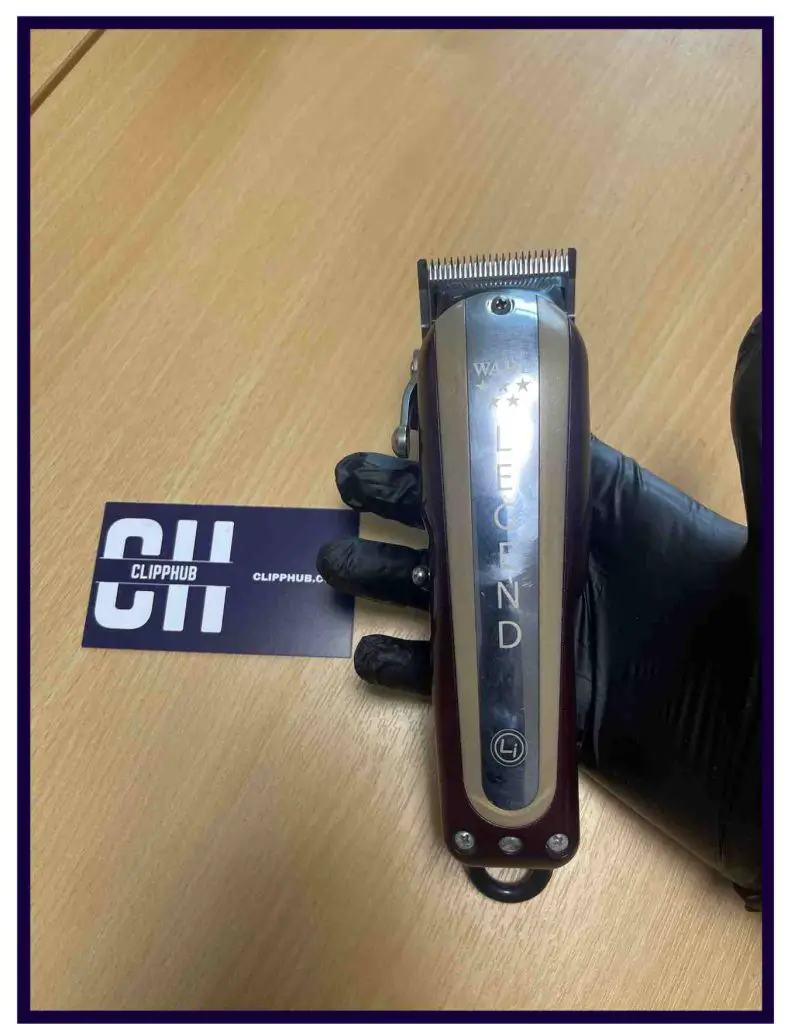 You can also adjust the blade position easily with the wide range taper lever, which gives you more variation in cutting lengths between 0.8mm and 3.5mm. This way, you can create different styles and textures without changing blades.
This blade ultimately provides you with a better fading and blending range, as it's thicker than a fade blade but a lot thinner than a tapered blade.
Designed with a shallower angle and longer cutting grooves, the Wedge Blade offers improved accuracy when cutting. 
This enables you to easily adjust the taper and texture without changing blades by using the convenient thumb-adjustable lever.
This clipper can deal with any hair type and if you want to take it one step further, you can even zero gap them, if you want to cut as finely as you would if you had a fade blade.
Also, with Wahl's crunch blade technology, you can hear your clippers in action, which helps you know when your blades have reached a new level of hair. 
The Wahl Legends clipper can handle any hair type, whether it is thick, coarse, curly, or fine. You can even zero gap the blades if you want to cut as close as possible. 
All this cutting itself is thanks to the powerful V9000 motor that runs at a fairly powerful 6600rpm – Avery quiet motor that's not to weak and not to strong. It strikes the right balance between both.
This clipper can deal with bulk hair( though, not to the level of the seniors) and obviously fades to precision when needed.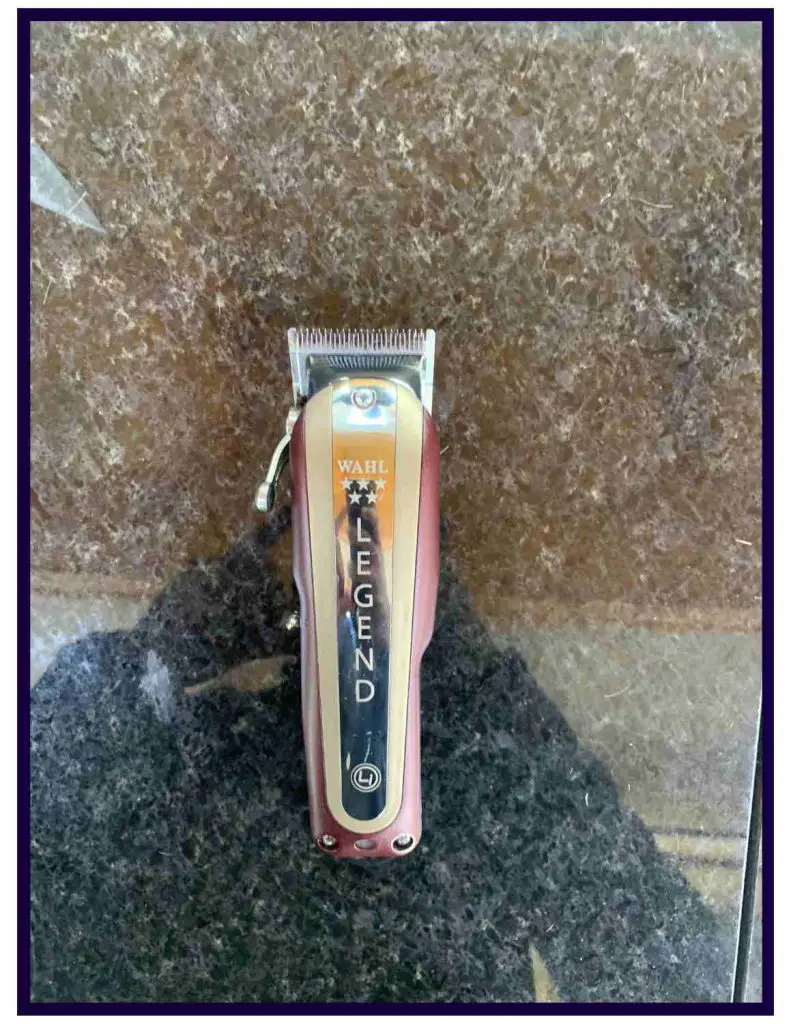 The only drawbacks of this clipper are its bulky design which can take some time to get used to. The battery life on these clippers are on but similar to the senior, if you want abit more juice, you can alays plug in the Tomb 45 whille in use to give you an extra 50% battery life.
"I has a solid feel in hand . Blades are sharp and of high quality. Strong motor , so far battery is holding well. And classic look ties it all together"

Review

Best Professional Clippers for Fades
Wahl's best-selling clipper just got a premium upgrade.
The wahl magic clip is a cordless clipper that offers flexibility and convenience for cutting hair.
If you are looking for a premium clipper that offers flexibility and convenience for cutting hair, you might want to check out the limited edition gold magic clip by Wahl.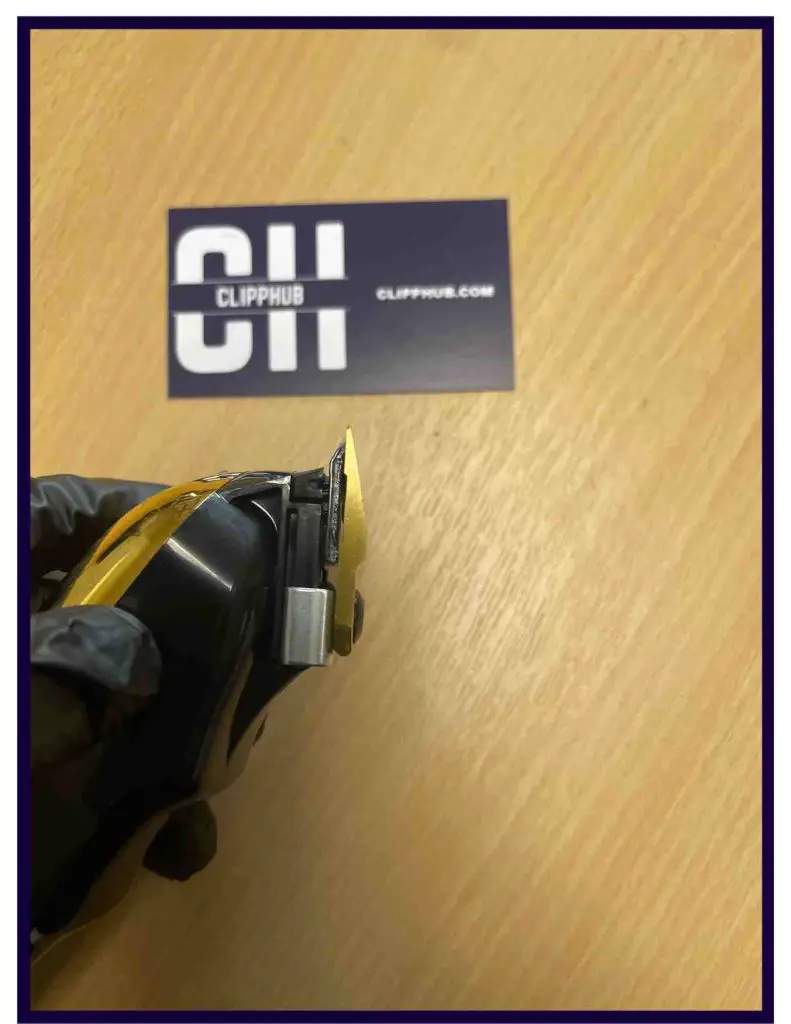 This clipper is a cordless clipper that has a stagger-tooth blade, a durable lithium-ion battery, a lightweight design, and a new powerful rotary motor. These features make it one of the best premium fade clippers on the market today.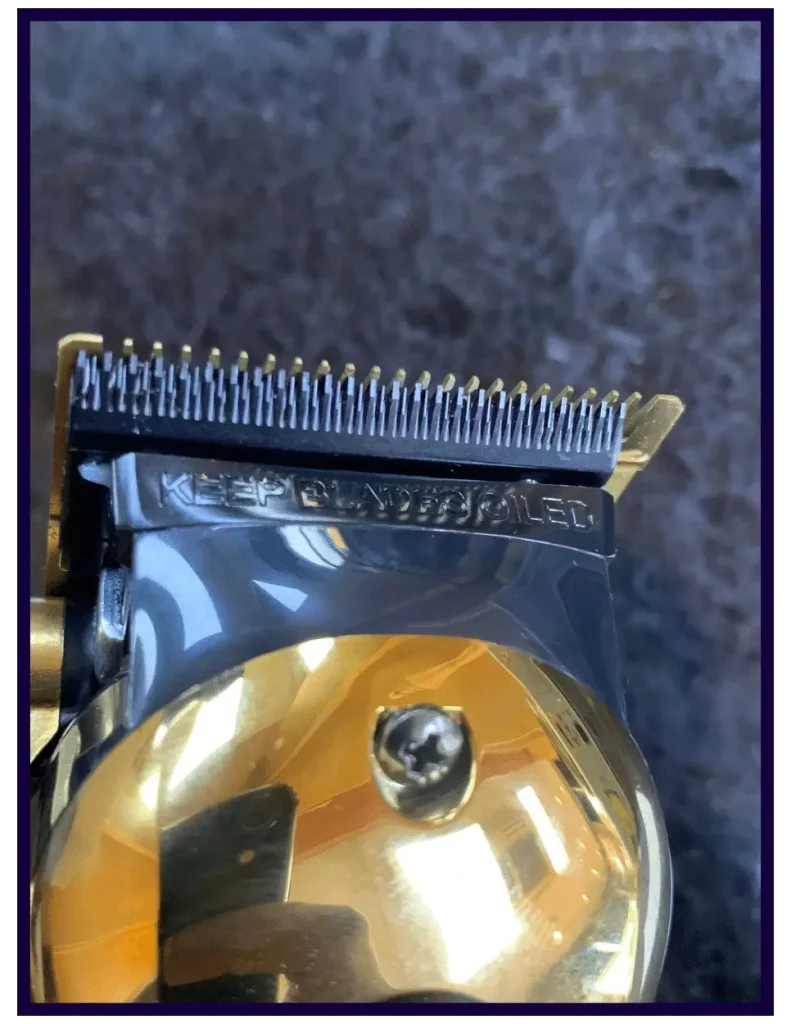 The stagger-tooth blade of the gold magic clip creates smoother and more textured blends than regular blades.
This is because the cutting blades have varying lengths, which allow them to catch and cut more hair in one stroke. The blade also has a fade blade that can cut very close to the skin, making it ideal for creating fades and tapers.
 The gold magic clip has a lithium-ion battery that gives you 100 minutes of runtime after a full charge. You can also use the charging stand that comes with the clipper to quickly charge your clipper to 50% of its capacity in just a few minutes.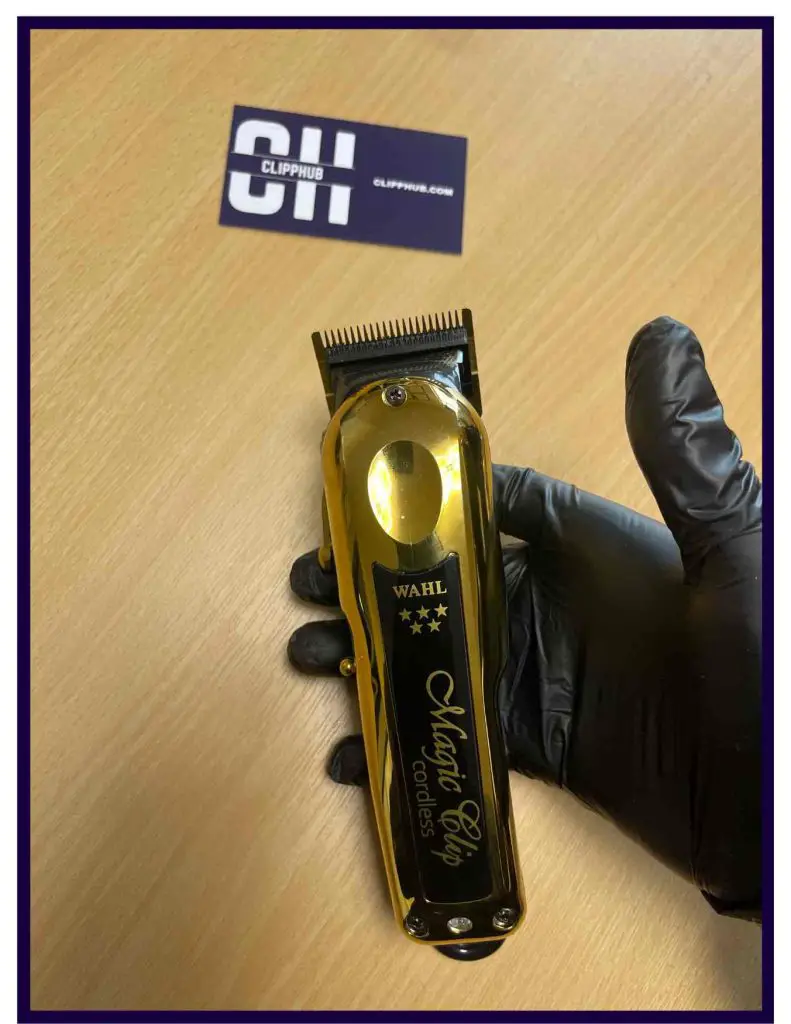 It has a lightweight design and a new 6800 powerful rotary motor which gives this new gold Beauty more bulk cleaning power than the previous model .
And the low torque motor is what allows this clipper to run without making a lot of noise, unlike the seniors. 
Also, due to this lower torque motor, the clippers become mroe forgiving, meaning if you accidentally flick up, you won't take out the hair above, messing up your fade.
Imagine merging the wahl seniors with the classice magic clip, that's essentially what you get with these clippers.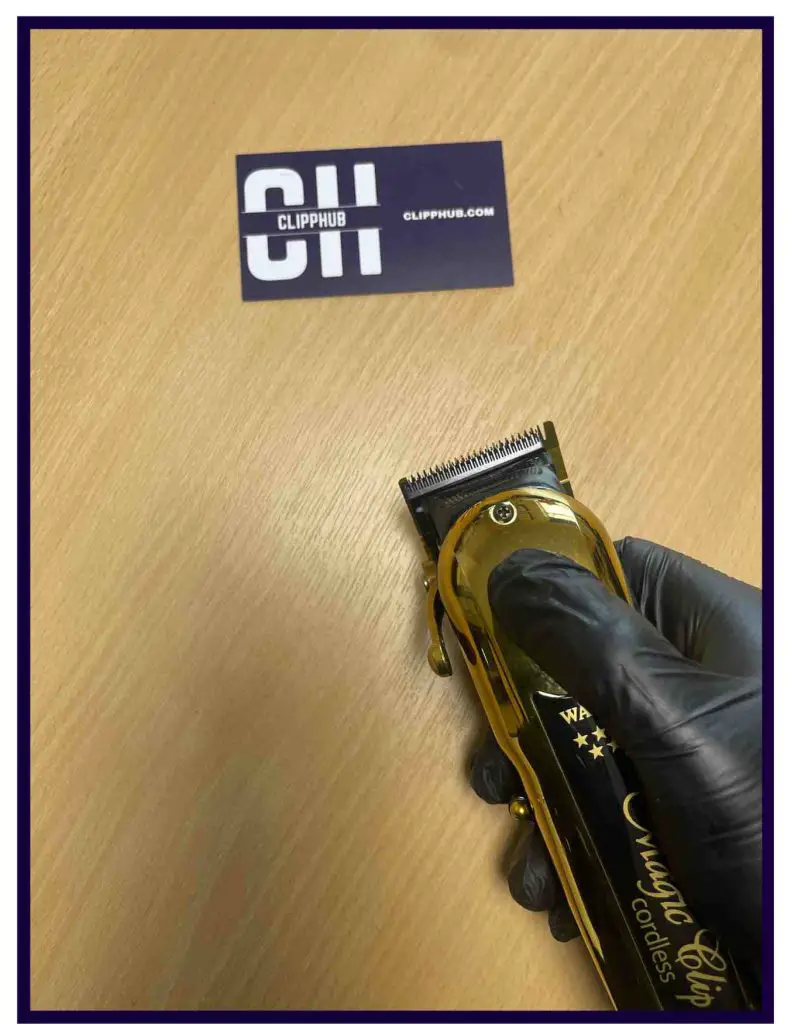 The clipper also has a lightweight design that makes it easy to hold and maneuver. The clipper weighs only 10 ounces and has an ergonomic shape that fits your hand comfortably, it's now become the perfect clipper to provide consistent fades and a great clipper for all expecience levels.
Plus, it comes with pleanty of accessories like this charging stand.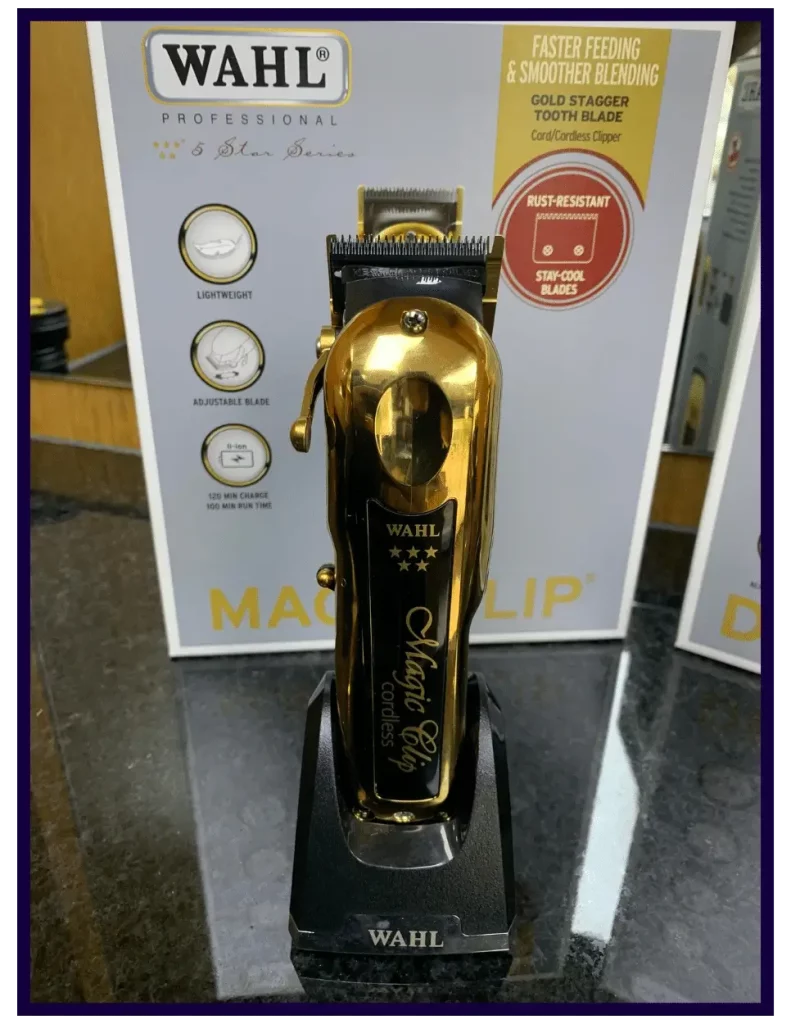 "I really love them! I was expecting the same ole magic clips with a pretty gold case. I was pleasantly surprised, that wasn't the case. They mow hair! Debulked like crazy and can knock out a bald line like it was never there in the first place! Barber station staple! Get them!"

Review
After a clipper with power, great grip, and a body that gives it some base and durability?
Well, that's exactly what the Lo Pros can provide so you don't have to look elsewhere.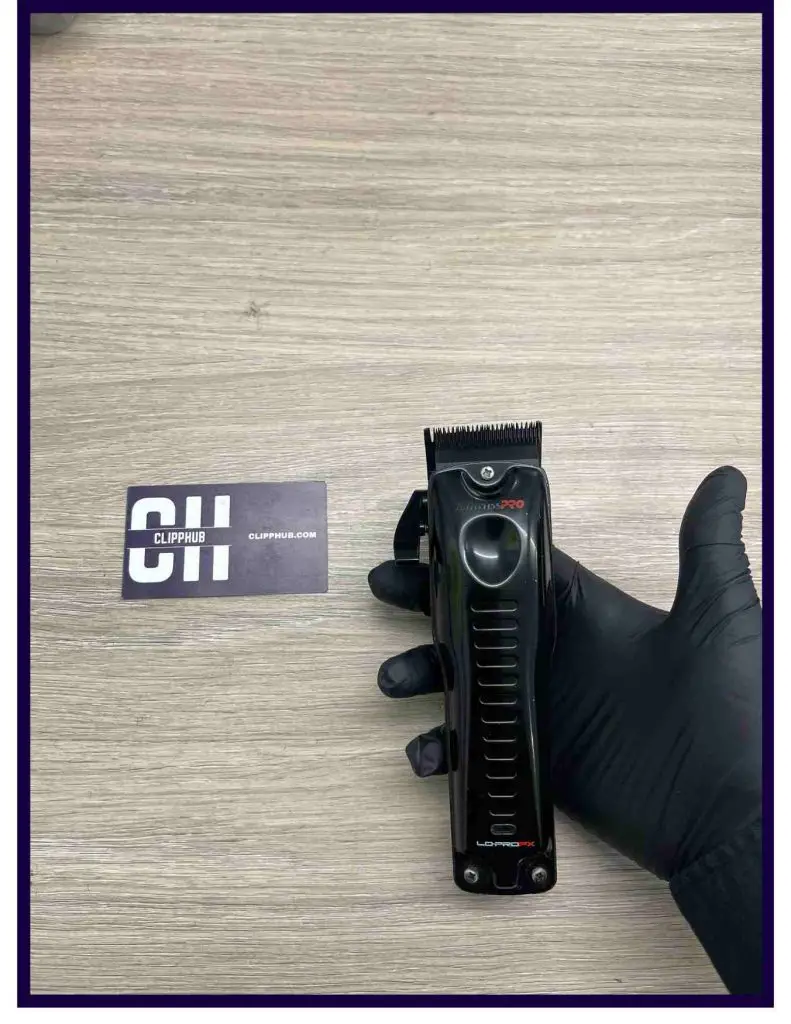 These clippers are kind of like the classic magic clips (Another great clipper for fading) but just better in all aspects. 
The BaBylissPRO LoPROFX clippers are cordless and can be used with or without a cord, giving you tons of flexibility and convenience.
They have a high-performance, high-torque digital motor that runs at 6,800 rpm with constant speed technology, ensuring outstanding cutting performance and smooth fades. 
Not only that, these clippers pack more than enough power to roll through any bulk hair with no difficulty (a task that not many clippers can handle easily). 
They have a 3300 mAh lithium-ion battery that provides over 2 hours of runtime after a 2-hour charge. 
Not amazing but pretty average for the Clippers, and it's expected as this Clipper uses a lot of power. 
The clipper has a graphite wedge blade meaning the blades stay cooler for longer and naturally feed more hair, They are still a good blade for fading but if you looking to take your fade game to new levels, you can opt for the Babyliss fade blade.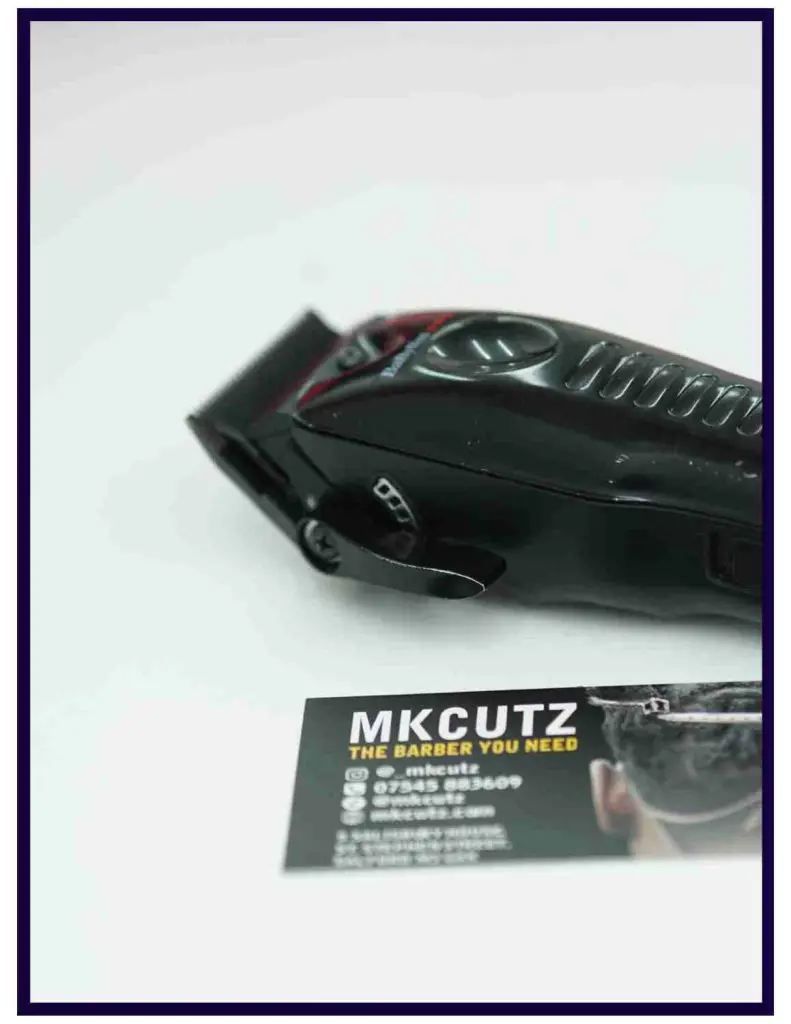 The clipper has a low-profile metal shield cover and an ergonomic thumb indent that makes it feel perfect in hand and offers great control and comfort while in use.
They have a click lever, which allows for more precise lengths, and a widener range of cutting lengths from 0.2mm to 2.5mm without guards which ultimately gives you the freedom of more precise clipping and fading.
Unfortunately, these clippers don't come with guards but you pick up the premium Babyliss guards here. 
They not only work on these clippers but all babyliss and some clippers from other brands. 
Another downside to these clippers would be the charging options are not as good as other Babyliss products,
In the box for the LO Pro alone, you only get a cable charge.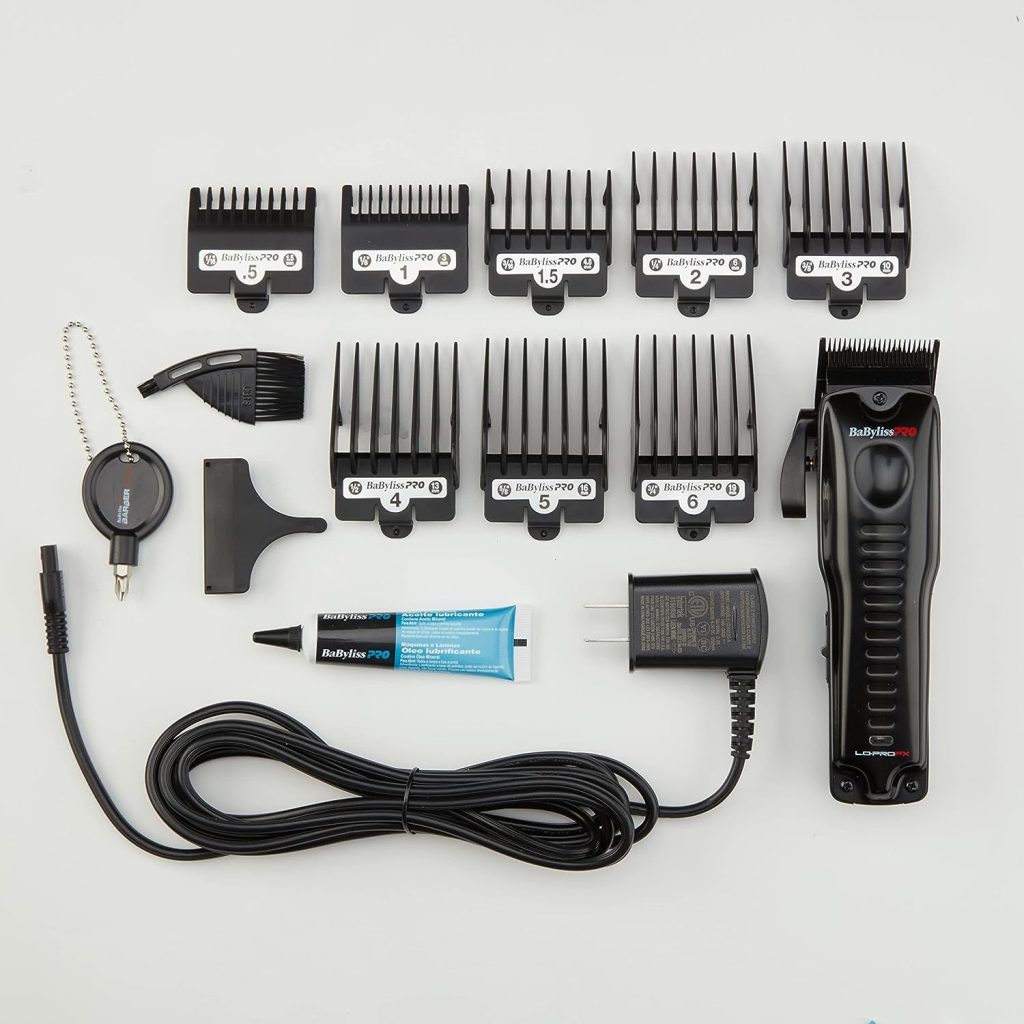 But similar to most up-to-date clippers on the market, you can also use a charging stand to charge your clippers, but this is separate. However, in the long term, it is a worthwhile investment. 
---
---
Not coming with a charger doesn't knock its fading ability just a minus point dor to its utility.
Nevertheless, this is a premium clipper (don't forget that), that can cut and fade to detail right out of the box!
Oh and if you're not a fan of black, don't worry you can get this clipper in a wide range of colours. 
Grab one that suits your personality.
---
---
"Professional barber for over 17 years I'm been using this clipper set for a little over 2 months and it's a great powerful motor easy to hold and great for bold fades."

Reviews
We're back to wahl, only this one I'd put as the best fading hair clippers for home use / proffesional use.
Don't get me wrong, it's still a professional grade clipper designed to deliver outstanding performance… It's just some other clippers in this article are better in that space.
The clipper features a fairly powerful 6100 rpm motor. Compared to the other clippers motors on this list it's a slower running but that also means it's more forgiving compared to the more powerful seniors and Babyliss Fx and gold magic clip.
By more forgiving, I mean it doesn't punish as much as those clippers if you incorrectly flick up as you blend hair so you kind of have more room for error, something the more powerful clippers won't give you.
However that does mean that these clippers aren't great for buzzing or clearing bulk hair …but they do provide a smooth cutting experience. So wether you get these depends on what you're looking to do at home.
It is equipped with high-quality stainless steel blades that are designed to cut close and precisely. 
To be more specific, this clipper has a stagger-tooth cutting blade (unique only to the magic clip), that aids it in creating cleaner and more texturized cuts.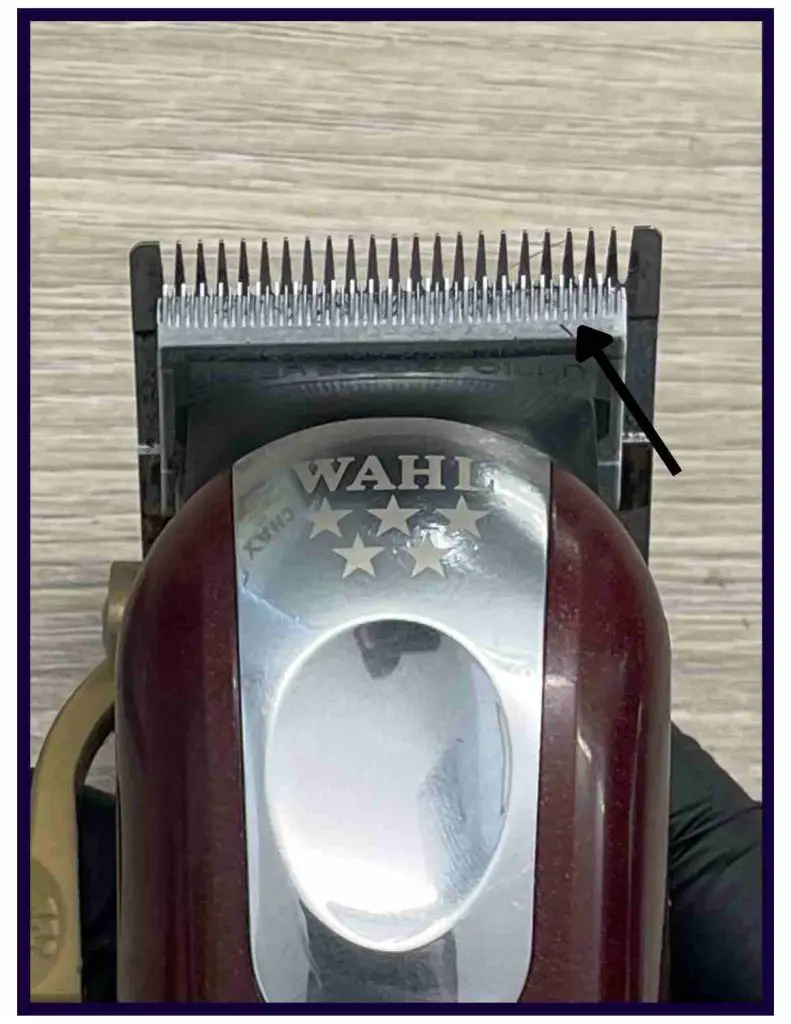 Here is a possible way to reword the paragraph while keeping the same tone and length:
The blade also has a crunch blade technology that lets you hear the sound of the clippers cutting through the hair. This way, you can tell exactly when you have reached or gone beyond a guideline. This is very helpful for those who are new to using clippers.
The Wahl Magic Clip is light and powerful, weighing only 290 grams. This makes it easy to hold and use. The ergonomic design also prevents fatigue and strain on your wrist and hand.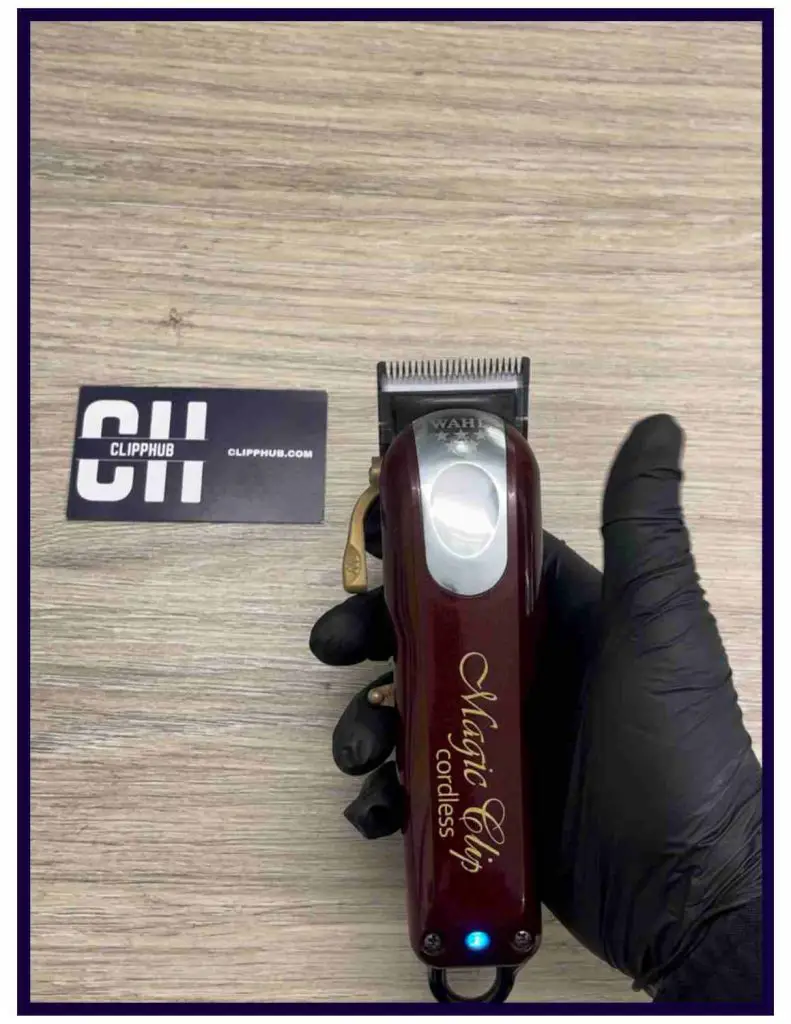 The clipper also has a "classic clipper build" that makes it comfortable and sturdy to use. The clipper is also very light, which makes it easy to move around the head. This is what makes this a great and effective clipper for making quality fades at home.
It comes with accessories such as 8 guards, a cleaning brush, and oil. This makes it suitable for all hair types and lengths.
The clipper has a lithium-ion battery that gives up to 90 minutes of cordless runtime – which is not very impressive but for one of at-home cuts, it's enough. Excellent cutting performance and high reliability.
"I bought this clipper as an upgrade from the older cord version that I had. Being the person that receives the haircuts, I noticed a big difference in comfortability. My girlfriend also noticed improvement in efficiency and cutting ability with each stroke. My haircuts are turning out much better now. I have yet to encounter any issues and highly recommend upgrading to this product."

review
Buyers Guide On The Best Fade Clippers
These are some of the main things you should be looking at when looking to purchase the best hair clippers for fades.
Motor type
When it comes to fading, you need a  clipper with a powerful motor. 
Look for clippers with magnetic, rotary, or pivot motors, as these tend to be the most powerful and reliable. 
Another type of motor may not perform well and can break easily. 
Blade Quality
The blades are one of the most important parts of your clipper, especially when it comes to fading. 
Look for sharp, height-quality clipper blades. 
Consider getting blades made from stainless steel or titanium.
These are the most durable and sustainable blades on the market. 
Blade Size
For fades, you'll need a clipper with adjustable blades. Look for clippers with blades that can be adjusted from size 0.5mm to 3mm. 
These lengths allow you to cut close and help you get the sharpest trims possible. 
Ergonomics
Since fades require precision and attention to detail, it's important you have a clipper that's comfortable to hold 
Look for clippers with an ergonomic design, a lightweight body, and a comfortable grip.
That makes a haircut a lot more simple.
Corded vs Cordless
Cordless clippers are great for portability and convenience, but they may not be as powerful as corded clippers.
If you're a professional barber or hair stylist, you may want to consider a corded clipper for extra power and reliability.
Brand Reputation
 Finally, consider the reputation of the brand you're buying from. 
Look for brands that are known for producing high-quality clippers.
Having a brand that is known for producing good clippers only means they'll be with you for longer and you have the support available should anything go wrong.
FAQ
Best Clippers For Fades
Conclusion On The Best Hair Clippers For Fades
These are the best clippers for fades, grab one and take your fade game to new levels.
If you have found this article on the best clippers for fades helpful, check out the other articles such as the best hair clippers for bald heads, or take a look at the best quite hair clippers.