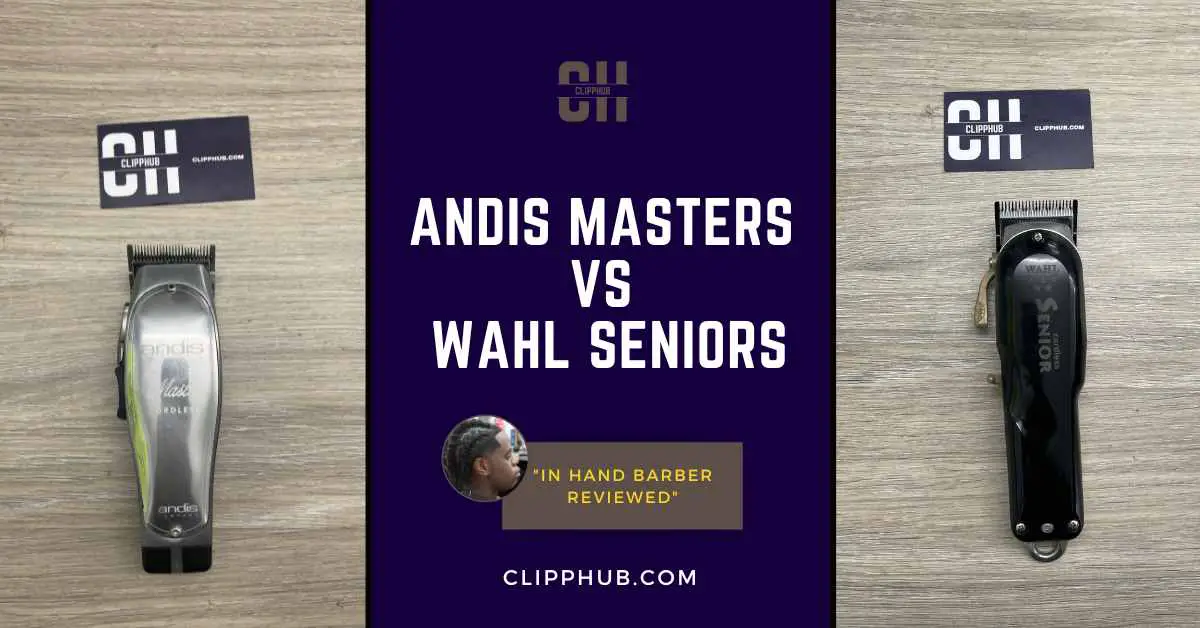 After a detailed comparison between the Andis Master vs Wahl Senior?
Yes, then you're in the right place for answers. 
In this guide, we'll take a look at the two juggernaut clippers from the two most popular brands on the market. 
We'll look at what makes them great, what I think could be better and what makes them.. well, not so great. 
So with that said, let's get into it. 
Andis Master vs Wahl Senior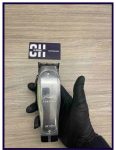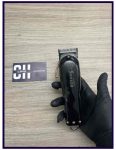 Stainless tooth cutting blade+Fade/ taper blade 


Precision fade blade + Crunch cutting blade


Bulky/ wide and can be slippery at times
Highly ergonomic fits the hand securely
Tends to heat up fast 
Generally stays Cool but can heat up
 No guards are included in the package 

From ½ guard to 8 guard

Andis Seniors Overview
 What I would say is, that this clipper is quite lightweight compared to the corded version. 
The Andis Cordless Masters weigh about 370 grams or 0.65 kilograms. This is slightly lighter than the corded version, which weighs about 1.25 pounds or 0.57 kilograms. The cordless Masters are designed to be comfortable to hold and reduce arm fatigue.
It comes with a nice charging dock with the charger and you get clipper oil.. But no guards, these are sold separately. 
But when you do have them, the click lever is quite secure, the stainless steel blades cut well and are long-lasting.. and the lever gives a wide cutting. And, with the guards, you can get very detailed with no cuts. In terms of cutting performance, there's little to fault.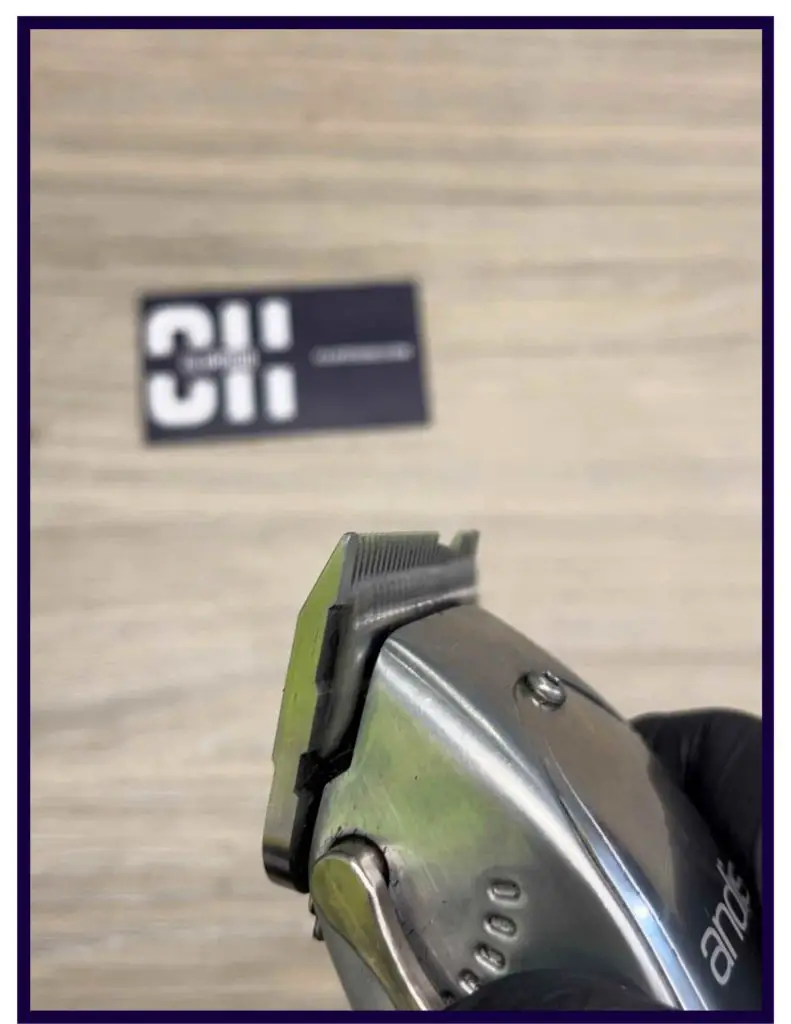 Now… what I will say is.. they are quite loud- It's probably due to the power and they can overheat when used back to back. However, heating up is standard for most clippers if constantly used. 
If you are a professional, give them time to charge and rest, don't have these be the only clipper in your arsenal as you can burn them out. 
Overall it's a great cutting clipper and an Iconic clipper for Andis.
Wahl Senior Overview
On the other hand, you have the Wahl Seniors. 
This clipper is slightly less powerful thanks to the Seniors coming in at around 6900 compared to the Master's 7200rpm motor. 
The Seniors run quieter and certainly get less hot than the Masters overall after multiple uses.
The Wahl Senior has a sturdy and ergonomic design, allowing me to maintain a comfortable grip while working.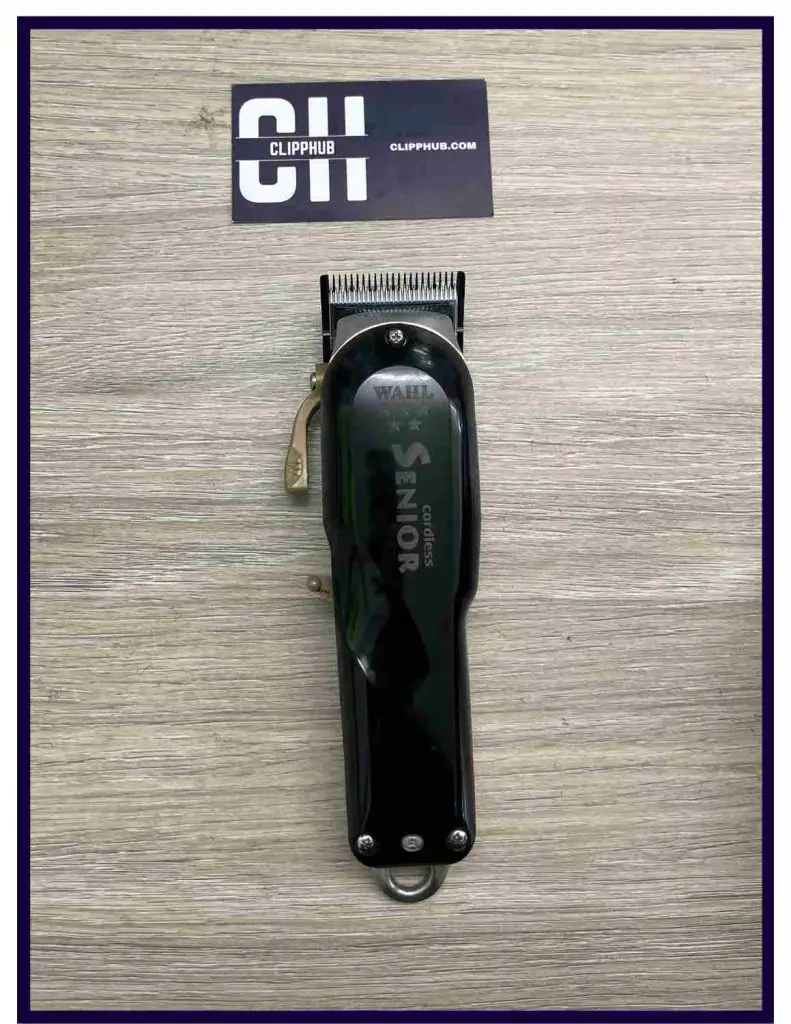 In terms of ergonomics, it is the better clipper. 
The package does come with vistas and the thin stainless steel fade blade with high precision cutting blades allow easy cutting and the Wahl guards that come are great.
In terms of accessories, you won't get a charging dock but it does come with a plethora of premium guards which are always of the highest quality with Wahl. 
The place where this clipper lacks majorly is the battery, it only offers 70 minutes of cordless action which isn't great for professional use.
In terms of ergonomics, all around, it's well-built and certainly has the. power to cut.
Let's take a deeper dive into the overall performance of these clippers. 
Performance Comparison
How do the cutting performances differ between Andis Master and Wahl Senior?
The cutting performance of Andis Master and Wahl Senior is excellent in both clippers. 
In fact, I would say that's the main reason why most people see these two clippers in the same category. In terms of raw-cutting performance, they are both powerhouses. 
As mentioned before, the Cordless Andis Masters features a 7200 rpm rotary motor, it provides a smooth cutting experience and deals with bulk hair very easily.
What's even better about the latest model of this clipper is that has a "vector" motor of sorts meaning the motor actually increases its power output when it meets more resistance. 
This means that the clippers as a whole have consistent power that clears through all hair types.
 On the other hand, the Wahl Senior features the most powerful V9000 motor which is quite powerful too… 
Out of the two, the Seniors is the slightly less powerful clipper coming in at 6900 rpm but it's still one of Wahl's most powerful and it too has a resistant motor that adapts to to hair it faces.
In terms of power, both are great and neither struggles. 
Can both Andis Master and Wahl Senior be used for fading and blending?
Yes, both Andis Master and Wahl Senior can be used for fading and blending. Both fade very well.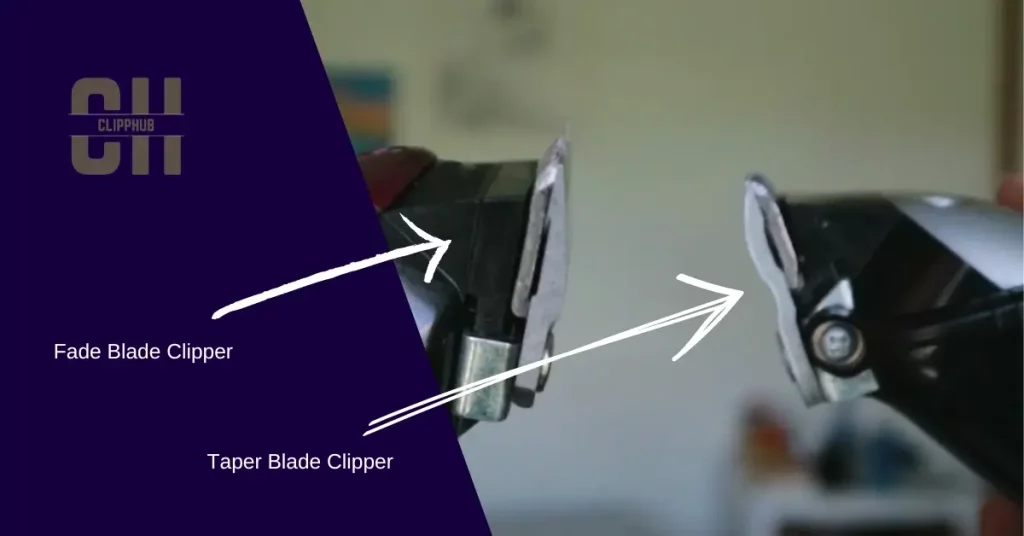 The Masters out of the box comes with a more forgiving taper which helps with fading. However, you also have the choice of choosing the fade blade for your Masters.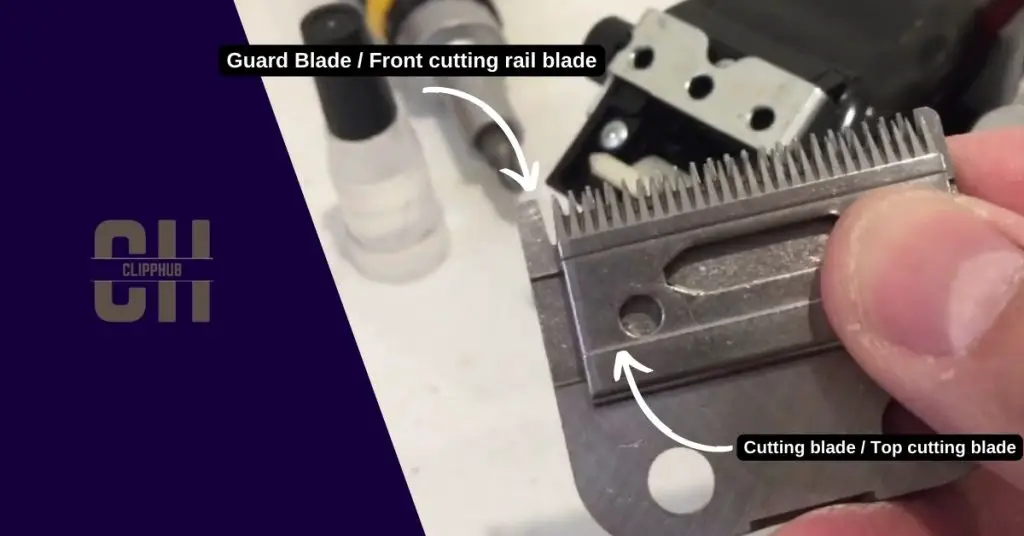 The Seniors come with a guard blade that cuts closer to the skin, it's a more difficult blade to master but I believe it's a blade that cuts more true to its length and it takes more skill to master but once you do, there's nothing like it. 
When it comes to the cutting blades both are sharp and made of stainless steel. With both clippers, they rarely pull hair and when you add the guards, you truly get the freedom to blend as you please. 
Both clippers feature adjustable levers, allowing for easy control over blade positions. The Andis Master features a click level, which isn't very secure.
Yes, when you put it in position it stays put, but if you accidentally push the guard blade down as you press on the skin, it has the tendency to push the blade all the way back up meaning you can go from 0.5mm to 2.4mm very quickly without noticing… It is rare but something you should be aware of.
The Seniors, on the other hand, have a floating lever with a wide cutting range of around 0.2 mm to 3 mm. The lever is very secure and doesn't move much once set allowing for great precision. 
What's also great is both clippers can be zero-gapped rather easily which takes their cutting abilities a level or two.
Overall in terms in terms of cutting experience, the Seniors edge it but both are elite.
Durability
When it comes to durability, both Andis Master and Wahl Senior are built with high-quality materials that ensure long-lasting performance.
 The Andis Master features a durable aluminium housing, while the Wahl Senior comes with a sturdy metal body. Over the years it's taken a few hits but it's standings.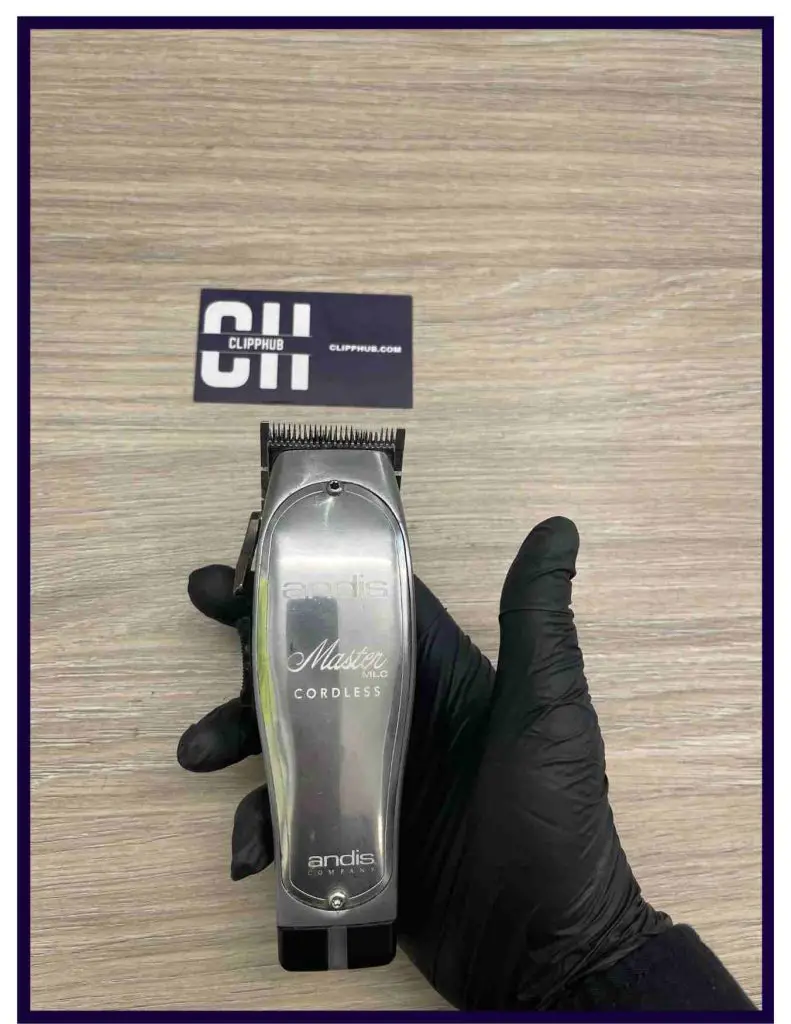 The Seniors are similar, it's durable too, the only thing is, if the clippers were to be dropped, you'd see more scratching on the hard plastic of the Seniors compared to what you would on the Masters. 
But in terms of durability, both are great in their own right.
In terms of battery, and durability both honestly aren't that great… The Masters come in at 90 minutes while the Seniors come in at an even worse 70 minutes
The Masters do have the option of charging but it's not something you can constantly keep using as the clippers tend to get very hot when constantly used without a break. 
The Seniors run relatively cooler – though can heat up too, however with Seniors, if you're a professional barber you'll likely have these things charged at all times as the battery is shocking. The only saving grace would be to get a Tomb 45 battery if you want to keep the cordless convenience
---
---
This adds another 30 minutes to the overall battery which is more redeemable.
The newest Masters on the other hand have a 2-hour runtime which is great and blows the Seniors out of the water and comes with a charging stand. 
In terms of battery overall, the Masters have the Seniors beat..with the latest version of the Masters having the best battery life.

Ease of Use
In terms of weight and size, there is a noticeable difference between the two. The Seniors is the heavier and larger clipper. It comes in at  3.25 x 5 x 9.8 inches; 0.75 Pounds (0.5kg), on the other hand, the Seniors come in at 9.29 x 6.34 x 3.86 inches; 0.8 pounds ; (0.37kg). 
You can certainly feel it in the clippers too and this weight passes on to the overall ergonomics of the clippers. 
Ergonomics
The Andis Master has a smoother, more polished design which may look more classy, but that smooth and polished exterior does make the grip on the clippers a little difficult. 
Sometimes, I find myself wearing gloves to get a good hold, especially when palms get sweaty, and with the wider shape and overall weight, if your wrists aren't the strongest, it can get a little tedious. 
On the other hand, the Seniors have a more textured grip, making it easier to hold. It's lightweight and has that "classic" clipper shape that fits your hand like a glove.
In terms of ergonomics, I would say the Seniors give the better in-hand experience overall…
Which clipper is more durable and easier to maintain, Andis Master or Wahl Senior?
When it comes to external maintenance, both are rather easy to maintain. It's simply brushing and oiling.
However, when it comes to internal maintenance, the Seniors have a less complicated internal system compared to the Masters. 
In terms of blade options and maintenance, the Wahl Senior has a small advantage over the Andis Master. The Wahl clipper features three holes for changing the blades, making it easier to replace or switch out blades when desired source.
The Andis Master, on the other hand, only has two holes for blade changes, which can be slightly limiting in terms of customization.
You may find it a little harder to put all the pieces on the Masters compared to the Seniors but both in general are great and aren't too complicated. You can even watch simple video tutorial guides that can give you the hang of how to correctly each clipper correctly. 
Additional Accessories
When comparing the Andis Master and Wahl Senior, it's important to consider the additional accessories that come with each clipper.
Both come with some clipper oil and brush and an instruction manual – pretty standard.
But what I've noticed is that the Andis Master tends to come without any included guards, which can be inconvenient. However, you can easily purchase compatible guards separately if needed. 
I would suggest the Andis double magnetic guards. These are the premium guards Andis has on offer and allow for great cutting precision. 
---
---
On the other hand, the Wahl Senior often comes with a variety of guards in different sizes and they're premium too, so in terms of in-box value the Seniors are on top …..
But the Masters do come with a charging stand while the Seniors don't. So it depends on which in-box value you prefer, premium, guards or a charging stand. The choice is yours.
Conclusion – Andis Master vs Wahl Senior
When comparing the cordless versions of the Andis Master and the Wahl Senior, I've noticed a few differences that may help you decide which clipper suits your needs better.
In summary, both cordless clippers offer you the freedom to work efficiently without cords and deliver the power and precision of their corded counterparts.
While the Andis Master Cordless has a slightly faster motor, longer battery life and slightly more housing, the Wahl Senior Cordless comes with the advantage of a better lever, better ergonomics and quieter operation.
Ultimately, I recommend you to choose the cordless version that best fits your individual preferences and requirements.
POSITIVES
Power bulk clearing motor

Close precision blades for detailed work

Long run time
NEGATIVES
Heavy

Loud and can overheat
POSITIVES
Strong Motor

Great at clearing bulk

Highly ergonomic

Elite clipper for fades
If you found this article on the Andis Master vs Wahl Senior helpful, be sure to check out the other comments below.