Calling all hair clipper owners!
We spent 100+ hours Testing the Clipper maintenance methods of The Most ELITE barbers In The World. 
Then We Distilled The Best maintenance Practices Into 3 cheat sheets that any hair clipper owner can use today to master Correct clipper maintenance all from The comfort of their home.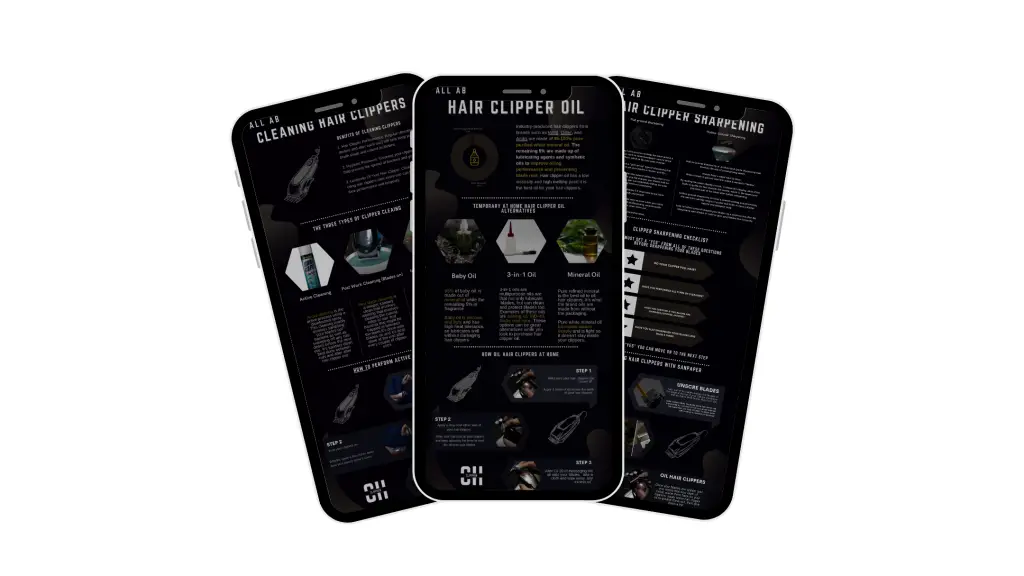 When you enter your email, you'll receive the process to…
Sanitary In Seconds
Use the Clipper cleaning cheat sheet to uncover the 3 Clipper cleaning Methods That Can eradicate germs from the very first action, leave your blades looking shinier than ever, and have a pleasant scent that draws compliments from your adoring clients.
Smooth Blade Operation
Get an "unfair advantage" in keeping your clipper cool and learn The secret at-home clipper oils that deeply lubricate your blades from the very first drop. 
Bring Your Blades Back To Life
How I made an old, run-down hair clipper I found in my basement start producing razor-sharp line-ups! 
These cheat sheets are only for clipper owners who care about their precious tools.
Poor Clipper Maintenance is Expensive! Save yourself hundreds of dollars on buying clippers by using our Exclusive 1-minute topic teardown cheat sheets. 
Simply click the button below and get your hands on the ENTIRE bundle.