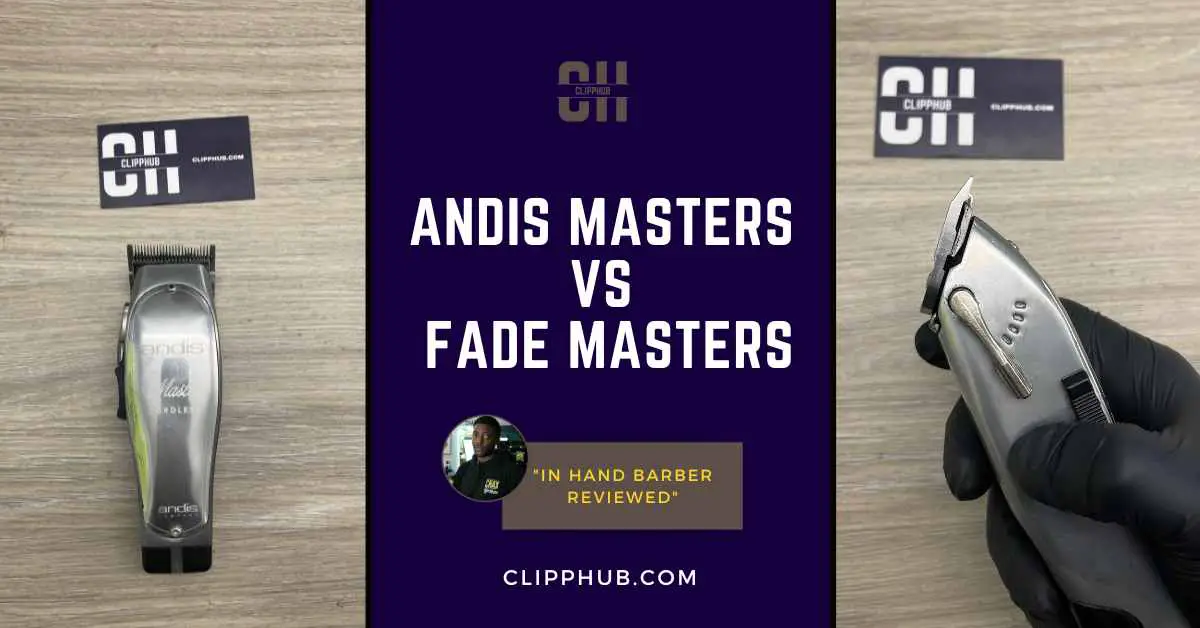 Looking for a guide that takes a deep dive into the Andis Masters Line? 
Well, you're in the right place for the answer!
In this article, we'll be pitting the andis masters vs fade masters
We'll look at what makes each clipper independently so great, what to look for, and what they could improve on so with that said, let's get into it. 
Andis Masters vs Fade Masters
Here's a general overview of both clippers:
Andis Master:
Fade Master:
In conclusion, I believe that both the Andis Master and Fade Master serve their purposes. The choice to select one over the other depends on your preferences and desired styling outcomes.
Let's begin with the overall build of both clippers.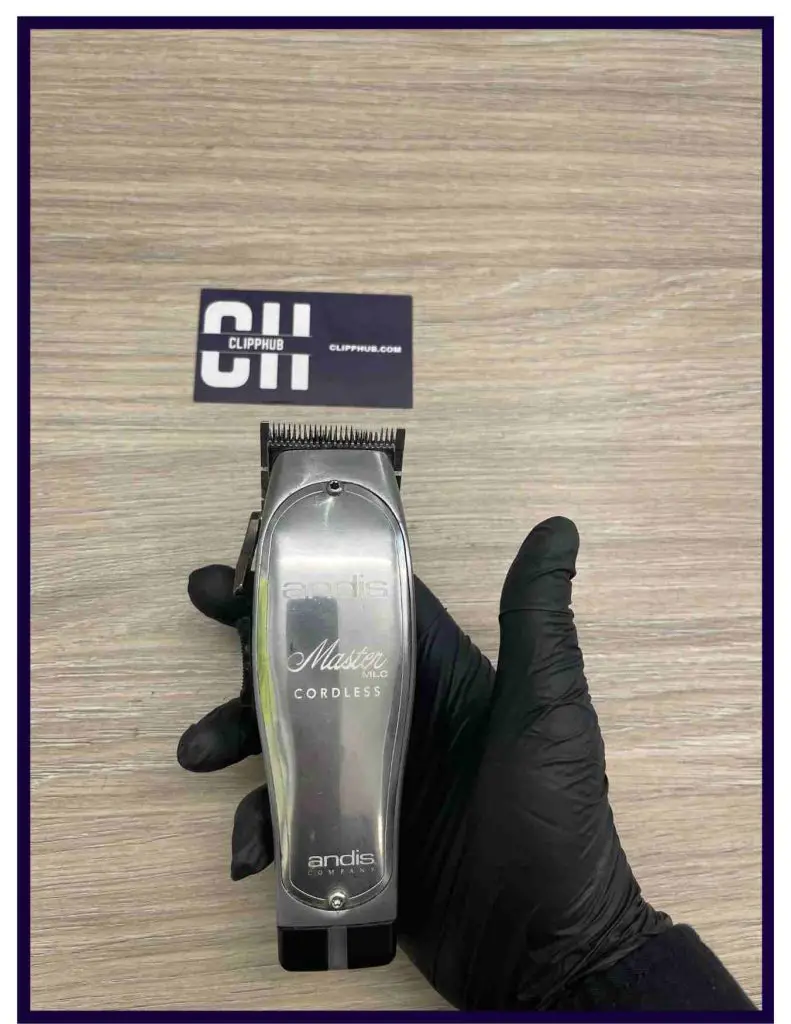 The Andis Master is a well-built professional clipper that I have come to appreciate for its durability and ergonomic design.
The clipper's body is made of aluminium, which gives it a sturdy feel while remaining lightweight enough for my daily use. My hands can easily grip its contoured shape, which allows for comfortable handling during haircuts.
The fade masters also follows the same build so in terms of design so both are pretty equal.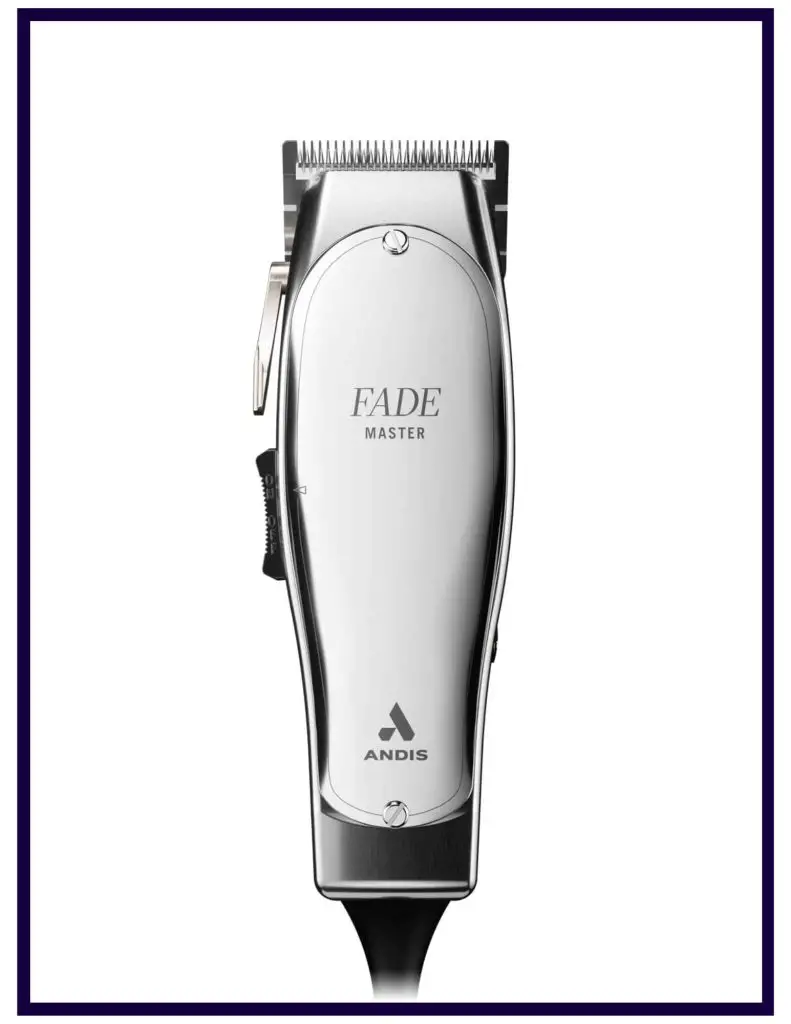 The Master is equipped with an adjustable blade, which can be set from #000 to #1 (0.4-2.4mm) This adjustable blade can handle a variety of haircut lengths, letting me perform many different styles with just one tool.
The blade can be zero-gapped as well for an even and tighter trim. Both clippers can be zero-gapped in general though…
The blade that comes out of the box with the masters is a tapered blade which is a more forgiving blade that comes in a "C" which helps with creating better transitions between guidelines.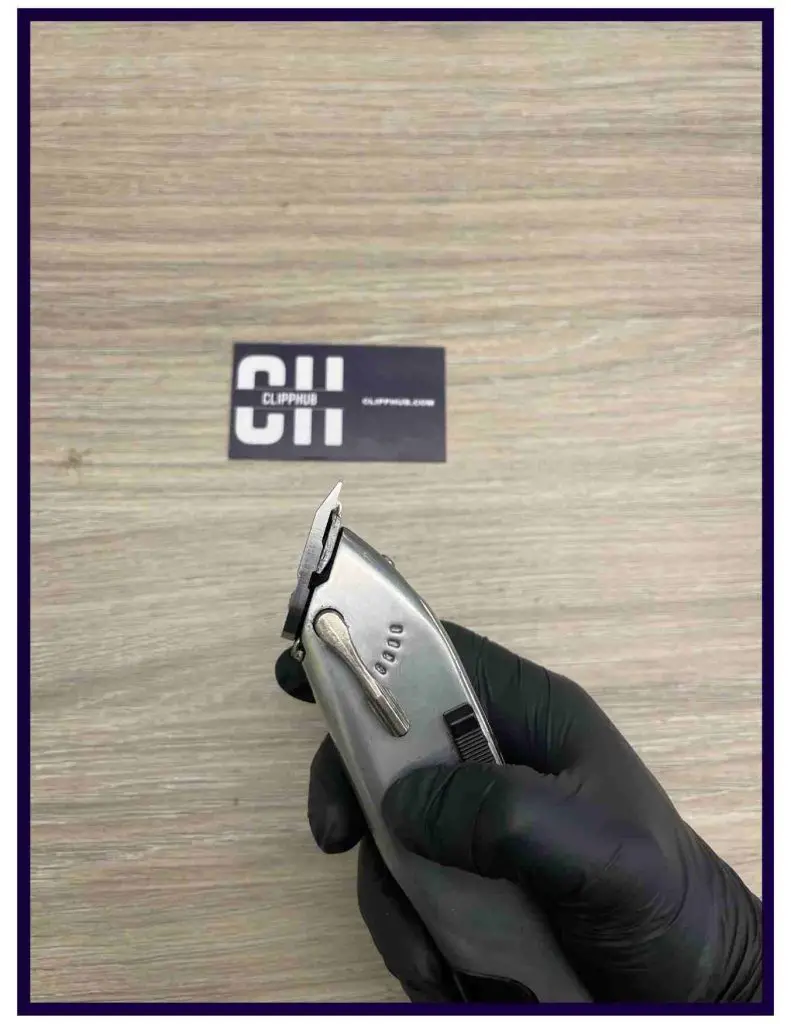 The Andis Master, with its taper blade, is a versatile tool that I often use for various haircuts. Here are some techniques that have served me well:
Tapering: I find the Andis Master to be perfect for tapering haircuts, which require gradual changes in hair length. I start from the neckline, adjusting the blade as needed to create a smooth transition.

Layering: To create an evenly layered look, I use the clipper-over-comb technique. I hold a comb horizontally, placing the hair in between the teeth, then glide the Andis Master along the comb, trimming any excess hair that protrudes from the comb.

Bulk removal: When dealing with thick hair, the powerful motor of the Andis Master allows me to easily remove bulk by using the clippers in an upward motion while adjusting the clipper's blade length accordingly.

On the other hand, the fade masters come with a fade blade that is thinner and gets closer to the skin compared to the tapered blade, however, it does cut more true to length and certainly isn't as forgiving as the taper blade on the masters. 
It cuts true to length so to better control the cutting of the fade masters, it's best you have an idea of how to navigate with a fade blade on your clippers. 
The Fade Master is specifically designed for fade haircuts, and I have found that it performs exceptionally well in this area. Some key techniques I use with the Fade Master include:
Initial guideline: After I have established the desired length for the fade, I create a guideline using the clippers with the fade blade open. This sets the foundation for my blending.

Working in sections: I typically divide the hair into three sections (left, center, and right) to ensure an even cut. I then work my way up, slowly adjusting the clipper's blade for a seamless blend.

Finishing touches: I use the Fade Master blade (which adjusts from #00000 to #000, i.e., 1/125″ to 1/50″ or 0.2mm to 0.5mm) to fine-tune the final details of the fade. This offers precision and gives the client a professional look.

Fundamentally, the Fade Master is better suited for fades and precision cutting due to its finer blade adjustments, while the Andis Master offers more flexibility for various haircut lengths.
But what's great is with both packages, you get the option of swapping between both blades if you come to find you prefer one blade type over the other. 
Andis Master and Fade Master clippers are both excellent choices for barbers. By utilizing these techniques, you'll be able to execute a wide range of haircuts with precision and ease using the Andis Master and Fade Master clippers.
Now onto their power and usability…
Performance and Usability
During my time using the Andis Master, I have found it to be a reliable and powerful clipper that makes my job easier. It's noted for its high-speed electromagnetic motor, which generates 7200 (spm) cutting strokes per minute. 
 Such power enables me to perform smooth and precise cuts on all types of hair and density without a sweat.
It easily clears through bulk with little hair pulling but I would say that the clippers (for a cordless clipper), are on the louder side, but not enough to be a hindrance of any sort. 
On the other hand, the fade masters unlike the masters has a standard rotary motor, these have a huge magnetic motor that pushes out a whopping 14,000spm.
That's expected of a corded clipper, more power output is expected, but when you add the ultra thin fade blade on top, these things can run through hair very easily and would be best in the hand of a seasoned professional. 
When on, they are louder than the masters and when on for a long period of time will heat up quicker than the masters so be sure to oil and give them breaks while in active use. 
But overall in terms of the power output of these clippers, they are sure to cut well and won't lag on power.

What are the compatible guards for Fade Master?
When it comes to using guards on a Fade Master clipper, it's important to know which ones are compatible. In this section, I will discuss the guards that are designed to work well with the Fade Master.
Can I use Andis Master guards on a Fade Master?
I can confirm that many guards designed for the Andis Master clipper can also be used with the Fade Master. For example, Andis double magnetic guards are the best premium guards that you get for both clippers.
---
---
 These magnetic combs hold securely and change out quickly, making them very convenient for creating consistent tapers and fades.
When using guards with the Fade Master, it's essential to ensure that they fit well and provide the desired cutting length without affecting the quality of the fade. These guards are an excellent choice as they offer a set of small and large combs in different lengths ranging from 1/16th to 1 inch.
Unfortunately, the guards are sold separately and not included in the package. In terms of in-the-box value with the masters the masters you get a cordless charger, clipper oil, bruh, and manual, and with the fade masters, you essentially just get the clippers.  So not great on the in-box value but we're here for the clippers so let's round up. 
Conclusion – Andis Masters vs Fade Masters
As I delved into the intricacies of the Master and Fade Master's blades, I uncovered some important distinctions. 
To begin with, the Andis Master Clipper employs a surgical-grade stainless steel blade that's ideal for general cutting, tapering, and detailing. Its flexibility allows it to glide through various hair types smoothly and efficiently. 
On the other hand, the Andis Fade Master Clipper features a carbon-steel Fade Blade designed specifically for precise fading and blending. Its ultra-thin cutting edge enables a closer cut with even greater precision than the Master's blade.
In addition, I noticed that the Fade Master's blade is adjustable, ranging from 00000 to 000 while the Master's blade ranges from 000 to 1.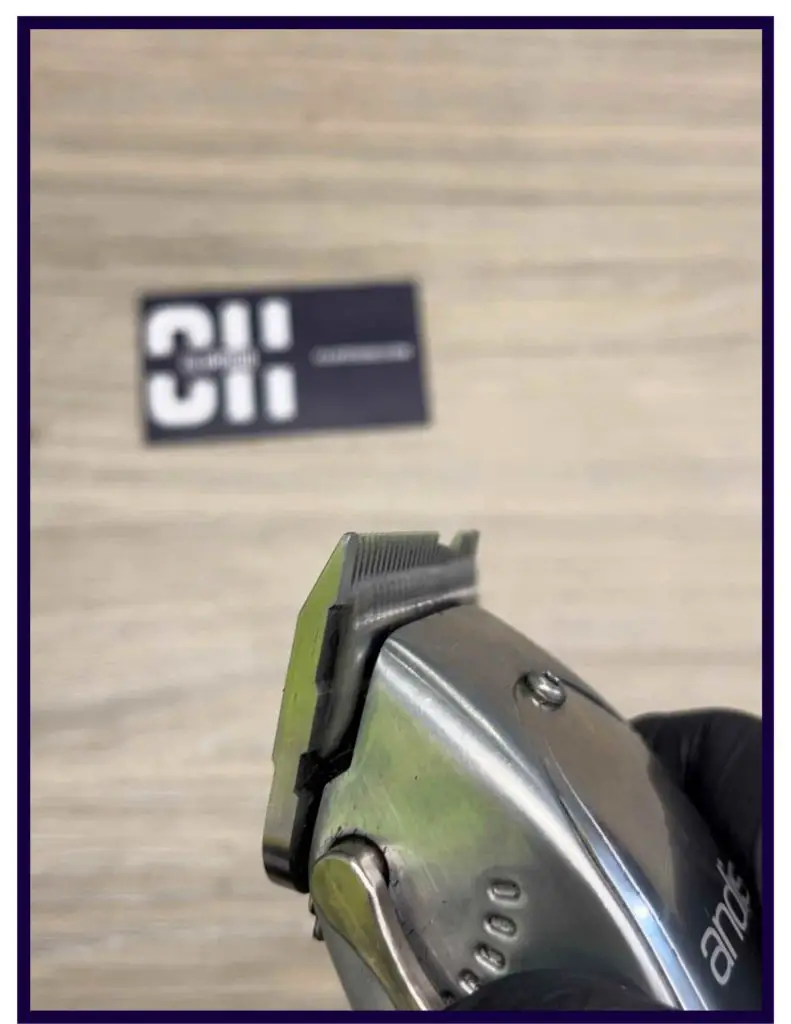 This gives the Fade Master a slight edge in terms of precision and versatility when it comes to shorter hair lengths and intricate fades.
Which is better: Andis Masters vs Fade Masters
When it comes to determining which clipper is superior, it ultimately depends on the needs and preferences of the individual stylist or barber. 
The Andis Master Clipper is an all-around workhorse, offering robust performance and versatility across various hair-cutting techniques. As a result, I find it to be an excellent choice for professionals who require a dependable tool for daily use.
However, for those who specialize in fades and ultra-precise cuts, the Andis Fade Master Clipper might be the better option however it would be best for seasoned professionals as the thin fade and very powerful electromagnetic motor can be a lot for beginners to handle.
 Its tailored design and adjustable blade provide the ideal tool for achieving seamless fades and blending while maintaining complete control and precision. 
In conclusion, I believe it's essential to consider your specific needs and requirements in barbery or hairstyling before settling on the most suitable clipper for your toolkit.
Check them out below:
---
---
If you found this comparison between the Andis Masters vs Fade Masters helpful, check out the other articles below.