A clipper that provides plenty of flexibility to provide a range of cuts essential when choosing a clipper for home use. 
Choose the wrong one, and cutting hair becomes difficult, time-consuming, and all-round frustrating.
You'll be left confused as to why your clippers don't give you the smooth cut you want and burn out faster than average.
Choose the right one, and you'll have the exact cut you want whenever you please:
But only the best hair clippers for home use allow this. These clippers have the ideal build for home cuts and each is unique in their own way.
Want the best for the job?
They're below, take a look.
Best Hair Clippers for Home Use
Best hair clippers for home use
Looking to get the best hair clipper for home use …but still not sure which clipper is best for your specific needs?
That's understandable.
Not many do.. and sadly not many care.
Most clipper owners put up with whatever machine they currently own and can only pray it gives them cut they want when they need it most.
And Shock.. it never does.
Their clippers "work" for a little bit the die off a few months later, leaving them confused and a little messy as the cuts weren't too good anyway. Sad.
But… on the othe side, there are others who know exactly what to expect from clippers, what they'll provide.. and they're always satisfied.
You see…
There's a reason some clippers owners are able to experience excellent cutting performance from their clippers.
It's not steady hands, it's not about skill and it's not luck.
They use a specific set of factors that guarantee they make the correct clipper choice – one that cuts like a dream, leaving them fresh and well-groomed all from the comfort of their home.
What are these factors? 
Well, it depends on what you're looking for…
Some of us want a clipper with enough power to tackle bulk hair.
Others want a simple clipper to help them get the hang of fading and some want cliper to take their fage game to new levels.
Regardless of what you're looking for, the most IMPORTANT thing is the hair clipper you select for the job.
Here at ClippHub, we've handpicked a range of clippers – along with detailed (but simple) descriptions as to why each would make a great at-home clipper. 
Need some more insight it each?
Read on.
Best at Home Hair Clippers
Best Home Hair Clippers
If you simply want a trial and tested clipper that does it all… then all you need are the seniors.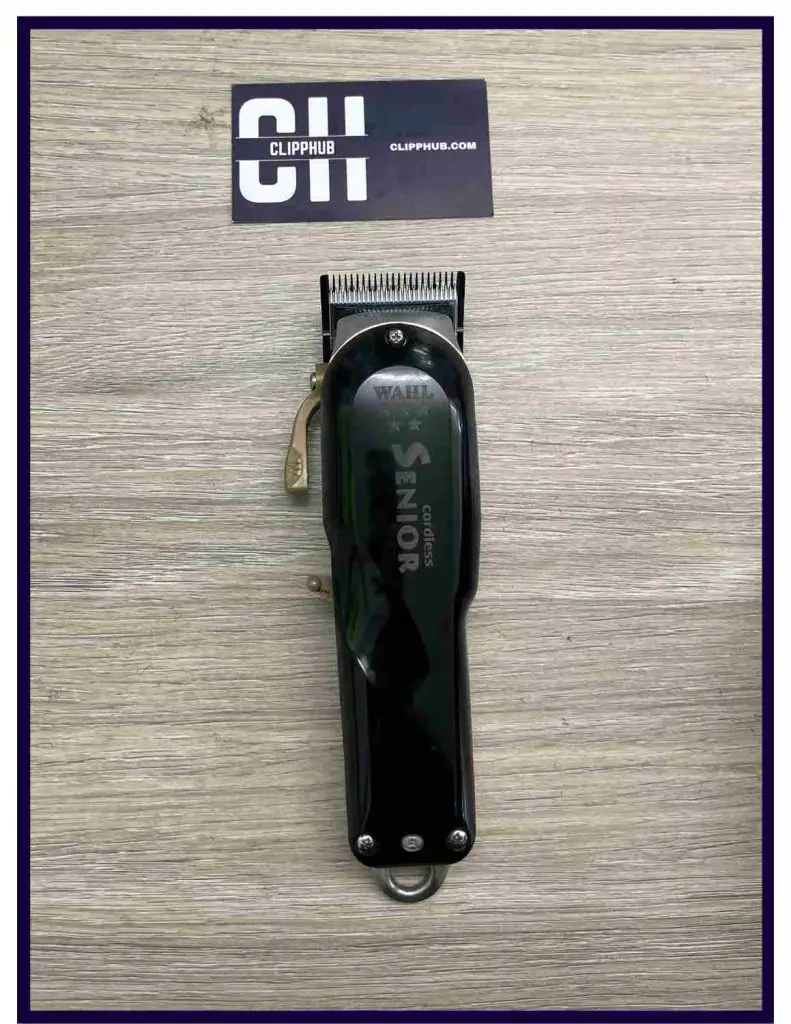 You've probably heard about these clippers and for good reason, they're tried and tested and have been
The 5-Star Cordless Senior Clipper is a clipper engineered for barbers but due to its seamless efficiency and robustness, it's a clipper that can easily be used at home and the performance doesn't change.  
 The Wahl Seniors have a 6900 rpm motor, which is the strongest rotary motor clipper from Wahl. This means that they can cut through thick, coarse, curly, or fine hair without pulling or snagging.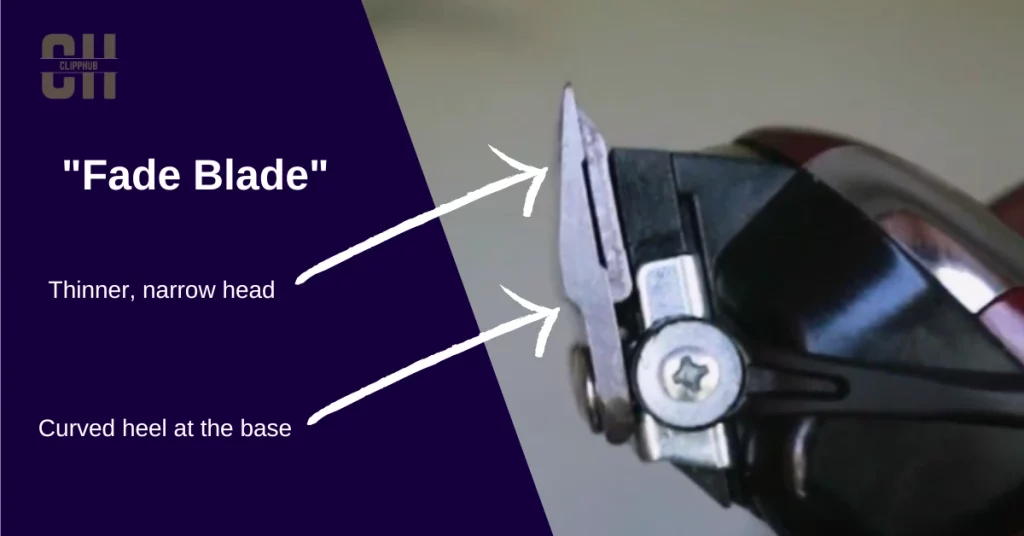 They also have a thin fade blade that cuts closer to the skin and that can be adjusted with a thumb lever helps you achieve different lengths and styles. You can creates seamless blends through both hard and soft lines. 
What's even better is you can zero gap the blade for closer cutting – but I don't even think it'll be nesseary. The blade is alos made of stainless steel, which is rust-resistant and long-lasting.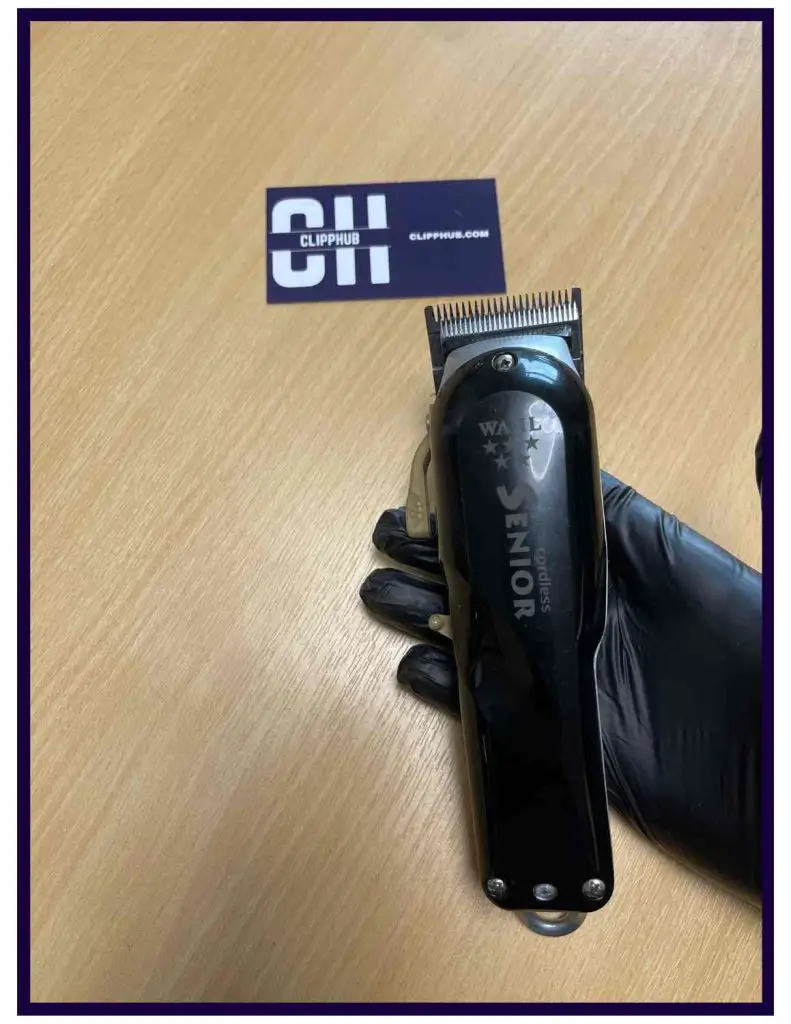 The Wahl Seniors have a high-impact, durable metal case that gives them a sturdy and weighted feel. T
They fit comfortably in your hand and give you more control and stability.
They also come with a wide range of accessories, including a recharging transformer, a styling comb, oil, a cleaning brush, an operating instruction, and a red blade guard.
The Wahl Seniors have a lithium-ion battery that gives you 70 minutes of cordless use from a 70-minute charge.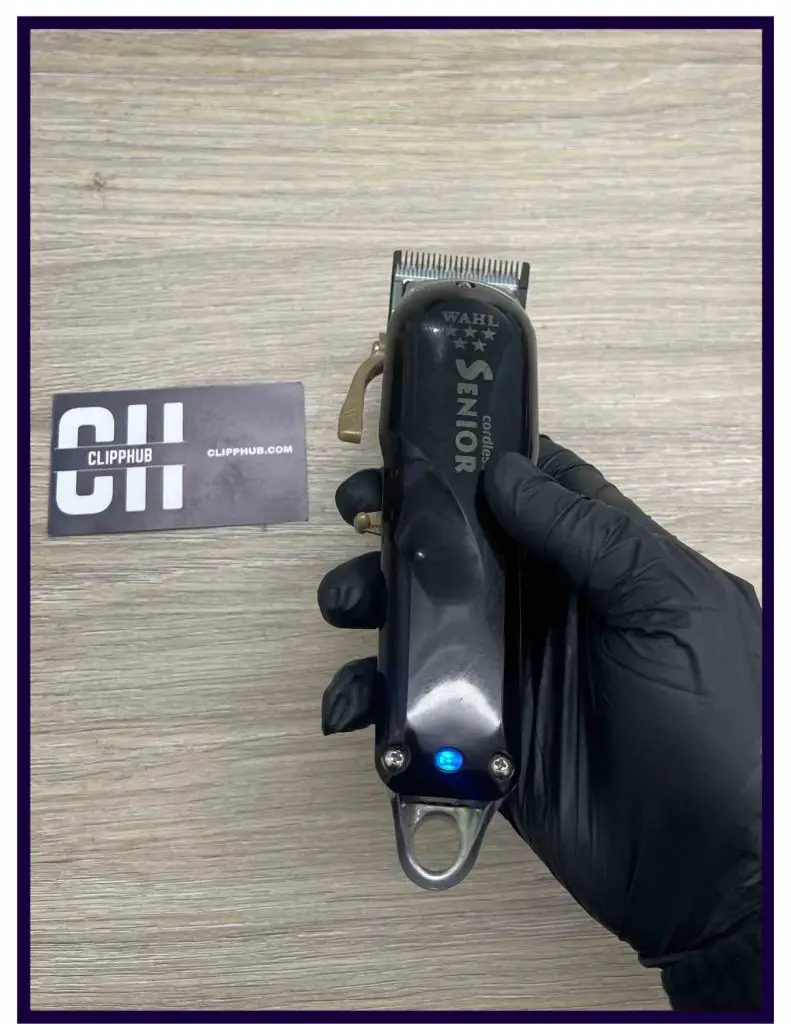 This is enough for most home users, but if you need more juice, you can always plug in a Tomb 45 battery to add another 30-45 minutes of run time. You can also use the clipper while it is plugged in for continuous power.
---
---
The only thing is you might have to get used to the power, for beginners who are just getting into using clippers or practicing, the clipper does have some kick to it, so at first it might feel buzzy in hand. 
But once you get a hang of the Clippers as a whole, you'll love the way they cut. 
"This is the best clipper on the market. I found it a bit heavy and unwieldy for my use on myself. Foir a barber or stylist, this perfect."

Review

If you are looking for a beginner clipper that can help you master the art of fading, you should consider the Wahl super taper.
This is a corded or cordless clipper that is designed to make fading easy and fun. Here are some of the features that make this clipper stand out: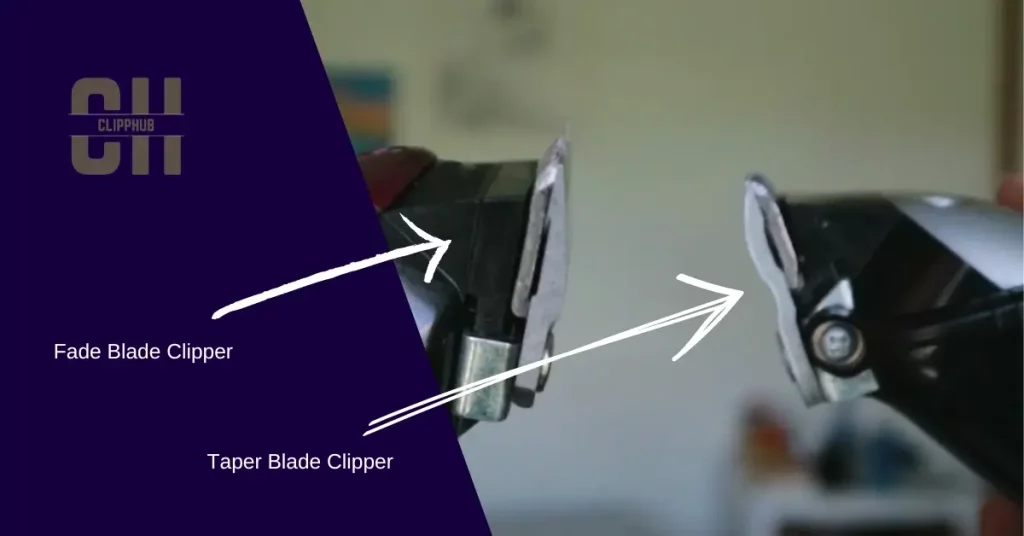 It features a tapered blade as supposed to a fade blade found on most cordless wahl clippers. 
The Taper Blade is also the thickest of all blade types, which makes it the most forgiving blade… 
Meaning it doesn't just rip through hair the second you place the blade against hair. 
It's also easy to control and work with as the blade naturally has a curved C-shape. This allows you to use a scooping or rocking motion to fade your hair, which is the proper technique for achieving to quality cuts.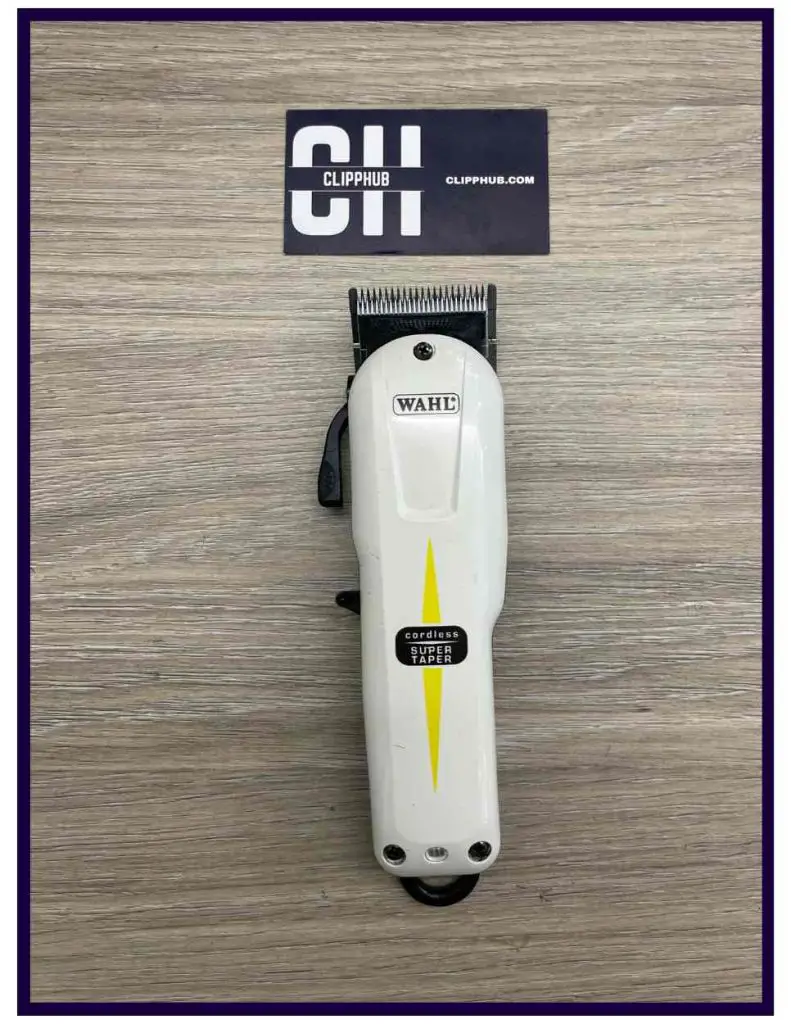 The motor on the clipper is moderately powerful too and provides your blades plenty of power to easily slice through bulk hair (though it isn't on the level of the seniors). 
These clippers run for a respectable 90-minute run time from a 120-minute charge time.
The Wahl super taper comes with a complete package that includes everything you need to start cutting your hair at home. You get a blade guard, four attachment combs (grades 1-4), a small flat top comb, a cleaning brush, clipper oil, a transformer, and an instruction booklet.
Overall, the wahl super taper is the best beginner clipper to practice fading and just all around one of the best clippers to have at home. 
With all these features and benefits, the Wahl super taper is the best beginner clipper for fading and one of the best clippers to have at home.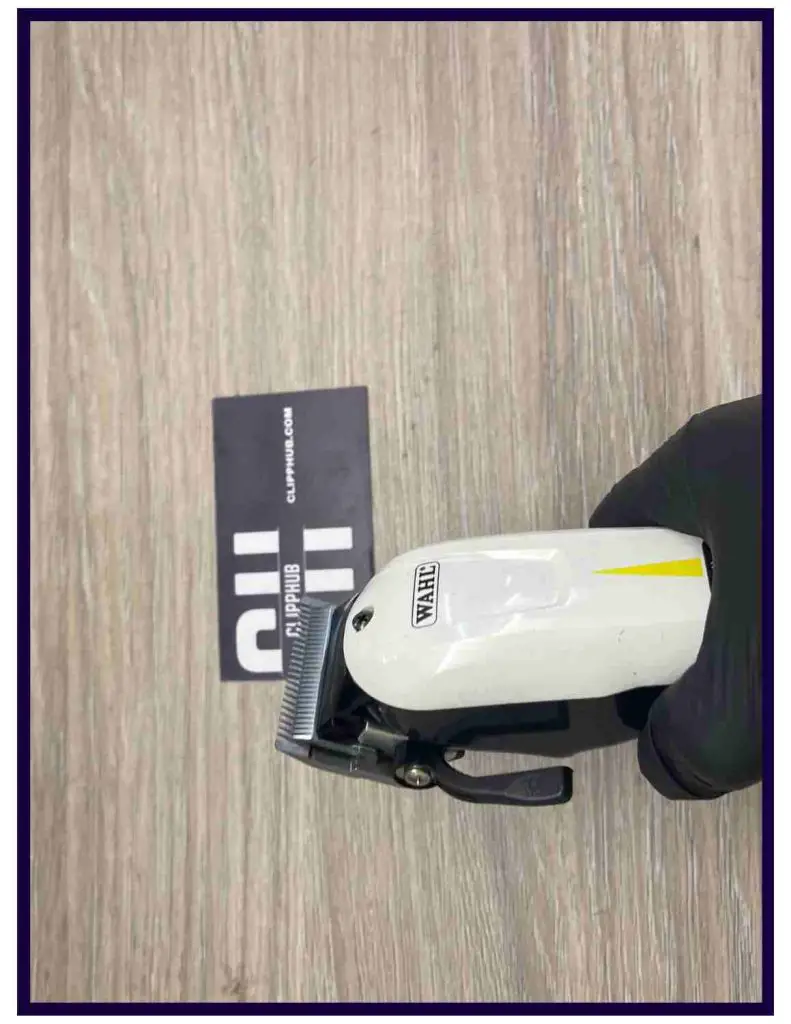 It is easy to use, comfortable to hold, and precise to cut. It may not have the bells and whistles of some other clippers, but it delivers on quality and performance. You will be happy with the results you get from this clipper.
It may not have the power of the seniors or the closer cutting abilities of the magic clip but for the type of cutting it provides, you'll be happily satisfied with the full package received. 
It's suprise why barbers have this taper blade clipper in their arsenal. You should too if you looking to start taking your cuts a bit more seriosly.
Best At Home Fading Clippers
This one is for those who want to take their smooth fades, one level higer. The wahl magic clip is the best clipper line for this task.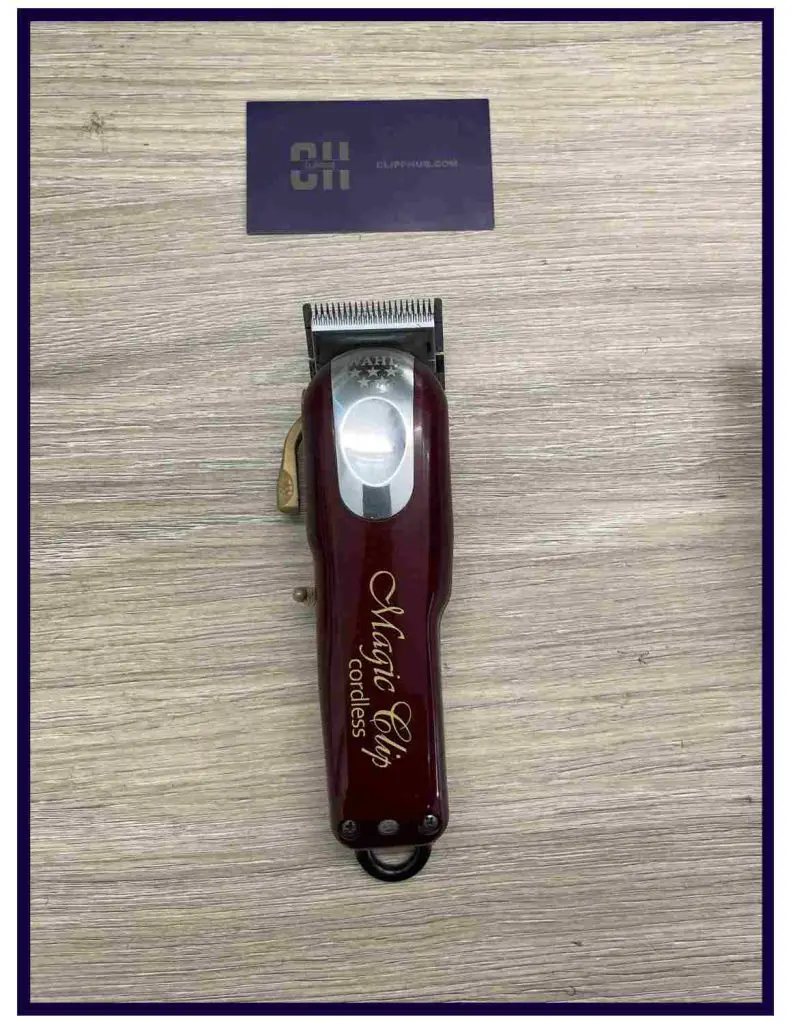 This is because the magic clip features a fade blade, the opposite of the taper blade, (similar to the seniors and Lumuiral). It's thinner, which allows you to cut hair a lot closer.
But what truly sets this clipper aside from the rest is the wahl patented staggertooth cutting blade.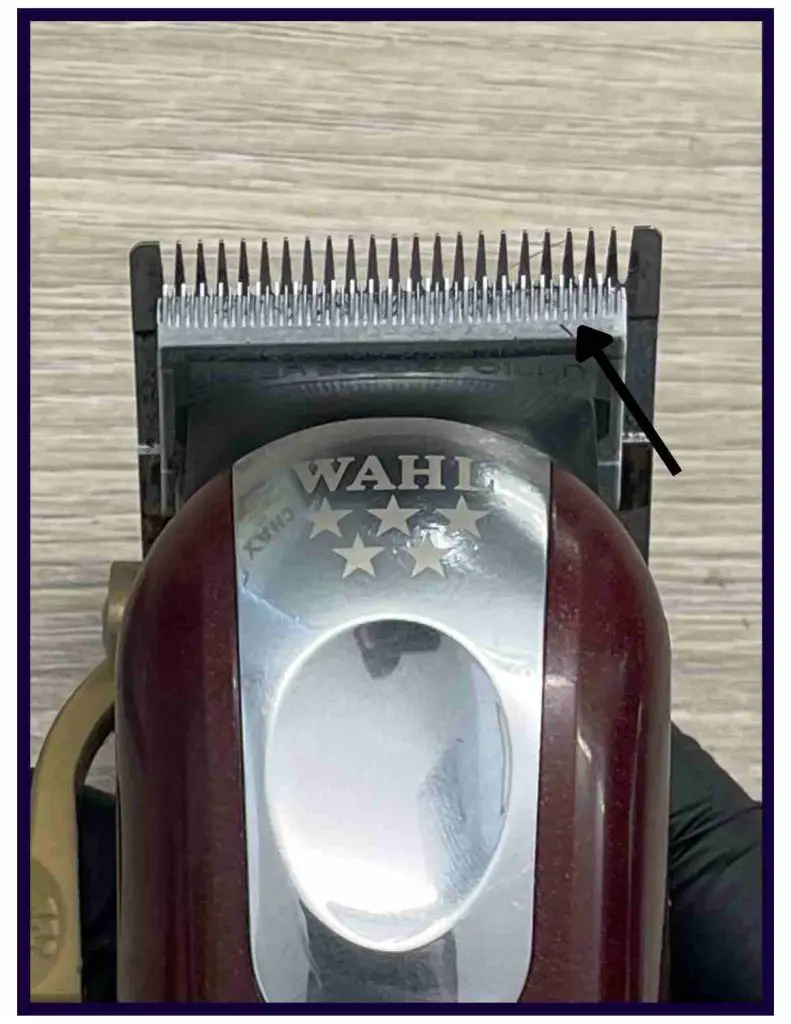 This blade has varying lengths meaning hair that passes through this blade gets both a short and long cut meaning when fading with the right technique, you end up with a smother more texturized fade. 
The blade also has crunch blade technology which ultimately means you can literally hear these clippers as they cut through the hair so you know exactly when you've reached or are going past a guideline. 
When you pair both these types of blades together, you can see why these are the best types of fading clippers as no other clipper has this type of setup.
The clipper features a powerful motor that provides smooth and precise cutting performance. 
Though it's not as powerful as the 6900 rpm motor found on the seniors, it runs at  6100 rpm which isn't too fast meaning this clipper is forgiving in that sense but it does also mean it's not quite the best clipper clearing bulk (though it can still do it).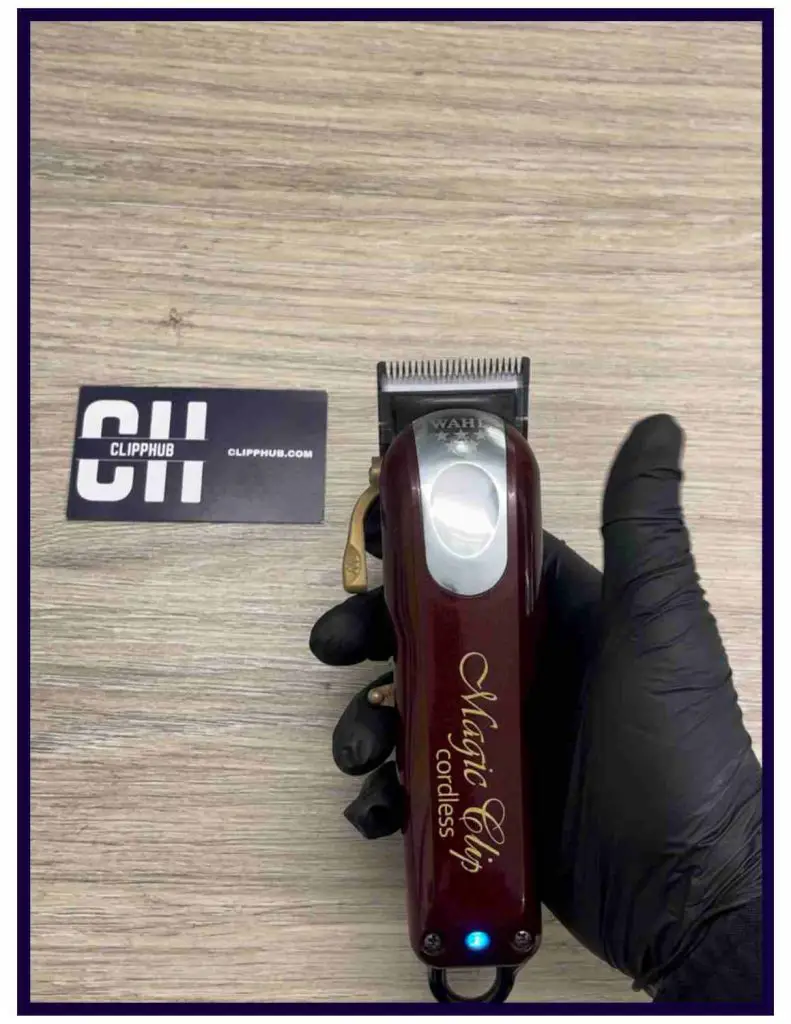 The Wahl Magic Clip cordless hair clipper is also very versatile. 
It comes with accessories including 8 guards, a cleaning brush, and oil. This makes it ideal for use on all hair types and lengths.
The clipper has a lithium-ion battery that provides up to 90 minutes of cordless runtime – which isn't great but for one of at-home cuts, it's more than enough. And as I said previosly, you can always add a tomb 45 battery to take the battery life up a level.
It has an ergonomic design that is comfortable to hold as it has that "classic clipper build" and The clipper is also very lightweight, which makes it easy to maneuver around the head.
Overall a well-rounded and premium clipper but….if you do want to get that missing power and an even more premium look with even better cutting ability, get the premium wahl magic clip below:
This clipper falls into the more profesional real, of clippers.. but if you want to REALLY test yourself, you can give them a go.
And, if your interested in professional grade clippers as a whole, check this article below:
"Great clippers, don't get too hot and battery last a long time between charges"

review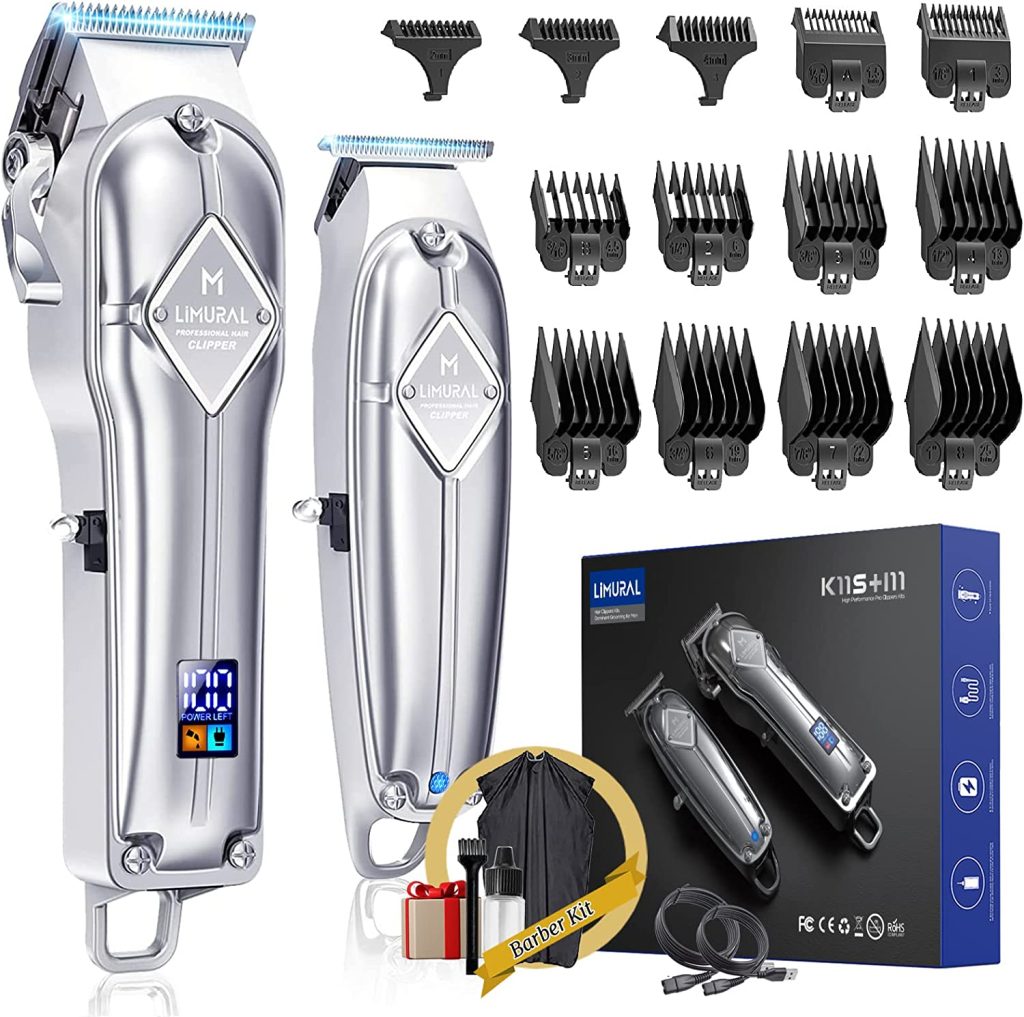 The Limural l Hair Clippers and Trimmer Kit is one of the best budget cordless hair clippers available in the market.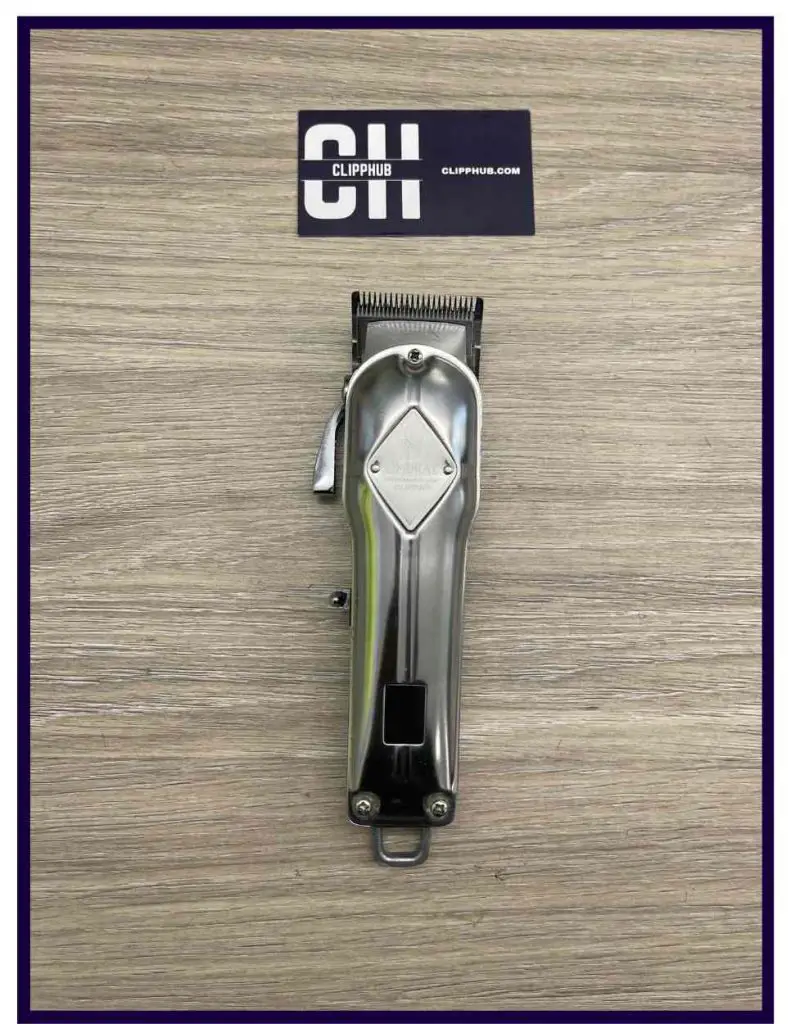 It is a clipper that is designed to deliver outstanding performance. 
It comes with both a stainless steel fade blade as well cutting blade. 
Both blades are rust-resistant and both (safely) get close to the skin and help you cut with maximum precision with little hair pulling.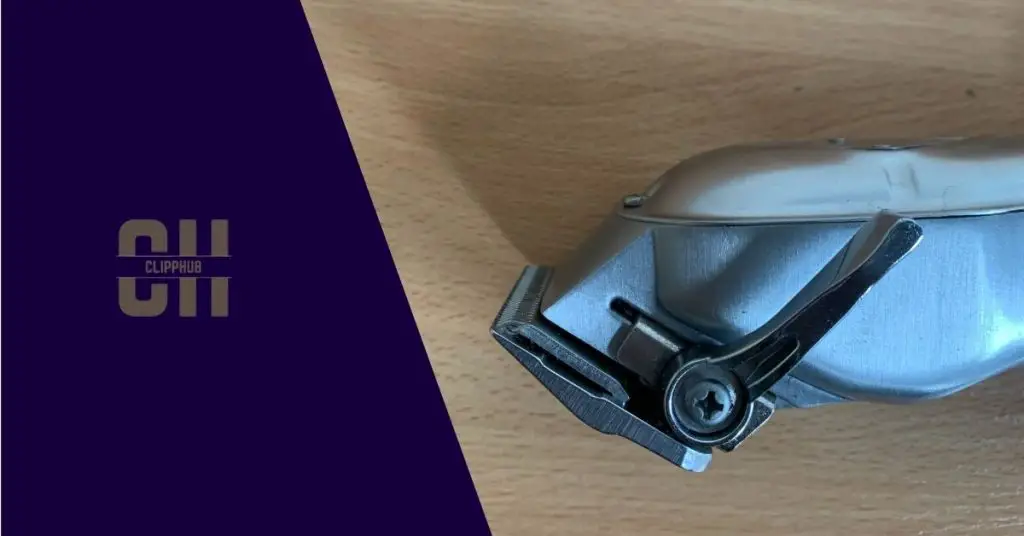 The clipper features a fairly powerful 6000 rpm motor that provides the blades with swift and very quiet operation. 
It comes with a range of accessories including 13  attachment combs, a cleaning brush, and oil. This makes it ideal for use on all hair types and lengths.
One of the standout features of the Limural Hair Clipper and Trimmer Kit is its long-lasting battery life.
The clipper has a lithium-ion battery that provides up to 240 minutes of cordless runtime. It also has a quick charge feature that provides 2 hours of runtime with just a 1-hour charge.
This clipper is also very easy to use.
 It has an ergonomic design that is comfortable to hold and use for extended periods of time. The clipper is also very lightweight, which makes it easy to maneuver around the head.
And to top it off, it also comes with a zero-gapped trimmer. 
It may not last as long overall as the other other clippers as I've seen this burn out when CONSTANTLY used, but when used sparingly you can certainly get a good few years out of these clippers as long as you maintain them well. 
What more could you want from a clipper kit for home use?
"Super sturdy and great quality. Love that it has two sizes. Sharp blades for good accurate cuts and beard trims. Have had other brands in the past, but this is superior to any of the others Ive purchased. Great price too."

Review
Buyers Guide 
Now when looking for hair clippers you can use at home, there are some things you may want to consider just to make sure the clipper you choose has the components it needs to perform to the level you want. 
Corded vs. Cordless Clippers
Corded clippers offer consistent power but may limit mobility due to the cord's length.
Cordless clippers provide more freedom of movement but consider the battery life for extended use.
Decide which type of clipper would work best for you to begin with. 
Motor Type
Look for a clipper with a powerful motor. Rotary motors are ideal for thick, coarse hair, while pivot motors work well for general use.
Magnetic motors are suitable for light to medium hair types.
The motor type doesn't matter too much, just make sure the power output provided is enough to cut the type of hair you'll be working on. 
Adjustable Blade Length
Clippers with adjustable blades offer versatility for various hairstyles and cutting lengths.
Depending on what type of hair you'll be working with, you may need a clipper with longer cutting so you get the full flexibility to try new cuts and don't feel restricted by your clipper. 
Attachments and Comb Guides
Check for included comb guides or guards that allow for precise hair length adjustments and a variety of cutting options.
Make sure the clipper you purchase come with compatible guards that will fit that clipper model specifically and enable better cutting ability. 
Ergonomics and Weight
Choose a clipper with a comfortable grip and a manageable weight to reduce hand fatigue during prolonged use.
You don't want your clippers pressing weighing on you or causing fatigue. You also want a clipper that feels well in hand and allows you to 
Battery Life and Charging Time (for Cordless Clippers)
If you choose cordless clippers, check the battery life and charging time to ensure they suit your needs.
Opt for a longer battery but if you're only going to be using your clippers here and there, the battery isn't too important, just make sure it's sufficient for the goals you aim to achieve with your clippers.
FAQ 
How To Use Hair Clippers At Home
Conclusion
In this article, we went over the best hair clippers for home use. 
We discussed went over how each clipper excels in its own unique way and why these clippers below are the best for the task at hand.