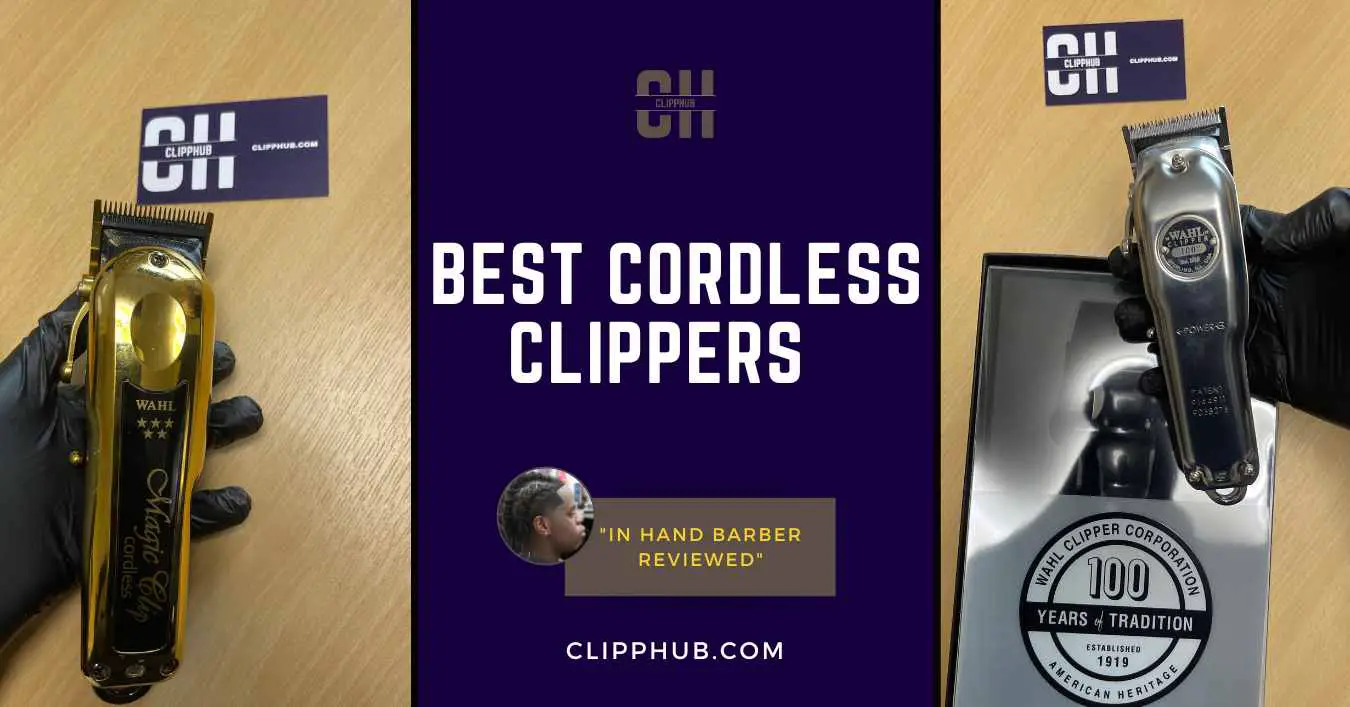 A clipper that provides supreme wireless operation is essential when choosing a cordless clipper
Choose the wrong one, and cutting hair becomes a difficult and time-consuming operation.
You'll be left with wrist strain, wonky fades and constantly dying batteries.
Choose the right one, and you'll produce sharp cuts like this…
But only the best cordless clippers allow this. 
Want one of the best clippers for the job?
The best clippers are listed below. Check them out.
Best Cordless Clippers
Best wireless clippers
Key Takeaways:
Choosing the right cordless clipper ensures sharp, professional haircuts without wrist strain and dying batteries.
Wahl 5-Star Seniors is the top pick for overall performance and versatility.
Babyliss Pro Fx stands out as the best professional-grade clipper, known for its power and precision.
Gold Wahl Magic Clip is the premium choice, offering advanced features and exceptional battery life.
Before purchasing, consider factors such as clipper type, battery life, motor power, blade quality, and brand reputation.
Best cordless clippers
Looking to get the best cordless clippers on the market… but still not sure which clipper is best for your specific needs?
That's understandable.
Not many people know, and not many care.
Most clipper owners use whatever machine they have and hope it gives the cut they want.
But they rarely ever do. This is because they don't know what to look for in a clipper.
However… there are a few who know exactly what to expect from clippers, and they're always satisfied.
You see…
There's a reason some clipper owners can experience excellent cutting performance from their cordless clippers.
It's not steady hands, it's not about skill and it's not luck. 
They use key factors to choose the best clipper, ensuring a great cut and groomed look.
What are these factors? 
Well, it depends on what you're looking for…
Some of us want a cordless clipper with super long battery life.
Others want Professional grade clippers used by only elite barbers and some just want a budget pair that will do the bare basics.
Regardless of what you're looking for, the most IMPORTANT thing is the hair clipper you select for the job. 
At ClippHub, we've chosen top cordless clippers and provided simple descriptions for each.
Need some more insight it each?
Read on.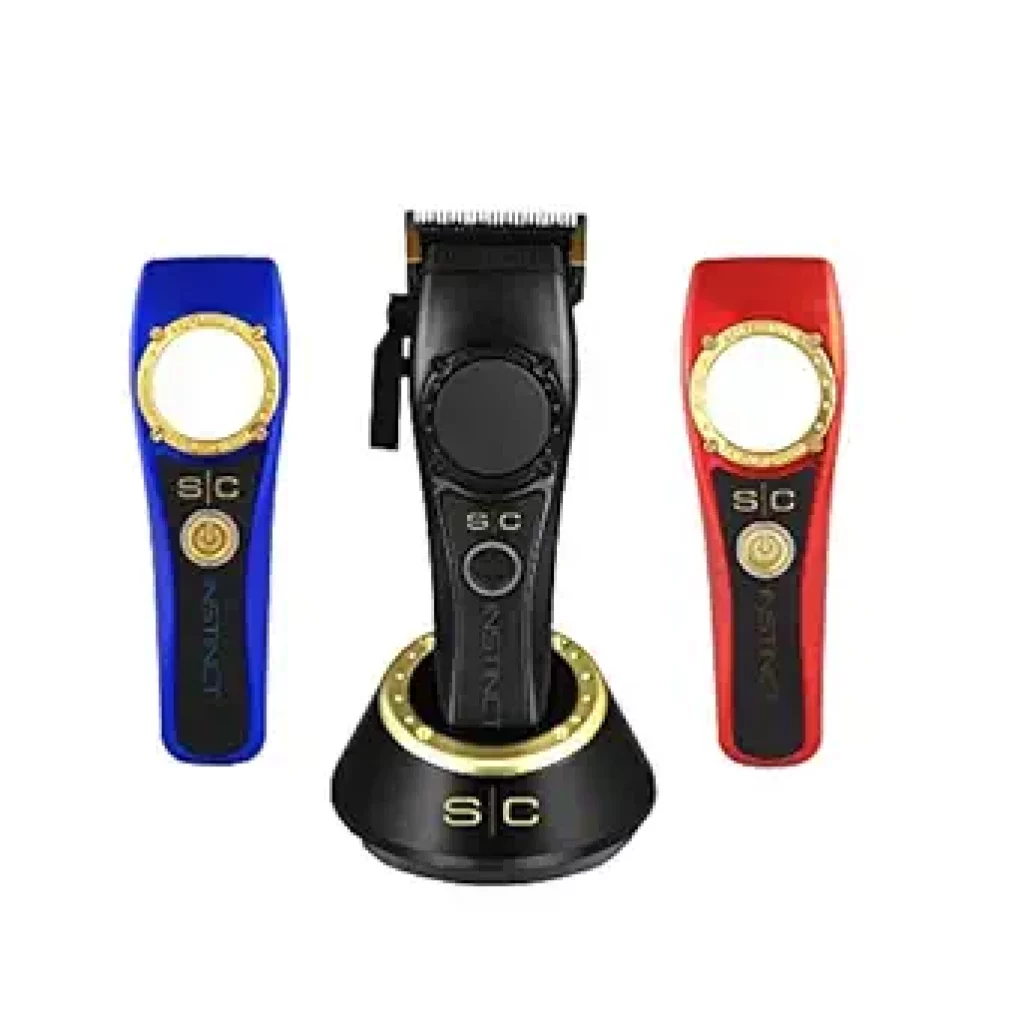 Now the clippers on this list are great in their own way.. but this clipper simply stands in a league of it's own.
Here's why.
The Stylecraft Instincts is a professional-grade, cordless hair clipper that uses a vector motor. This is what sets this clipper apart from the rest.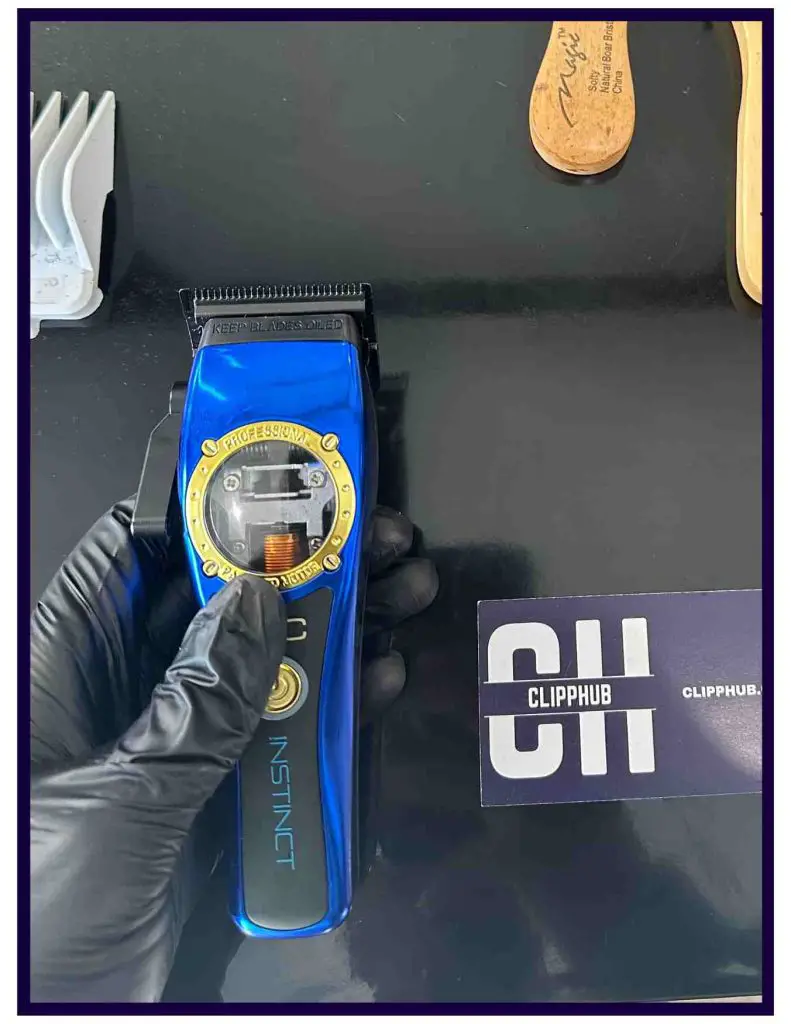 The motor runs at 11,500 strokes per minute and comes with an intuitive torque control feature that detects resistance and adjusts torque accordingly.
So if you have some tough bulk hair you have to run through, instead of your clippers struggling like some other clippers on this list… It actually picks up power to match the resistance and easily shreads through hair. It handles all hair types and let's make this clear 11,500 rpm of power is A LOT of power so in terms of power you'll have no power.
But what also makes these clippers great is the fact that they are ELITE fading clippers.
How?
It's all in the blade.
The clipper is fully adjustable and can be zero-gapped for the closest cut and finish. It comes with a Black Diamond Carbon Faper fixed blade and a Black Diamond Carbon DLC deep slim moving blade.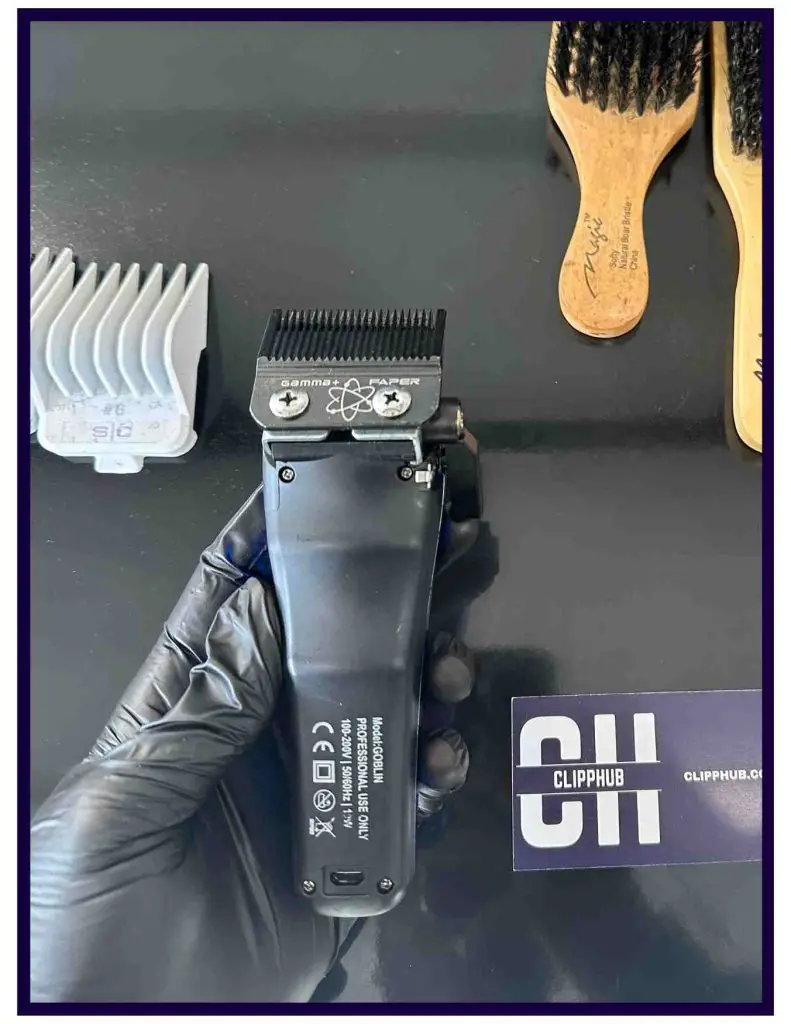 The Black Diamond Carbon DLC Faper fixed blade and Black Diamond Carbon DLC shallow tooth 2.0 cutter are assembled with the vector motor. This combination is great for superior blending, fading, and bulk removal. The Black Diamond blades stay sharper longer, run cooler, and are rust impermeable. This blade duo performs smoother and more efficiently with audible "crunchy" cutting.
Basically one of the best built blades on the market to cut through bulk without wearing and produce some smooth, texturized blends.
AND.. on top of all this, it has one of the LONGEST battery lives you could find on a modern day clipper.
The clipper is equipped with a Lithium-ion battery that delivers up to 4 hours of run-time with a 2-hour recharge. Some well know clippers struggles to reach 90 minutes, let alone 4 hours.
But… while the clipper do charge rather quickly, if you used the battery for a full 4 hours, it can and at times take longer than 2 hours to charge itself back up. – So try to keep it on the stand when not I'm use.
Speaking of the charging stand.. That one of the MANY tools that come in the clipper package.
The package includes the hair clipper, 8 white magnetic guards, blade cover, stretch bracket, Micro-USB cord, charging stand and cord, cleaning/maintenance kit and screwdriver, and 4 extra screws as spare parts.
It comes with 3 modular body kits with transparent motor showcase option along with assorted click or floating taper levers options. Once turned on or while charging, the power button will illuminate in blue.
The guards that come with this clipper go as such: included along with 8 White double magnetic guards (#0 (1/16") #1 (1/8'') #1.5 (3/16'') #2 (1/4'') #3 (3/8'') #4 (1/2'') #5 (5/8'') #6 (3/4'')
Talk about in box value… It gives you ALL you need to maintain the clipper and more.
To top it all off, the Stylecraft Instincts is one of the smallest, lightweight clippers on the market. It wraps around the hand well well and is highly adaptive.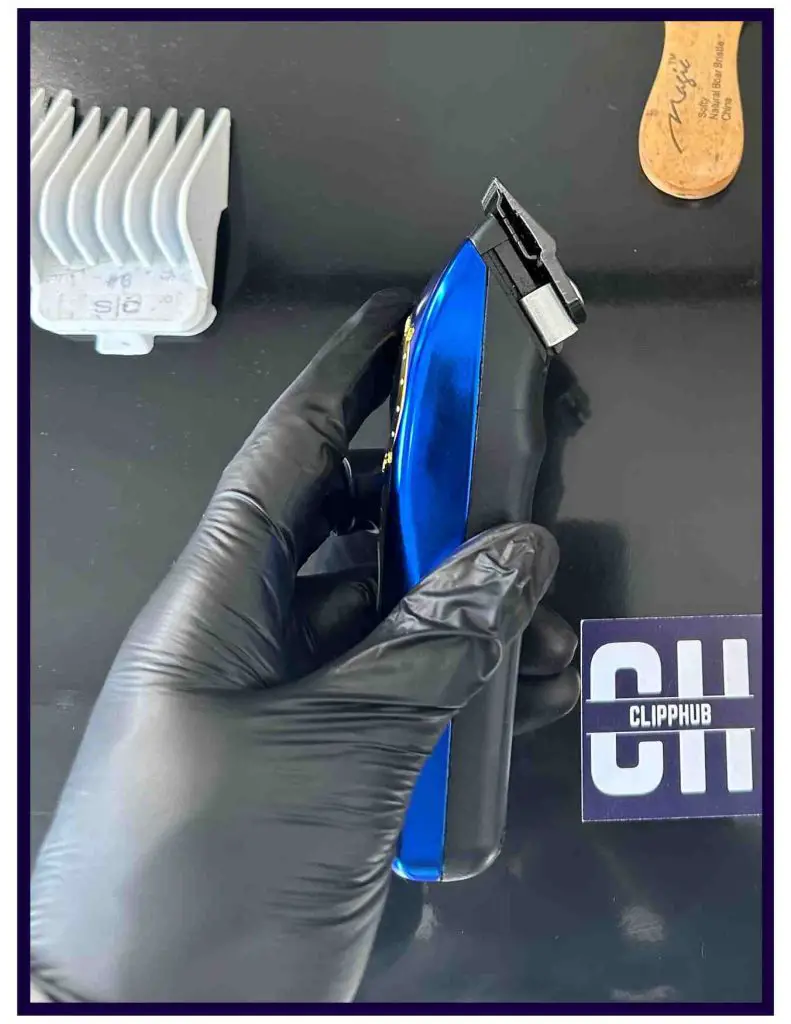 It doesn't come cheap but It is THE best Cordless clipper overall and should be at the top of your list if your purely after the best!
"I bought these because I needed a new pair of clippers that were cordless and that actually worked well. These do just that. They are zero gap and work great! I would recommend these. They do a great job on zero fades and cutting right through hair like butter."

Review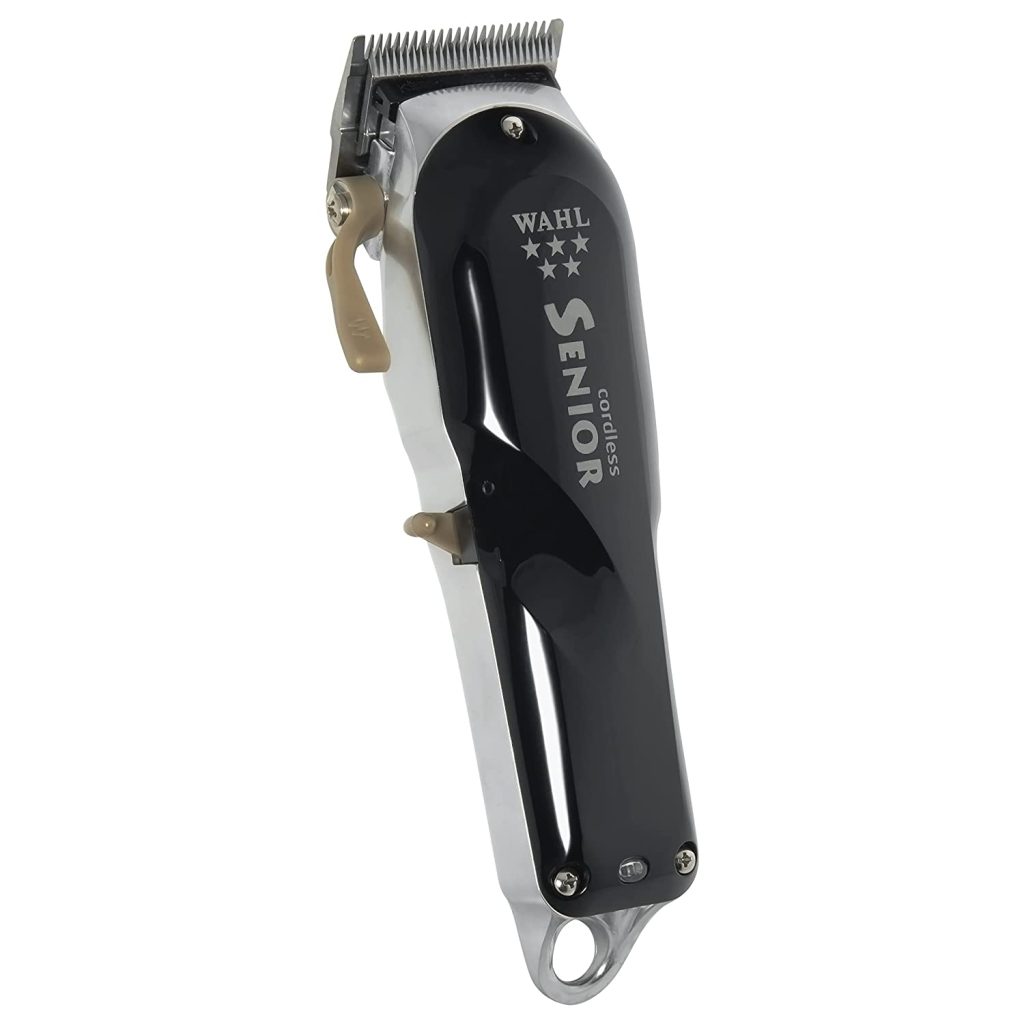 Best value cordless hair clippers
The 5-Star Cordless Seniors is a clipper engineered for professional and personal use and is built to deliver sharp performance on demand. 
This clipper is specially designed for traditional tapering and fading, precision fades, bulk hair removal, and clipper over comb work – basically the whole lot!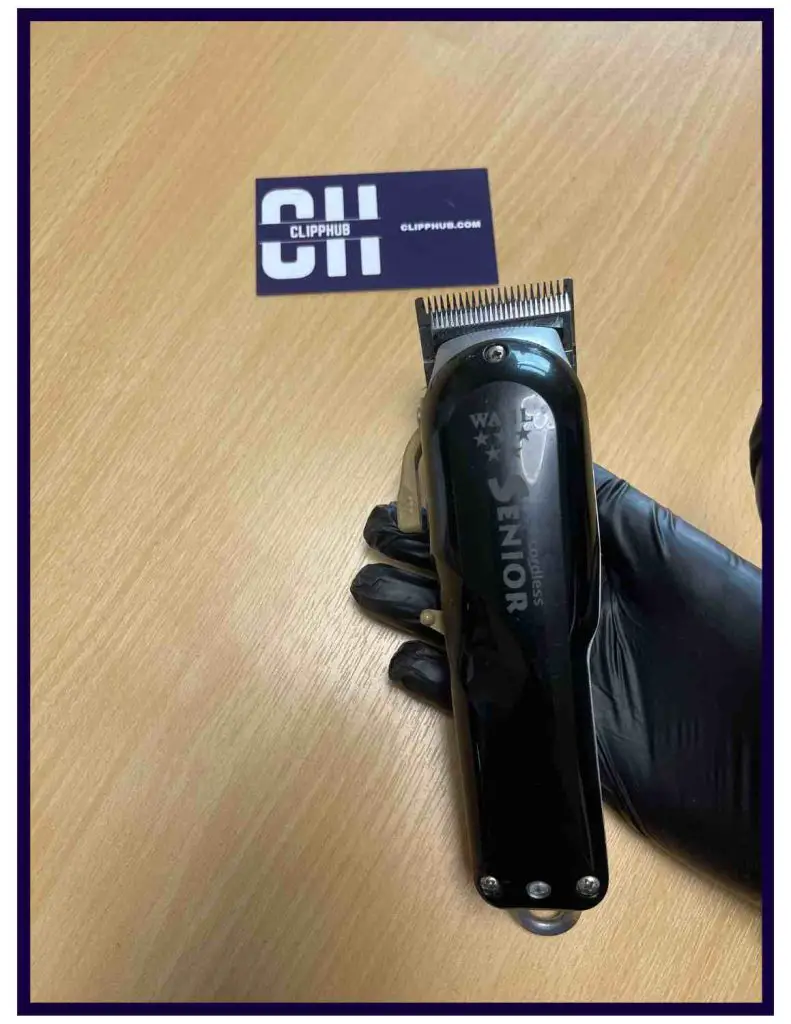 The clipper itself is housed in a high-impact, durable plastic case and it comes with a  wide range of accessories. 
This includes  3 premium Wahl guards, a styling comb, oil, a cleaning brush, an operating instruction, and a red blade guard, all of which guarantee professional quality. 
It features Wahl's most powerful 6900 rpm rotary motor (Wahl's strongest motor to date). It makes a great clipper for men looking to cut their hair low without struggling. When going up against thick hair, these are ace. And… a lithium-ion battery with a 70-minute run time.
The battery isn't amazing and I would say this is the only negative about this Clipper model.
But with a Tomb 45 battery, you can add on another 40 minutes of cordless run time meaning you can use these for longer.
---
---
The clipper comes equipped with a stainless steel fade blade which aids in providing precision fading as well as lasting longer and having rust-resistant properties.
You can also zero-gap the blades for ultra-close cutting and edging. 

While the classic seniors are good, the limited edition version is even better, especially for barbers.

To give you a quick summary.. when comparing it to the regular seniors, it comes more durable, comes with more premium guards, has sharper blades, comes with a charging stand… and has a better battery life overall.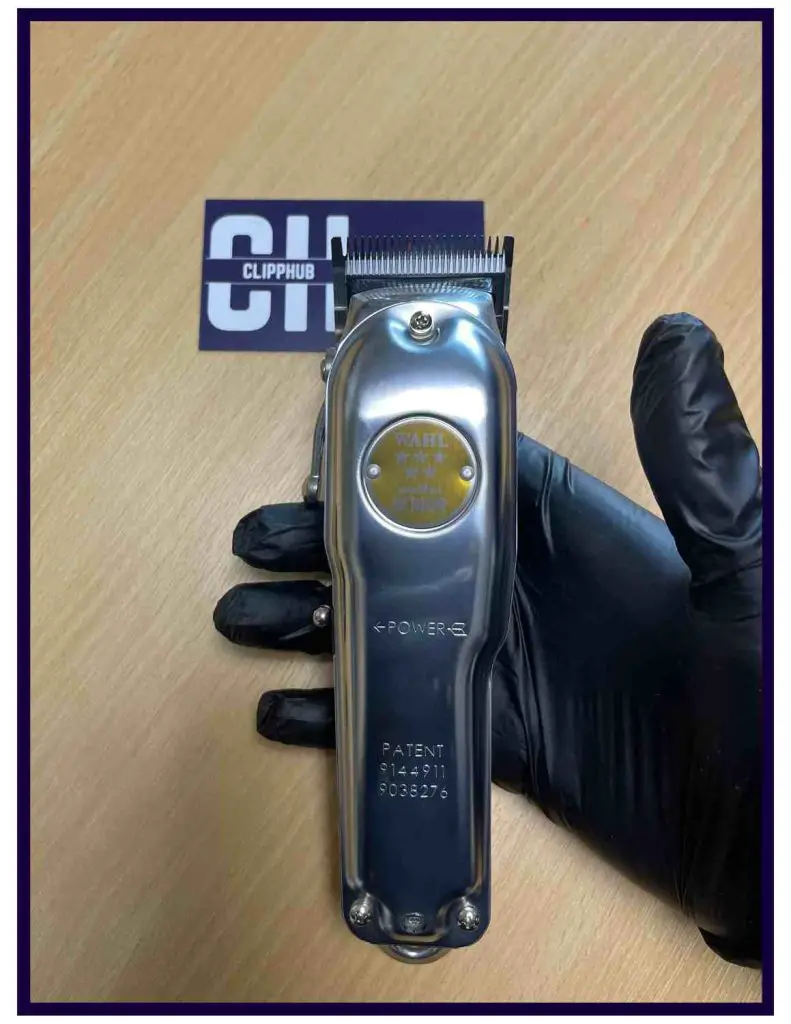 You get a lot more but it does come at a higher price and comes slightly heavier. I like the extra weight because it gives the clipper some base and that helps with my control.

But If you're a professional and wish to go one level higher, get your hands on these!
But if you're just looking for a solid all purpose cordless clipper the regular seniors overall are still the best cordless clipper all round.

Whether you are a barber, a stylist, or a home user, you will love the versatility and quality of this clipper.
"This is the best clipper on the market. I found it a bit heavy and unwieldy for my use on myself. Fro a professional barber or stylist, this perfect."

Review
Overall, if you're looking for the best cordless clippers overall, this is your pick. If there was a list of the best hair clippers ever made, thes ewould be amongst the 10 best. Simple as that.
This clipper excels at home and in a professional environment, you won't be disappointed in which version you pick, classic or premium.
While they're currently at their best price, grab the best cordless clippers today.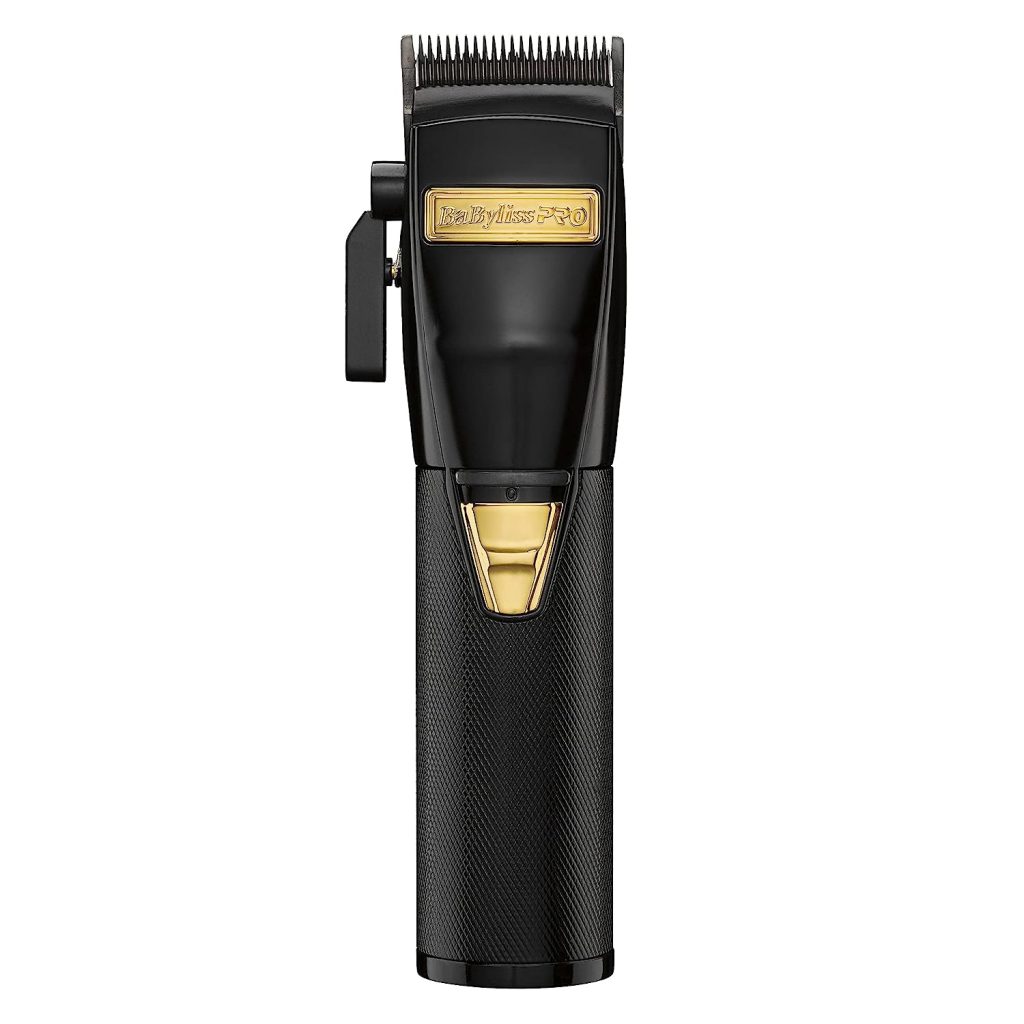 Best Professional Cordless Hair Clippers
Can't say proffesional clipper witout mentioning babyliss… In fact this clipper is the poineer of -their ever so premium pro-line.
The BaBylissPRO pro hair clipper is equipped with a v900 high-torque, Italian-designed brushless motor. This motor provides this clipper plenty of power to cut through all hair types and create the most elite haircuts.
I own both the Black and silver metal fx.
Let me clarify: these aren't your average home clippers like the others on this list.
These are barbershop clippers and they are made to be used on people; you'd struggle to use these as self-cut clippers in all honesty…
But when you do use them, you get an all-purpose professional line of clippers that work on all hair textures with power, speed, & precision.
The BaBylissPRO BLACKFX clipper has a long-lasting lithium-ion battery that provides up to 2 hours of cordless runtime, plenty of time to work thorugh clients and it has a quick charge feature to boot.
It has a sleek and stylish design that is both ergonomic and comfortable to hold. The torchlight design is something you may have to get used to and isn't for everyone, but it's the only negative with these clippers and honestly you may come to love it. I certainly did.
The housing is made from durable premium metal that is designed to last and the clipper comes with a range of accessories including 8 guards, a cleaning brush, and oil.
Oh and you can get this clipper in a wide of colours to suit your style.
---
---
One of the standout features of the BaBylissPRO BLACKFX clipper is its precision graphite fade blade.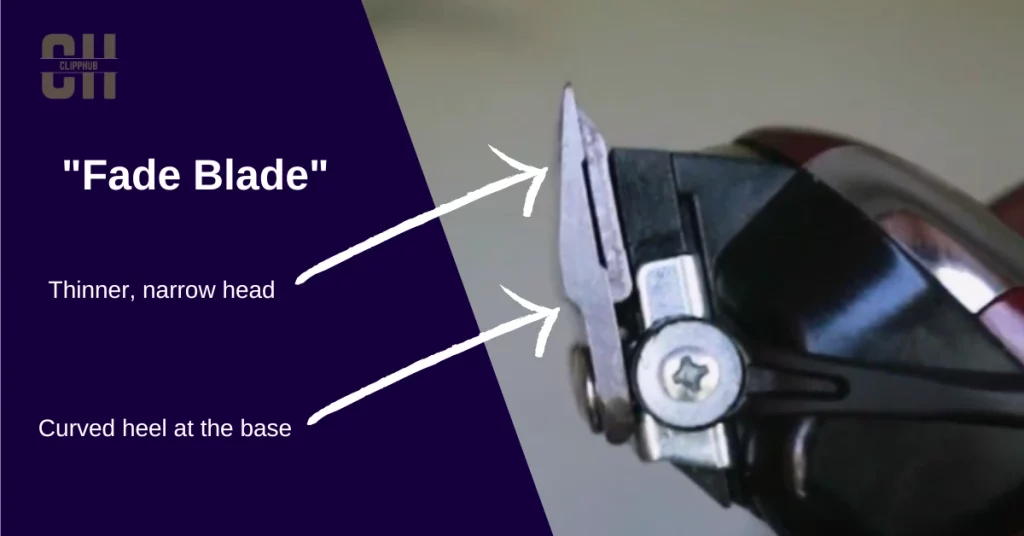 This blade is made from high-quality stainless steel which is then coated in graphite, which overall makes the blade extremely durable, heats up less, and has self-sharpening properties as there's less friction. 
And to top it off, because it's a fade blade, it cuts close to the skin at the precise length to give you a flowing fade. 
Thanks to the adaptable click lever, you'll have better control over picking the exact cutting lengths you want too.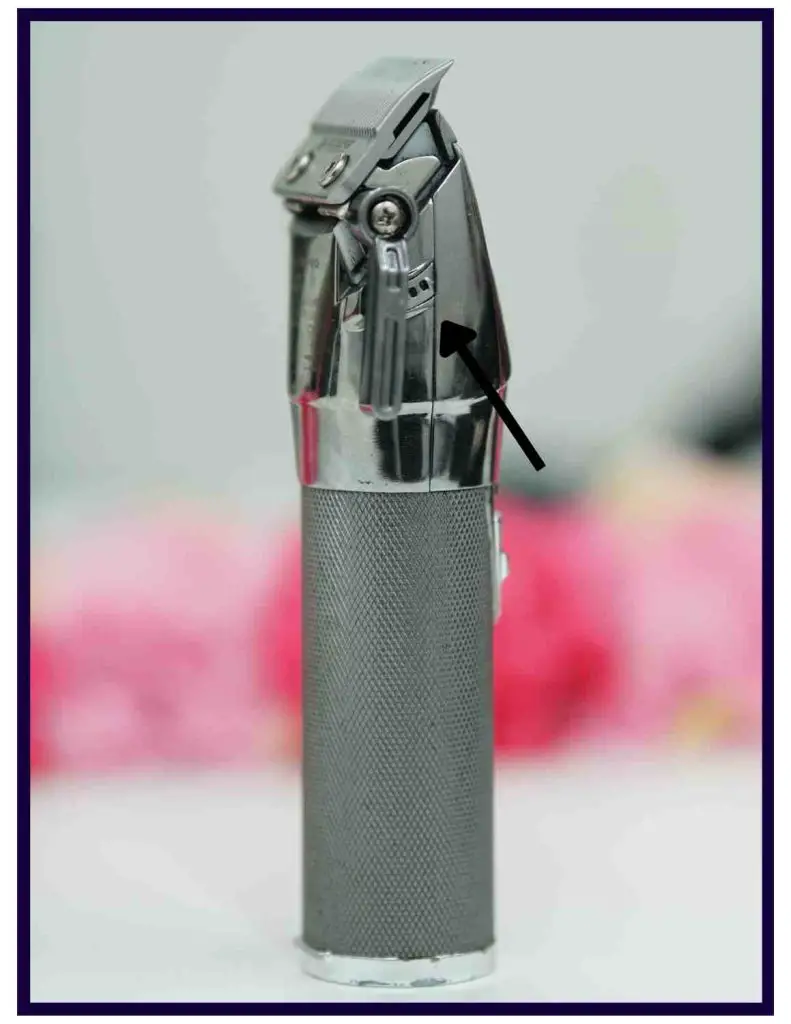 Oh and did I tell you these are one of the quietest clippers available on the market? 

The Pro fx only clocks in a 70 DB noise level, meaning it runs with a gentle hum so your clients will barely hear them operating they cut great. 
As the pioneer clipper in the Babyliss Barberology line, you don't get much better than this in terms of proffesionalismn.
"Best clippers I've ever used. They cut smooth like butter. Very expensive but best on the market. If most barbers use these then there is a reason why and they look awesome."

Review
Overall, the BaBylissPRO BLACKFX is an excellent choice for anyone looking for a high-quality cordless professional hair clipper.
It has a powerful motor, long-lasting battery, and precision cutting blades make it ideal for both professionals and home users alike.
Order it, take it out of the box, test it out, and see how it performs.  
Best cordless hair clippers for home use

We're back to wahl, only this one I'd put as the best cordless hair clippers for home use. 
Don't get me wrong, it's still a professional grade clipper designed to deliver outstanding performance… It's just some other clippers in this article are better in that space.
The clipper features a fairly powerful 6100 rpm motor. Compared to the other clippers motors on this list it's a slower running but that also means it's more forgiving compared to the more powerful seniors and Babyliss Fx and gold magic clip.
By more forgiving, I mean it doesn't punish as much as those clippers if you incorrectly flick up as you blend hair so you kind of have more room for error, something the more powerful clippers won't give you.
However that does mean that these clippers aren't great for a buzz or clearing bulk hair …but they do provide a smooth cutting experience. So wether you get these depends on what you're looking to do at home.
It is equipped with high-quality stainless steel blades that are designed to cut close and precisely. 
To be more specific, this clipper has a stagger-tooth cutting blade (unique only to the magic clip), that aids it in creating cleaner and more texturized cuts.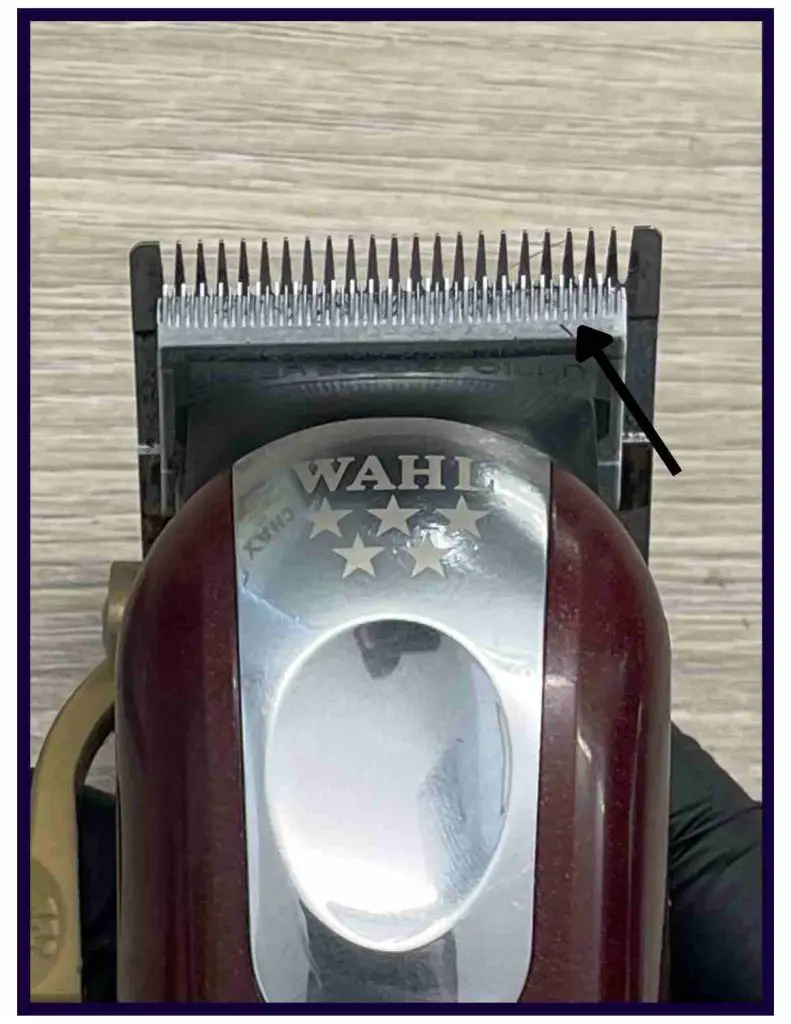 The blade also has crunch blade technology which ultimately means you can literally hear these clippers as they cut through the hair so you know exactly when you've reached or are going past a guideline. 
Great for those who are beginners when it comes to clippers. 
The Wahl Magic Clip is both lightweight and powerful, weighing only 290 grams. This makes it easy to handle and comfortable to use. The ergonomic design also reduces fatigue and strain on your wrist and hand .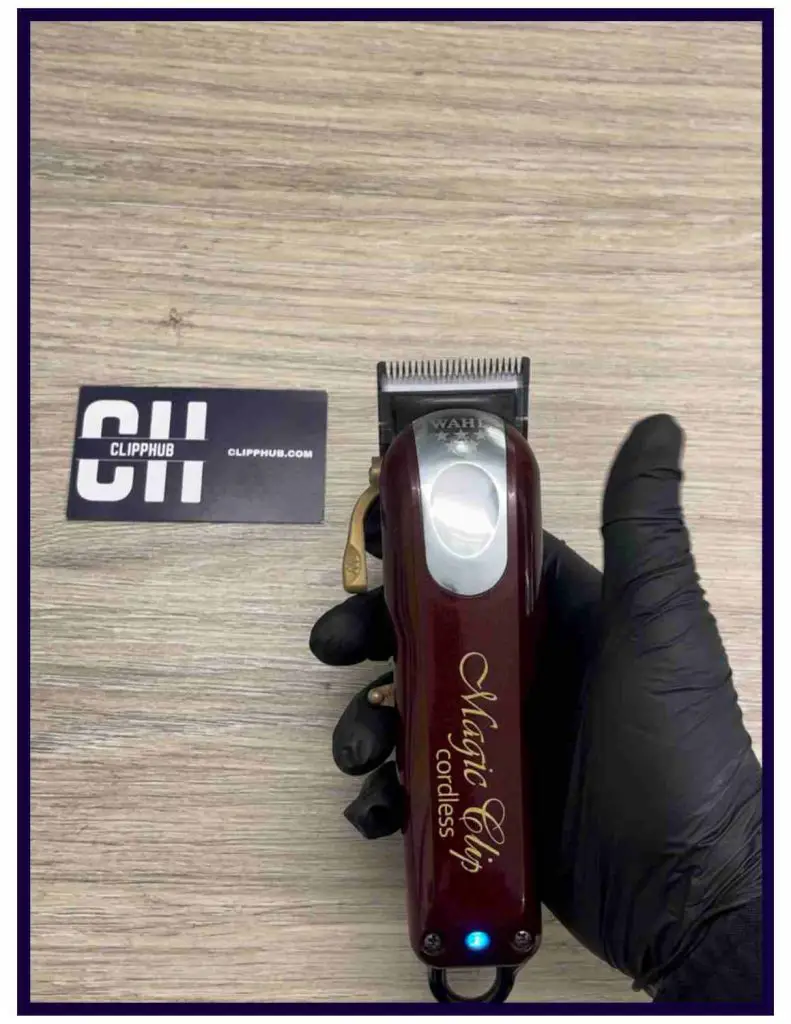 It also has that "classic clipper build" The clipper is also very lightweight, which makes it easy to manoeuvre around the head. When you put it all together, that's what makes this a great and effective at home clipper for producing quality fades.
It comes with accessories including 8 guards, a cleaning brush, and oil. This makes it ideal for use on all hair types and lengths.
The clipper has a lithium-ion battery that provides up to 90 minutes of cordless runtime – which isn't great but for one of at-home cuts, it's more than enough. Excellent cutting performance and highly reliable.
"Great clippers, don't get too hot and battery last a long time between charges"

review
Overall, the Wahl Magic Clip cordless hair trimmer is an excellent choice for anyone looking for a high-quality cordless hair clipper for home use. 
It is ideal for super close cutting and fading, and perfectly suited for detail-specific barbers but also doubles as a great clipper to cut hair at home.
While they're currently at their best price, grab the original magic clip today.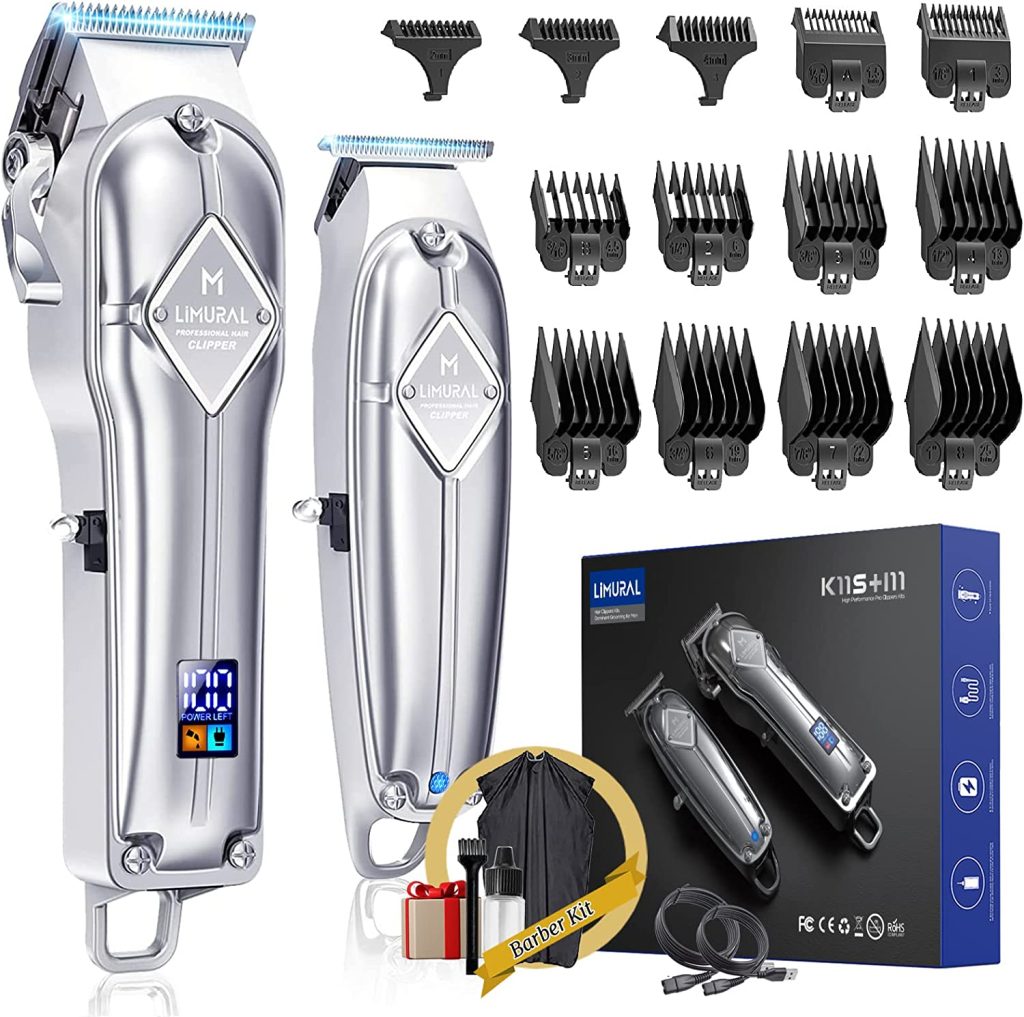 Best budget cordless hair clippers
Lumiral isn't one of your big brands like Wahl or Babyliss but the product they've brought out is reliable and comes at a great price. If you want to compare it to a clipper that you've heard of, think the wahl color pro.

The Limural Hair Clippers and Trimmer Kit is one of the best budget cordless hair clippers available in the market.
 It is a professional-grade clipper that is designed to deliver outstanding performance. 
The clipper features a fairly powerful 6000 rpm motor that provides smooth and precise cutting performance.
It comes with a range of accessories including 13  attachment combs, a cleaning brush, and oil. This makes it ideal for use on all hair types and lengths.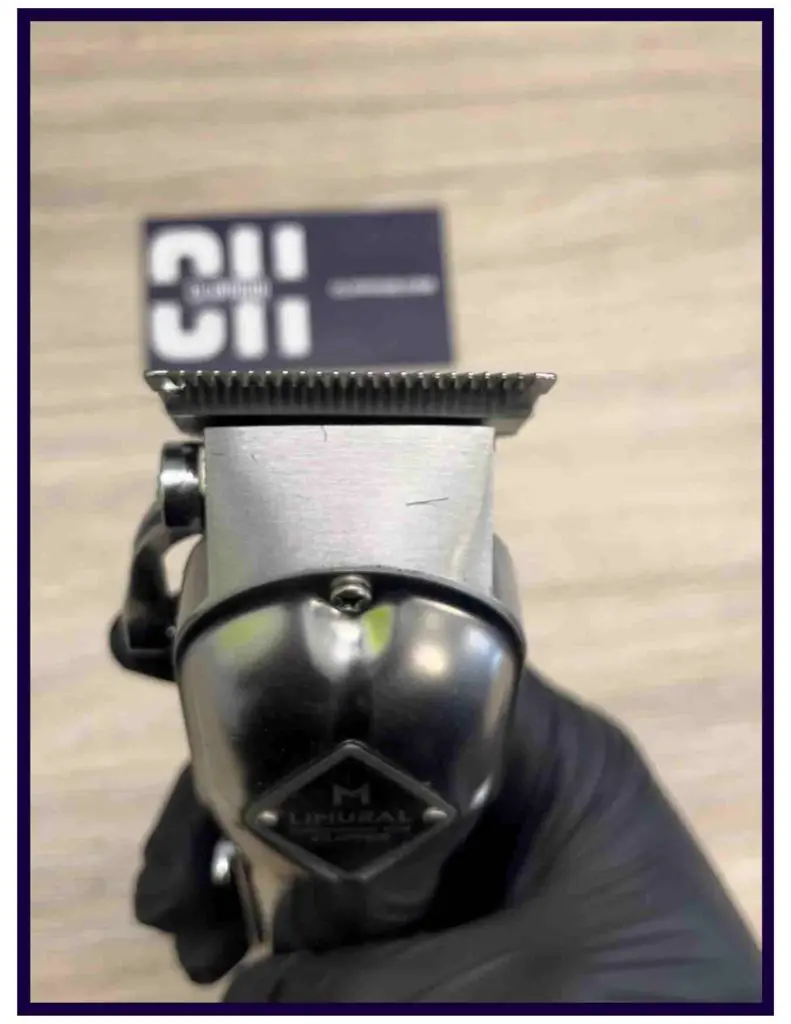 One of the standout features of the Limural Professional Hair Clippers and Trimmer Kit is its long-lasting battery life.
The clipper has a lithium-ion battery that provides up to 240 minutes of cordless runtime. It also has a quick charge feature that provides 2 hours of runtime with just a 1-hour charge.It terms of batter =, there'snothing like it.
The Limural Professional Hair Clippers and Trimmer Kit is also very easy to use.It has an ergonomic design that is comfortable to hold and use for extended periods of time. The clipper is also very lightweight, and allows for great manouvrebility in and around the head.
However, you have to be careful with how often these clippers are used.
Use them to much and they have a tendency to drop in performance and simply burning out.
But if you use them sparingly and maintain them, they can last a while. That's the trade of for the price I guess.
So they make for a decent back up clipper for professionals and can be a good at home clipper too but they just won't cut or last as long as the other clippers on this list.
"Super sturdy and great quality. Love that it has two sizes. Sharp blades for good accurate cuts and beard trims. Have had other brands in the past, but this is superior to any of the others Ive purchased. Great price too."

Review
Overall, the Limural Hair Clippes and Trimmer Kit is an excellent choice for anyone looking for a high-quality budget cordless hair clipper.
Its powerful motor, long-lasting battery life, and precision cutting blades make it ideal for all hair types and lengths. It also comes with a beard trimer grooming tool to extend your grooming cabalities.
It does great at detailing facial hair and creating very straight and sharp lines.
If you're interested, gran them while at their best price.

Best Wahl Cordless Clipper
Yes, yes I know, WAHL… AGAIN?!

Yes, but this wahl clipper is different. Simply put, image you were to combine the seniors, the magic clip and improve the all round cutting experience. Yh.. now you're starting see what these clippers bring to the table.
The Wahl Professional 5-Star Limited Edition Black & Gold Cordless Magic Clip is a great choice for barbers and stylists who want a high-quality clipper that delivers sharp fading performance, great ergonomics and is built to last.
The gold magic clip features American-made high-carbon steel blades with titanium and DLC coatings that are ultra-strong, rust-resistant, and keep their cool.
It's an upgrade on the blades of the classic magic clip but they still have that special (patented) Stagger-Tooth blade, which easily erases lines and helps to achieve a flawless fade on every use.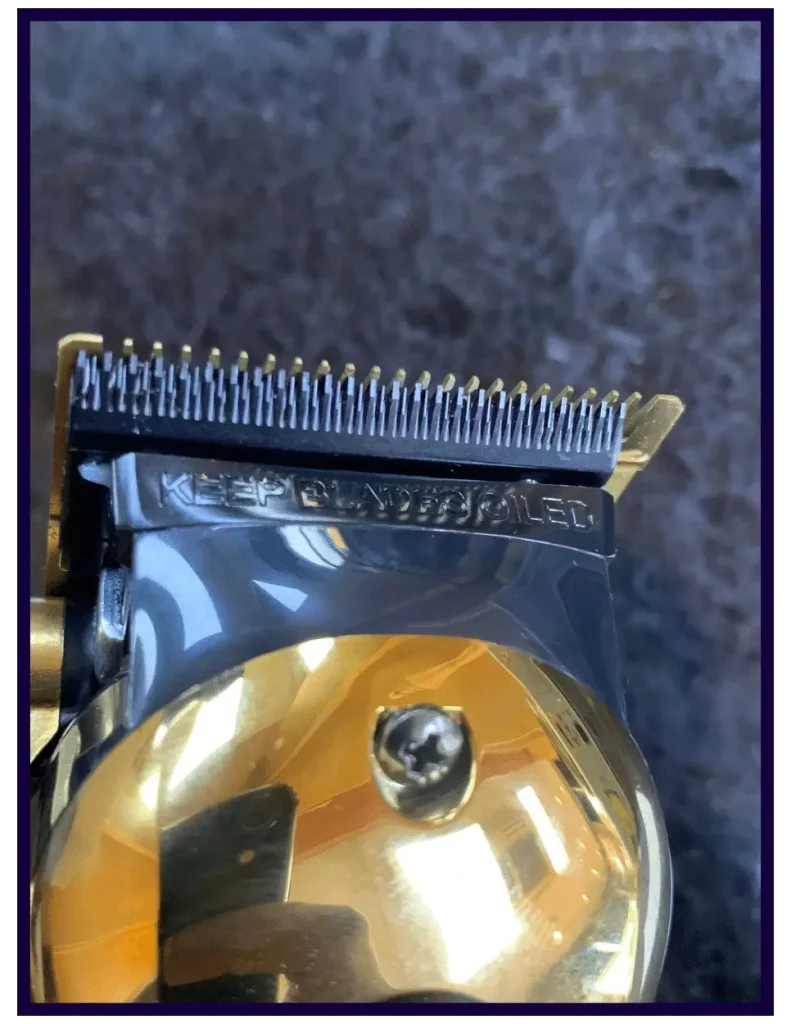 The titanium and DLC coatings make the blade extremely strong, corrosion resistant, and give the clippers and overall lower blade temperatures while in use, all whilst delivering the highest performance.
The clipper uses an even stronger motor to cut through thick and textured hair smoothly and easily.
When you go from a 6100 rpm motor to a 6800rpm motor and make the staggertooth blade EVEN better, you can start to see the overall upgrades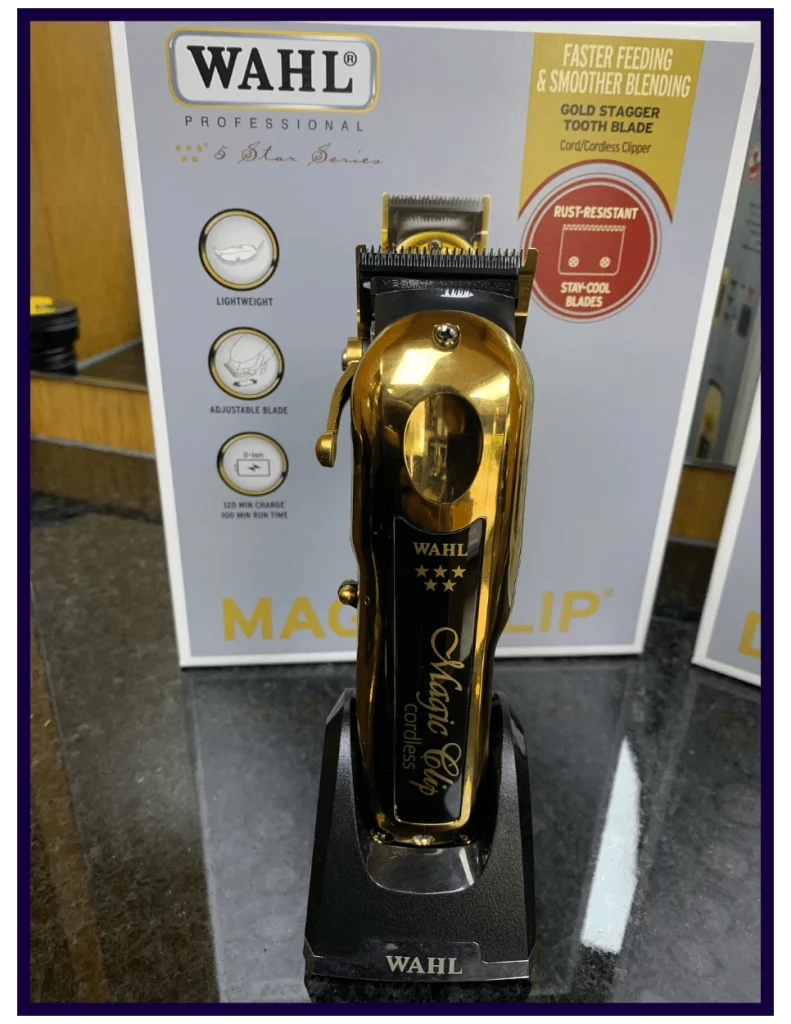 The clipper has an improved 100+ minute runtime and now comes with a Smart LED charge system.
It includes 8 premium cutting guides, a weighted, space-saving gold and black charge stand, a styling comb, a cleaning brush, clipper blade oil, and operating instructions. 
The Gold Magic Clip wireless clipper is not only powerful, but also precise. It uses Crunch Blade technology, which is designed to make a crisp, crunch sound when cutting, helping barbers and stylists know when their blend has been perfected.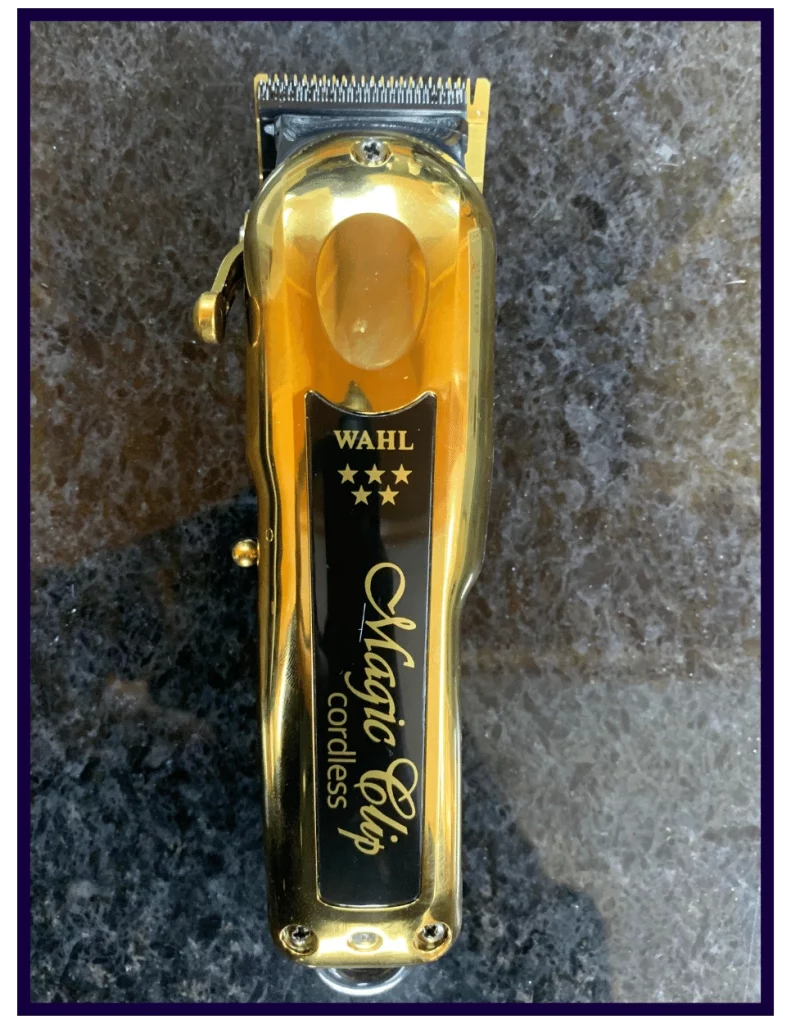 The clipper is highly durable and features a metal taper lever that allows you to adjust the length of the cut from 0.8mm to 2.5mm.
Although the price is steep, if you're looking for the best fading clipper Wahl has to provide, look nowhere else.
If you already have the magic clip, order these, turn it on, and give it a go. 
See how well it cuts and if you have the original magic clips, compare the power and asses the cutting upgrade. Watch how they simply get the job done.
If you find that they simply aren't for you, return them at no cost to you. 
Don't miss this opportunity to get your hands on the Limited edition Gold Magic Clip wireless clipper, the ultimate tool for creating flawless fades and blends.

Best Hair Clippers for Men
This one of for the guys who want a fairly cheap wahl clipper for home use but it can also double as a great back up clipper for my barbers who need a taper blade clipper.

The wahl super is just a highly effective clipper that comes at a great price. 
It features a lithium Ion battery that runs for 90 minutes from a 120-minute charge time.
The Wahl Super Taper has a powerful V5000 motor that can handle all kinds of hair and achieve 6,000 rpm – Ok but not amazing.
It is also a corded hair clipper so if you went the version with a bit more power, you may want to look into those too.
But the cordles version can clear through bulk however it maty pull hair at times.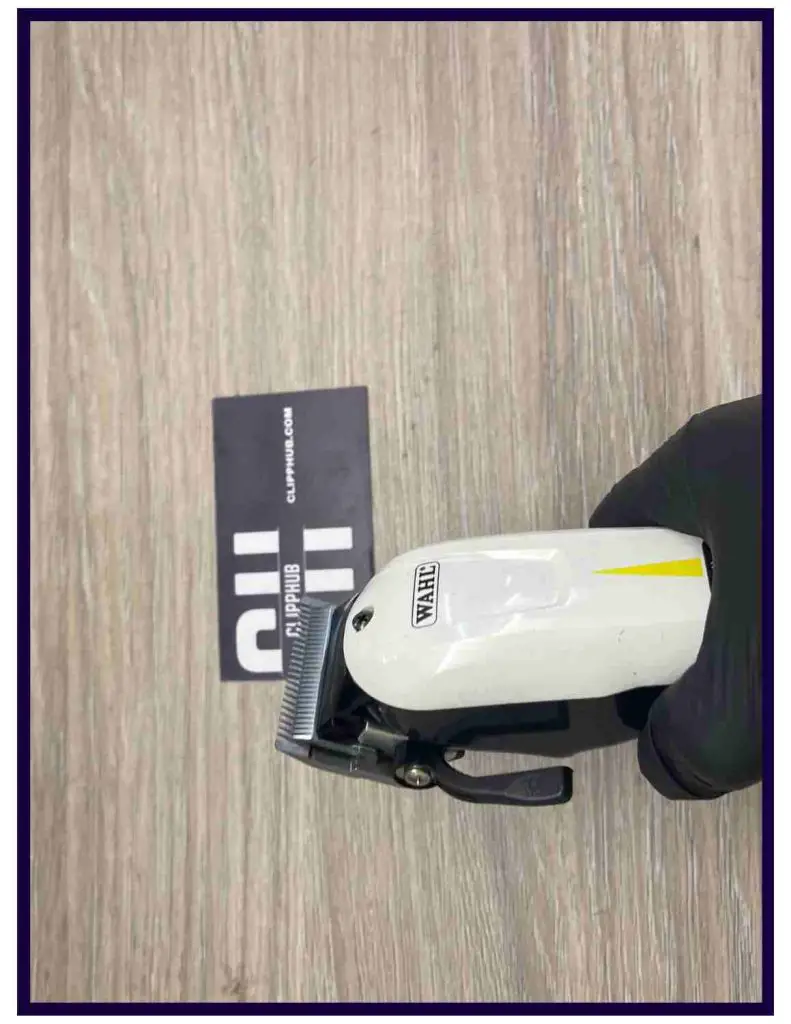 But here's what truelly sets this clipper apert from the rest.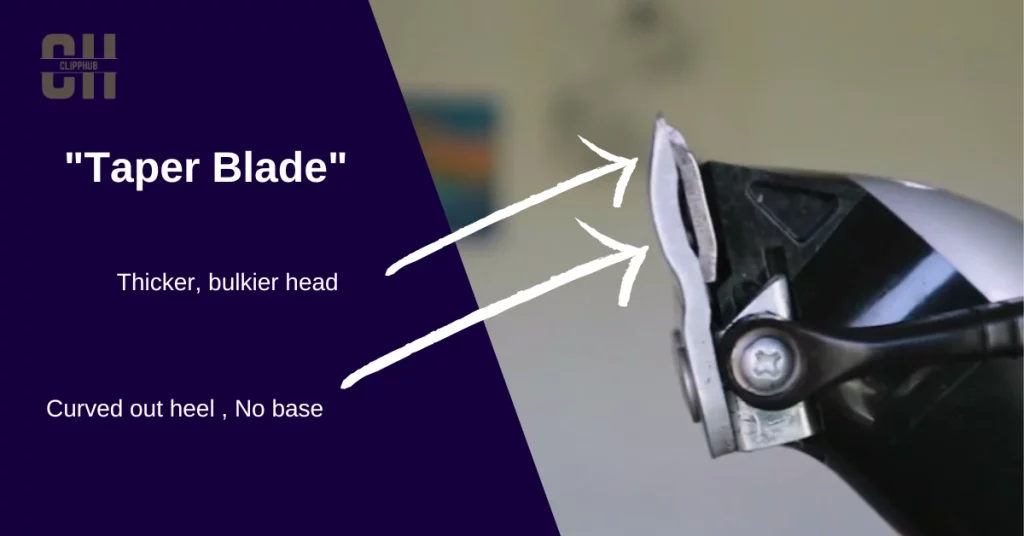 What makes this clipper so great is the tapered blade which the natural best natural shape to assist in creating better transitions as you cut.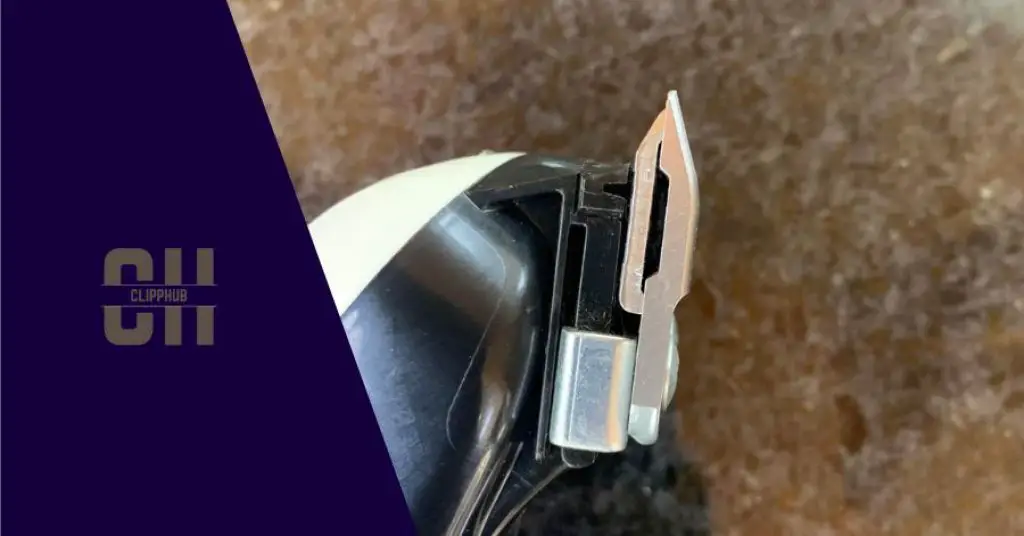 The Wahl Super Taper has chrome-plated, rust-resistant blades that are sharp and durable. They also support the 'scooping' action of the c-stroke, a technique for creating a smooth fade.
It won't cut as close as the fade blade clippers in this article, but to get in the flow of learning how to transition between blend lines, it has the best blade for the task.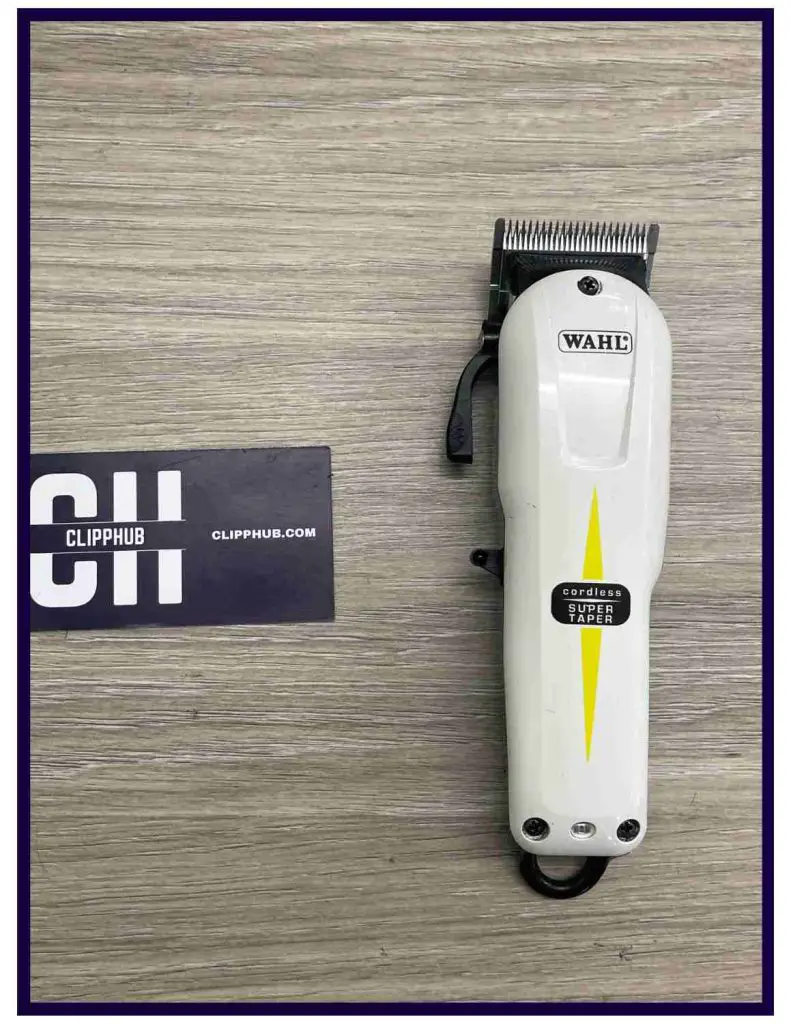 The Wahl Super Taper comes with four attachment combs that range from 3 to 13 mm. They are easy to attach and detach, and they provide you with more options for different lengths and styles.
For guys who need a fairly cheap clipper from a reliable to cut hair here and there it's great.
And for barbers who need a great back up taper blade clipper for great price , these shoul be in your range.
As long as you know this clipper's role and know it won't compete with the better quality clippers, but as a proffesional taper blade clipper, they're nothing like it on the market. It's a great learning clipper to teach you how to cut your own hair and it can take you blending to new heighst.
If your simply after a cordless hair trimmer that has been tried and tested that cuts well when you need it, then these are your match. 
Grab them with or without a cord at their best current price.
Buyers Guide
When looking to buy a high-quality cordless clipper, what exactly should you be looking out for… 
Well, below, we'll go through some important criteria you should check as you decide on a cordless clipper. 
Clipper Type: 
Battery Life and Charging Time: You should check the battery life and charging time of the clippers.
Longer battery life is essential, especially if you plan to use the clippers for extended periods. A clipper having a  quick charging feature can be beneficial especially if you plan on using your clippers multiple times a day. 
Motor Power: 
Look for clippers with a powerful motor. 
The more powerful a motor is the more efficient it is, however you and how well the clippers handle different hair types. High-quality motors provide a smoother and more precise cutting experience.
Cutting Length and Adjustability: 
Consider the range of cutting lengths the clippers offer. Different hairstyles and grooming need varying lengths. 
Ensure the clippers have adjustable settings to achieve the desired hair length.
Blade Quality and Maintenance:
The blade material and sharpness are critical for clean and precise cuts. 
Stainless steel / ceramic blades/ titanium blades are the best type of clipper baldes anything else puts you at a disadvantage and reduces the cutting ability of your clippers.
Ergonomics and Weight: 
Comfort is crucial, especially if you'll be using the clippers frequently and moving around a lot.
Look for a clipper model with an ergonomic design and a comfortable grip. Consider the weight, as heavy clippers can cause hand fatigue over extended use.
Attachments and Accessories: 
Check if the clippers come with a variety of attachments, such as guards, oils, brushes, etc.
These are important accessories that make using and maintaining your clippers a lot easier. 
Noise Level:
Some clippers can be quite noisy, which might be a concern if you have sensitive ears or want to avoid disturbing others. 
Opt for models that offer a quieter operation without compromising performance.
Brand Reputation: 
Research the brands and models you're interested in. 
Look to purchase clippers from reputable brands that have reliable customer service so in the worst-case scenario your clippers may malfunction, you'll have a brand ready to help and sort you out with a refund or replacement.

By considering these factors, you'll be better equipped to find the best cordless clippers that suit your grooming needs, budget, and lifestyle.
FAQ
How to Use the Best Cordless Hair Clipper
Conclusion On The Best Cordless Hair Trimmer
In this article, we went through the best cordless hair clippers, ones that offer the flexibility compared to their corded hair clipper counterparts.
These cordless clippers are all professional grade and top of their line. 
Grab them if you want that cordless convenience and the ability to create