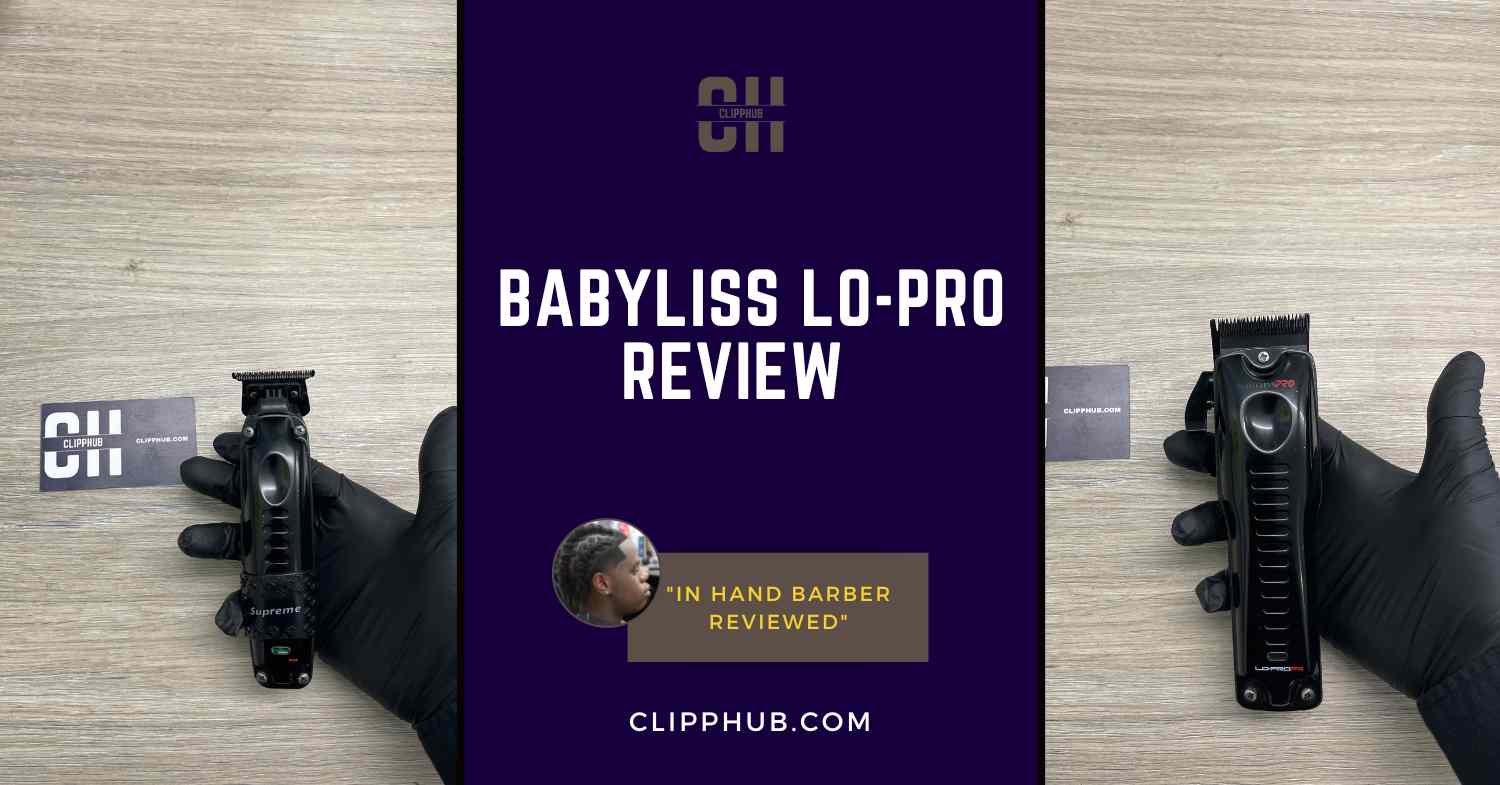 So you're looking for an original Babyliss Lo Pro review? 
Well, you're in the right place for answers. 
Today I'm going to review the Babyliss Lo Pro series.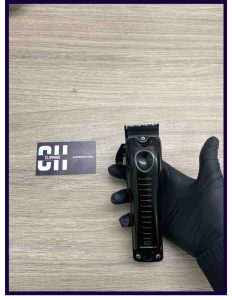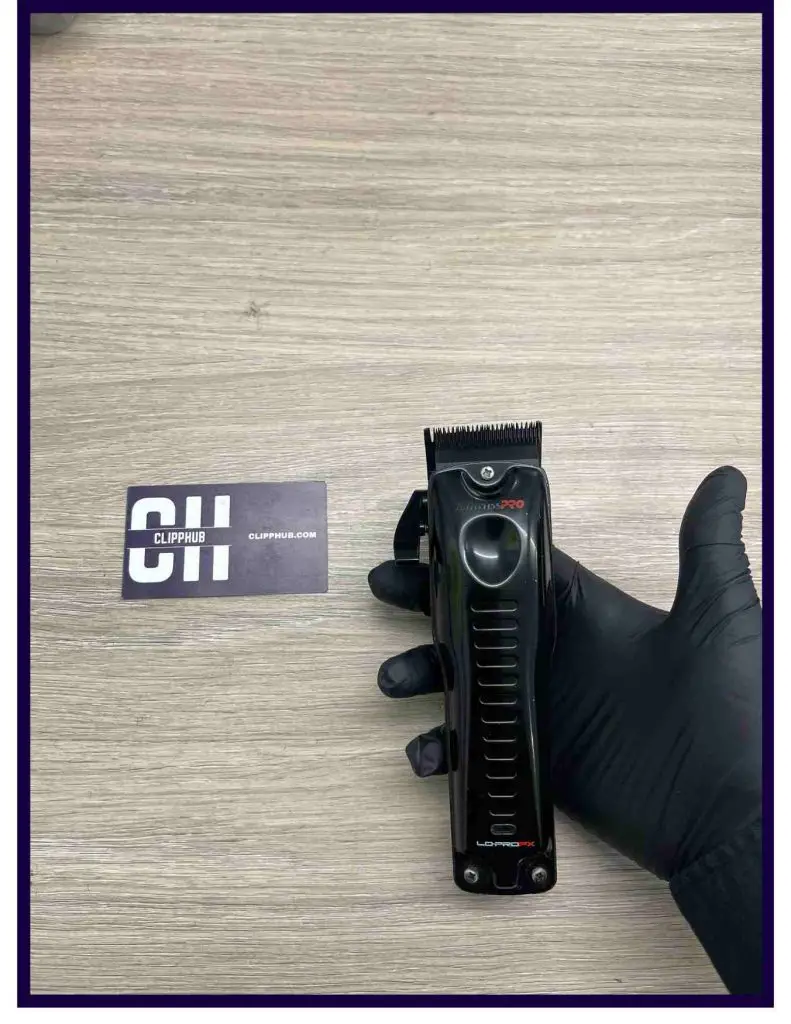 The clipper… and the trimmer.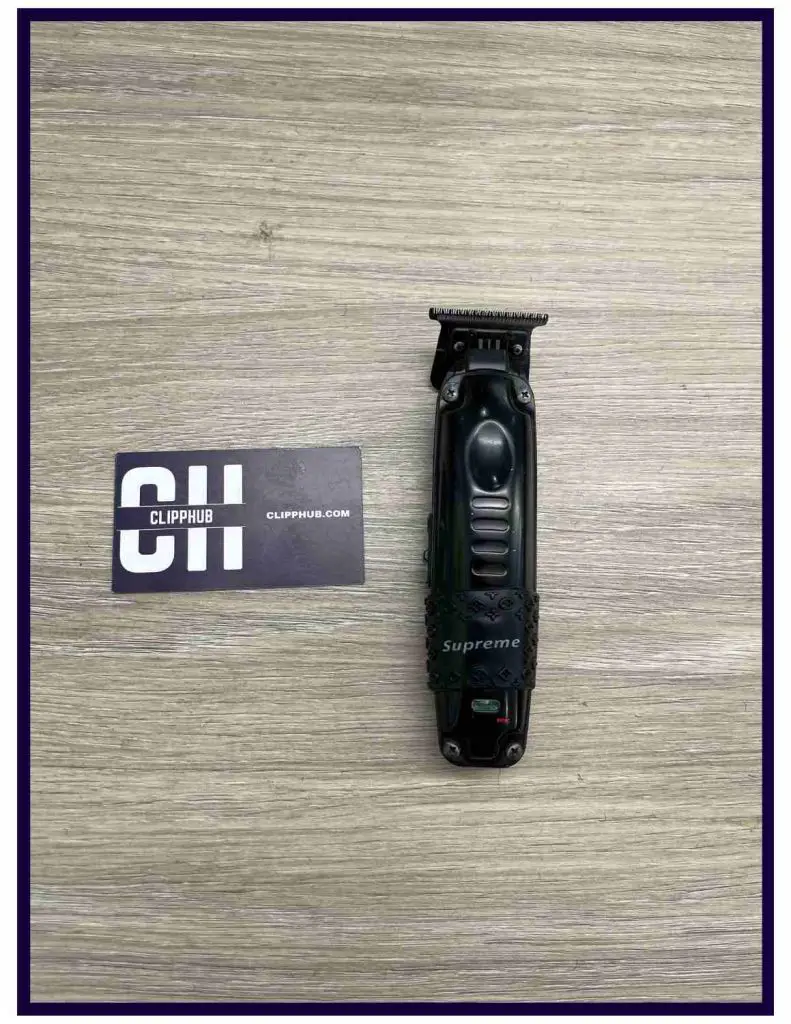 We'll look at what makes it great, what it could be better at, and our overall review of the product. 
We'll assess the hype and come to an overall conclusion. 
So, with that said, let's get into it. 
Babyliss Lo Pro Overview
Let's take a look at both overall.
---
Babyliss Pro Trimmer
---
Babyliss Pro Clippers
In summary, the BaBylissPRO Lo-ProFX clipper offers lightweight handling, versatility, and compatibility with the charging station, but some users have reported docking problems, and it may not meet everyone's high expectations.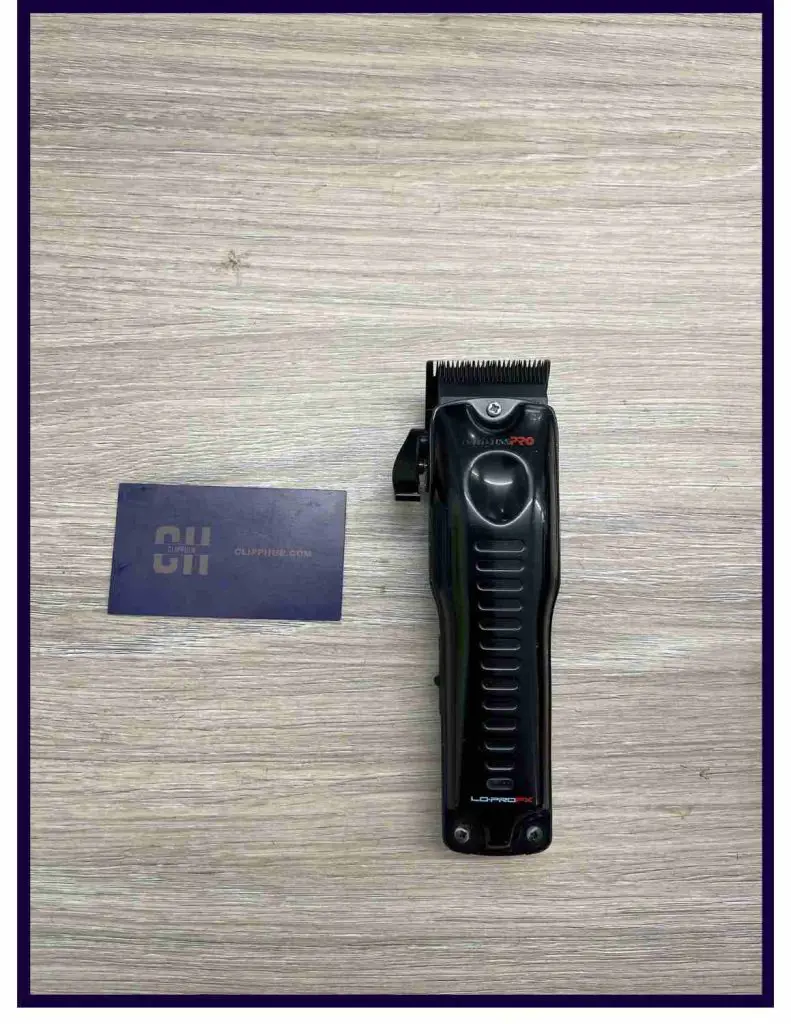 When I first got my hands on the BaBylissPRO Lo-ProFX, I immediately noticed its sleek design. 
The low-profile trimmer is lightweight, which provides me with a sense of control when using it. This is particularly important when precision is key.
The ergonomics of the trimmer are comfortable, and I never feel any strain on my hands while using it.
In terms of performance, the BaByliss Lo Pro trimmer does not disappoint either.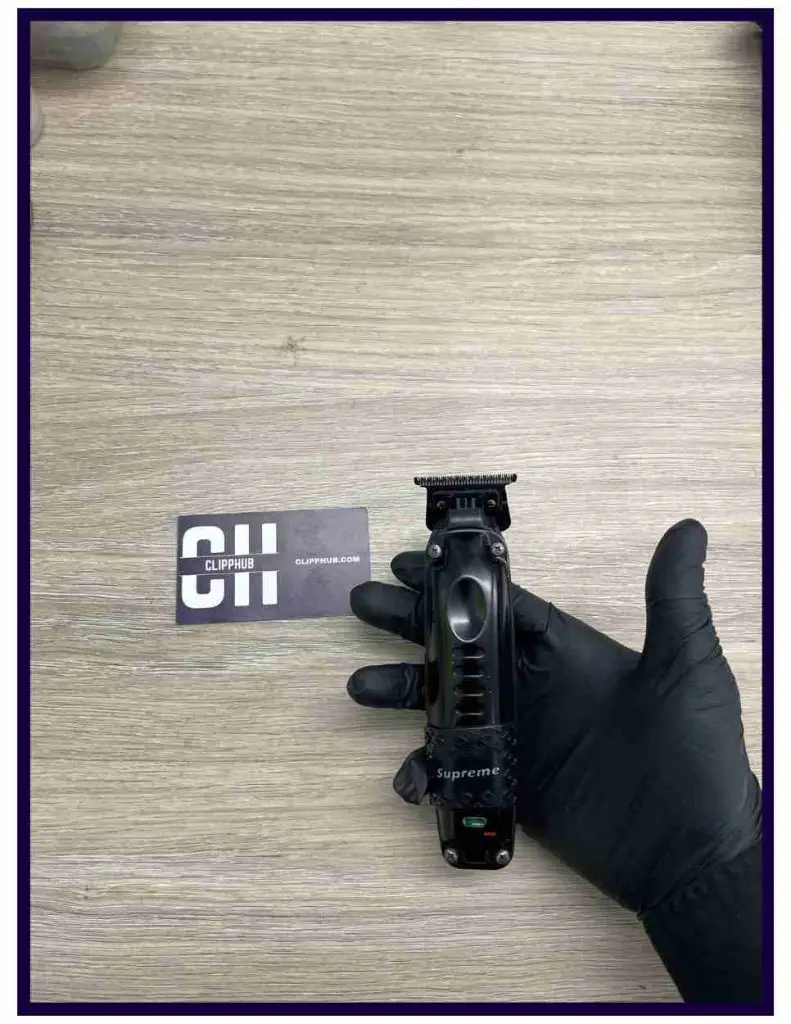 The high-quality motor and sharp blades provide a clean, even trim every time. I have found it to be an excellent tool not only for trimming hair on my head but also found the trimmer to be a great addition as it easily clears through hard lines and cuts close.
One thing that sets the BaByliss Lo Pro apart from other trimmers I have used is the long battery life. 
After charging it for a couple of hours, it can last several grooming sessions, making it highly convenient for me, especially when I am on the go.
Finally, the versatility of the BaByliss Lo Pro itself is worth mentioning. 
It comes with a variety of attachments, allowing me to adjust the clipper for different hair lengths and styles. This makes it easy for me to achieve the desired look with minimal effort.
In summary, the BaByliss Lo Pro is a sleek, high-performance trimmer that I find comfortable and easy to use.
Its lightweight design and excellent performance have made it a valuable addition to my grooming toolkit.
Let's look at the main features of this clipper.
Key Features of Babyliss Lo Pro
Overall, the Babyliss Lo Pro clipper and trimmer are excellent tools that promise high cutting performance when asked. 
Let's start with the clipper.
To begin with, its low-profile design ensures a comfortable grip and easy manoeuvrability. This is particularly helpful for precise cutting and reaching tight spots without straining my hands.
Another noteworthy aspect of the Babyliss Lo Pro is its powerful motor. 
It has a high-torque digital motor that runs at 6,800 rpm with constant speed technology, ensuring outstanding cutting performance and smooth fades. 
Not only that, these clippers pack more than enough power to roll through any bulk hair with no difficulty (a task that not many clippers can handle easily). 
The clipper's high-torque, brushless engine makes it suitable for all types of hair textures and lengths. 
Additionally, the clipper features a 5-detent taper control, enabling a wide range of cutting lengths and styles to suit my personal grooming preferences.
They have a click lever, which allows for more precise lengths, and a widener range of cutting lengths from 0.2mm to 2.5mm without guards which ultimately gives you the freedom of more precise clipping and fading.
The battery life on the trimmer is also quite good too. It 3300 mAh lithium-ion battery that provides over 2 hours of runtime after a 2-hour charge. Not amazing in terms of when compared to the Babyliss pro line of products but still decent nonetheless. 
That kind of battery life is particularly useful if you prefer to groom at home without worrying about recharging frequently.
Babyliss Pro Clippers – Trimmer
in terms of durability and also excels in power.
It features an ultra-low profile metal shield cover these clippers are protected from bashing and hard drops (though, I wouldn't recommend you actually drop these trimmers).
They aren't just dense either, they are a good hold too thanks to the ergonomic textured grip housing that makes it comfortable to hold and easy to maneuver. 
The trimmer has some weight too and it does have a wedge build, so if you don't like weight on your trimmer it may not be for you. 
When it comes to cutting performance from the motor that runs at 6800 RPM.
The Babyliss lo pro is a high torque that runs with a gentle hum as you line you'll enjoy the cutting performance and noise won't be an issue.
Again, with the fx707b2 graphite deep tooth blade, this trimmer can easily take on thick, bulk, or curly hair, with no problem.
It has a high-capacity 3,300 mAh lithium-ion battery that gives 120 minutes of continuous runtime from a 3-hour charge.
That isn't great and honestly, it's the only thing disappointing about the Lo Pro line. when compared to the battery life of the other trimmers in the barberology line like the snap fx (provides 4 hours), it isn't great but still, it is more than plenty if you lining a few clients a day.
It has a low-friction graphite blade that is near zero-gapped (out of the box), and while the graphite deep tooth blade is a great blade for lines and will give shape cuts, again the classic gold fx blade will give this trimmer more cutting potential. 
The full package comes with combs, hair golder, and clipper grips so you have plenty of accessories.

Overall, both the clipper and trimmer are powerful, ergonomic, and reliable. You'll love the texture and durable casing bothy provide, you'll love how they feel in hand and how easily they cut through hair. 
Although you may want more from the battery, in terms of what's in the box and the product itself, there's not much you can fix. 
If you want to get your get your hands on both, you can do so below:
---
November 25, 2023 9:19 pm
---
Babyliss pro fx
Now that we've gone over the physical elements of both the clipper and trimmer, let's go over how the clipper feels in hand. 
Ease of Use
An aspect that contributes to the ease of use of this clipper is its weight and size. This clipper comes in at 3.5 x 5.5 x 9.75 inches;0.34 kg. 
At that size and weight, the  Babyliss Lo Pro FX a pretty lightweight but still has some base to it thanks to its all-around metal profile. 
It's also compact and its cordless design makes it easy to handle and maneuver.
Its comfortable grip allows me to achieve precise and clean cuts without straining my hand. 
Overall, the weight and size of this clipper make it user-friendly and convenient for personal grooming.
Durability
I've found the BaBylissPRO Lo-ProFX to be quite durable in my experience. 
This high-performance, low-profile clipper is designed to withstand daily use and remain precise over the years, thanks to its robust construction and high-quality materials.
For starters, the casing of the clipper is made of a sturdy ultra-low profile metal shield cover lending it a solid feel and making it resistant to typical wear and tear. 
I appreciate the fact that this durability means I won't be shopping for a new hair clipper every few months.
The blades are also made from stainless steel but coated with graphite, making them sharp and highly durable. 
I haven't experienced any significant dulling of the blades, and they continue to deliver smooth, precise cuts without tugging or snagging.
In terms of maintenance, the Lo-ProFX is quite low-maintenance.
 I try to clean and oil the blades regularly to keep them in good working condition, following the manufacturer's recommendations. Taking care of the clipper in this way goes a long way in extending its lifespan.
All of these factors contribute to the overall durability of the BaBylissPRO Lo-ProFX clipper, and I am confident in its ability to last for years with proper care and maintenance.
Aesthetic Design
The Lo Pro itself has a unique design when compared to all other babyliss products.
The sleek and modern appearance, combined with a touch of elegance, makes it a visually appealing addition to any grooming kit.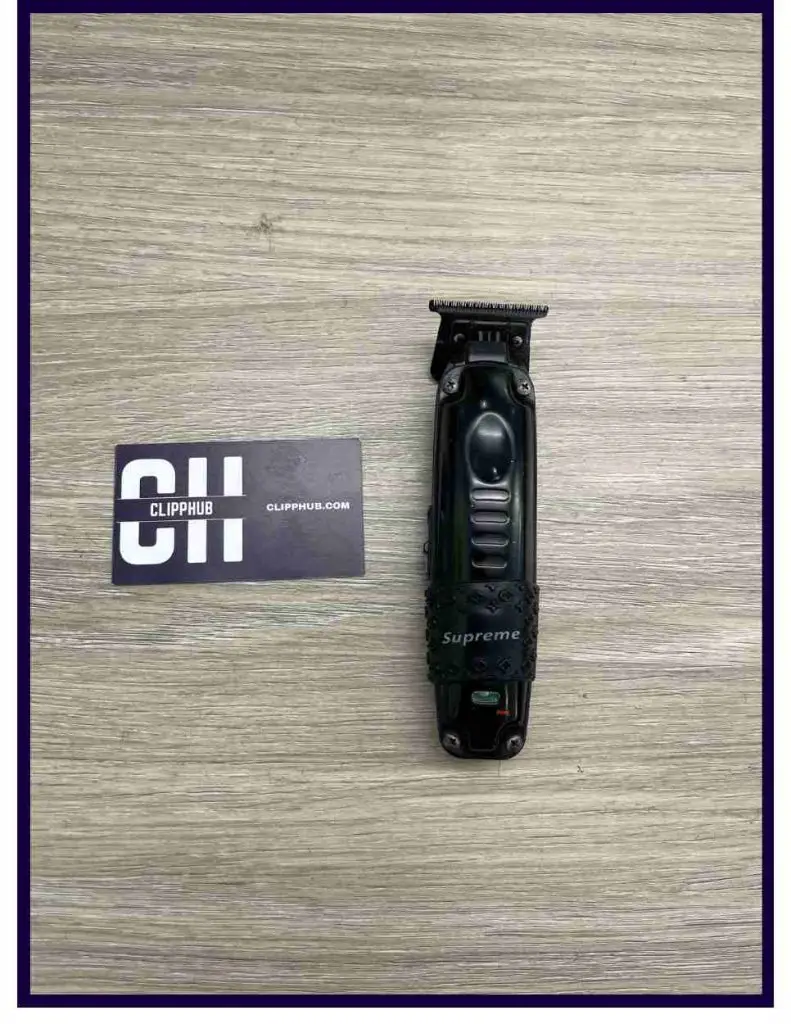 The body of the clipper and trimmer features a smooth, ergonomic design, which fits comfortably in my hand and allows for precision control during use. The metal housing is not only durable but also adds a professional touch to the overall appearance of the products.
One of the standout features of the BaByliss Lo ProFX's design is the wide range of colors Babyliss provides for this product. 
It gives this line a luxurious and sophisticated look, setting it apart from the standard silver or black styling tools on the market. Check them out below:
---
---
You can also get exclusive colorways from Barber Nation through this link. 
Another noteworthy aspect of the BaByliss Lo ProFX's appearance is the thoughtfully designed LED light indicator on both the clipper and trimmer. 
This feature not only adds a modern touch to the design but also provides valuable information on the battery and charging status.
In conclusion, the aesthetic design of the BaByliss Lo ProFX clipper and trimmer set is undoubtedly one of its strengths. The ergonomic, visually appealing, and modern features make it a standout choice for those looking to upgrade their grooming tools.
Price and Value
When it comes to the BaBylissPRO Lo-ProFX clipper, the price is a significant factor to consider. 
I found it on Amazon for $189.99, which might seem a bit steep at first glance. However, when taking its features and performance into account, the value becomes more apparent.
High-performance motor: The powerful motor ensures smooth and precise cutting, making it suitable for various types of hair.
Ergonomic design: The low-profile design makes holding and maneuvering the clipper more comfortable for long periods.
Cordless capability: With the freedom of using it without a cord, I can easily cut hair in any setting without being confined to a power outlet.
Wide range of blades: When you join babyliss you get access to their wide range of blades, which you can swap in and swap out when you please allowing you to enjoy all their different attributes 
Barber clippers
Besides these features (which we stated above), the clipper has received positive reviews from users who have found it efficient for self-haircuts, especially during times when visiting a barber can be costly. Some users have reported that they save thousands of dollars by cutting their hair at home with this clipper.
In comparison to other brands at similar price points, the BaBylissPRO Lo-ProFX clipper seems competitive. For instance, the Stylecraft Professional Super-Torque Rebel Clipper costs $174.95, while the Wahl Professional 5 Star Cordless Senior Clipper is priced at $148.00.
So it's competitively priced and the box isn't to be snuffed at as this is what you can expect to receive.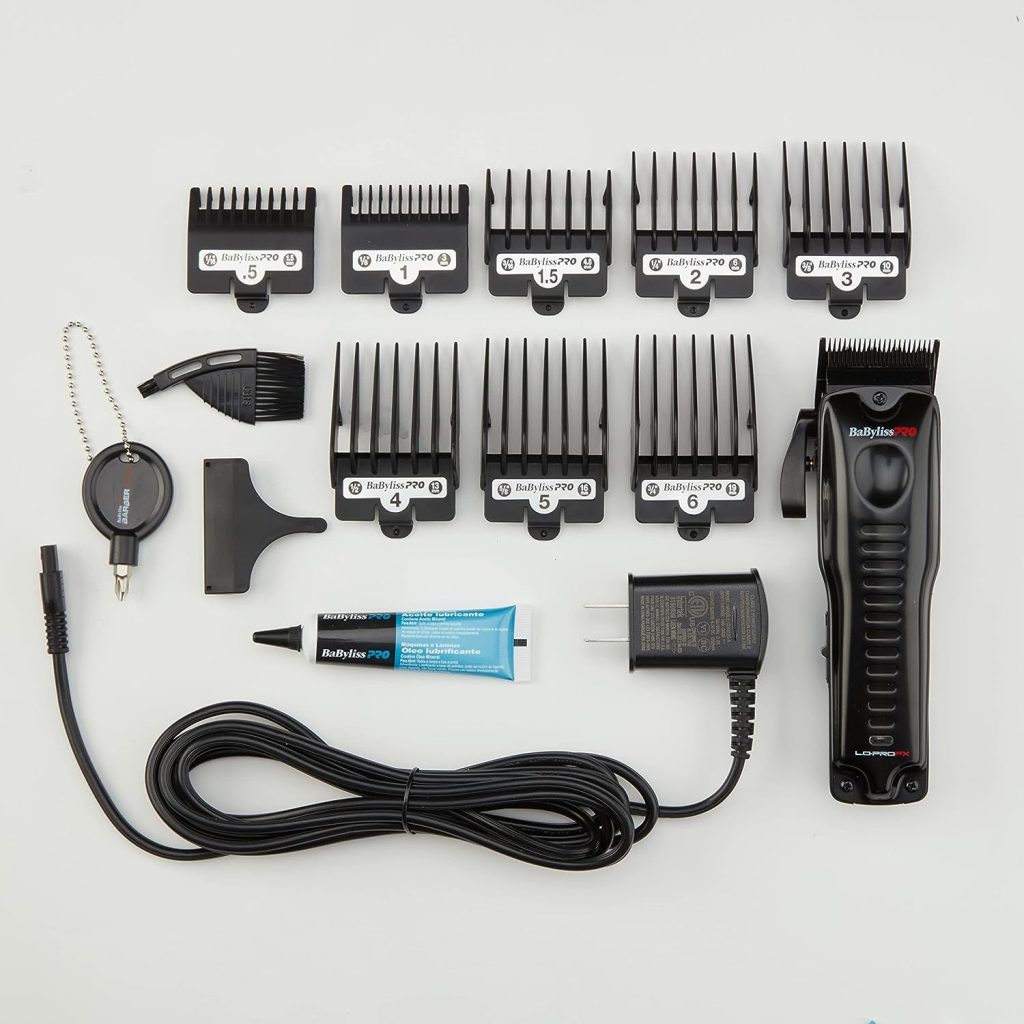 Though the BaBylissPRO Lo-ProFX clipper may be more expensive than some alternatives, its performance, convenience, and potential savings over time make it a valuable investment in my opinion. 
Final Thoughts
I've spent some time examining the Babyliss Lo Pro Clippers, and my experience with them has led me to form a few key impressions. 
First of all, one of the standout features of these clippers is their lightweight design. This makes them easy to handle and maneuver, especially when precision is crucial.
Ergonomics also plays a significant role in the appeal of the Babyliss Lo Pro Clippers. 
The comfortable grip allows me to maintain control while cutting hair. This is particularly important during detailed work when a steady hand is essential.
In terms of performance, these clippers seem to hold up well. They provide consistent cutting results and appear to be a reliable option for both professional barbers and home users. 
The battery is what I'd say holds this Babyliss line back but I'm hopeful that Babyliss will improve it in the future. 
Still, based on my experience, the Babyliss Lo Pro Clippers show promise as a solid choice for hair-cutting needs.
But don't just take it from me, other reviews from other users agree that the Babyliss Lo Pro Clippers and Trimmer are excellent.
Give them a go, that's truly the best way to test them and see what you like. 
If you found this article helpful check out the articles below on this topic Like the best professional hair clippers for barbers.
A clippers that is highly adaptable, build to support you in all aspects and cut like dream is essential when choosing …
FAQ
Is the Babyliss Lo Pro suitable for all hair types?
Yes, the Babyliss Lo Pro is versatile and works well with various hair types, from straight to curly, fine to coarse.
Does the Babyliss Lo Pro damage hair with frequent use?
No, the Babyliss Lo Pro is designed with advanced technology to minimize heat damage, ensuring safe and healthy styling.