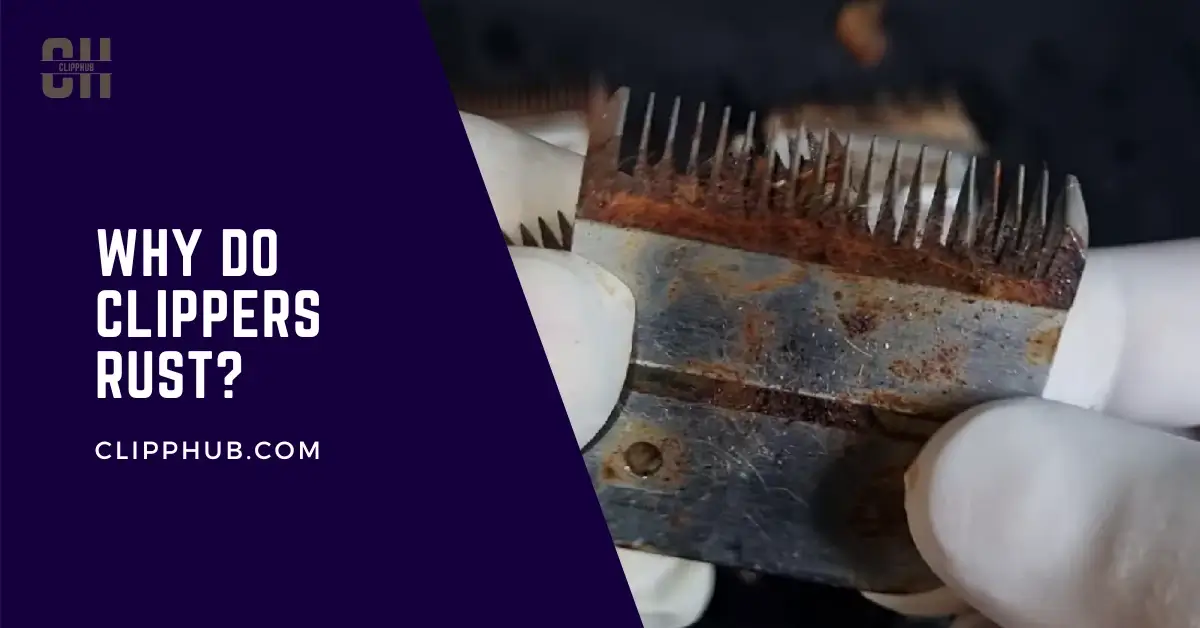 Hair clippers are reliable and very durable. 
We can rely on them to tackle the most difficult of challenges but rust seem to always get the better of them.
But Why do the clippers Rust? Can it be prevented?  
In this guide, we'll go over How To Keep Clippers From Rusting and a lot more.
So with that said, let's begin.
Why Do Hair Clipper Rust?
Hair clippers rust due to neglect and lack and lack of maintenance. This can be a lack of cleaning and oiling, leaving moisture within the blade and storing the clipper in humid conditions. Knowing how to deal with each reason is key to tackling rusting. 
Rusty clippers are the fastest way to kill your blades permanently. You must take the steps to understand the deep causes and consequences of hair clipper rust.
Within this article, you will discover the facts you need as well as the methods needed to prevent rust.
So, let's protect your clippers.
Clippers getting Rusty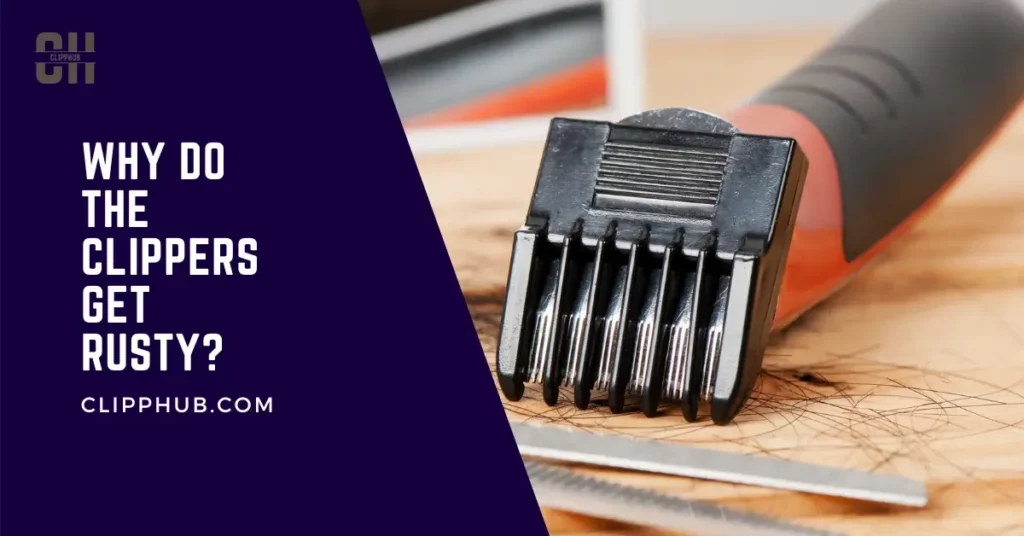 Hair clippers can rust for a multitude of reasons but the main reason would be poor maintenance. 
But before we get into why clipper blades rust, we must understand why rust is…
Rust is another name for iron oxide, which occurs when iron or an alloy that contains iron, like steel, is exposed to oxygen and moisture for a long time.
Most hair-clipper blades are made of stainless, but some premium blades can be made of titanium. 
Titanium blades are more durable than steel blades when it comes to being rust-resistant however they are still able to rust as it is an iron alloy.
Put simply, having moisture around your blade over a long time will eventually rust your clippers. 
Rusted clippers can be dangerous, so you must look to keep your blade away from liquid moisture if you want to prevent rusting.
Unfortunately, though, there are other subtle reasons why your hair clippers can rust. 
I will talk through these next. 
Lack of Maintenance
You should regularly be cleaning and oil your blades. This can be before use, or after use, no matter which way, it must be done.
Lack of maintenance is the secret culprit as to why your hair clippers rust. 
Thoroughly clean and sterilize your blades after every use, especially important for barbers. 
Not only does this keep your clippers healthy for use but it gets rid of unnecessary hair/ dirt and debris from your blades. 
Hair and dirt that are lifer in between hair clipper blades can do three things: 
Break down and cause staining/rust 
Grind against your crying blade causing your clippers to bring or rust 
Drastically reduce the performance of your clippers and cause overheating 
Hair that is left in your hair clipper over a long time will take one of these paths to ruin your clippers. 
That is why you should try to remove as much hair/dirt and debris from your clippers before and after you use them. 
Hair that stays trapped between your blades adds to the friction between your cutting and top cutting rail blade.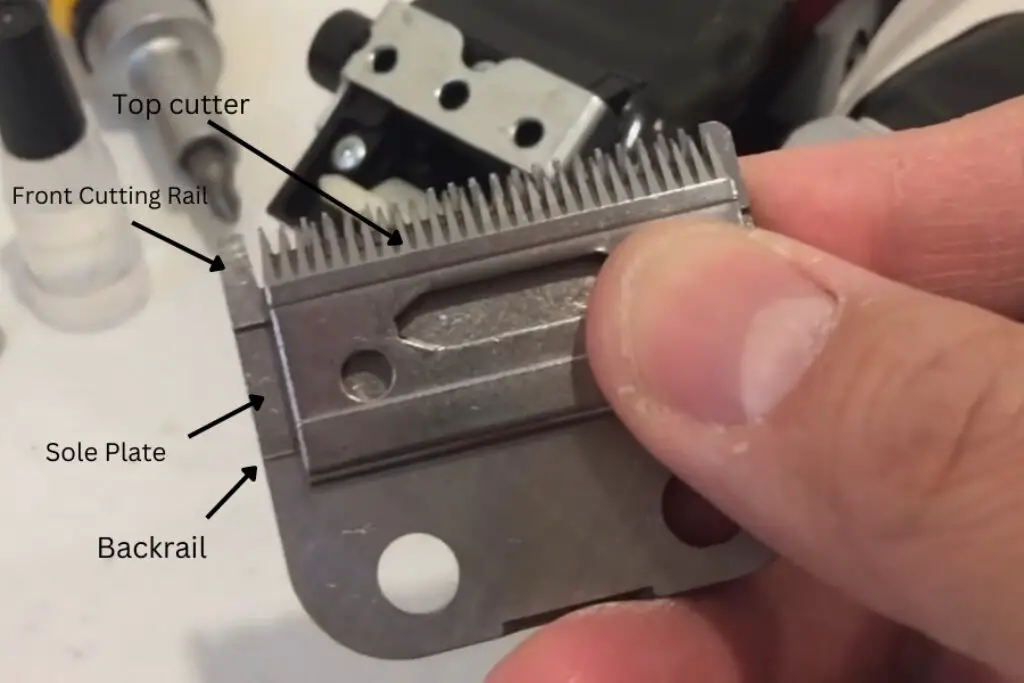 The friction against the blades can produce metal dust which can stain your blades or aid in developing rust by weakening the metal on the blade. Blade maintenance is vital when trying to avoid rust. 
To follow this up, you also oil your clippers after cleaning them. 
Oiling your clippers not only helps to remove the remaining bits of hair from your clipper blades but also reduces the friction between the top cutter and top cutting rail blades. 
The high amount of friction between these two blades can rust them out as the heat make the blade metal weak. 
If you throw hair, dirt, and water into the mix it only makes this worse and makes it happen quicker. 
Cleaning and oiling your blades are non-negotiated If you don't want your clipper blades Rusting. 
I would recommend you pick up our free maintenance to help you navigate through the correct clipper care.
---
Easy-to-follow
Learn all you need in minutes
Free
Better performance
---
Rust on clippers
The conditions In which you use your hair clippers for beginners can determine whether your clippers rust or not. 
If you cut wet hair or cut very coarse hair, you could be leaving your clippers open to rust. 
Cutting wet hair with no guards exposes the back-cutting rail to rail to rust.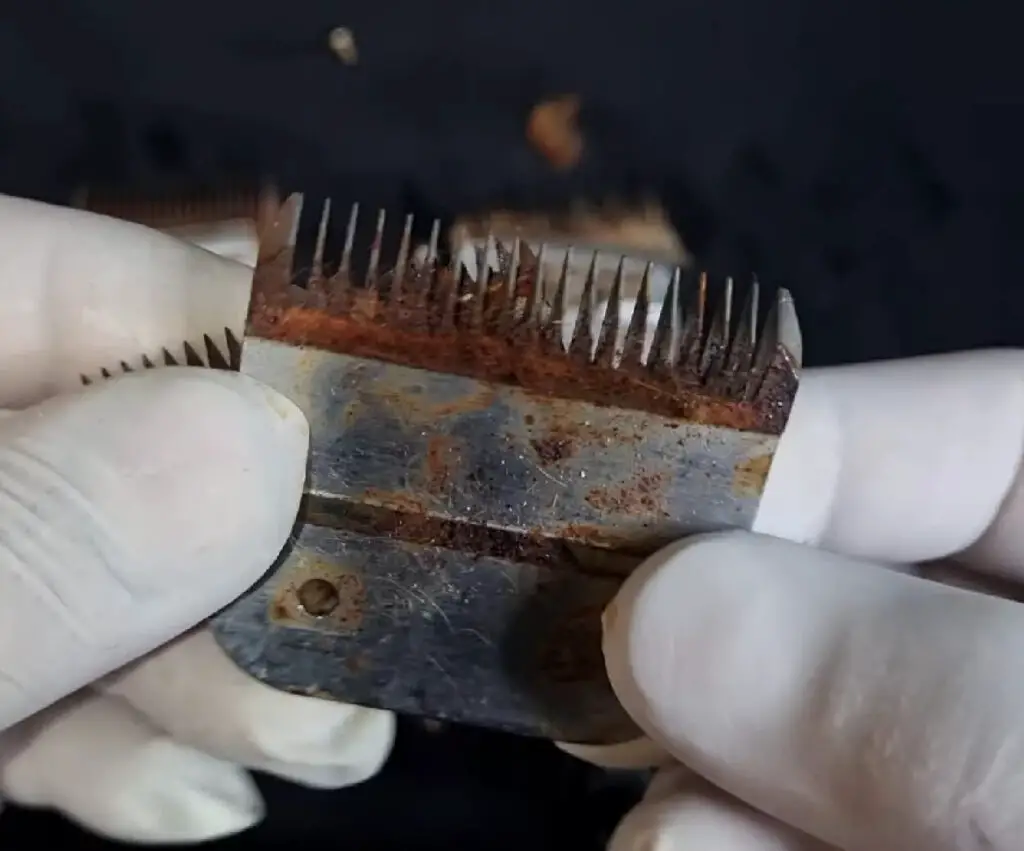 Wet hair provides the moisture needed to create a reaction between oxygen and the blade metal. 
Leaving water/moisture on your blades helps create rust, especially if left on your blades over a long time. 
You must look to avoid cutting wet hair but if it's not optional, always dry your blades thoroughly and oil them afterward. 
Coarse hair can also be a problem. 
Hair clippers, especially blunt ones may struggle to cleanly cut through coarse hair and often pull the hair instead. 
This hair can get trapped between the blades and aid in causing rust as mentioned earlier. 
So if possible, make the hair easy to cut. It may save your clippers in the long run. 
CLEANING SPRAYS 
They are great for cleaning your clippers while in use and help to disinfect them too, but you need to know what they are best for…
Cleaning sprays are a very good alternative to water when cleaning your clippers as they are more oil-based, which helps in preventing rust as you wash your blades.
However, don't only rely on their 'oiling' oiling factors when it comes to lubricating sprays. I would always advise you to use actual hair clipper oil.
Look to use cleaning to not only … well, clean your blades but to disinfect them too. Below are some of my top recommendations.
Pros
Cons
New item
New item
New item
1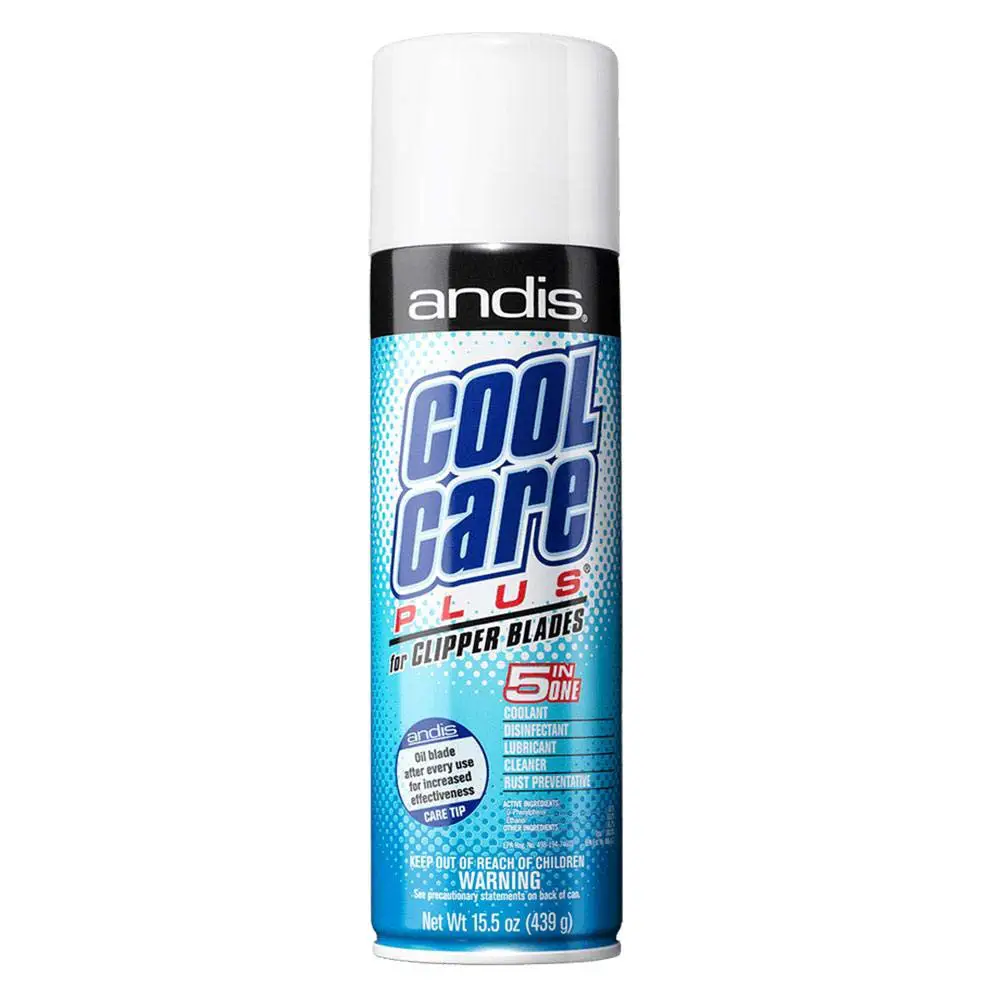 Andis Cool Care
Best overall
Get Best Price
2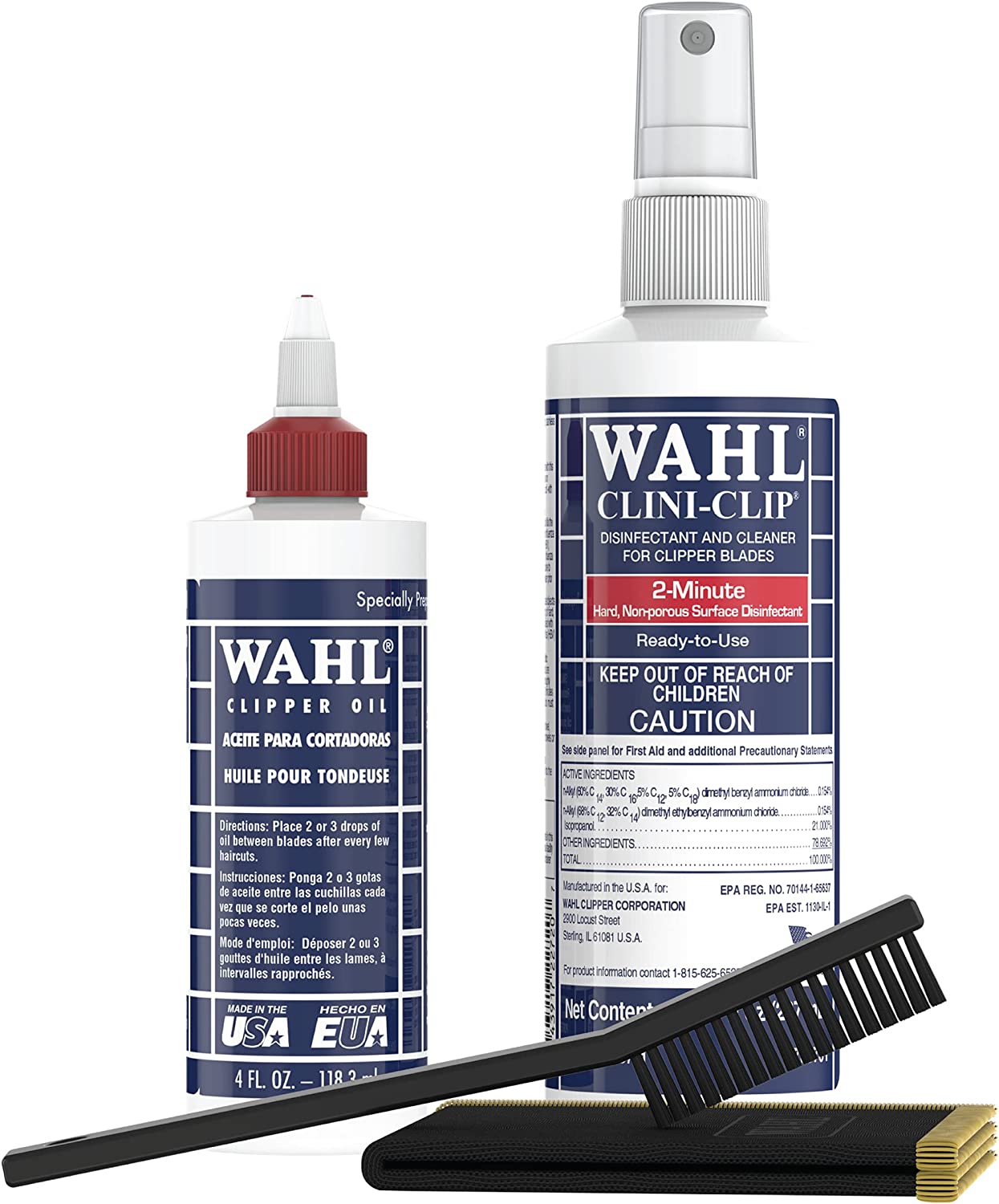 Wahl Clini-Clip
close runner up
Get Best Price
3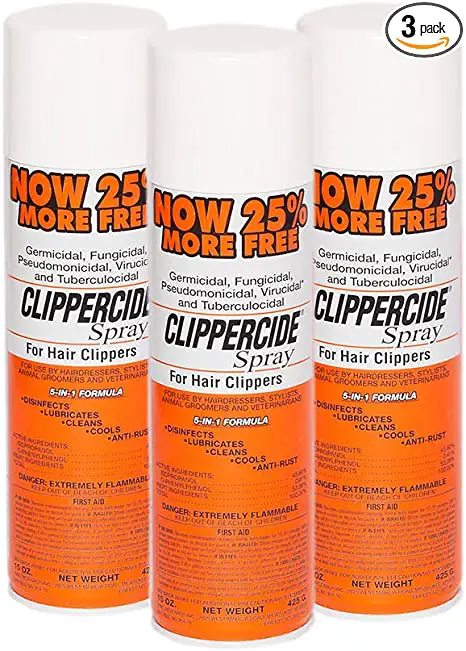 Clippercide
3rd best option
Get Best Price
You can read more about my choices in my Best Clipper Disinfectant Spray article.
So after you've wiped off any excess cleaning spray, always oil your blade. 
If you are unsure of where to oil your blades, the image below will guide you.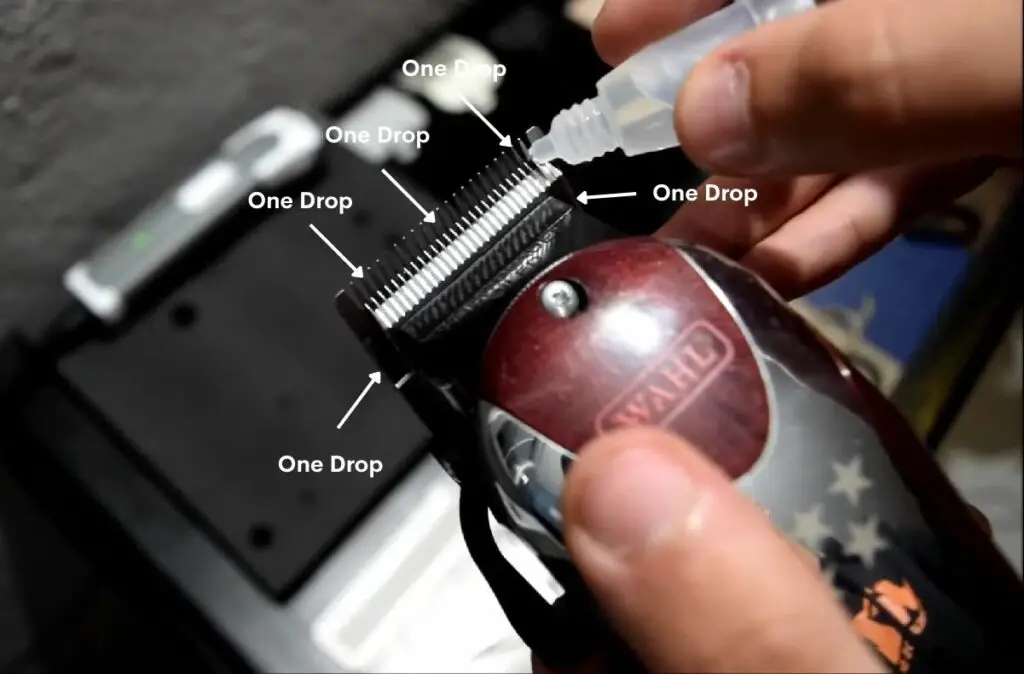 STORING ENVIRONMENT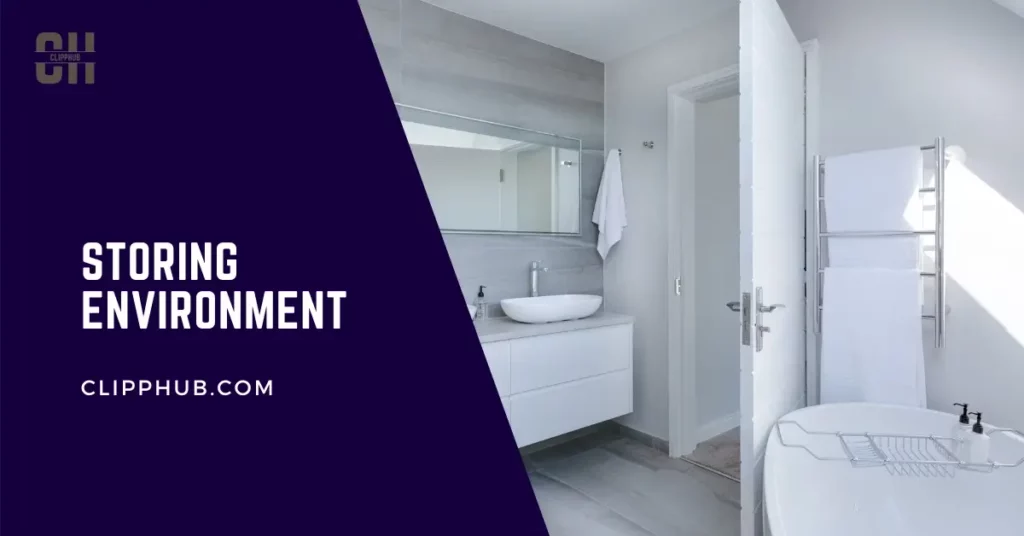 The environment in which you store your blades dictates whether are rust or not. 
Leaving your clippers in a humid environment such as a steamy bathroom or wet window cill will eventually cause your blade to rust.
You may get away with it if you occasionally leave your clippers in these environments but leaving them there over a long period will almost certainly cause rust. 
The moisture in these environments increases the chance of your clipper blade rusting even if your clippers aren't wet themselves. 
Look to store your clippers in a dry location such as a cupboard or a bag. 
Below are some of the best personal hair clipper bags you can use to store your clippers to help keep them from rusting.
Pros
Cons
New item
New item
1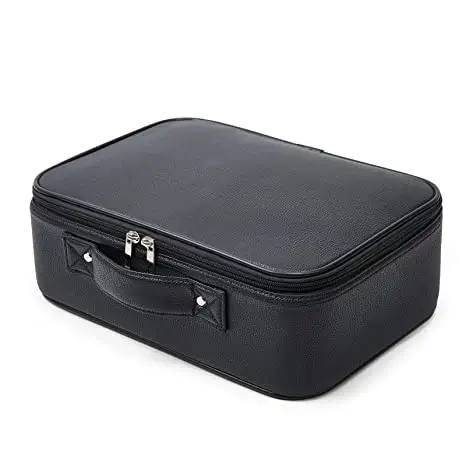 Goldwheat Barber Bag
Best overall
Get Best Price
2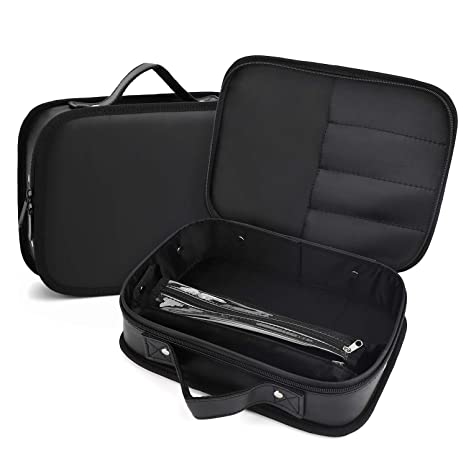 Segbeuty Barber Bag
close runner up
Get Best Price
3
Casematic Barber Bag
Most secure
Get Best Price
If you're after some larger bags or looking to go over my choices, I go through this is my best barber bags article.
If your looking to remove rust from your hair clippers, we have produced a guide on how to clean rusty hair clippers
Conclusion 
In this article, we went over how to keep clippers from rusting.
Why Do Hair Clipper Rust?:
Lack of cleaning 
Lack of oiling 
Use on wet hair 
Overreliance on cleaning sprays for lubrication 
Storage in humid conditions 
Keeping ahead of this reason will keep your clippers always from rust and performing to their best. 
If you have found this article helpful, please leave a comment on your experience with rusty clippers and look at other related articles below.
FAQ
How often should I oil my clippers to prevent rusting?
Oil your clippers every 2-3 uses
Can I use water to clean my clippers or will it cause rusting?
Water can cause rusting, so it is best to avoid using it directly on your clippers. Instead, use a blade wash or vinegar to clean your blades
ow can I store my clippers to prevent rusting?
Store your clippers in a dry, cool place with good air circulation. You can also use a protective case or cover to keep them clean and dry when your not using them.