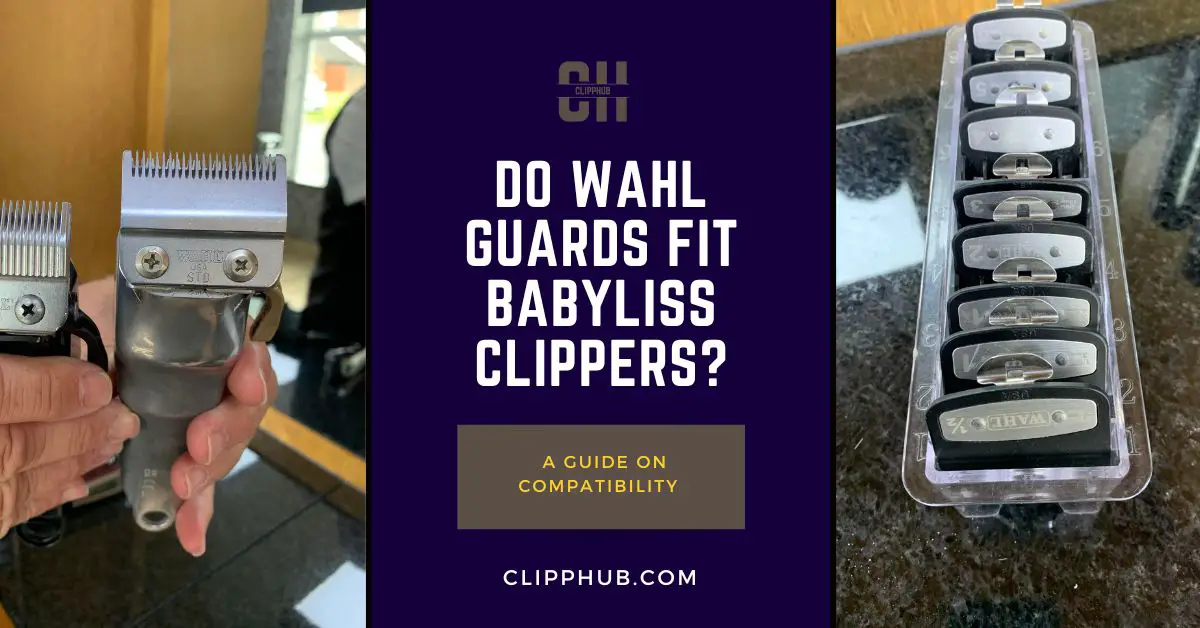 Do Wahl guards fit Babyliss clippers?
Sometimes we just need a quick match for a quick cut but does this brand swap work?
Is it bad for the blades and the guard?… And what must you be aware of as you swap?
All of that is answered within this post.
So with that said, let's get into it. 
Do wahl guards fit Babyliss clippers?
Quick answer:
Premium Wahl guards
will fit Babyliss fx hair clippers
, their build is the same.
As long as the guard blade on your clipper is around 1.5" in length and 1.75 " in width, this guard will fit your Babyliss clipper.
More specifically:
FX870, FX880, FX825, and FX673
On the other hand, the stock/plastic wahl guards can fit some Babyliss
hair Clipper
but it varies as they're it's made to fit their specific wahl model.
That is a quick overview of how the wahl guards relate to the Babyliss Clippers. 
in the rest of this article, we'll go over why the guards fit and the possible reasons why it may not exactly be a good thing to brand swap.  
Do Wahl Clipper Guards Fit Babyliss
The type of guard you use is essential.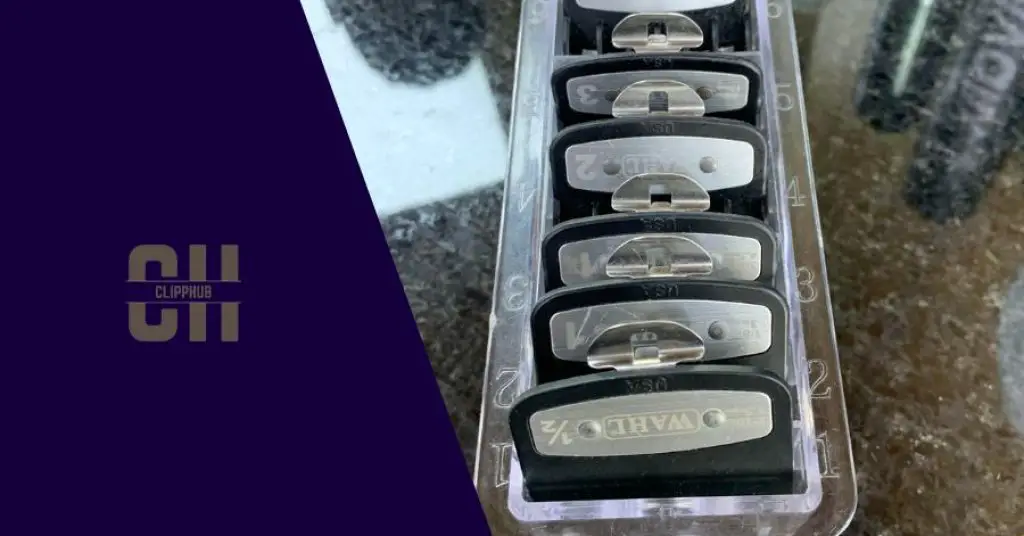 We will focus on the wahl premium guards, these are one of the most popular and reliable wahl clipper guards. 
But why these guards specifically? 
It's because they are very similar to the Babyliss premium clipper guards. 
Unlike a guard that relied on magnets,  (like the Andis double magnet guards), both the wahl and Babyliss premium guards rely on clips to hold the blade in place. 
This is the flexibility that allows you to clip your wahl premium guard to your Babyliss. 
While you can use your wahl guards on Babyliss clippers, is it good? 
What should you be aware of? 
Babyliss replacement clipper guards
There isn't much that separates these two guards but they are little things you should keep in mind. 
If you have the wahl guard premium set:
The teeth on the wahl premium guards are slightly thinner and weaker, while the Babyliss premium clippers are sturdier and more rigid.
This means that the Babyliss premium guards are more press resistant but the wahl premium guard feeds more hair.

The difference in shape also means they don't cut exactly to the same lengths.

This is very clear as you get to the lower guards, The half guard on the Babyliss premium guards.

But either way, both are quality guards that will help greatly in cutting and fading, but I'd advise you to stick to 1 set and not constantly interchange between the two.
And also…
I always advise you to keep your clipper guards with their specific brand for the best experience. 
Best Guards for Babyliss Clippers
Opt-in for each guard brand at their best price below: 
---
---
CONCLUSION
In this article, we asked the question, do wahl guards fit Babyliss clippers? 
Yes, they can, however, they may not fit as well and you should always look to use the guard of your clipper brand if you want the best possible cuts. 
FAQ
Will using Wahl guards on Babyliss Clippers affect the performance or quality of the clipper cut?
At first, it could. Babyliss clipper guards are made for Babyliss hair clippers, just as wahl guards are made for Babyliss clippers. When a wahl guard is placed onto a Babyliss blade, while it may fit it won't be a 1-1 and the cutting length of the guard may not align with the blade meaning more or less hair will be cut with the guard on.