For new hair clipper owners who want to take their hair clippers the distance…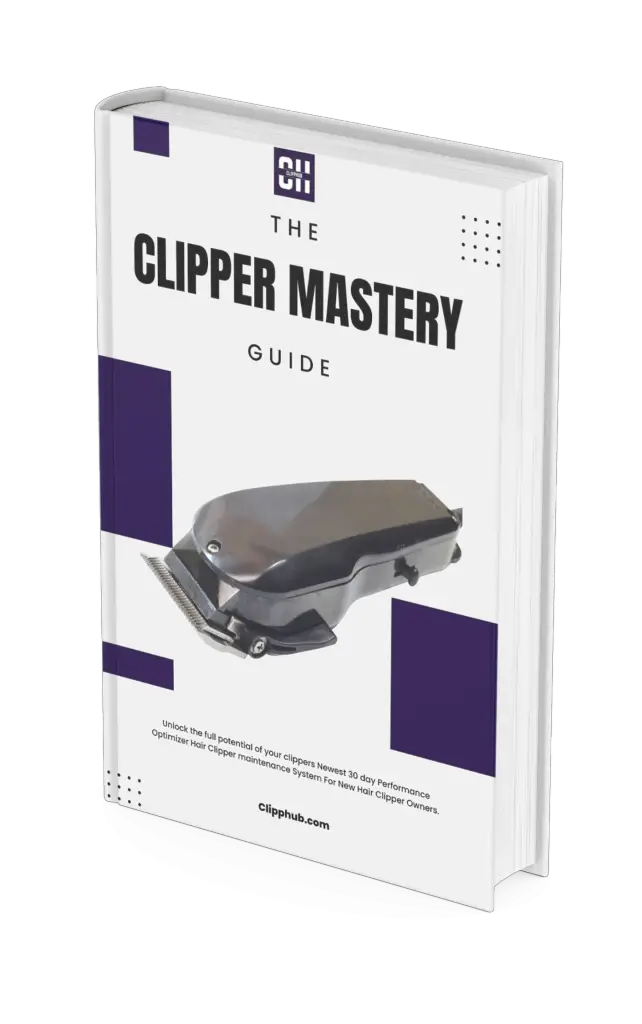 Become a MASTER of Clipper Maintenance And Get The Full Set Of ClippHub Cheatsheets For FREE!
And in doing so, have the peace of mind that your clippers will never malfunction again… All from using a few simple steps. 
Read the page if you want every single piece of information.
Or just scroll to the main details by clicking the button below.
Imagine If You Could…
• Keep your clippers cutting as if brand new for years … meaning: consistently smooth fades, no hair pulling, and no stress when cutting hair. 
• Clean your clipper more effectively than 95% of hair clipper owners  … without even having to remove the blades
• Discover the hidden problems behind malfunctioning clippers so that you can UNDERSTAND why your clippers don't work – and be able to immediately fix it and feel like a freakin' magician.
Those MIGHT look like over-the-top promises. I understand that.
But they are not promises. They're just SKILLS.
Skills that few, new hair clipper owners know, and because of that, often end up wasting tons of money replacing their clippers when performance falls off a cliff.
You see…
All I'm Offering Is A Chance For You To Stop Wasting Your Money
Look. I use my clippers non-stop, and I work them tirelessly, but they still perform how I need them to. That's because I perform the 5-step care routine at the end of every hard-working day.
I have used these very skills to keep my favourite Clipper cutting like clockwork for years and they've never let me down. 
My seniors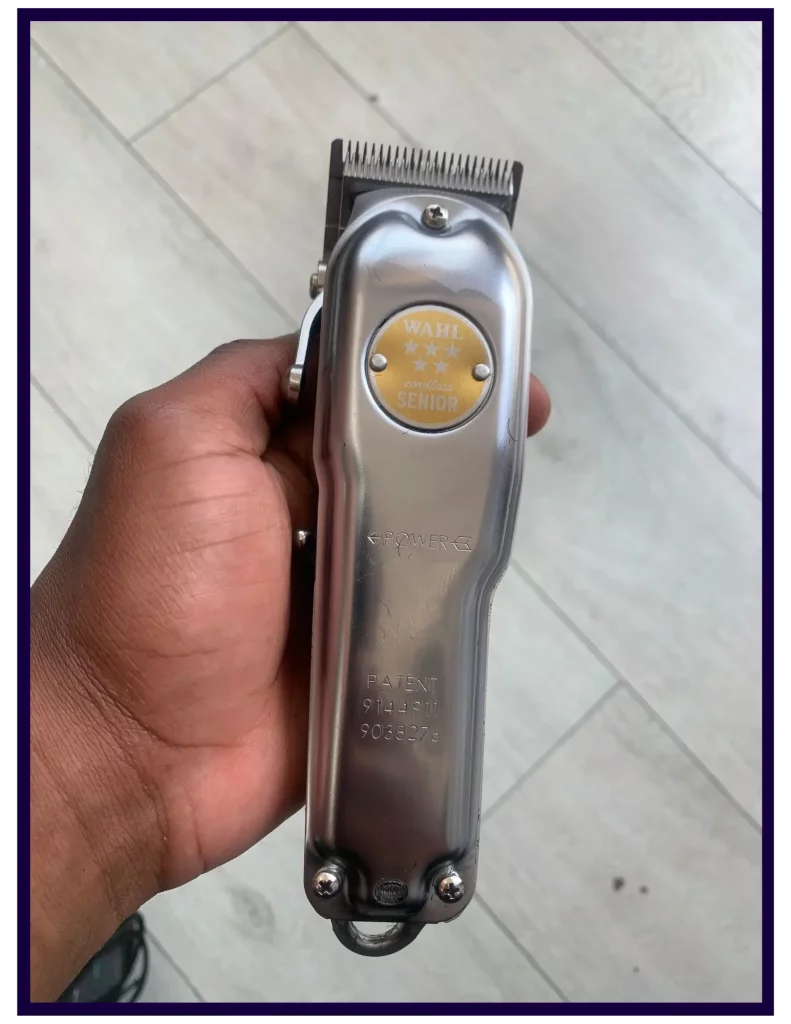 and the underrated Lumirals…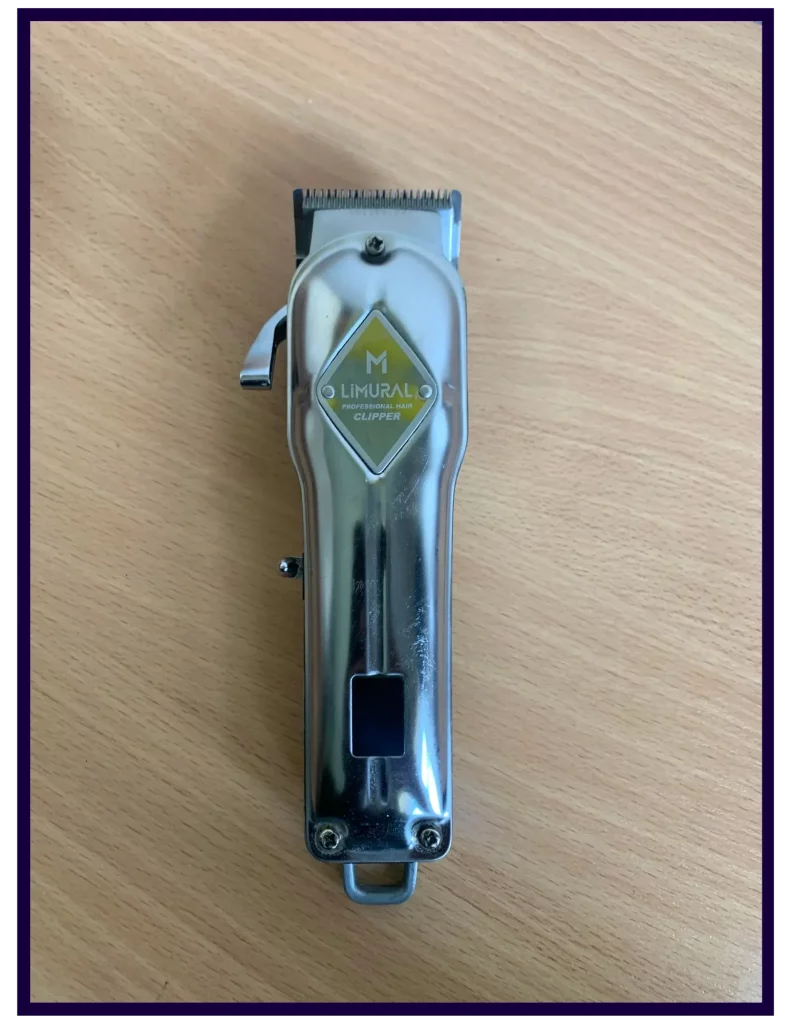 oh and also my fast feeds…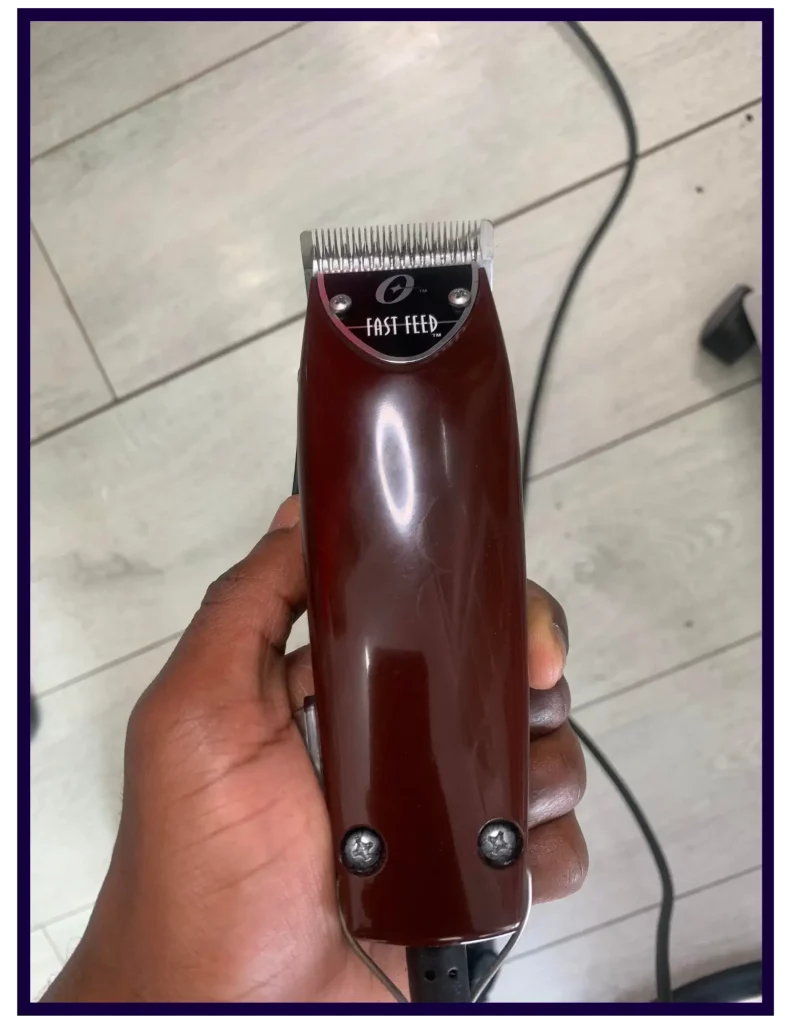 But that's enough about me.
You might be asking yourself "You use this process on your own clippers, but can it work for me? And my clipper brand?"
Yes… 
The Clipphub Maintenance system works for all brands… as long as it has a blade, a motor, and cuts hair, you can certainly use our system! 
Here's the thing:
I Get Plenty Of Messages From New Hair Clipper Owners BEGGING ME For Insight On How To Correctly Maintain their Tools… 
I literally got 20 emails per day on some days.
But it's difficult to tailor an action plan without context. 
Some need to pay more attention to oiling, others need to focus on cleaning and some need to completely troubleshoot their clippers before they can even think about doing the first two. 
I have produced articles about most hair clipper topics you could imagine:
• How to quieten noisy clippers and go back to providing whisper-quiet cuts
• How to sharpen your hair clippers simply using sandpaper. And the 5 step checklist you must go through to ensure your blades ACTUALLY need sharpening…
• How to disinfect your clippers at home using vinegar from your cupboard. And a simple process that allows ANYONE to sanitize their blades from the comfort of their home, no matter the brand!  
• How to fade hair like a professional barber – using a simple framework that clarifies how the lever, blades, and guards work together to cut to the precise length of hair you want. 
And a whole lot more. 
And yet…
This was not enough. People were asking more and more personal questions. 
… And I also wanted to give more.
In fact, I enjoy sharing and teaching (that's what Clipphub is about!)
And now for the first time ever…
You can get more, in fact, you can get access to all the structured knowledge in a way I've NEVER presented before.
I Found A SYSTEM You Can Use Today To Protect Your Clipper's Performance Without Having To Doom Scroll On The Internet! 
You see…
Until now, there were only two ways to get a good clipper maintenance system:
1. Spend hours watching hundreds of videos about clipper maintenance (not even knowing if you've covered the major parts)  then patch together your own 'system' from a bunch of different barbers and a few forums/YouTube comments.
2. Wing it and put your clippers through trials to see what works, taking your clippers through a major battering in the process.
So obviously, this is a special offer.
And I'm even willing to support you along the way. 
When you get the Clipphub Mastery Guide, you'll get full access to me and the rest of the Clipphub team to help you with all Clipper questions for 1 month! 
You don't have to be left alone with your clippers, you'll have the full support of Clipphub at your disposal.
And we're only providing a handful of these guides – since we're only able to devote our time to a handful of people.
So NOW is the best time to join. Before we close the doors.
Here's The Deal: You can also get access to the full set of Clipphub Cheat Sheets FOR FREE! 
(If you've visited one of our pages, you've probably got at least one of the cheat sheets already)
But as part of the guide, you'll also get the other 3!
And when you buy today…
You will also get a bundle of resources that I believe to be incredibly valuable.
You see, on the internet…
• MOST of the oiling guides (probably 60-70%)…
• AT LEAST 60% of clipper cleaning processes…
• Probably close to 50% of sharpening methods…
Are following the wrong structure.
Or…
Completely missing out on certain elements that instead ruin their tools.
And then they're coming to my email and complaining about how their clippers have this specific problem from using that incorrect method…
And I get it…how can you possibly know all there is to know about hair clippers before doing anything with them?
 I've been there… and that's why I created the CLIPPHUB CHEAT SHEETS!
You get only the key facts on the major hair clipper topics. 
Clipper Cleaning. Rusty clippers. Noisy clippers. Sharpening clippers. Oil for clippers. Clipper mechanisms. Clipper storage…
…And the latest cheat sheets we'll produce on the most in-demand topics just like the clipper cutting cheat sheet: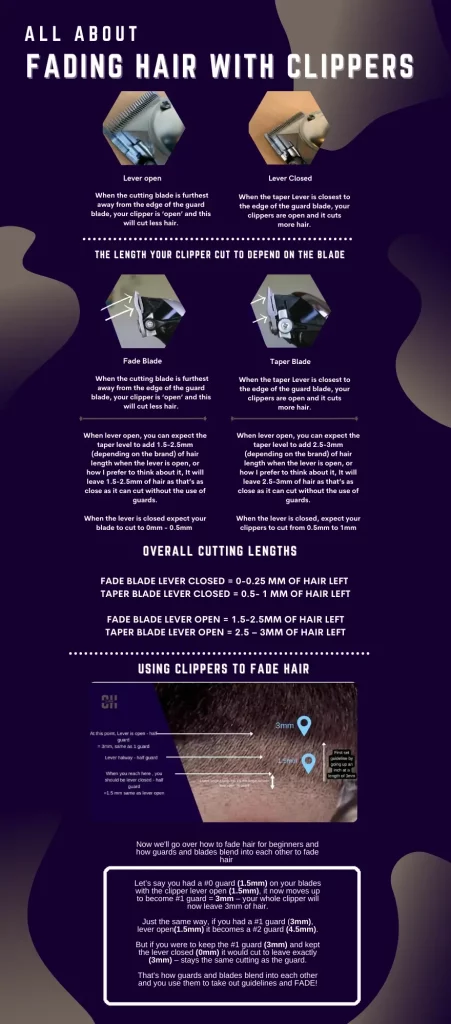 You Get All Of This… FOR FREE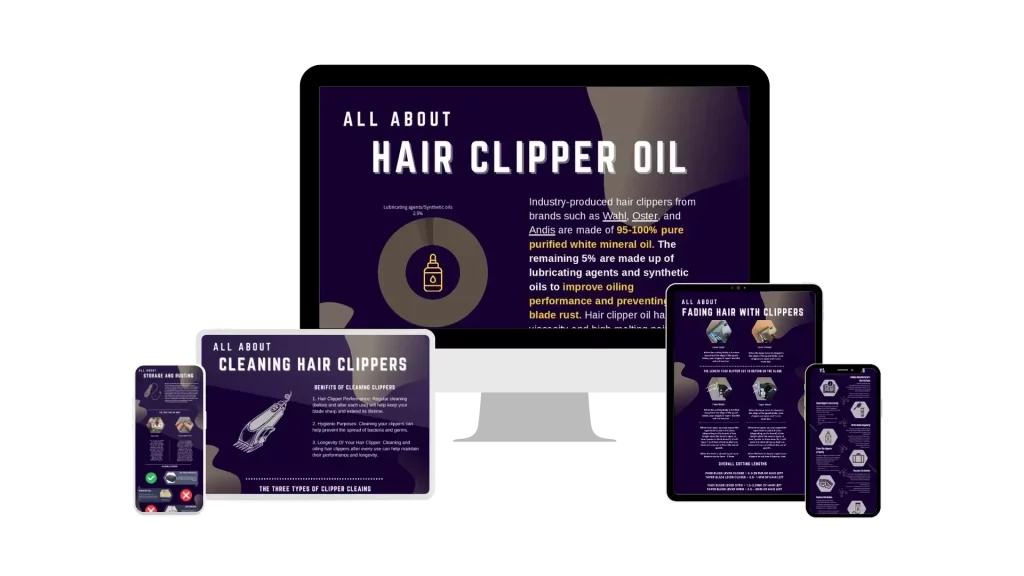 Snackable bits of content you can consume as you get on with your day but will provide more info than 90% of the garbage that's on the internet… Heck, that garbage may all just be ai anyway just by how bland it is…  
Is that truly where you want to be getting your info from? 
But the cheatsheets are simply my gift to you… the main thing I want you to take and adopt today is the… 
Clipphub Hair Clipper maintenance System… A simple guide that you can finish in a single weekend.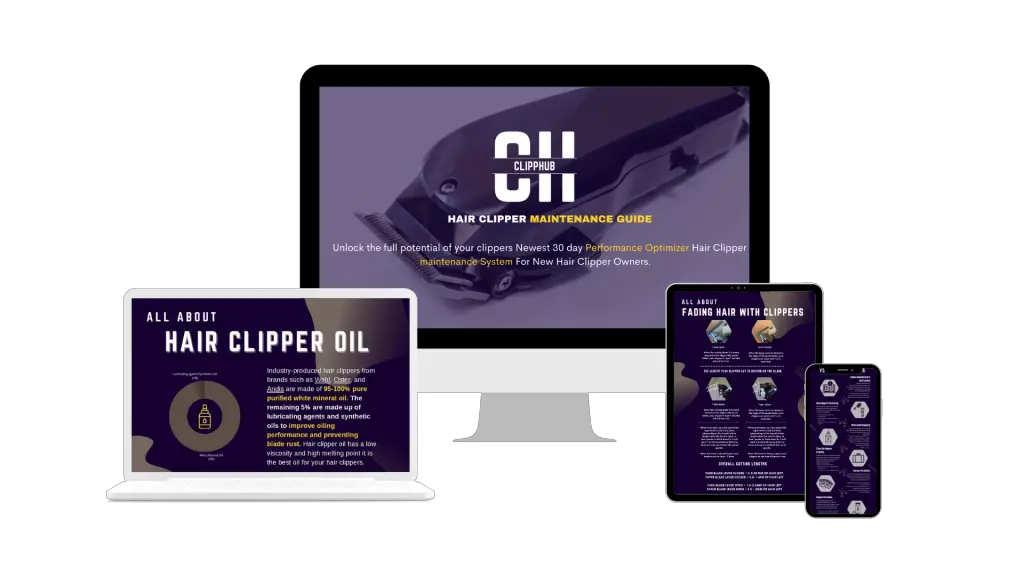 Here's a glimpse of what's inside…
• Why clipper cleaning is the foundation of hair clipper maintenance (this is a non-negotiable if you want your blades to last)
• How to decide which type of cleaning to perform on your blades and how to correctly perform this without any errors (get this wrong and you're toast)
• The sneaky way to clean your clipper blades without even removing them (you can do this once you fully understand the 3 forms of clipper cleaning)
• There's only one way to clean clippers, Right? Wrong! You can pick which type to choose depending on what you want to do with your clippers before and after you see them. And the specific workflow you can follow to decide which type to use. (Get this and you're already ahead of 90% of hair clipper owners).
Let's stop here for a second. Do you understand that knowing how to clean your clippers leaves them in their most prestige and sanitary condition at all times? 

And you'll understand exactly what most brand-new hair clipper owners do wrong. But also…
You will have full clarity and the confidence to put the lessons into action no matter where you are.

Yeah. You'll also:
• Understand why certain hair clipper oils should NEVER be used on your blades (unless you want to RUIN your blades)
• Know exactly what type of hair clipper oil to use on your blades. And what makes them good for all blade types (Yeah. Clipper owners don't actually understand why certain oils are the best)
• Get the most thorough process of hair clipper oiling where I'll tell you exactly which parts of your blade to drop oil so you can reduce friction between your blade from the very first drop.
• And all this oil must go somewhere… so you'll also learn the clear signs you need to be on the lookout for to know when to wipe your blade of oil and start fresh without disrupting the internal components of your hair clipper.
• In the same module you'll also understand the correct frequency at which to oil your clippers (as well as how to oil alongside cleaning).
You could mistake this information to be basic clipper cleaning found in quick shorts on YouTube, but while this guide is easy to understand, it goes into detail on the most vital aspects and touches on points other clipper videos fatally miss. 
Here's what else you'll learn in the clipper maintenance guide 
• The simple 5-step process to align your clipper blades every time you remove them (and why you must never leave the screws loose on the back of your blade).
How to use a simple tension test to gauge whether your blades have the right amount of tension, then… 
• How to find just-about-the-right-tension-point between your cutting blade and guard blade so you can stop unnecessary blade wearing.
• Are you confused about the term zero gapping? No more after taking a look at module#3
• Learn the truth about Zero gapping clippers (get the Broken down system on how you can get your blades to cut to 0.25 mm without ever catching skin) — and why you may not even NEED to zero gap them if they arrived to you in a certain way.
That's not all, you also get 3 cool bonuses!

BONUS ONE: Razor Sharp Revival 
You'll discover the 3 most important signs you must ALWAYS look for and confirm before ever getting your blades sharpened. 
How to transform a dull blade into a razor-sharp (but very safe) cutting blade that slices through hair as if brand new when you follow a simple 10-step process on efficient hair clipper sharpening for beginners. 
Keep your blade knife-sharp using our sharpen-for-life framework (what's the point in sharpening blades just for them to go back to being dull). DO IT ONCE and keep them cutting for years!
BONUS TWO: Hair Clipper Wizardry!
Understand why hair clippers of all brands eventually become noisy and how you can instantly silence them using just a screwdriver (Plus 5 other secret methods that can keep your clipper quiet for good!) 
​"Get" the intricate process of clearing the two types of rust from your blades leaving your blades clear and ready to dive through hair. 
Learn how to 2x the power of your motor instantly and release the true beast that is kept dormant by just.. a .. single screw. 
BONUS THREE: The Gift Plus
Find out what you're missing from your brand's manual that guides you on how you can push your clipper's battery to the max without ever decreasing its natural power output. 
What you need to know about clipper storage.. that, when done right, will protect your blades from rapid oxidizing and uncontrollable flash rust. 
Get actionable roundup tips and guides on how to use your optimized clippers to create textured blends that go from a  #2 ½ guard all the way down to a balder line. 
I Know, It's A lot Of Value!
But don't worry, the entire bundle is packaged into a neat, easy-to-consume drag-and-drop system. 
Where you simply identify what you want to do with your clippers and then following the simple process we provide to you.
Then take what we give and apply it at the frequency we suggest.
It's a system that you'd have to go out of your way to mess up on… I'm not joking. 
So…
Now you know all the details of what's inside.
There's only one thing missing…
Here's How It Works:
The Ultimate Hair Clipper Mastery Bundle was originally a $40 one-time upfront payment… But I have a deal for you! 
You'll get 75% OFF when you get your hands on the Ultimate Hair Clipper mastery bundle.. if you grab it in the next 20 minutes!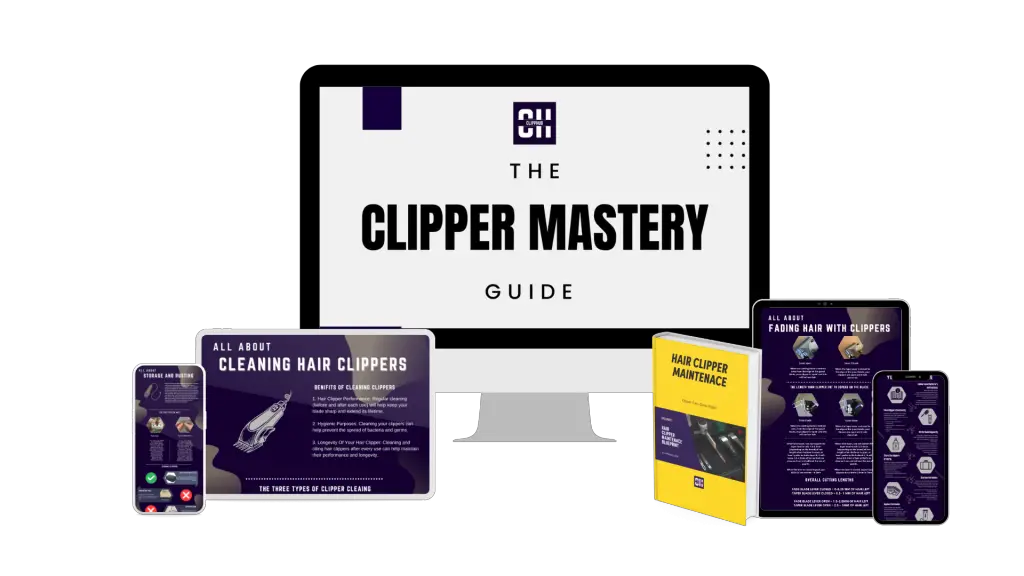 Yes, you heard that right.. you'll essentially be getting the full $40 dollar package for $10…
So…
Not only will you be able to get this clipper guide at an insanely discounted rate when you decide to grab it today…
You'll also get the entire set of Clipphub Cheetsheets covering all the major topics when it comes to hair clippers  (PLUS, be the first to receive the LASTEST Clipphub Cheatsheets in the future).
All of this is for a ONE-TIME payment. No subscriptions… No Upsells. 
But just before I let you get your hands on this bundle…
This Is NOT A Good Fit For:
Non-action takers, the content inside the Clipphub Maintenance guide must be put into action. If you're not willing to implement the advice, then there is no point.
For anyone who expects to fix any critical damage done to their clippers overnight. This is a process, a system that you will have to adapt to but in the long run, it will do you, and your clippers more good than you could imagine.
And it will take me time to transfer the information from my head to yours.
If You're The Early-Adaptor Type:
The maintenance guide is a section within the clipper mastery guide.
The maintenance guide alone is all you need to consistently perform correct clipper care!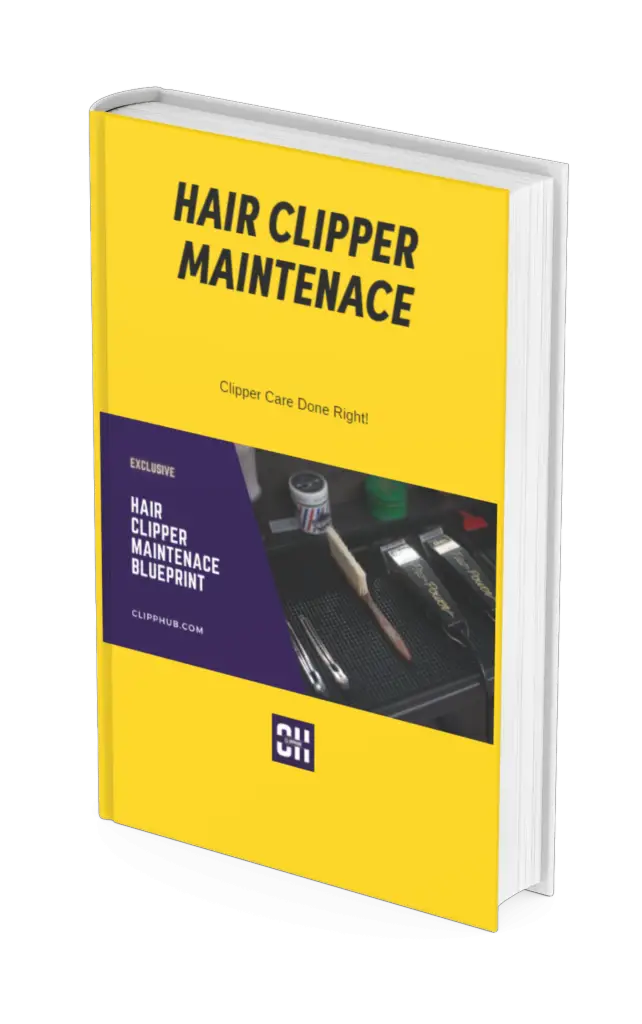 Here's a lil' taste:
Novice to expert in a matter of minutes.
Get The Easiest Breakdown on the 4 major Clipper Internal parts + Learn The secret Troubleshooting Hacks which Instantly Repair them the second they start to malfunction 
The only way to take care of your tools 
Get the Proven Clipper maintenance process that will revive your clippers and dramatically increase their cutting performance so you can create detailed cuts that turn heads and draw compliments
Awaken the Sleeping giant
Get A Complete Breakdown Of The 4 Vital Clipper components which Dictate How well your clippers perform on a day-to-day basis and how you can optimize them to unleash their true cutting potential. 
Gain the fixing touch 
Learn The Secret Trouble-shooting hacks that will Instantly Fix your Clippers The Second You Notice the 5 common signs that your clippers are slowly malfunctioning. 
Get your clippers to go the distance 
Add a few years of optimum performance to your blades with Clipphub exclusive tips which put your clippers in the best position to produce the most detailed cuts for many years to come. 
So Only Join If You Understand This:
I'm over-delivering by a ton with the Clipphub Cheetsheets and the free Clipper mastery guide when completed!
Not to mention the 1-week exclusive access to Clipphub editors where you can ask your burning questions about hair clippers that we may not have yet produced content for… 
But hey…
I believe in transparency and In growing our brand to become more personal, so when you buy the full Clipphub Bundle today, you'll be the founding member of the new age of CLIPPHUB. 
So if you're ready to be an expert on clippers and keep your clippers in top condition for years…
Then there's only one step you need to take… 
Here's how you get This Bundle:
2. Click the button under it
3. Finalize the payment
4. Get an email within 19 seconds where you'll find the resources you've been after with details to BOTH the cheatsheets AND the clipper maintenance guide.
So…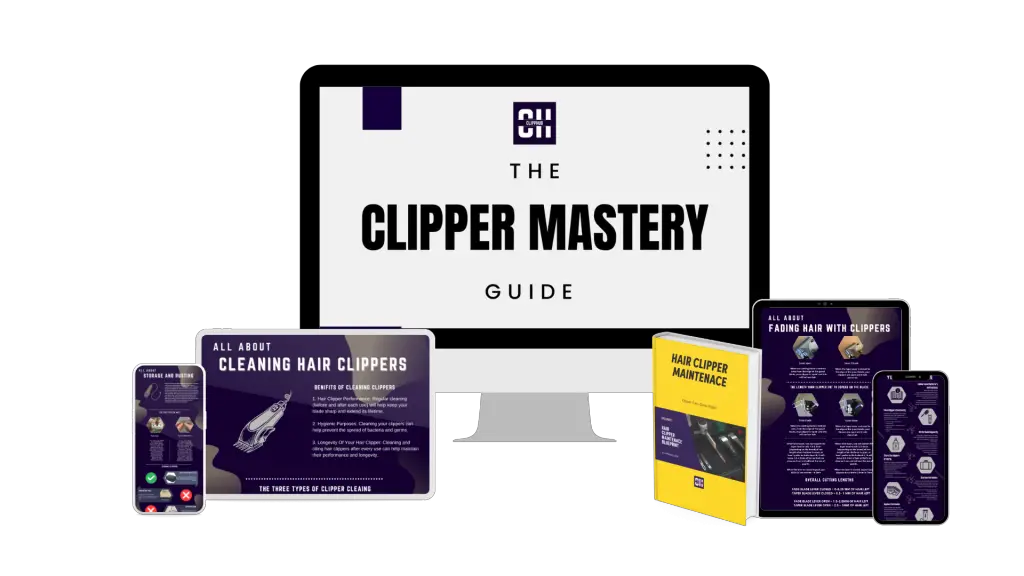 Get It While It's Available
One-time upfront payment.
And you get:

• The Clipphub cheatsheets 
• The Hair Clipper Maintenance Guide + Updated Clipper Mastery Guide (Free)
1 -week personal access to Me – Patrick Boulang and the rest of the Clipphub team.
$40
You pay only $10 (75% OFF)
One-Time Payment. Keep Forever!
FREQUENTLY ASKED QUESTIONS
Is there a money-back guarantee?
Of course! We are 100% certain that this guide is everything you need to become a well-rounded barber. So if (for some bizarre reason) you are not satisfied with our clipper mastery guide – we offer a 30-day money back guarantee!
Is the maintenance guide applicable to all types and brands of hair clippers?
Yes, the maintenance guide applies to ALL hair clipper brands. As long as your clippers have a blade, the steps and processes explained in the guide apply. 
What specific maintenance tasks and techniques are covered in the guide?
You'll the basic cleaning, oiling, and tension/ alignment block of content, then you'll receive the bonus sharpening, troubleshooting, and storing bonus content. On top of that, you'll get the free cheat sheets and access to the ClippHub team.
How frequently should I refer to the maintenance guide for routine clipper maintenance?
Pick it up and use our processes whenever you need them, it's yours to keep forever!
And with the Clipphub cheatsheets, a quick glance should give you all you need to know!
Does the guide include illustrations or visual aids to assist with understanding the maintenance procedures?
Yes, the guide includes visual aids as well as videos to better demonstrate the valuable points we want to show to you. 
Can the maintenance guide help me extend the lifespan of my hair clippers?
That is the main reason we created this guide… to give you an actionable sequence that will take your clippers the distance. 
Are there any specific maintenance tips or techniques in the guide that are particularly helpful for beginners?
Yes, this guide is built especially for new hair clipper who want to get the best performance out of their blades over many years. However, it's great for experienced barbers too! It's easy to understand with all of the heavy jargon taken out. 
Is the maintenance guide suitable for both personal and professional use of hair clippers?
YES, though we adapt this guide for new hair clipper owners, the techniques are universal and can be applied to all hair clippers. They will still be very much effective!
Is the maintenance guide written in clear and understandable language for someone with limited knowledge of clipper maintenance?
Yes, it's made to be easily digestible, so there's nothing overly complicated that will fly over your head! 
One-time upfront payment.
And you get:


• The Clipphub cheatsheets 
• The Hair Clipper Maintenance Guide + Update Clipper Master Bundle (Free)
1 -week personal access to Me – Patrick Boulang and the rest of the Clipphub team.
$40
You pay only $10 (75% OFF)